Upbeat tunes are great for getting the party started, but we can't deny that wedding slow dance songs are just as important when it comes to having an unforgettable wedding playlist. From your first dance as newlyweds to the parent dances, there are a few major moments at the wedding reception when a slower song is more fitting. These slow dance songs can be played during the reception and throughout the rest of your special day to set the mood and bring out all the feels.
"How Sweet It Is (To Be Loved By You)" by Marvin Gaye
Guests of all ages will be ready to get out of their chairs and onto the dance floor as soon as this iconic Motown tune starts playing. It's also fantastic for a dance floor sing-along.
"Into the Mystic" by Van Morrison
There's something about this soft rock song that's so sweetly romantic. If you don't use it for your first dance, play it later on during the reception and invite all of the couples to join you on the dance floor.
"The One" by Shakira
Switching it up from her usual fast-paced hits, this wedding slow dance song has the usual Shakira flair we love, but with a toned-down, romantic vibe.
"All of Me" by John Legend
This song will go down in history as one of the most popular wedding songs of all time. Almost 10 years after it was released, "All of Me" still gives us the goosebumps with the sultry piano and sweet lyrics.
"Can't Help Falling in Love" by Elvis Presley
This is often used as a wedding processional song, but it's a fitting choice for any part of your wedding day. You can definitely expect to see some tears if you play this (or ask a band to perform it in person) for your first dance.
"Enchanted" by Taylor Swift
Cap off your fairytale wedding day with this iconic song from Speak Now (the original will have to do until we have Taylor's Version, of course). It's an ultra-romantic choice if you knew your S.O. was "the one" as soon as you met.
"When I Fall in Love" by Michael Bublé
Michael Bublé's cover of this 1950s tune (originally recorded by Nat King Cole) is the perfect song for swaying on the dance floor as newlyweds. The lyrics are simple and to the point: "When I give my heart it will be completely / Or I'll never give my heart / And the moment I can feel that you feel that way too / Is when I fall in love with you."
"I Don't Want to Miss a Thing" by Aerosmith
Whether you choose this Aerosmith chart-topper for your first dance or use it as a wedding anniversary dance song for your married guests, the message about enjoying every little moment with your partner is always relevant.
"If I Ain't Got You" by Alicia Keys
If you're looking for R&B options, it's hard to top this wedding slow dance song (even almost two decades after being released). "If I Ain't Got You" needs no explanation—add it to your wedding playlist for a soulful, crowd-pleasing favorite.
"The Way You Look Tonight" by Frank Sinatra
Brush up on your ballroom dancing skills and get ready to twirl around the dance floor to this jazzy Frank Sinatra classic.
"Amazed" by Lonestar
This old-school country hit is a must-play if you're having a rustic wedding.
"I Just Called to Say I Love You" by Stevie Wonder
When you're married, it can be easy to overlook the little moments, like simply calling each other to say something sweet. This wedding slow dance song is about showing your love even when there are no fancy gifts, holidays, or other occasions involved.
"Stand by Me" by Ben E. King
If you and your partner have supported each other through the ups and downs of life, "Stand by Me" is an especially emotional and meaningful choice for a first dance song.
"Your Song" by Elton John
The lyrics of this song never fail to cue the waterworks. The message of "Your Song" is a sweet and simple one: life is wonderful because you met and married the one you love—and what else really matters?
"10,000 Hours" by Dan + Shay ft. Justin Bieber
This pop-country song about loving someone for the rest of your life get us every time. Bonus points to Dan + Shay and Justin Bieber for including their wives in the adorable music video.
"When a Man Loves a Woman" by Percy Sledge
Choose this soulful R&B song for your last dance to end the evening on a romantic, sultry note.
"L.O.V.E." by Nat King Cole
Known for being one of the best love songs of all time, this is a must-add to your cocktail hour playlist or reception playlist.
"Thinking Out Loud" by Ed Sheeran
This song was made for slow dancing, preferably with a lot of twirling involved. "Thinking Out Loud" ruled the wedding music scene a few years ago and is still one of the most popular first dance songs for couples.
"Remember When" by Alan Jackson
If you really want to shed a tear or two, look no further than "Remember When" by Alan Jackson. This classic country tune tells the story of a couple falling in love and growing old together. Can someone please pass the tissues?
"Coming Home" by Leon Bridges
With a soulful, Motown-inspired sound, this slow dance song is great for anyone who wants to balance modern style with timeless tradition. We love the studio version by Leon Bridges, but we also think a live performance by a jazz band would sound amazing.
"Just the Way You Are" by Billy Joel
This is one of our favorite wedding slow dance songs. Billy Joel's "Just the Way You Are" is a '70s classic with a simple message: accepting and loving someone for exactly who they are. That's what marriage is all about, right?
"Still the One" by Shania Twain
For some, the road to marriage is more like a slow, winding road rather than a straight shot down the highway. "Still the One" by Shania Twain is a perfect slow dance song that showcases the journey of love. With lyrics like, "Looks like we made it / Look how far we've come, my baby" this song is perfect if you and your spouse have been together forever and are finally making it official.
"Make You Feel My Love" by Adele
The original version of this song was written and performed by Bob Dylan, but we can't resist Adele's soulful rendition of this slow dance song. It's romantic, classic and simply beautiful.
"You & Me" by Dave Matthews Band
DMB is best known for their instrumental, brass-filled jams, but their acoustic songs are just as catchy. "You & Me" is a sweet and sentimental slow love song that's also a little bit whimsical.
"My Best Friend" by Tim McGraw
Tim McGraw and Faith Hill are one of the cutest musical couples out there, so what could be better than a slow dance song he wrote in honor of his wife? The lyrics, "I fall in love all over/Every time I look at you" are so sweet that our hearts are bursting.
"Forever" by The Beach Boys
What do you get when you combine simple, romantic lyrics with The Beach Boys' signature melodic sound? This song, which we could probably listen to on repeat…forever.
"All My Tomorrows" by Frank Sinatra
Classic couples, listen up—it doesn't get any better than "All My Tomorrows" by Frank Sinatra. If you want to wow your guests by performing a choreographed first dance, this song would be perfect for the occasion.
"From the Ground Up" by Dan + Shay
Try not to cry happy tears when you hear this song. The lyrics set the scene of a couple who have been married for 65 years. With lines like, "I won't trade for nothing, the life that we built / I'll kiss you goodnight and say I love you still," this is a guaranteed tearjerker.
"Forever Like That" by Ben Rector
This song is about sticking together through the good and the bad. The slow tempo feels upbeat and cheerful with the help of guitar strums and sweet background instrumentals.
"Stuck On You" by Lionel Richie
If you love '80s ballads, you'll love "Stuck On You" by Lionel Richie. It's an oldie but goodie that is perfect for a slow dance with your loved one.
"Wonderful Tonight" by Eric Clapton
This might be one of the greatest songs of all time. It's a classic first dance pick for couples, but the lyrics are also really sweet for a father-daughter dance song. Another reason to love it. "Wonderful Tonight" is the song that Monica and Chandler dance to after getting engaged on Friends.
"To the Moon and Back" by Luke Bryan
This is one of our favorite slow songs for parent dances (but it would make a great first dance song too!). The closing lyrics "Yeah I'm gonna love you / All the way to the moon and back" get us every time.
"Have I Told You Lately" by Van Morrison
Rod Stewart's cover of this song is also winner in our book, but nothing beats the Van Morrison original. "Have I Told You Lately" has been a favorite wedding song since its release in 1989.
"I'll Be Seeing You" by Billie Holiday
If you're a Nicholas Sparks fan, you'll recognize this song from that memorable dance scene in The Notebook. It's a timeless choice that goes straight to the heart.
"Hold You in My Arms" by Ray Lamontagne
This song makes us happy right from the start. We love the guitar chords. The message about unconditional love, and the lyrics. "I could hold you in my arms / I could hold on forever."
"God, Your Mama, and Me" by Florida Georgia Line ft. Backstreet Boys
It's a perfect choice if you are a Christian couple, but with lyrics like…"No one's ever gonna love you more than. God, your mama, and me. Unconditionally" this song could be played during a parent dance too.
"At Last" by Etta James
When it comes to the most popular first dance songs of all time, "At Last" is definitely on the list. We can't argue with that— even the opening notes give us chills! Beyoncé has famously covered this song, but even Bey can't top the original.
From: weddingwire
---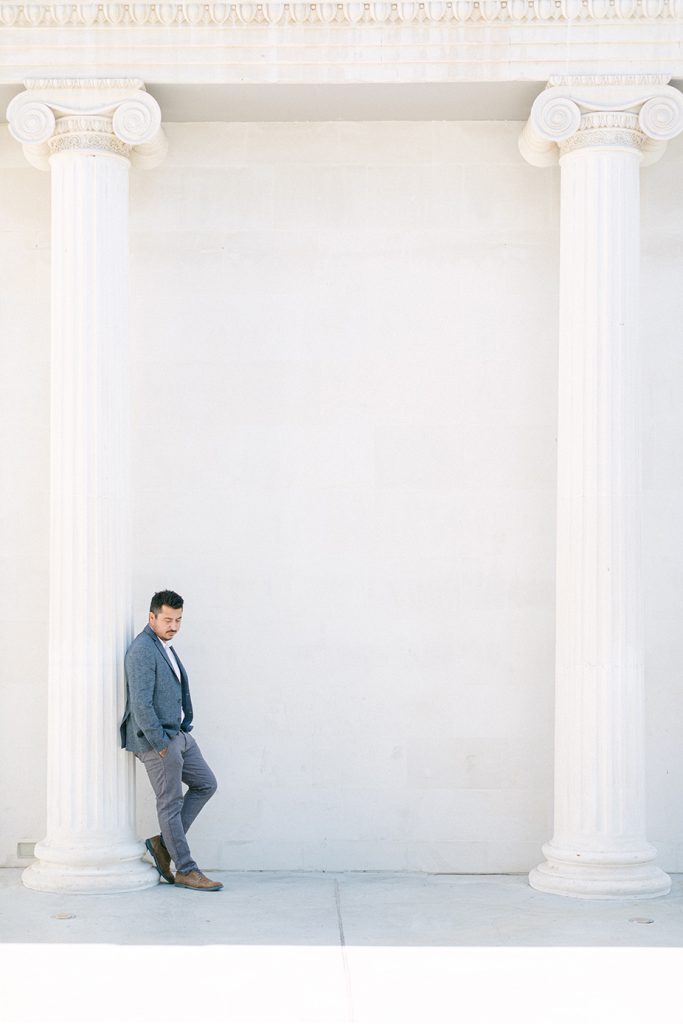 Meet me
My name is Panayiotis Hadjiapostolou, photographer and creative artist. As a patient gatherer of moments, I perfectly understand how special but fleeting they can be, and how precious your time is to you.
Your Big Day will go by in a flash.. and I will be there, in the background. Capturing all the delicious little things of movement and life; your perfect memories … all bottled up to inspire a harder laugh, a louder dream and a better life.
Feel free to contact me directly for a consultation on personalized services, tailored to your needs.
Congratulations on your wedding and remember. Nothing is a stretch too far when it comes to making you happy.
Address: Archiepiskopou Kyprianou 15B, Strovolos, Nicosia, Cyprus
Tel: +357 96 670 130
Email: info@hadjiapostolouphotography.com