There is something special about autumn glow in Cyprus. Beautiful golden light glimmers as the Sun slowly fades behind the horizon, enveloping the whole ambiance with its gilded bliss. The landscapes are breathtaking, setting the perfect scene for a romantic soiree. That being said, Nicoletta and Andreas couldn't have picked a better time to host their rustic wedding. Even though their original date got postponed and they patiently waited to realize their dream, I can tell you, it was all worth it – a magical event that will be forever remembered!
Before we immerse into the poetry of their rustic wedding, their tale deserves its own spotlight. The couple met back in 2011 when they were studying in Leicester, England. After spending many years together, they decided to have a vacation in London in July 2018, and even visit this wonderful city where they met. Sharing an amazing time and visiting all of their favorite places in Leicester, the trip was a walk down memory lane filled with the most beautiful emotions. When they got to the place where Nicoletta lived for 3 years, Andreas proposed to her in front of the door of that house. Can you think of a more meaningful way to crown their unity and step into their next chapter?!
Even though their wedding dates got postponed twice, this stunning couple embraced everything with positivity. They knew that when the time came, it was going to be iconic with the help of their talented vendors. Naturally, I couldn't be more grateful that they made me part of their story.
The Big Day
The morning arrived gently and lovingly with the wedding preparations and heartwarming anticipation. Nicoletta savored every moment and when she finally got dressed in her boho wedding dress, the realization of "it is finally happening" started slowly to settle in. She wore a bespoke gown by the designer Litous. I can safely say that it was awe-inspiring! The A-line design featured a handmade kippur lace, a tulle silk skirt, and gorgeous long air sleeves that left a dramatic statement. What was even more charming was the fact that the designer also created a miniature version specially for her daughter!
The day reached an emotional epiphany when Nicoletta saw Andreas with their daughter Olivia at the church. After the beautiful sacrament, the couple with all of their friends and family headed to celebrate this immense joy! Both the ceremony and rustic wedding reception were adorned with the most gorgeous floral decor. They chose light pink mini roses, white roses, lycianth, eucalyptus, and a gorgeous pop of burgundy alstroemeria. The reception was hosted outside the Dafermou Winery, curated with beautiful wooden tables. The boho wedding aesthetic added a beautiful touch with pink porcelain placemats and gray table runners. Certainly, the most delightful details were the pomegranates with their good luck and abundance symbolism. Every detail was thoughtfully included to achieve the perfect rustic wedding ambiance. Complemented with fairy lights and dancing into the night, their special day felt like a dream come true.
I hope Nicoletta and Andreas' rustic wedding inspired your senses! If you wish to discover more stories, feel free to browse through my other galleries. Love my style? Connect with me and I would be honored to document your big day.
---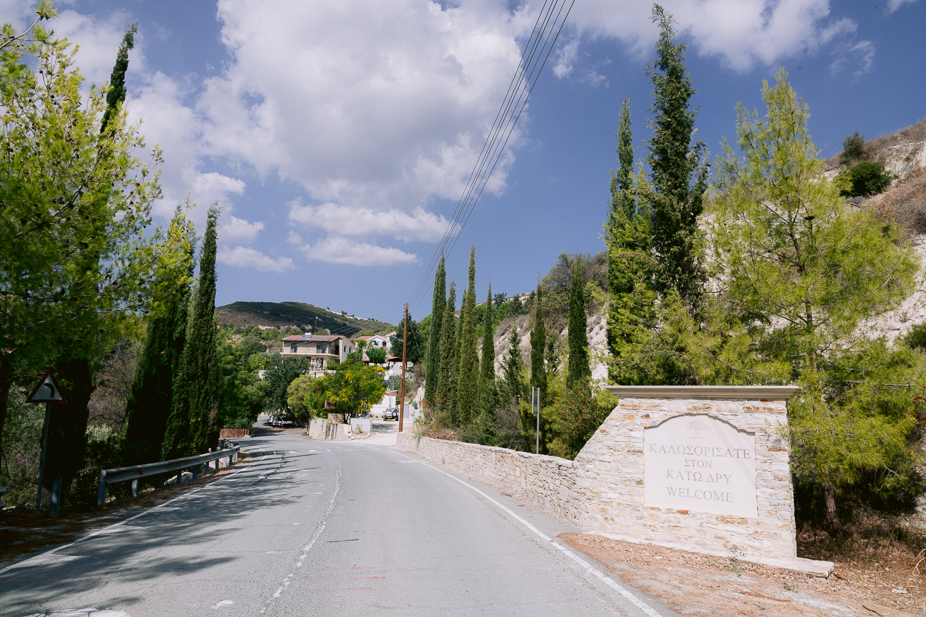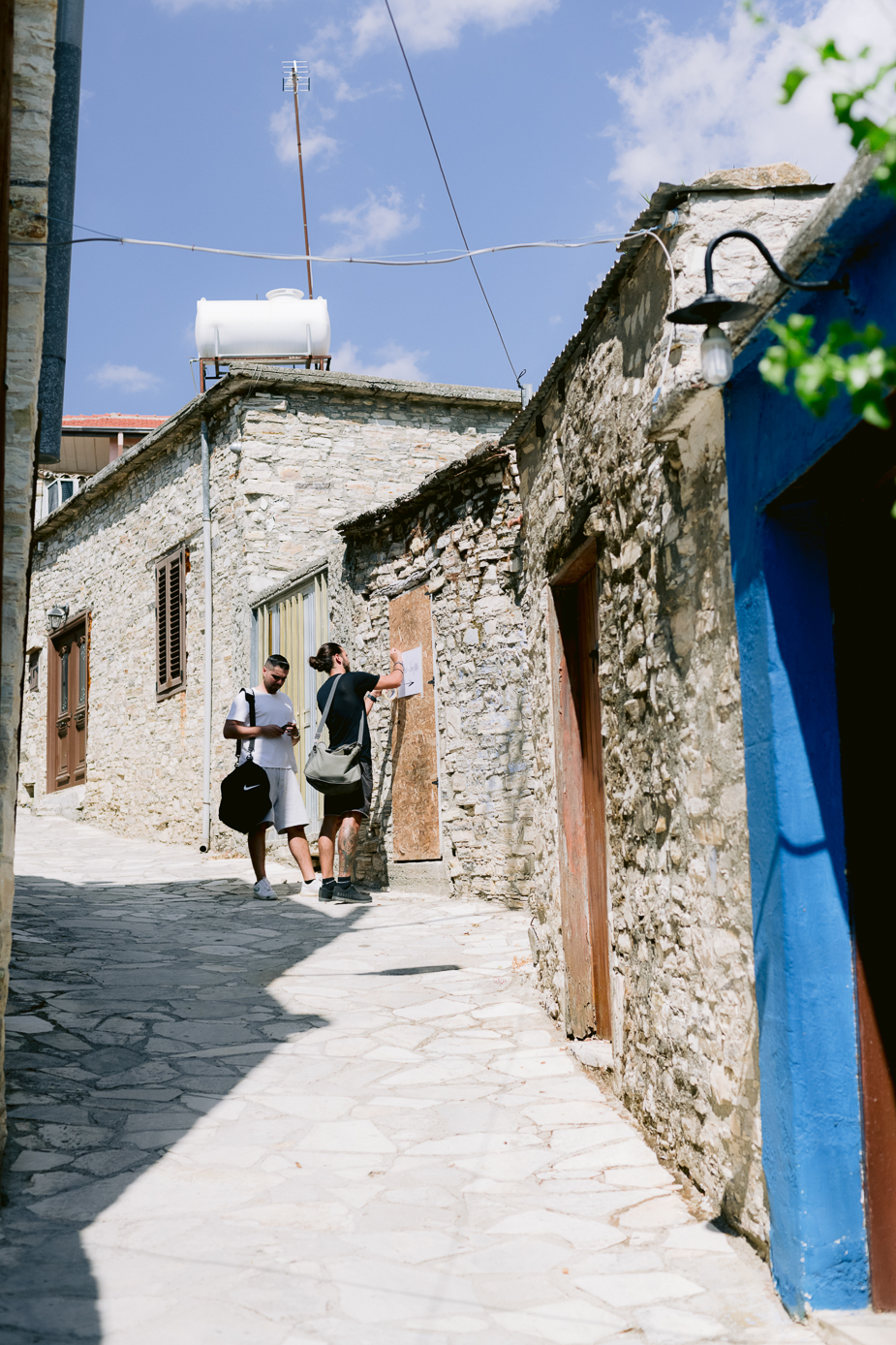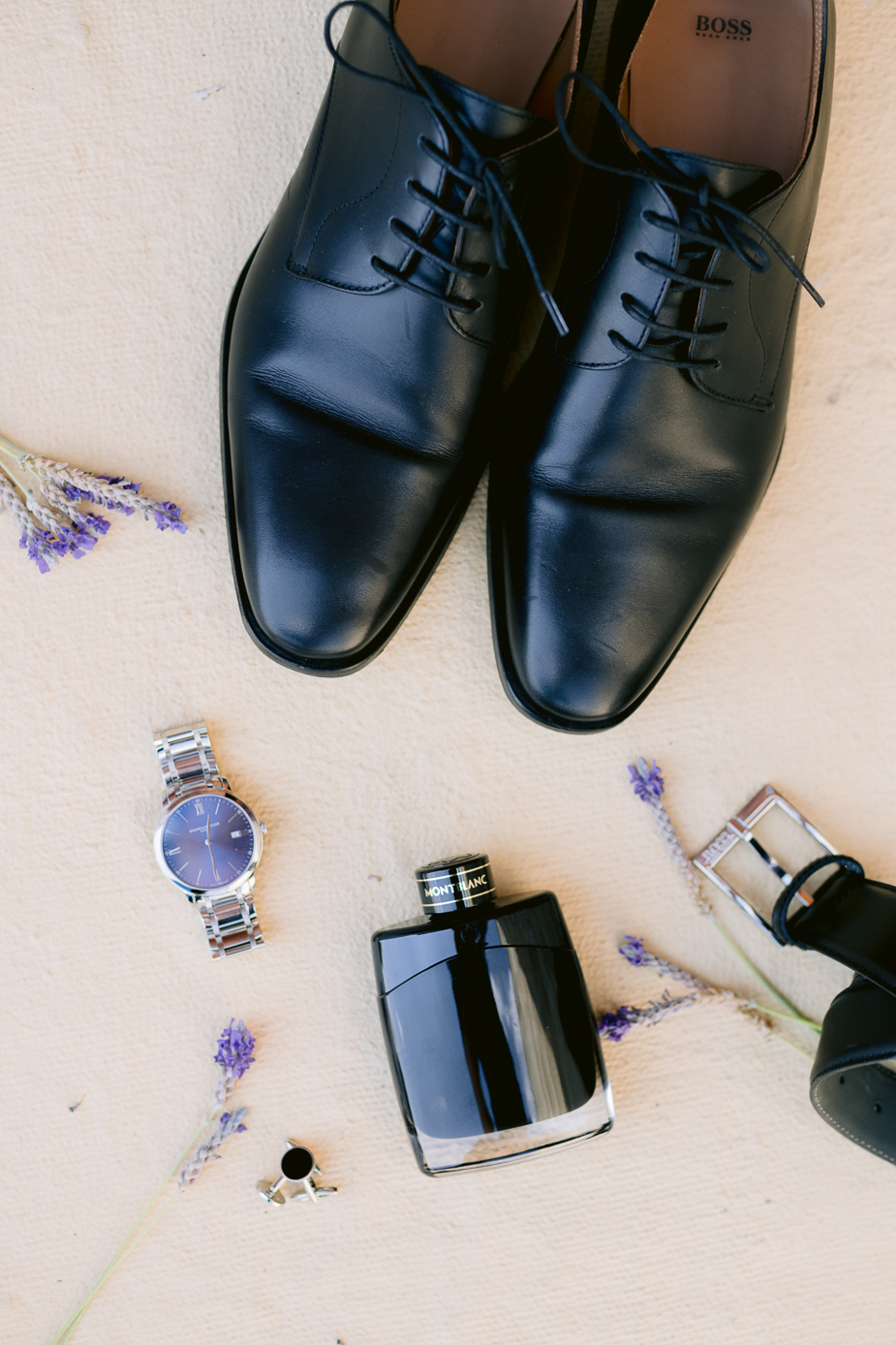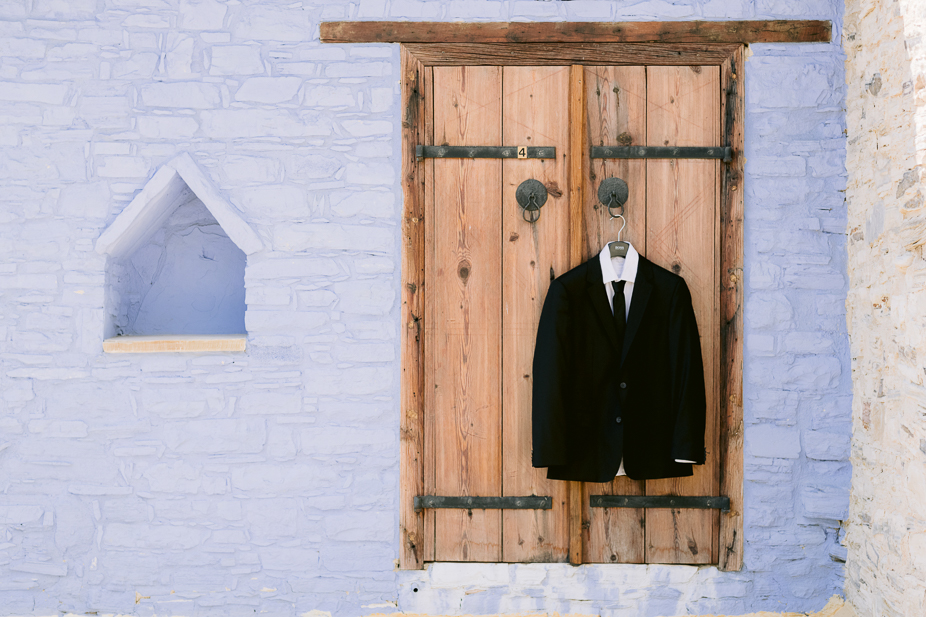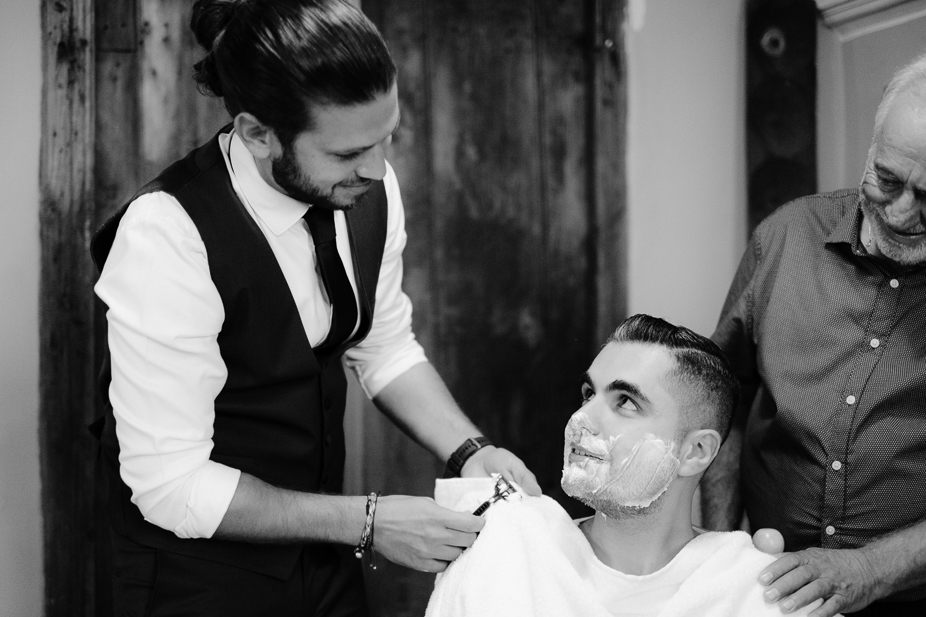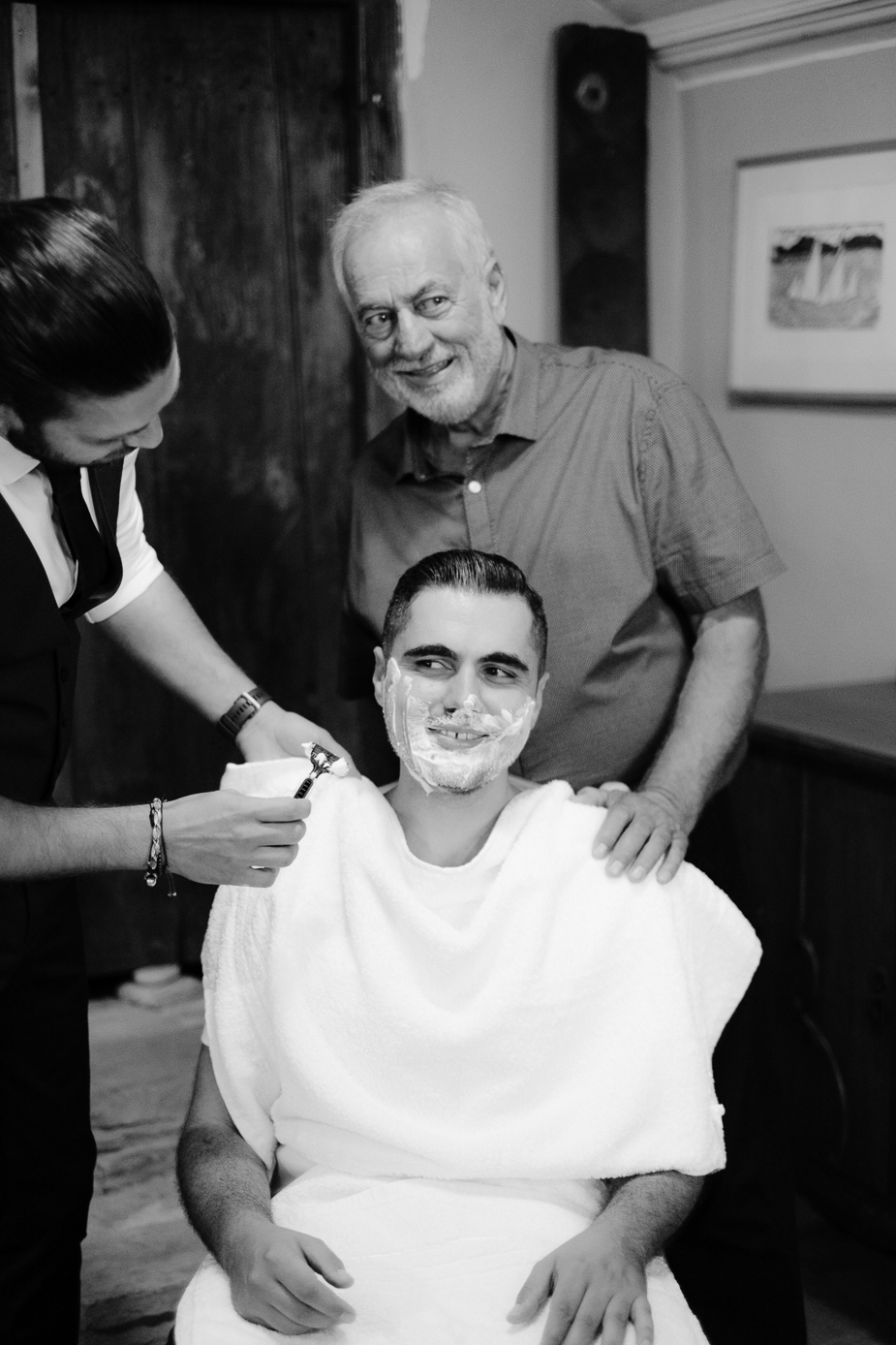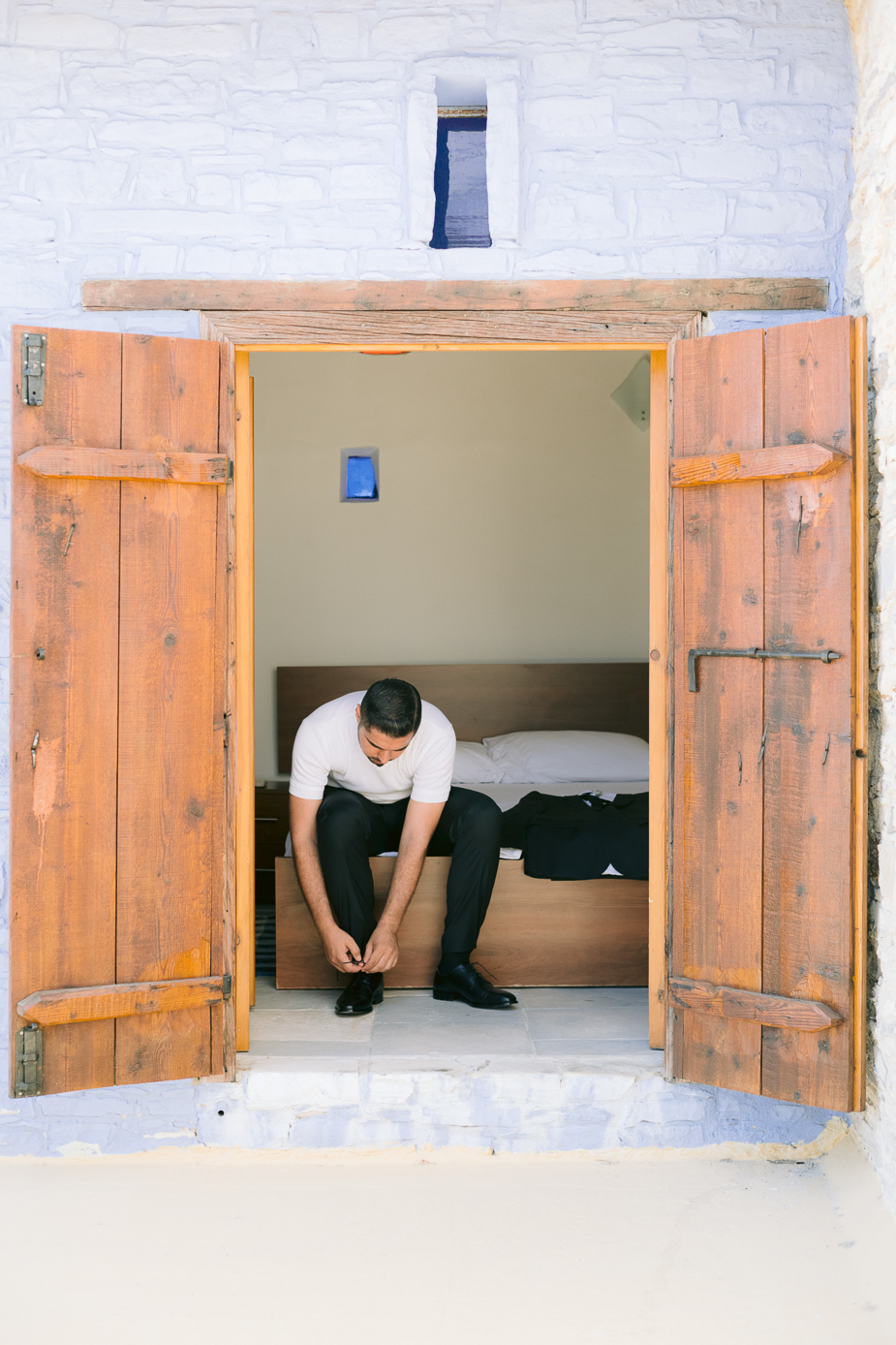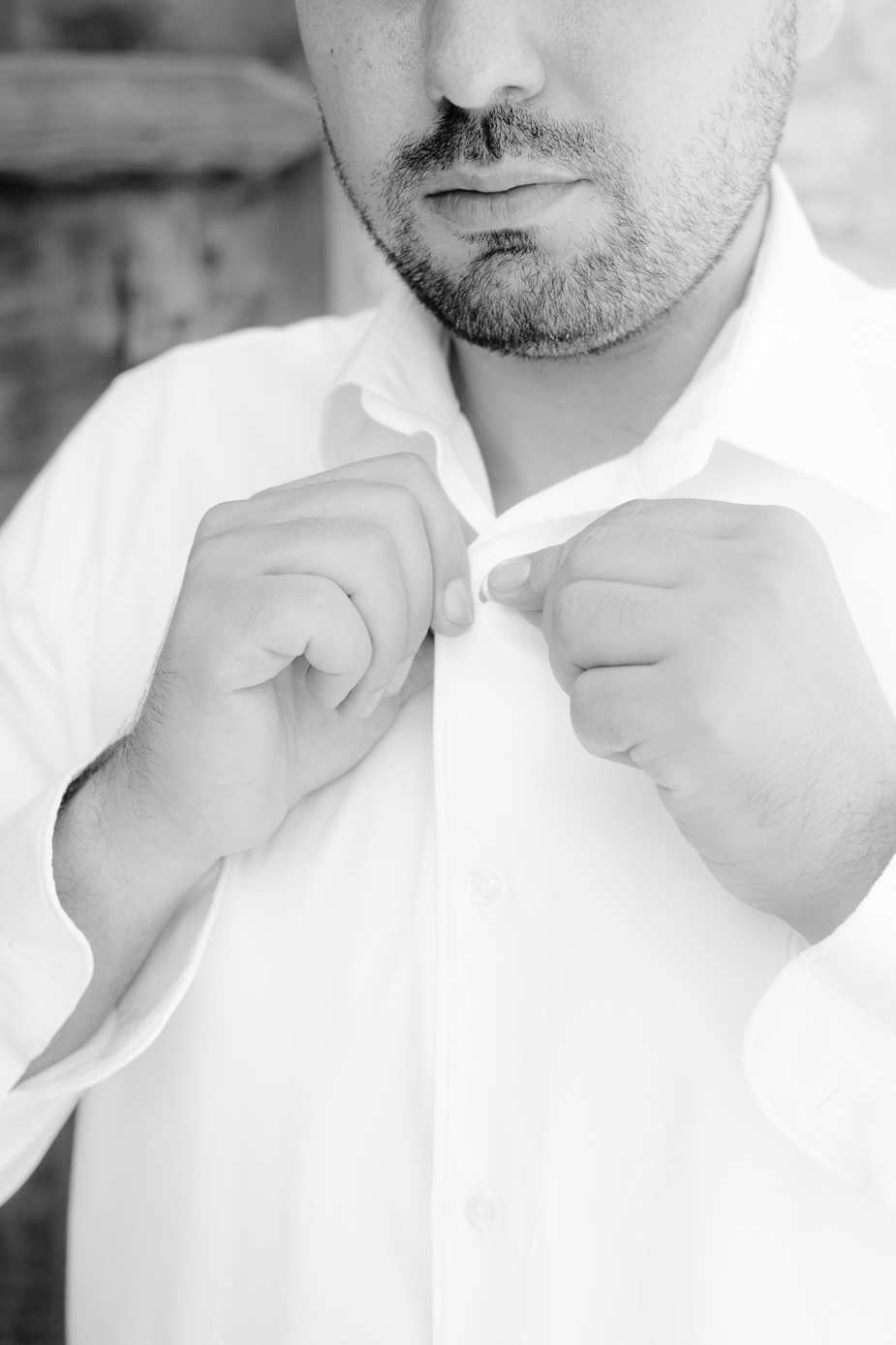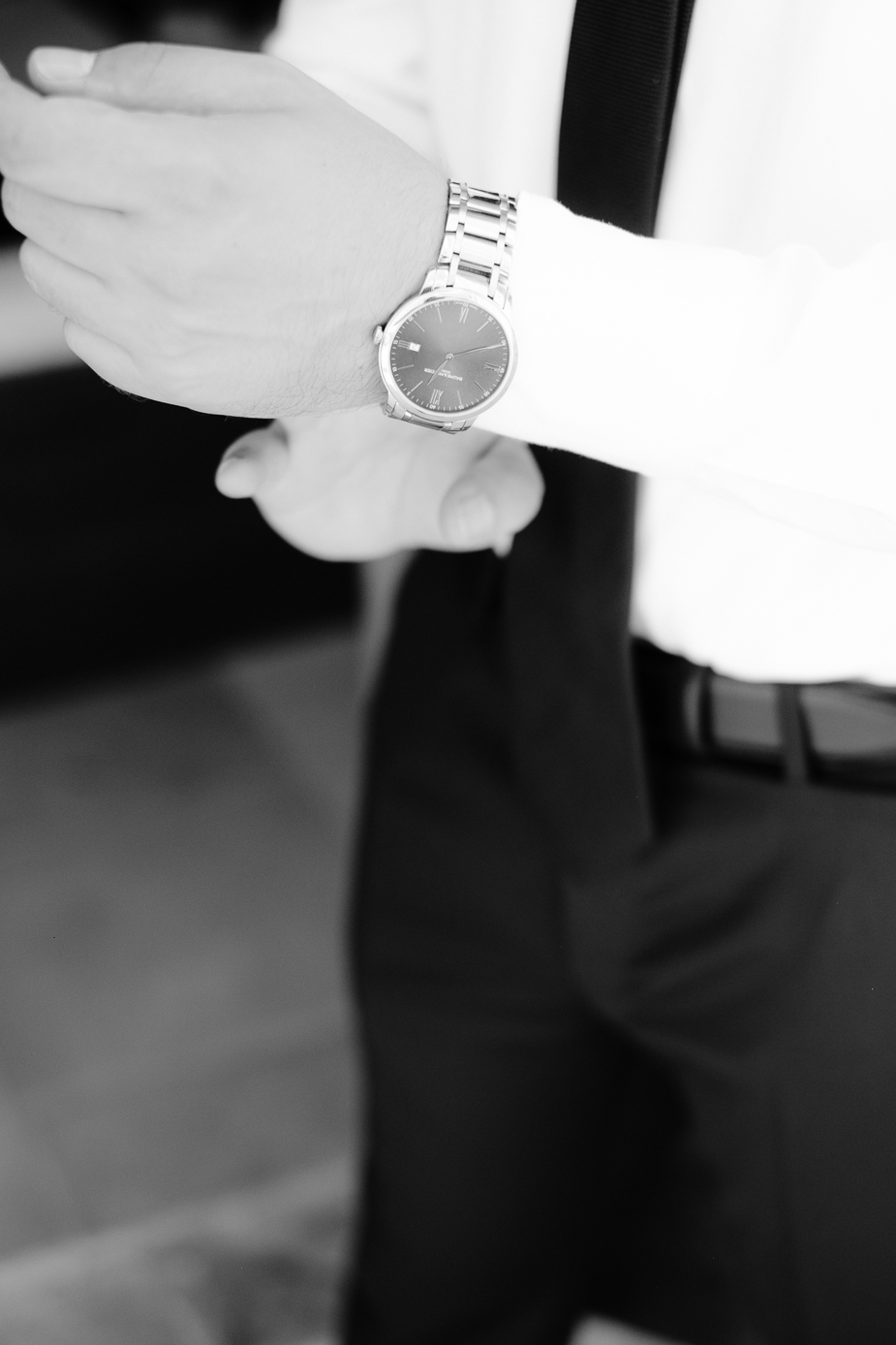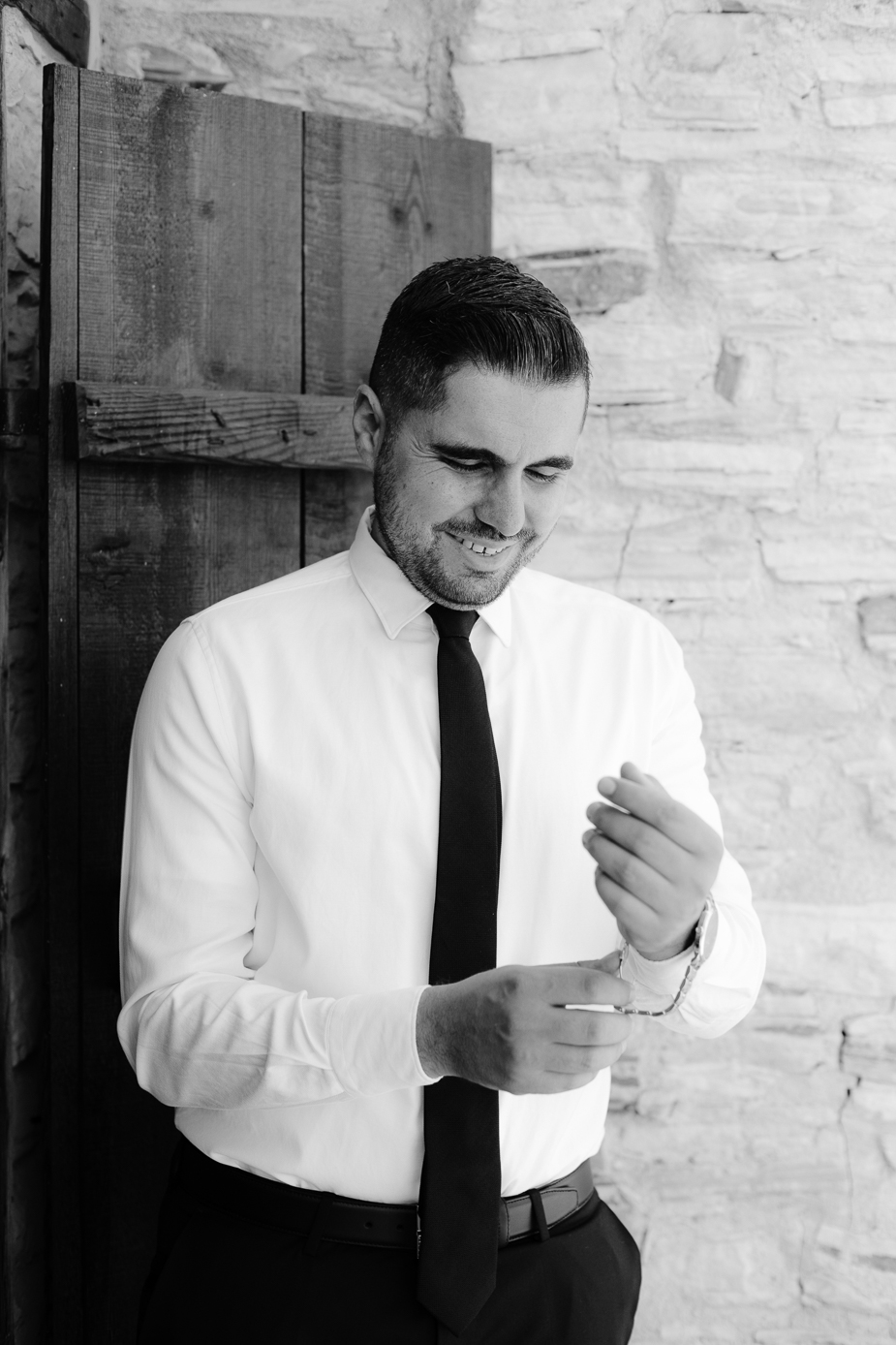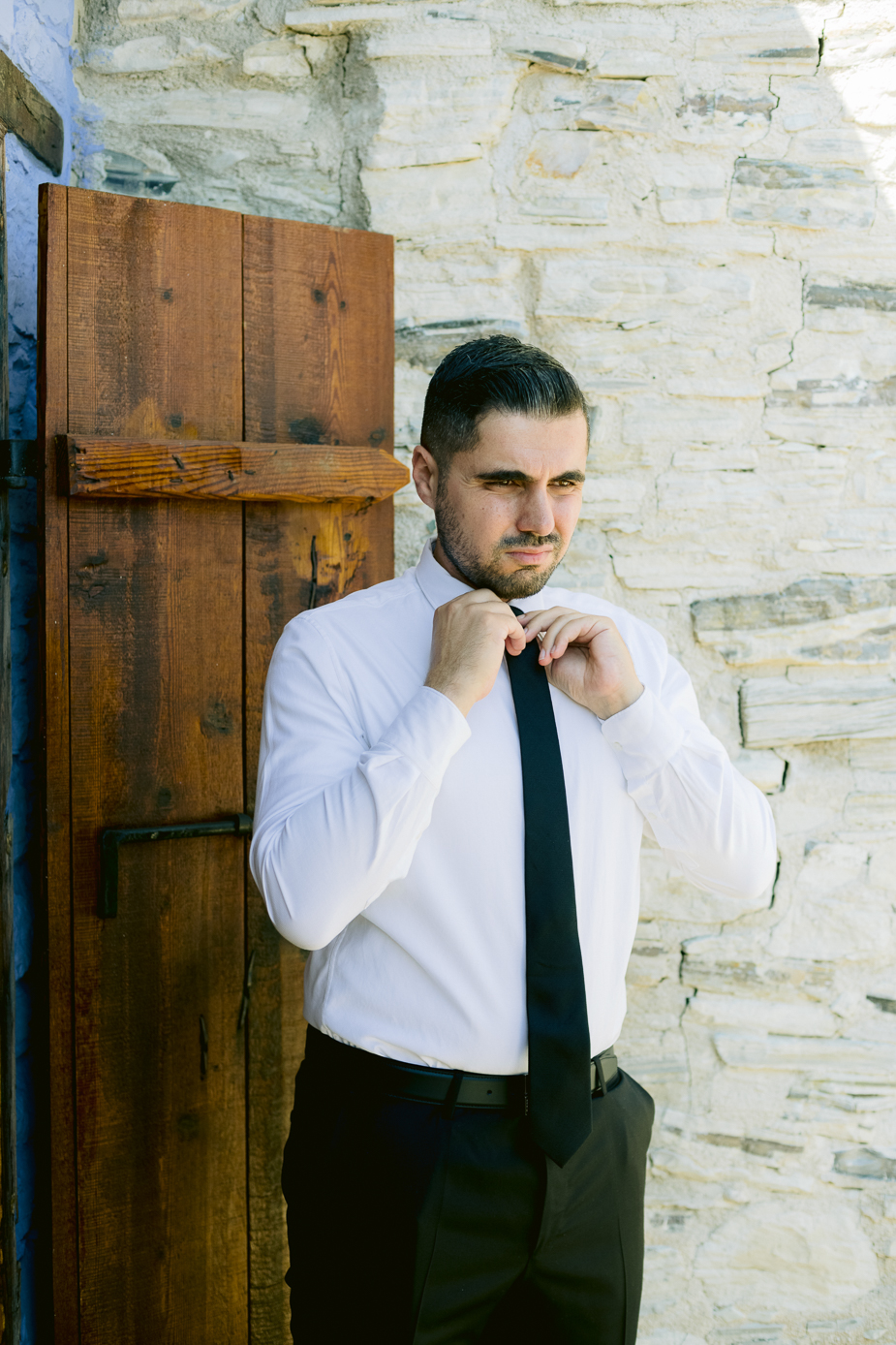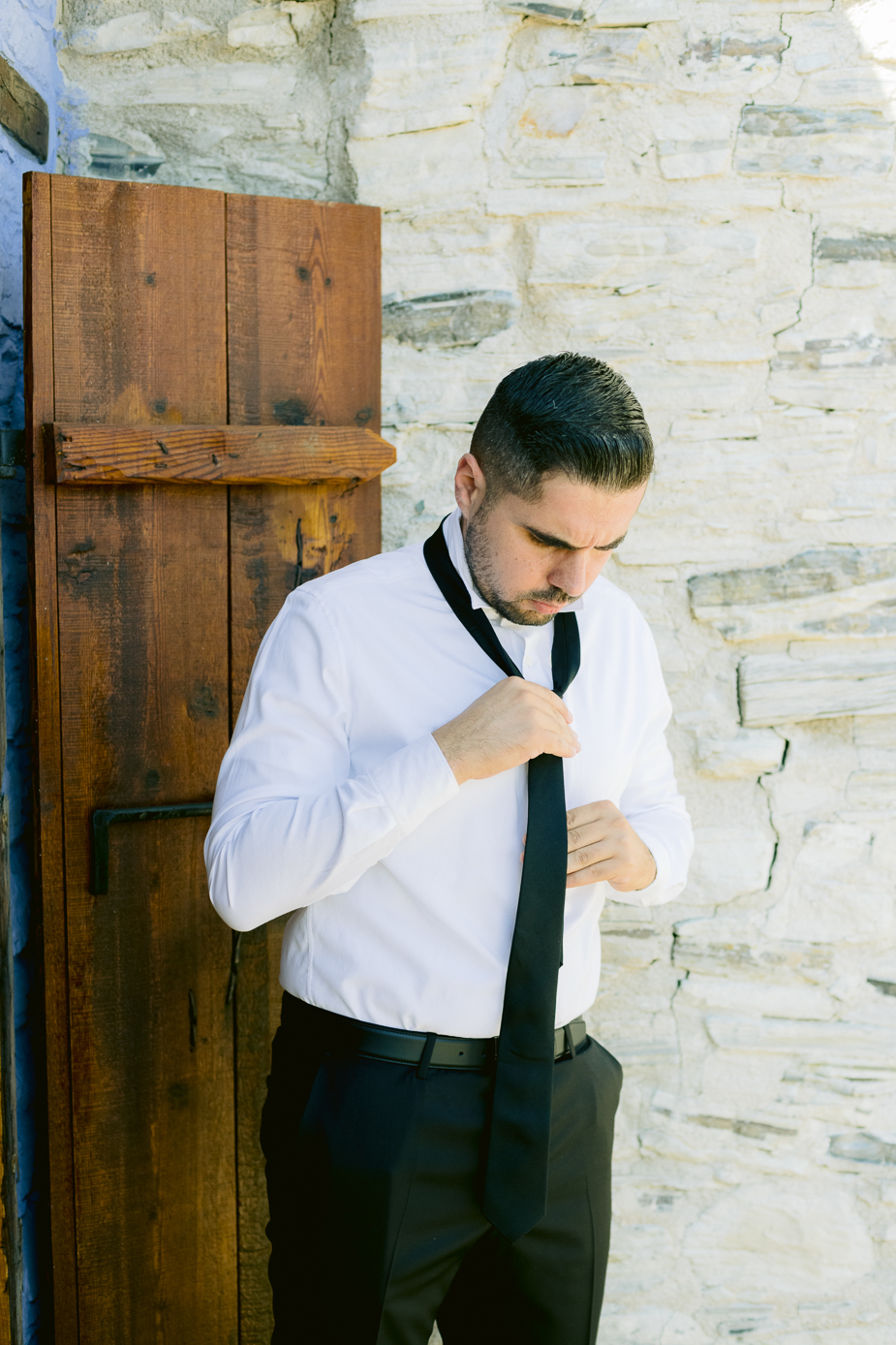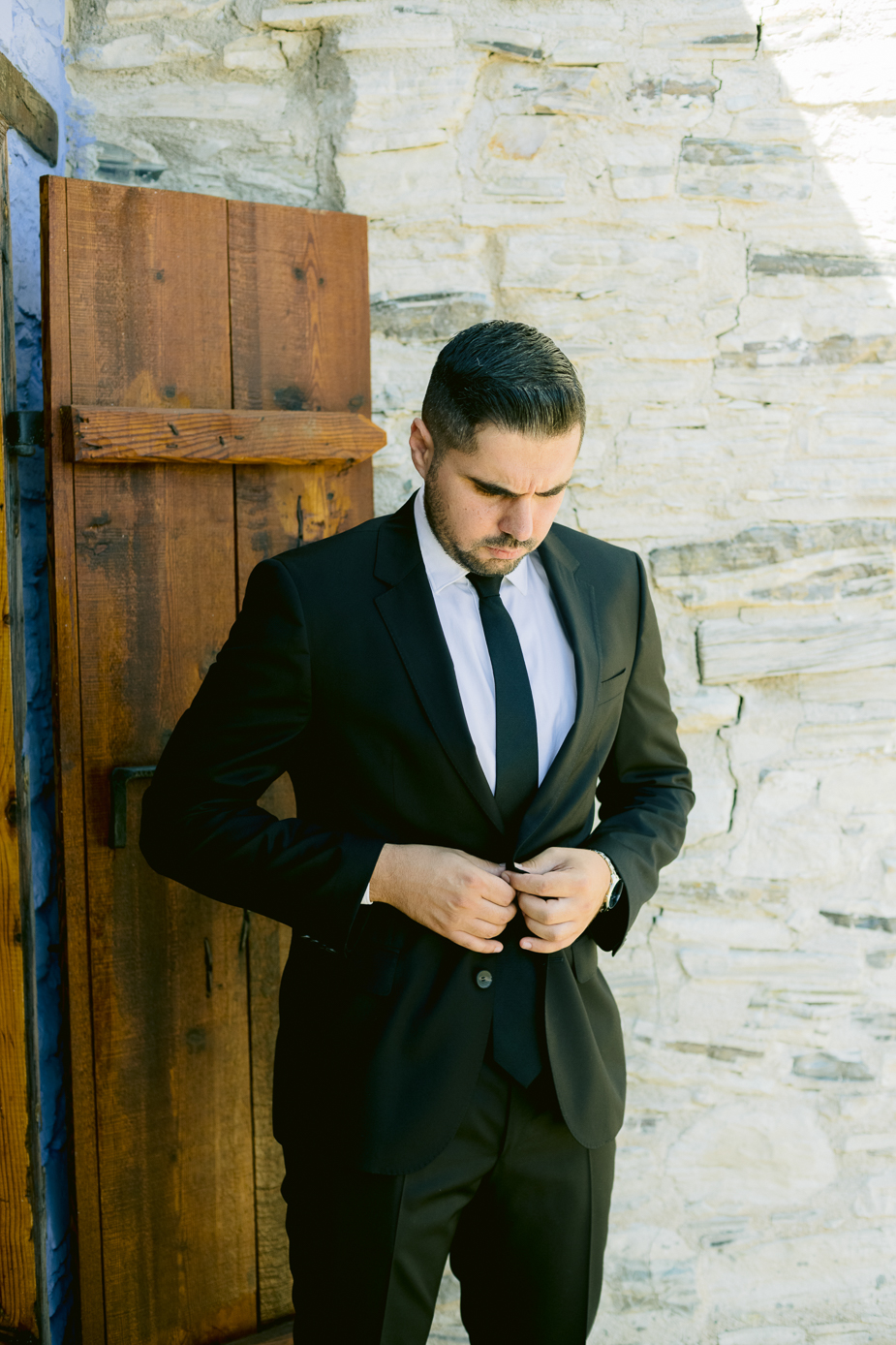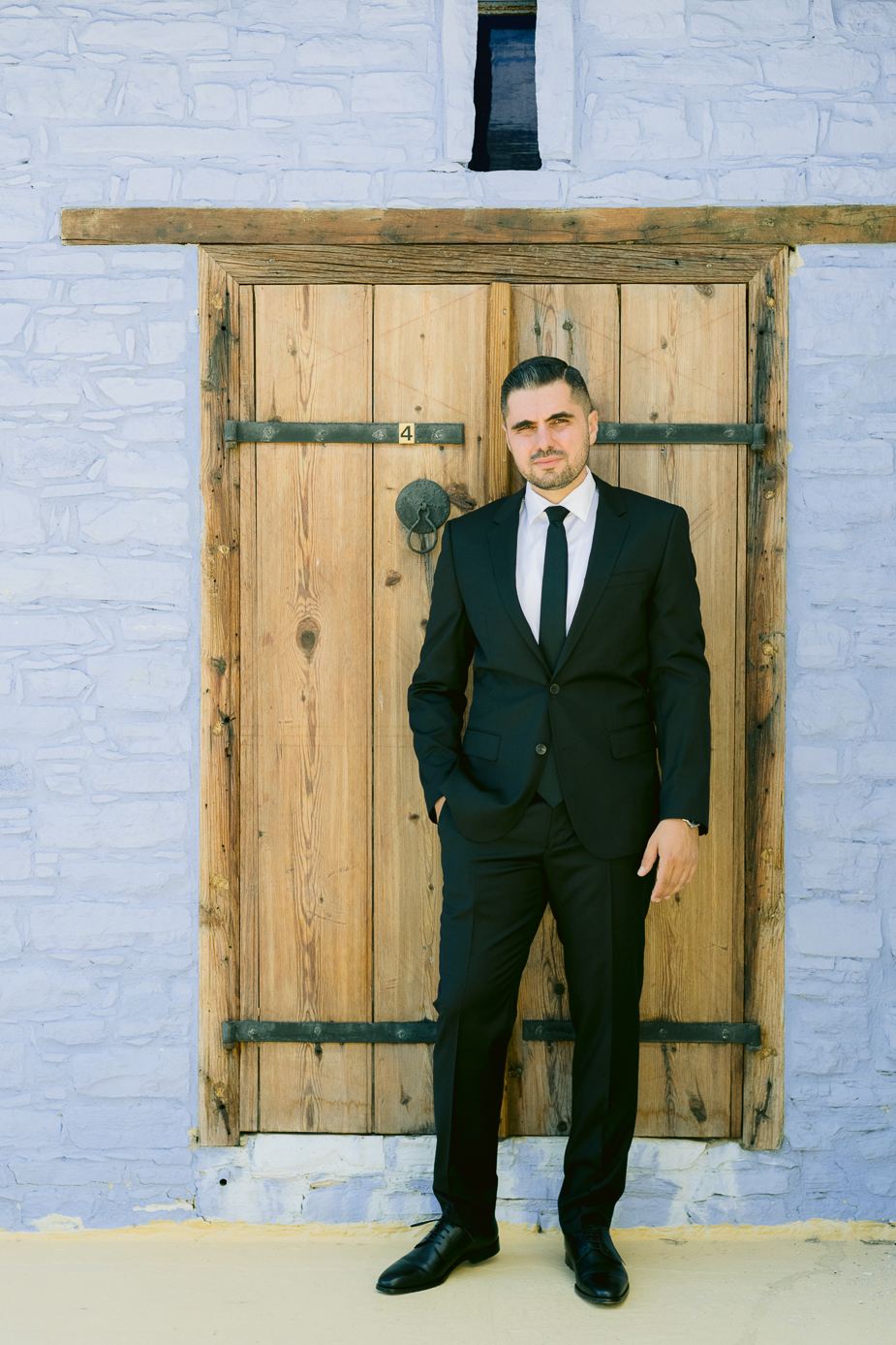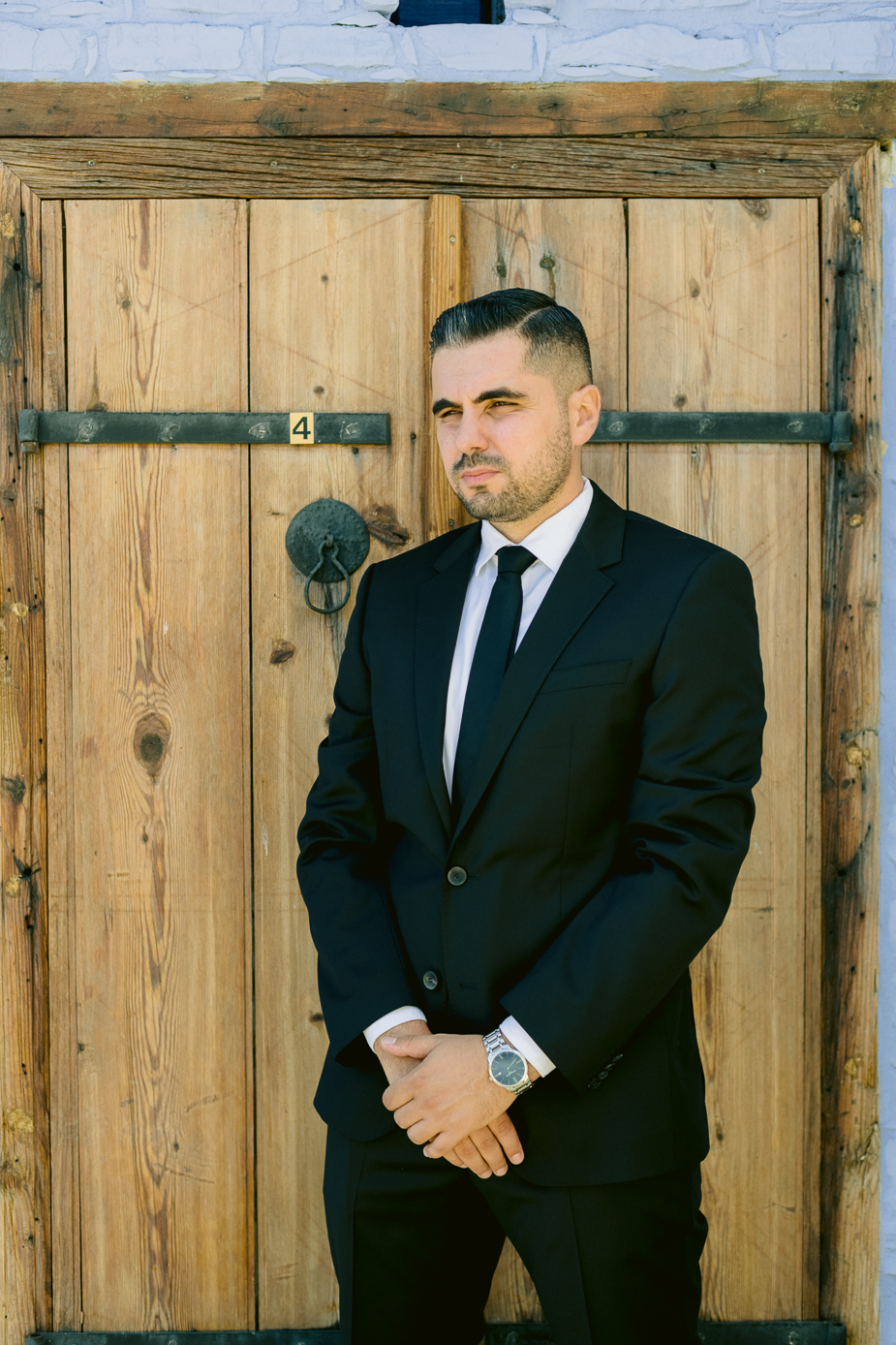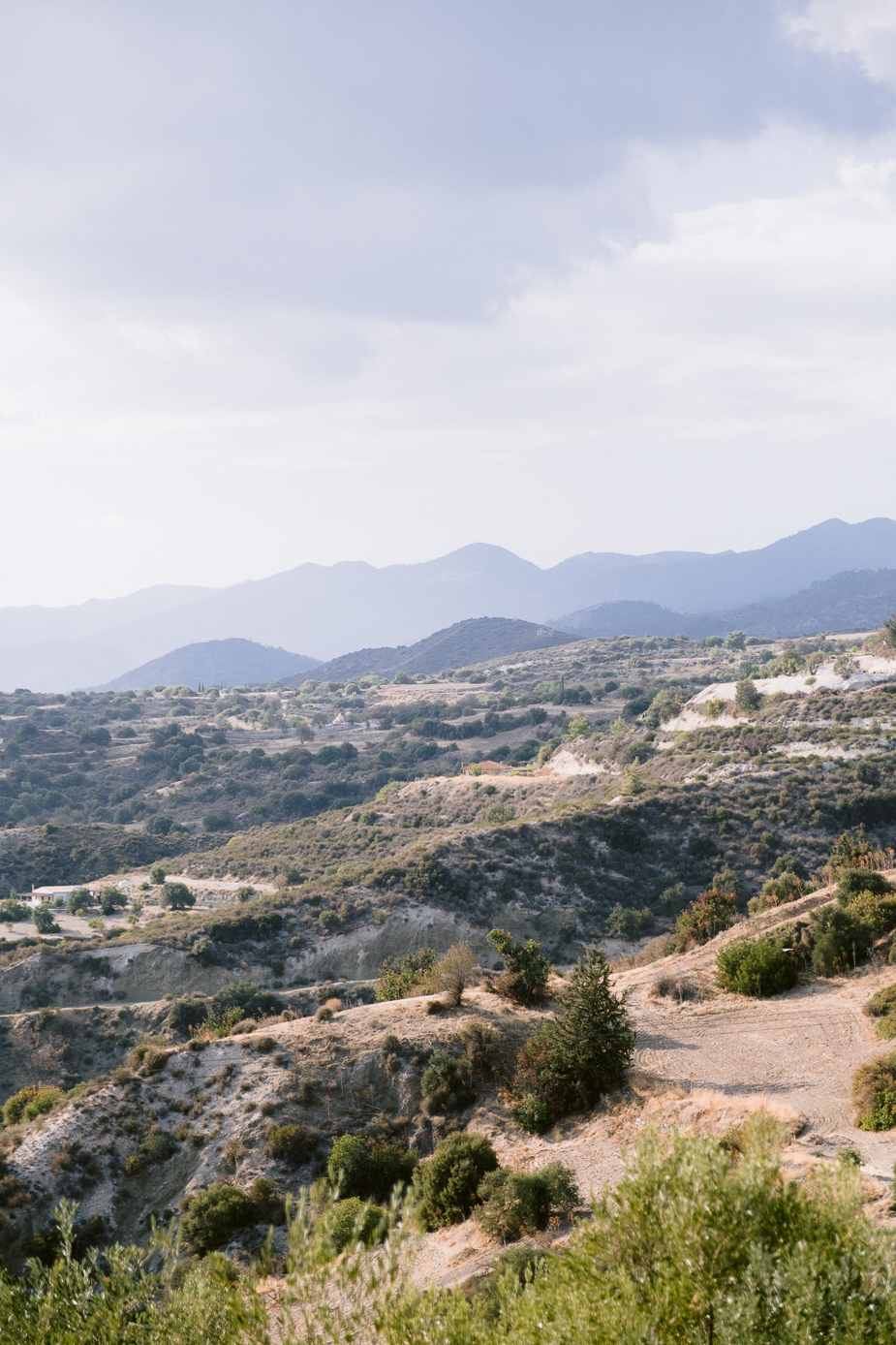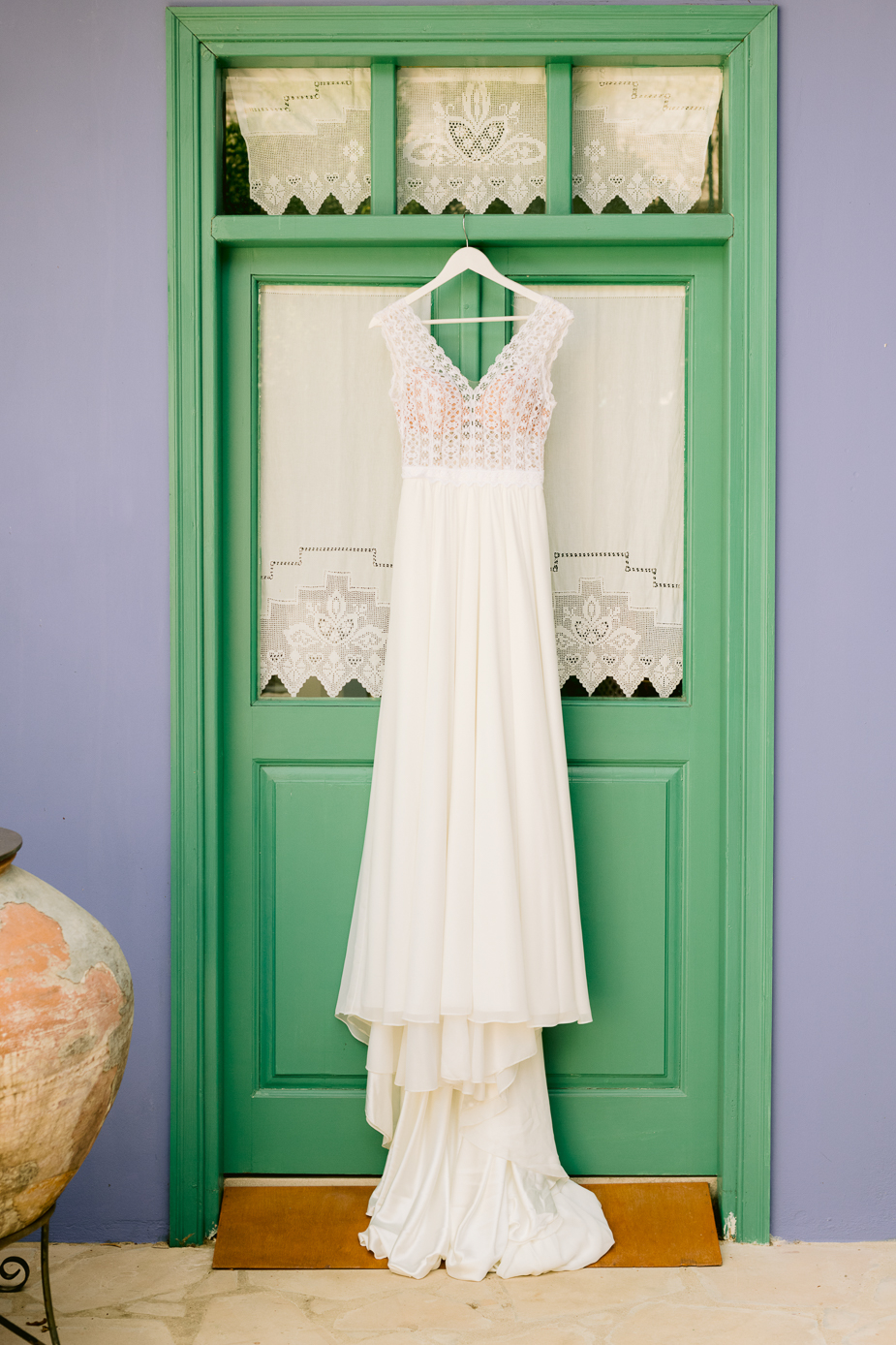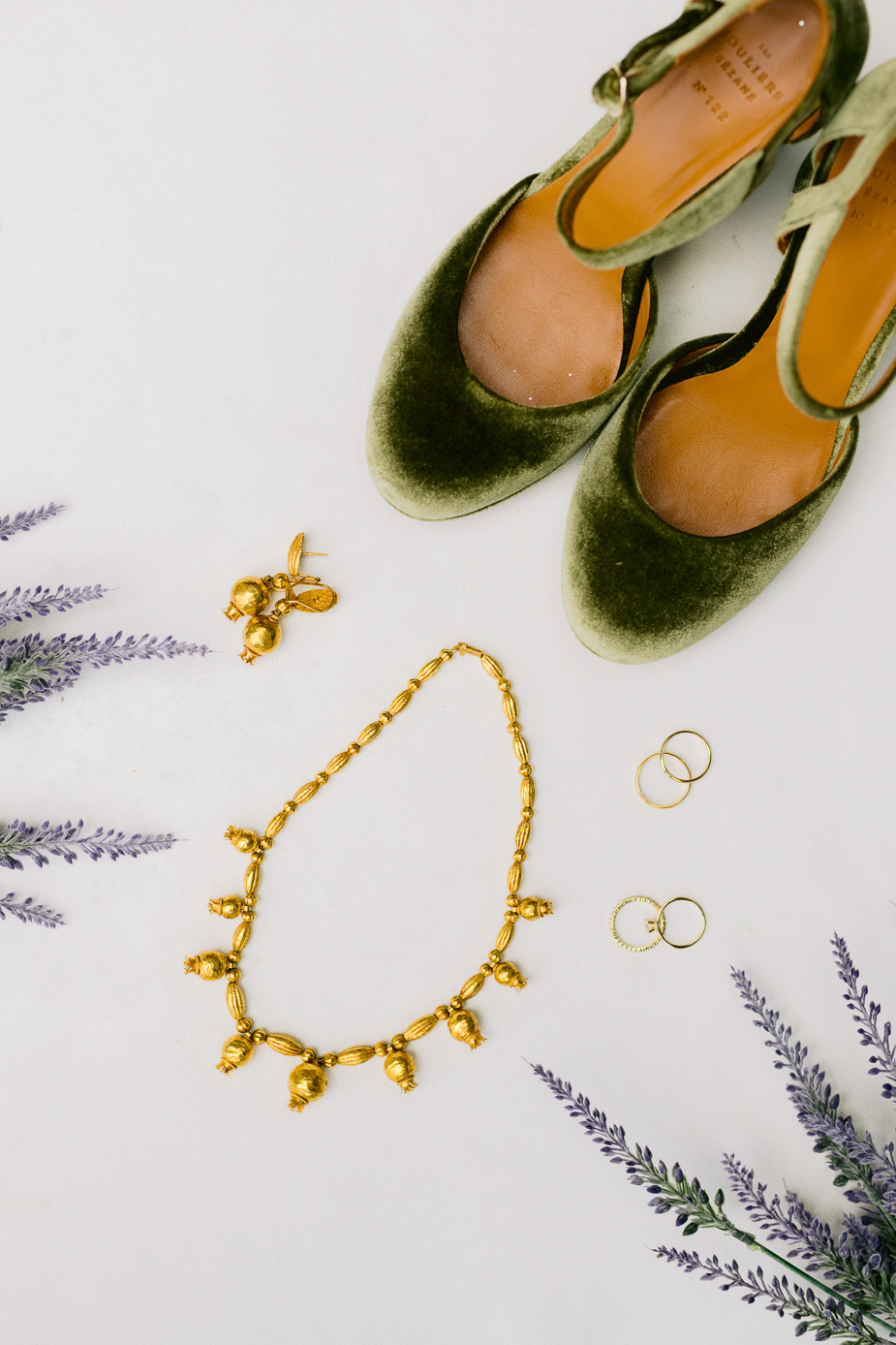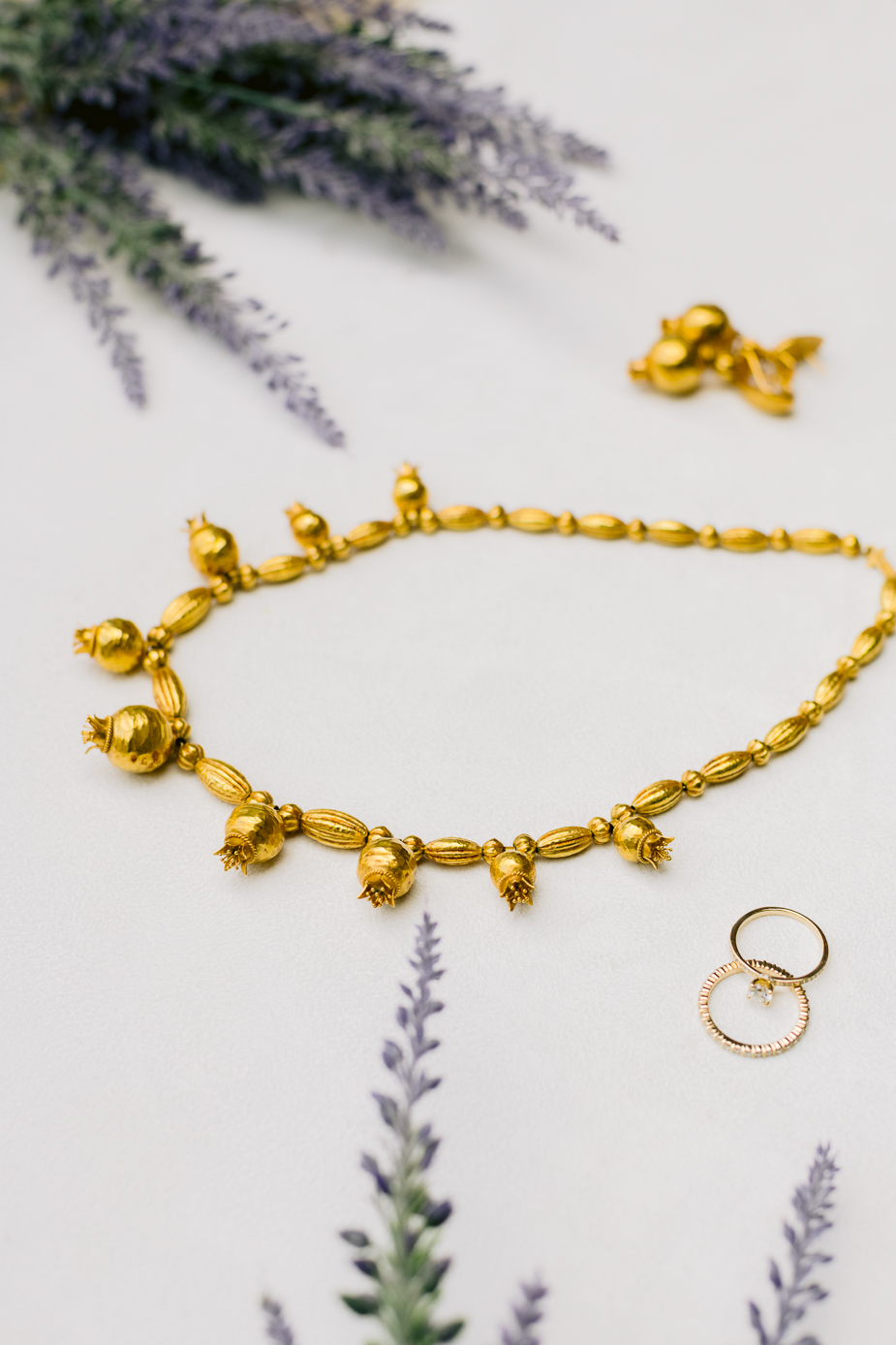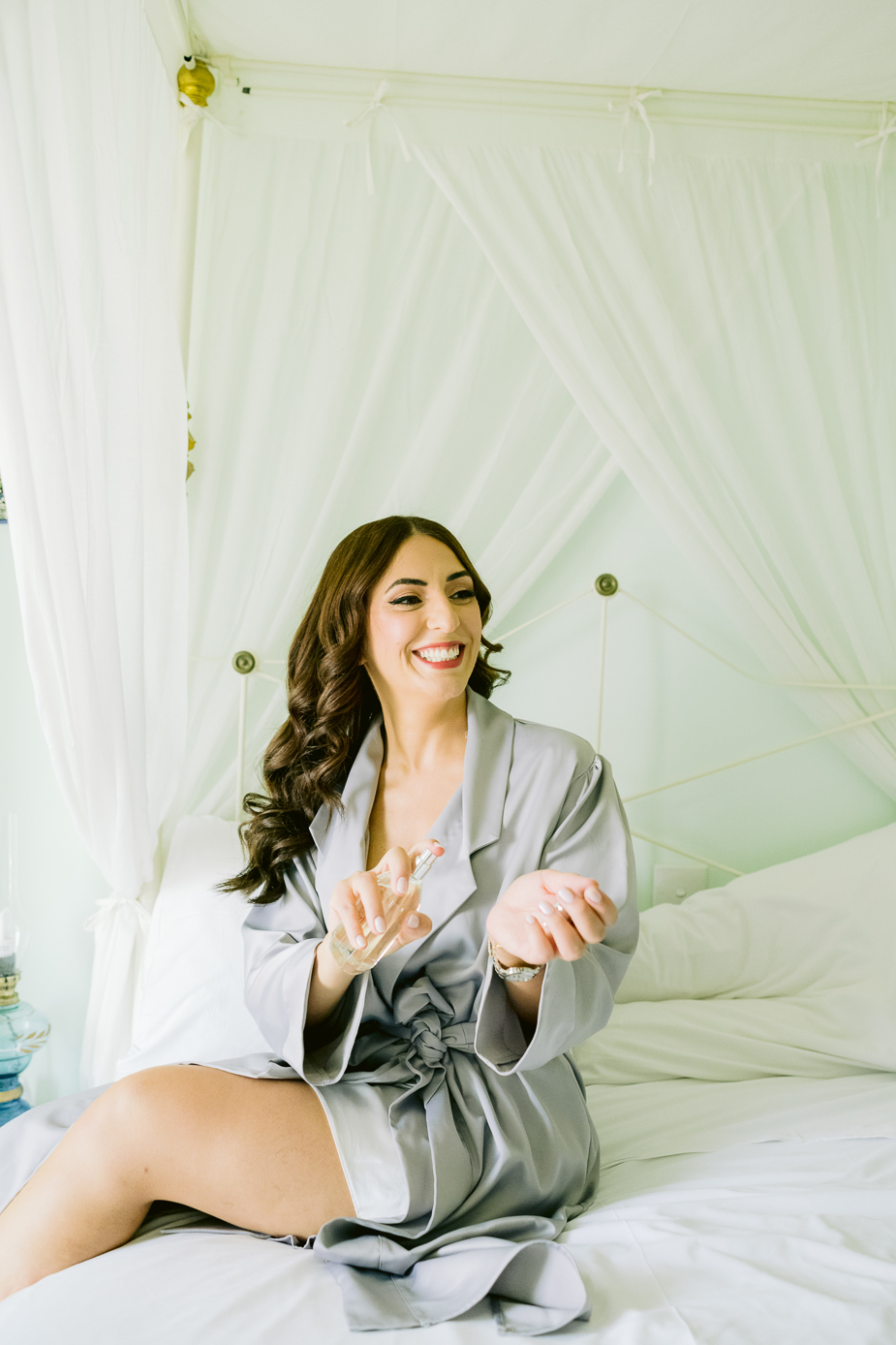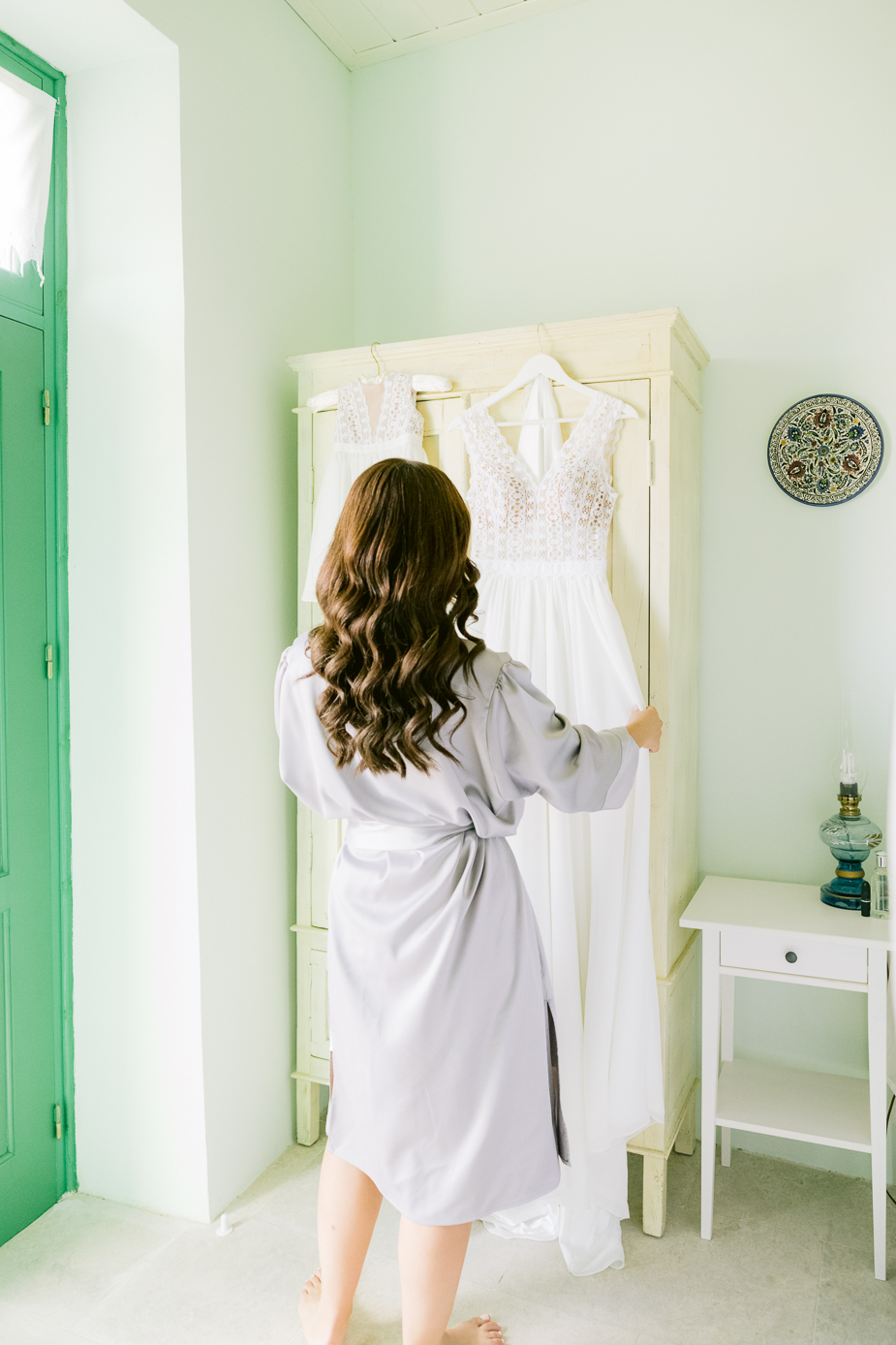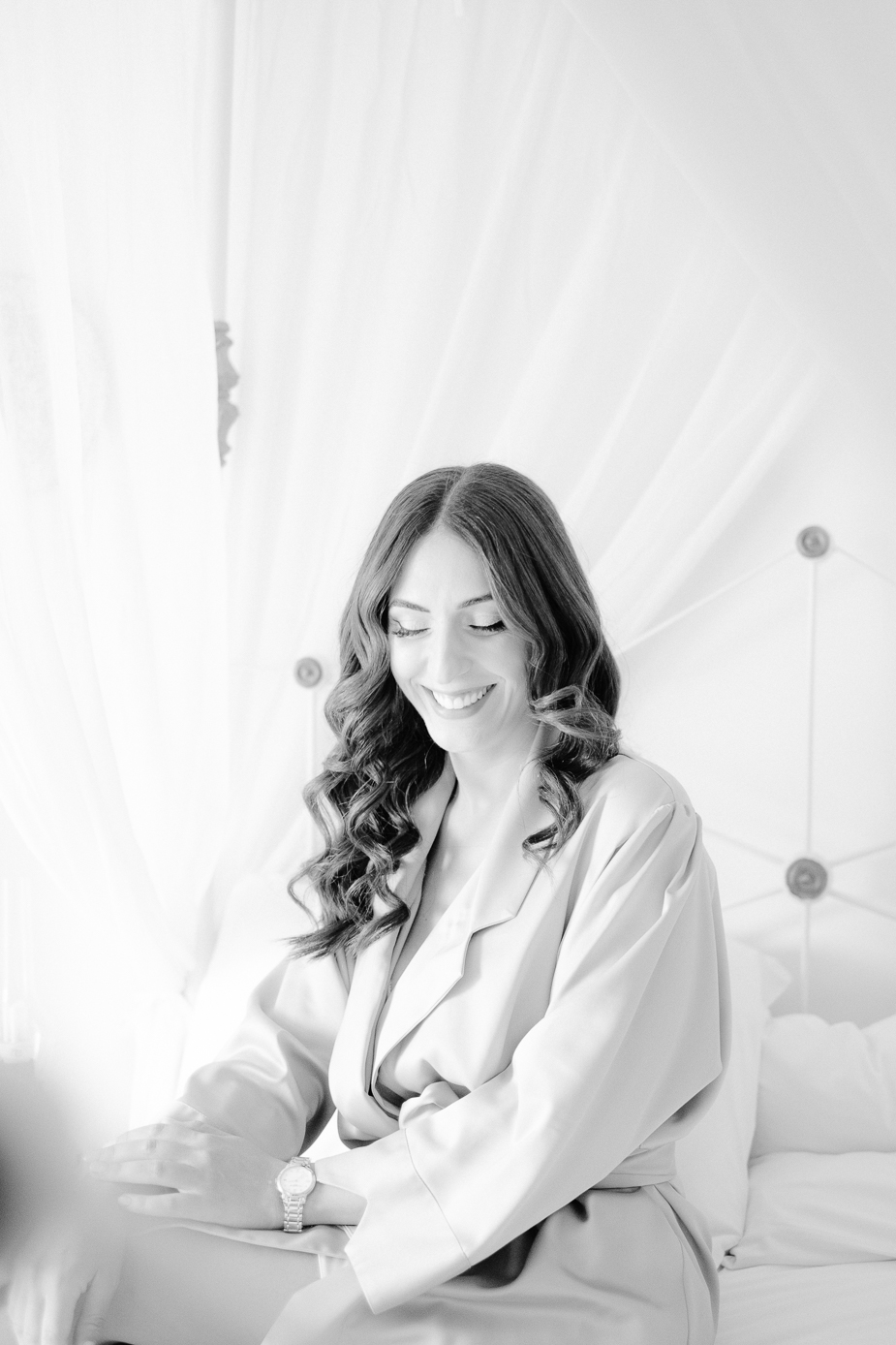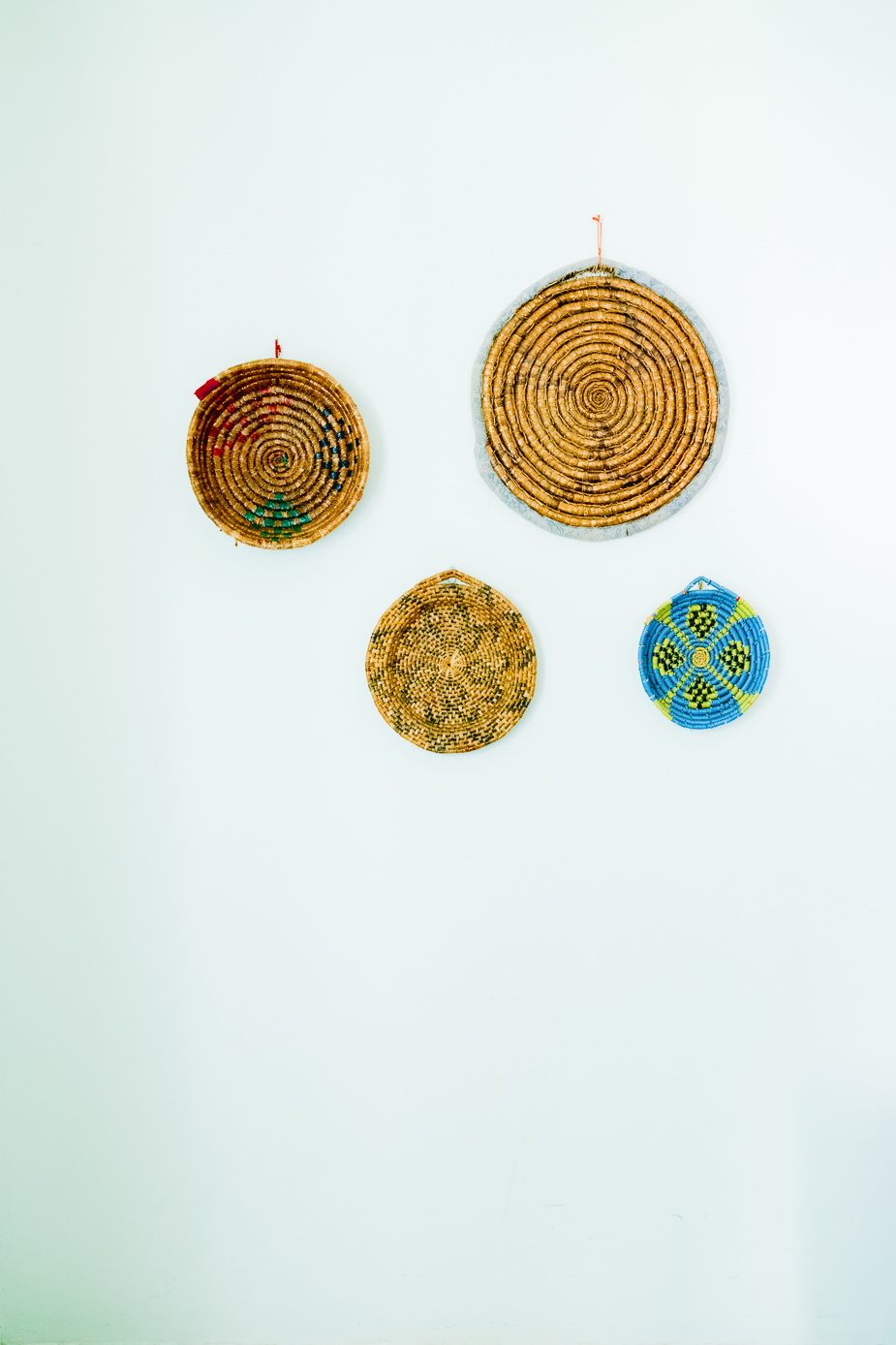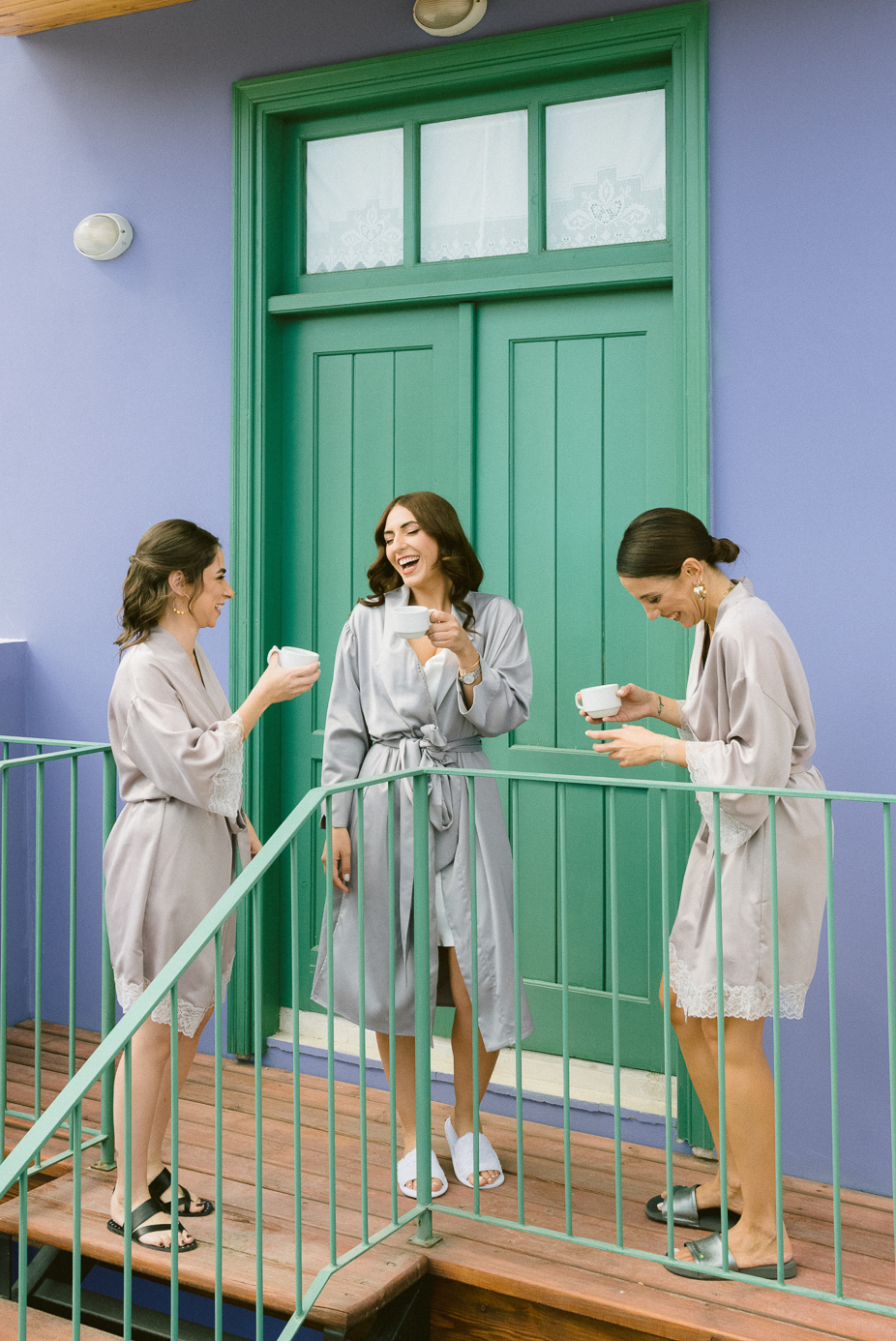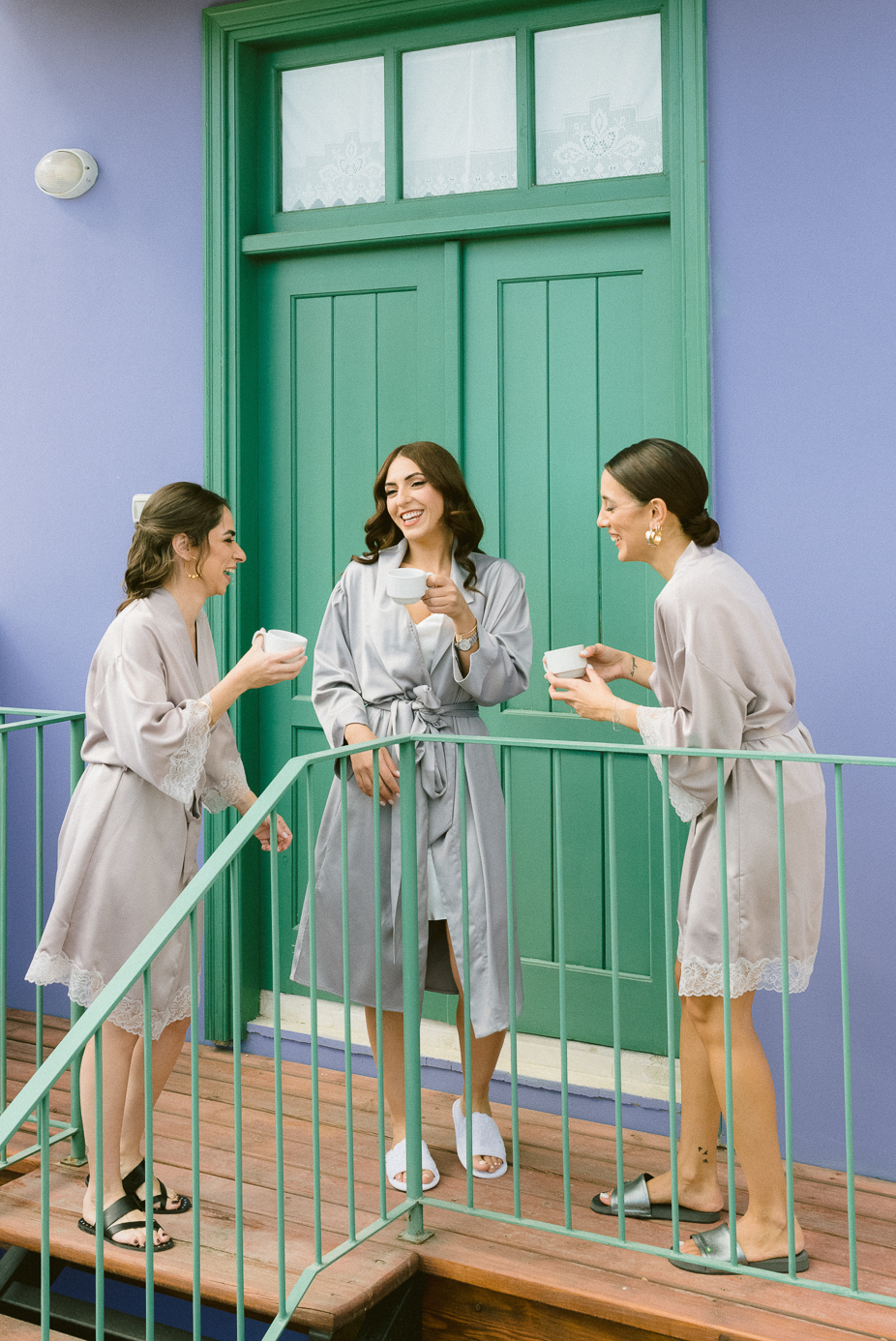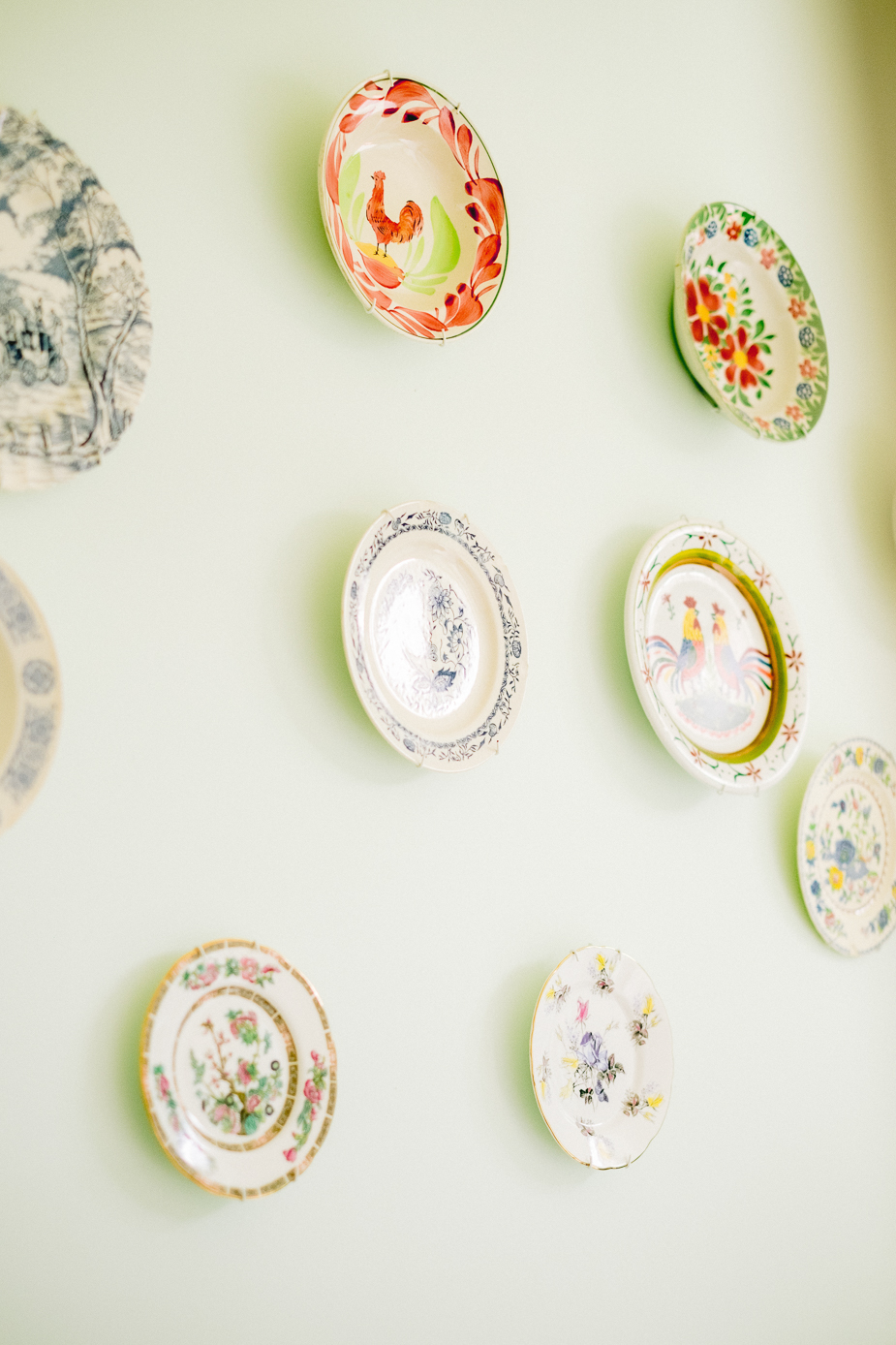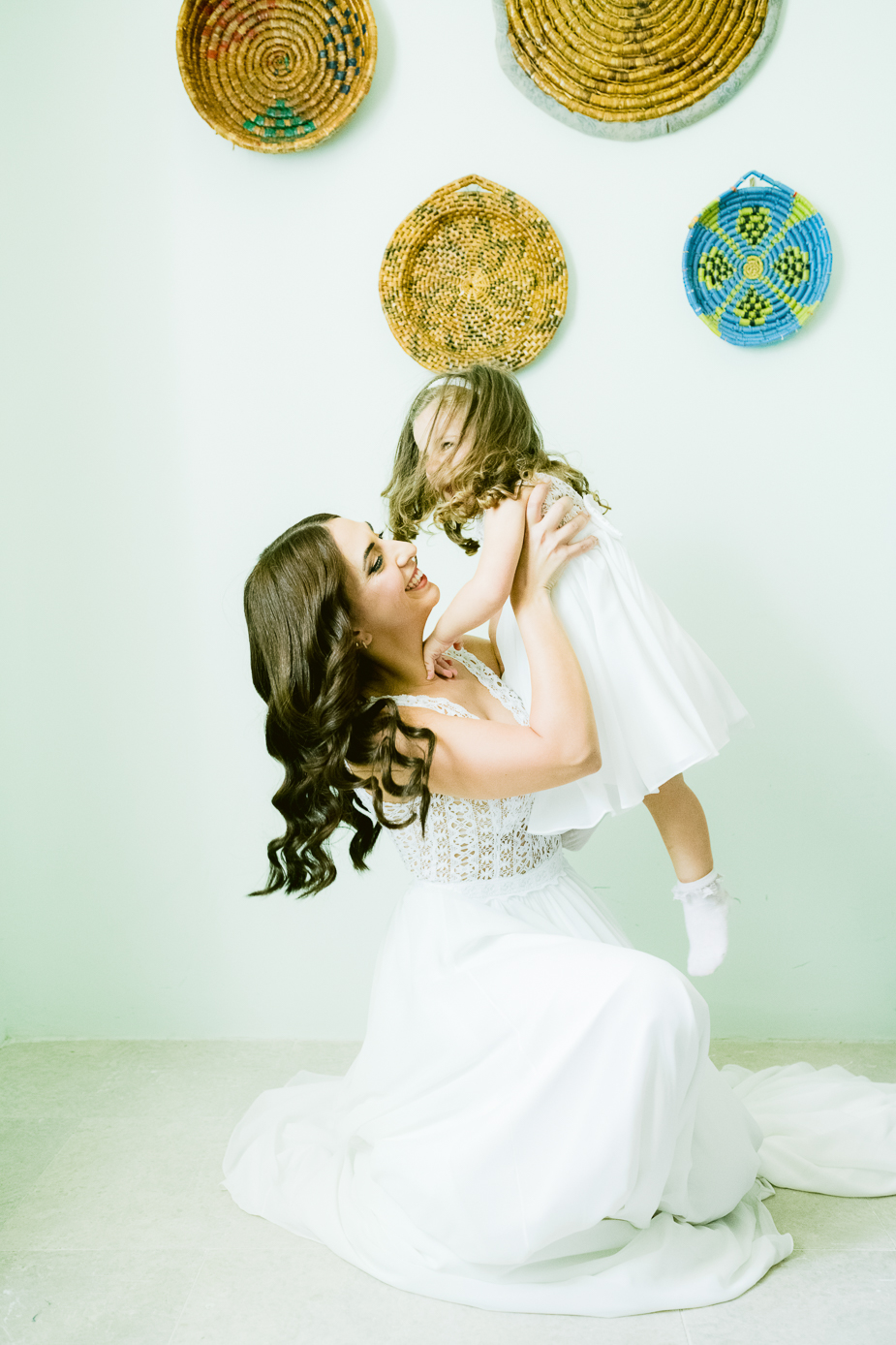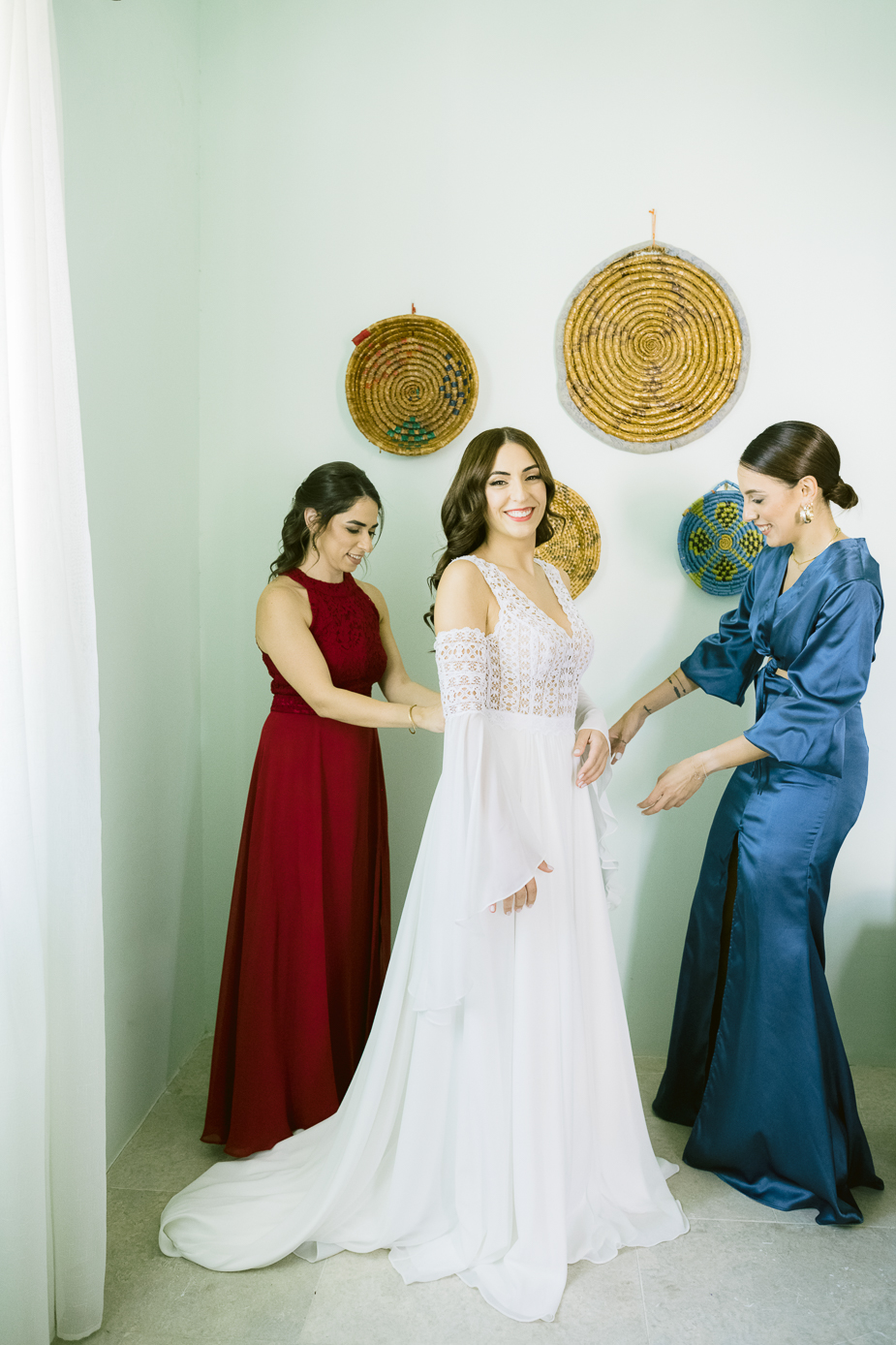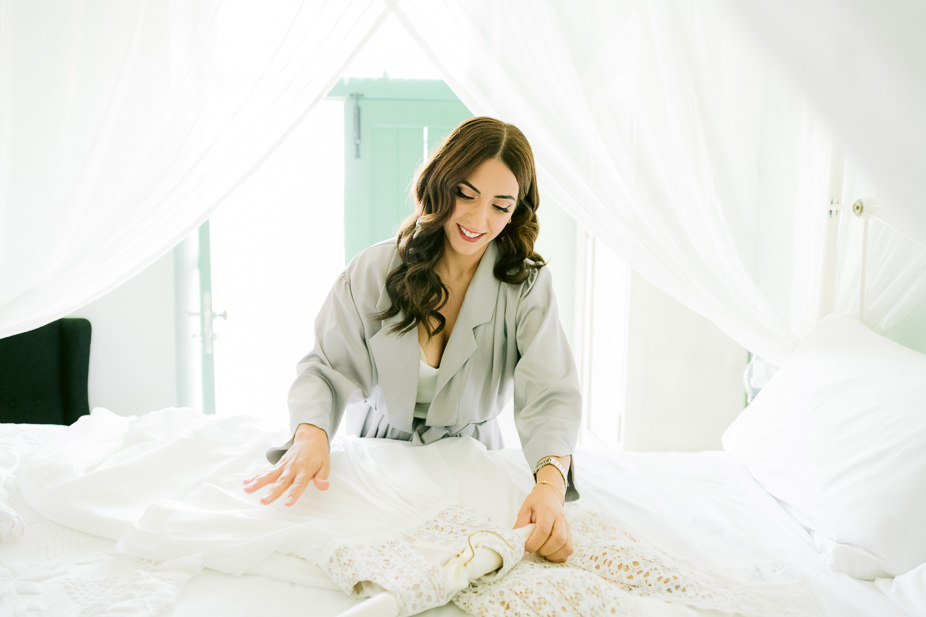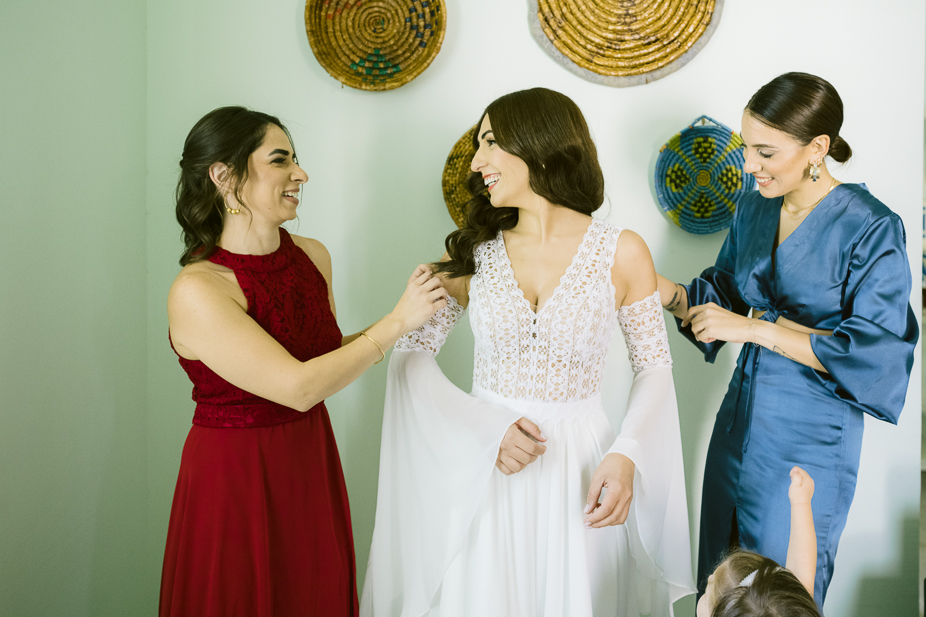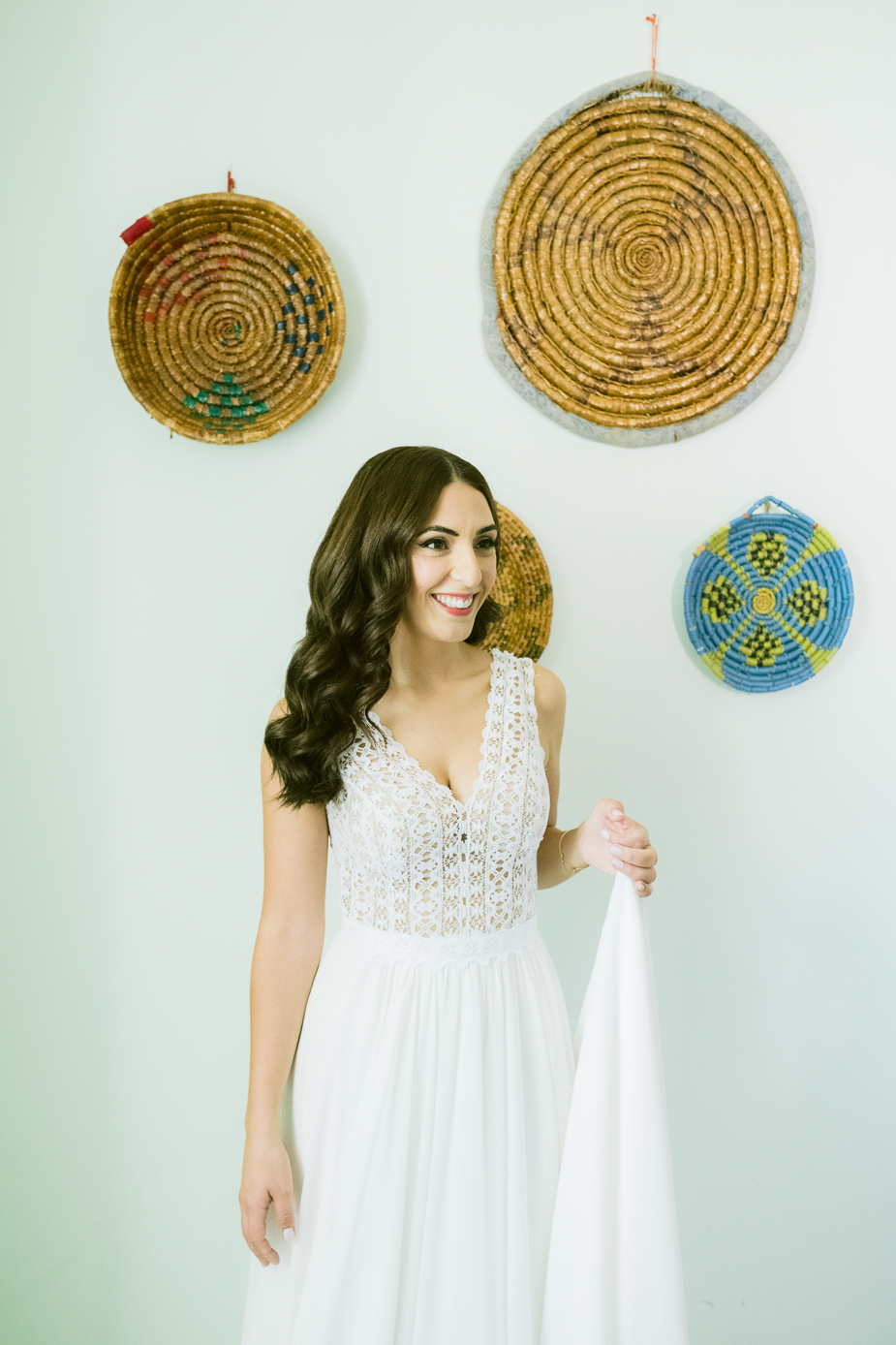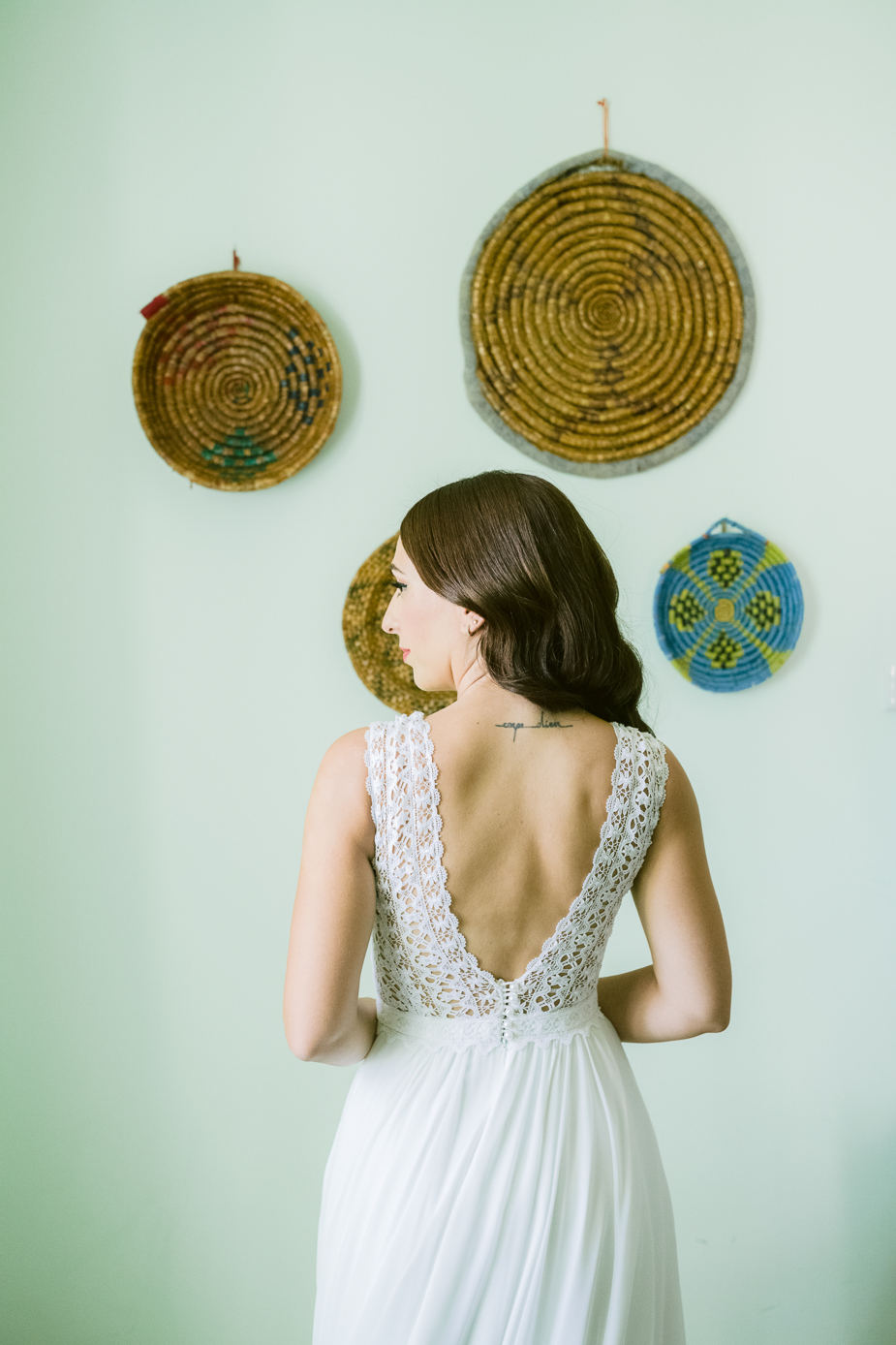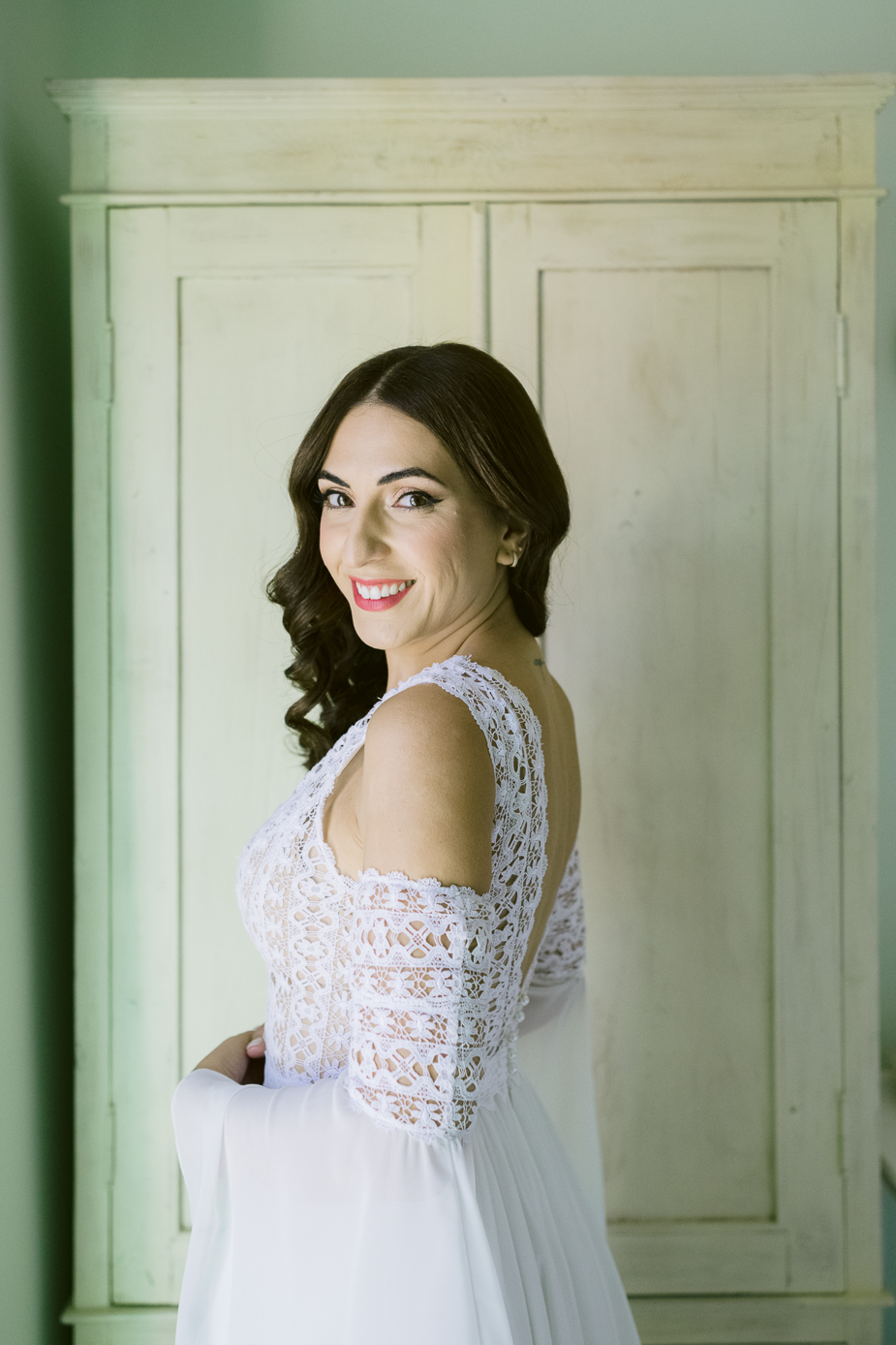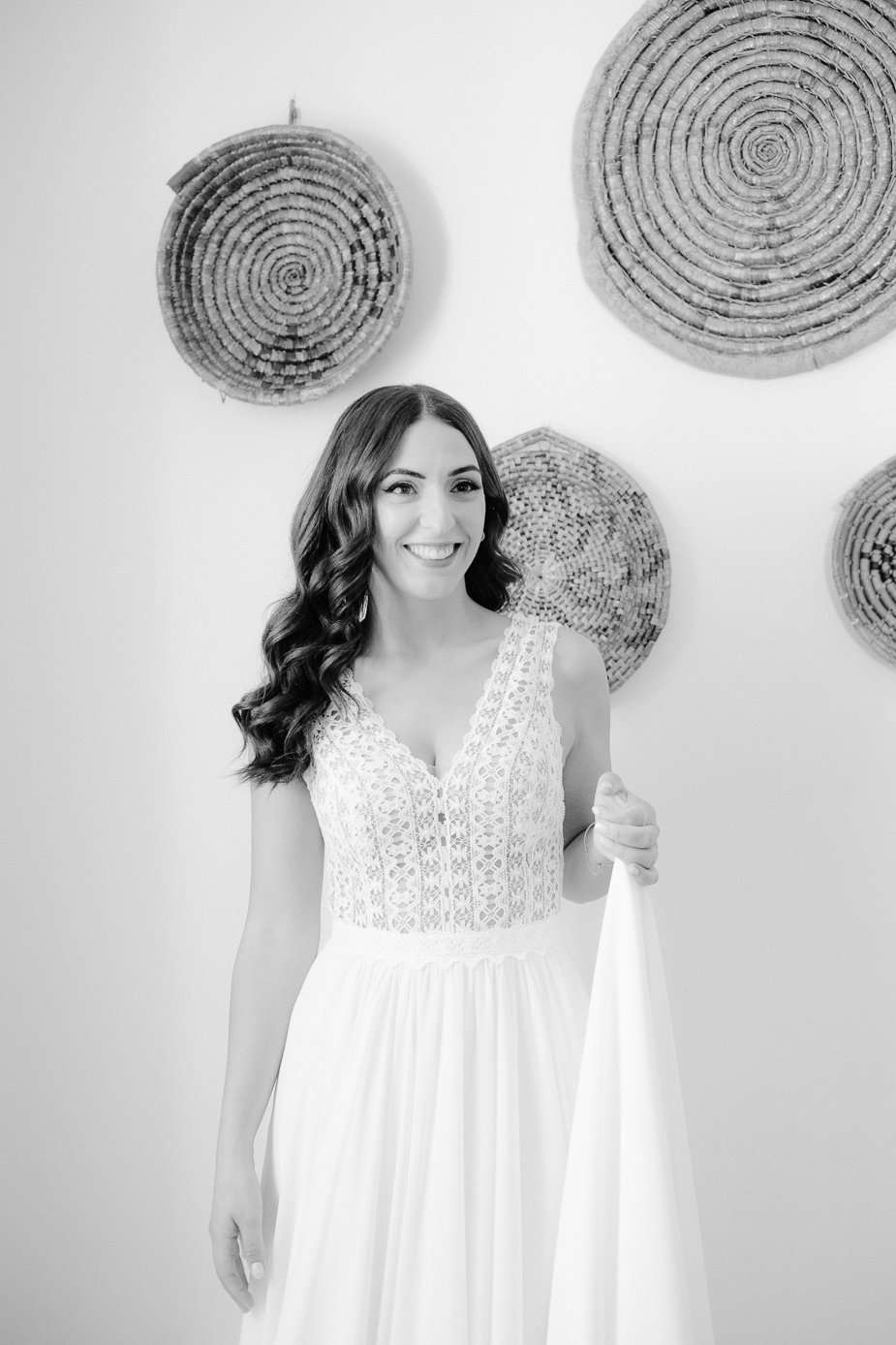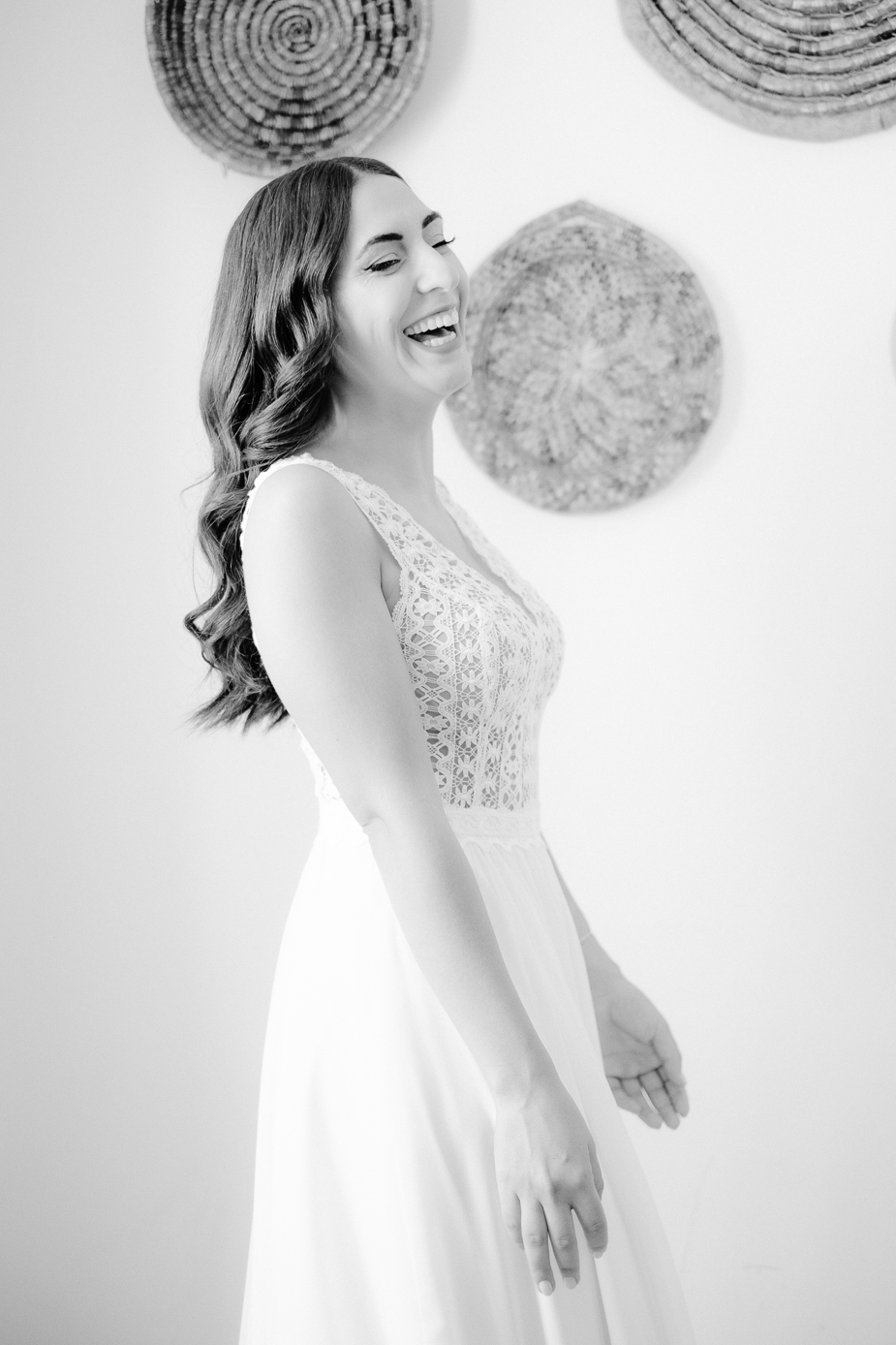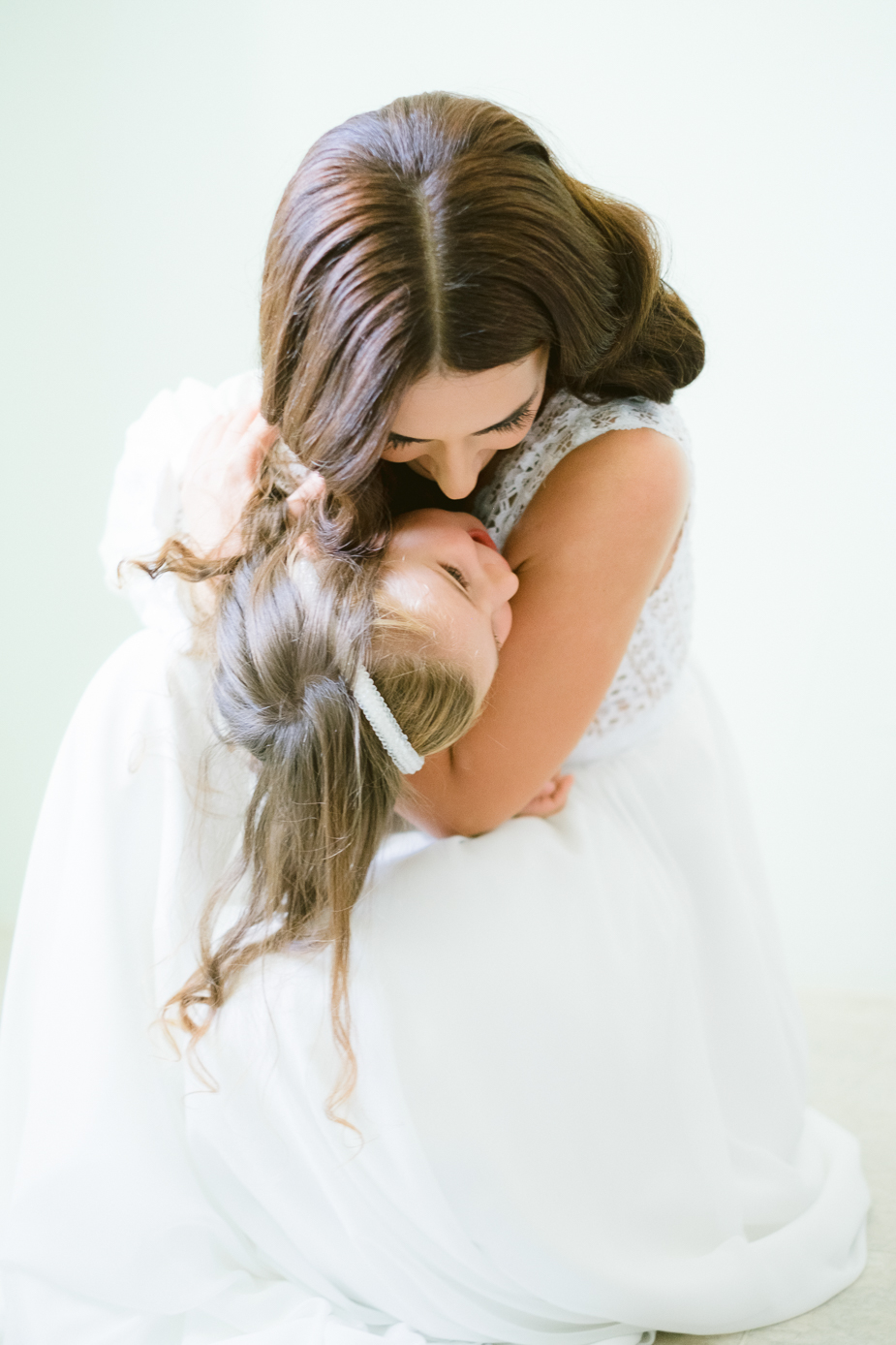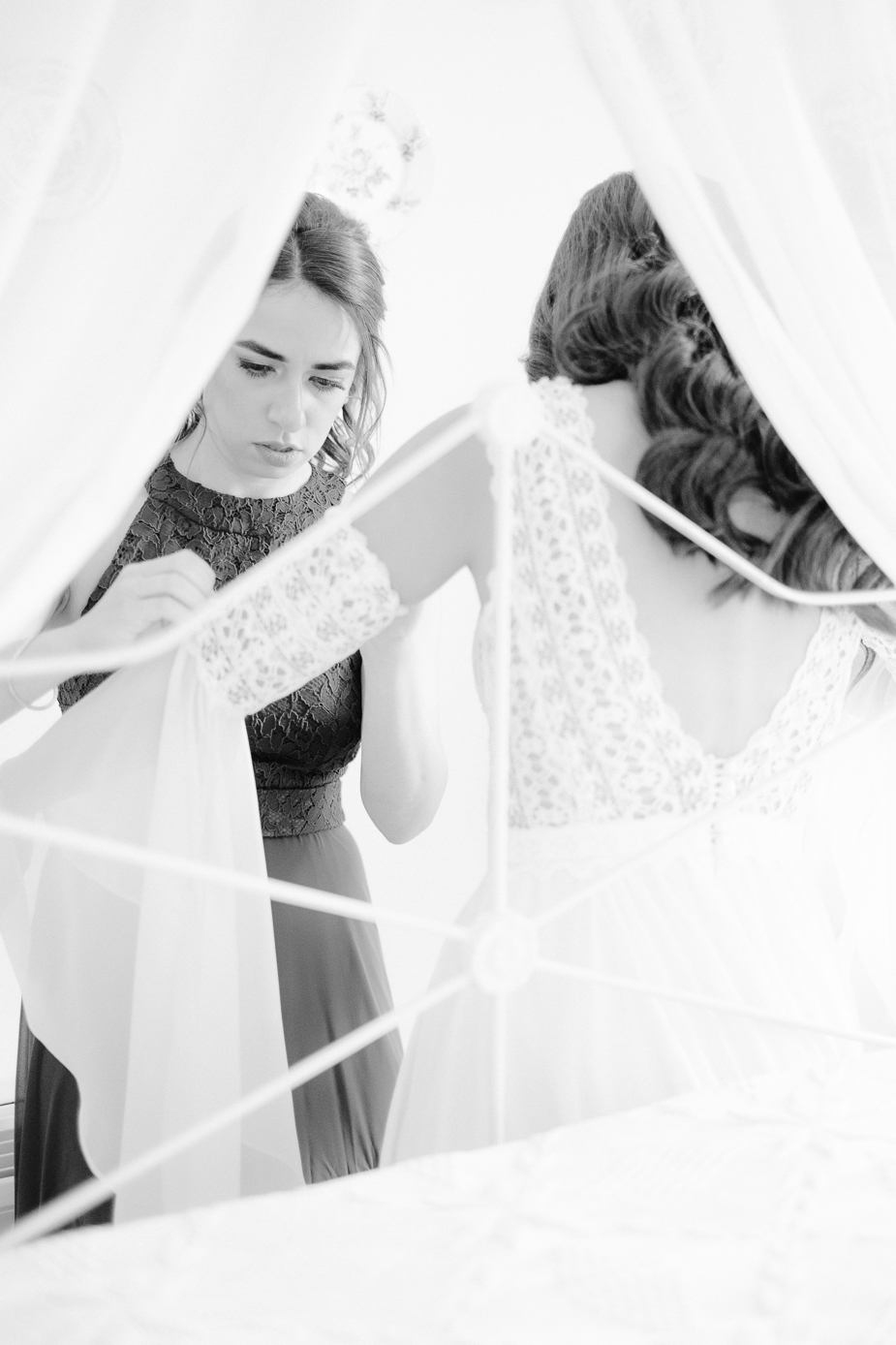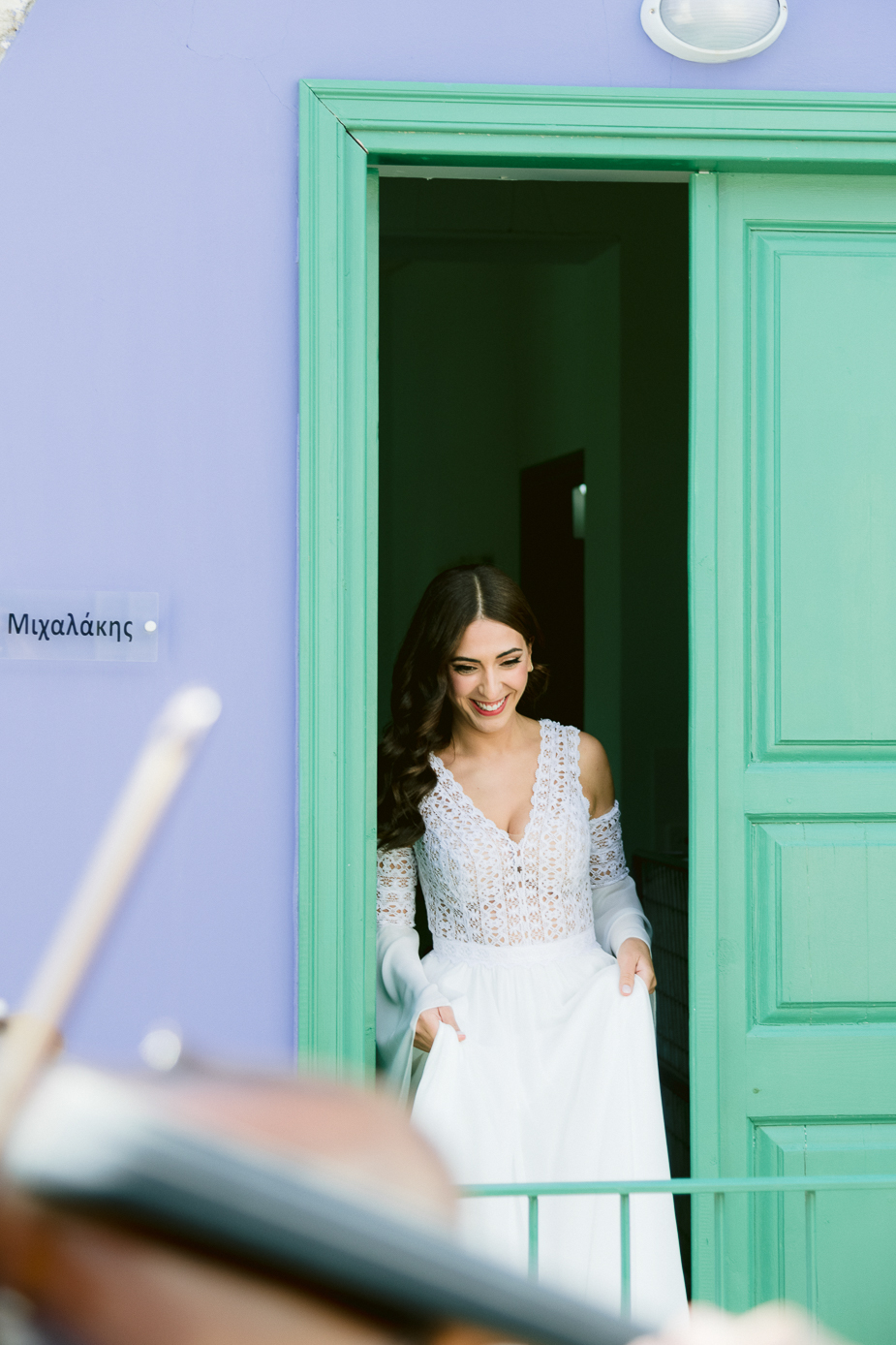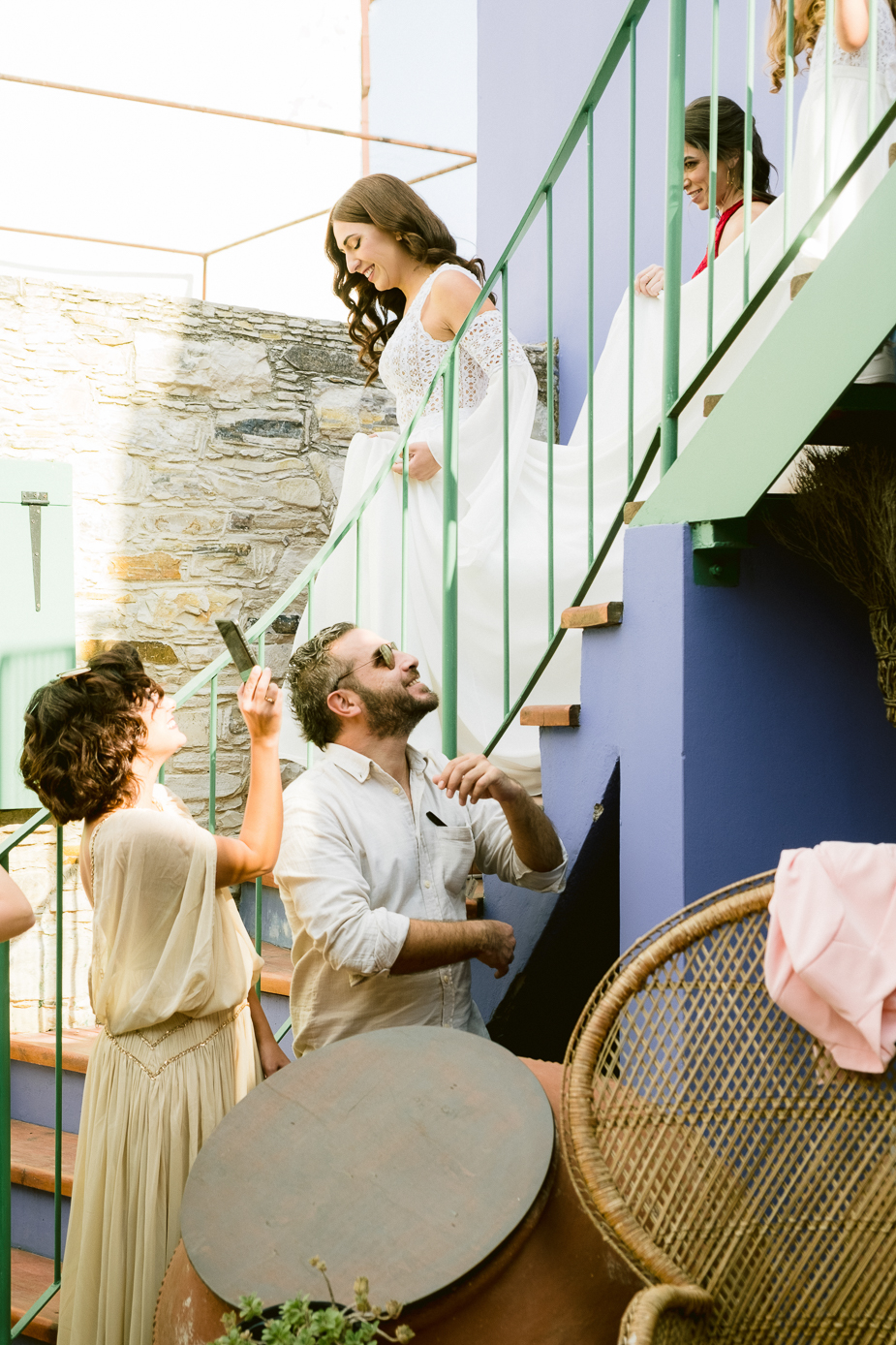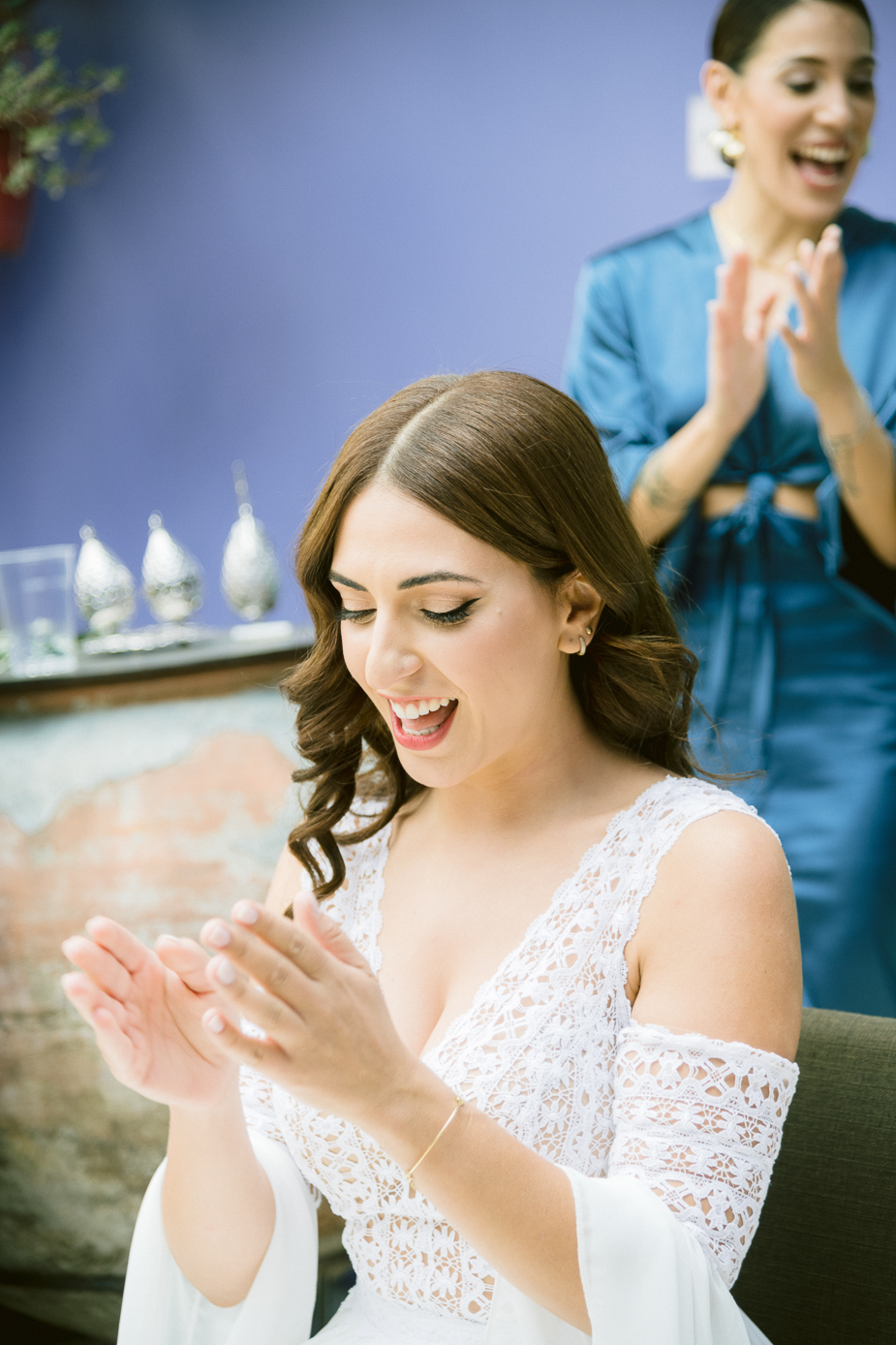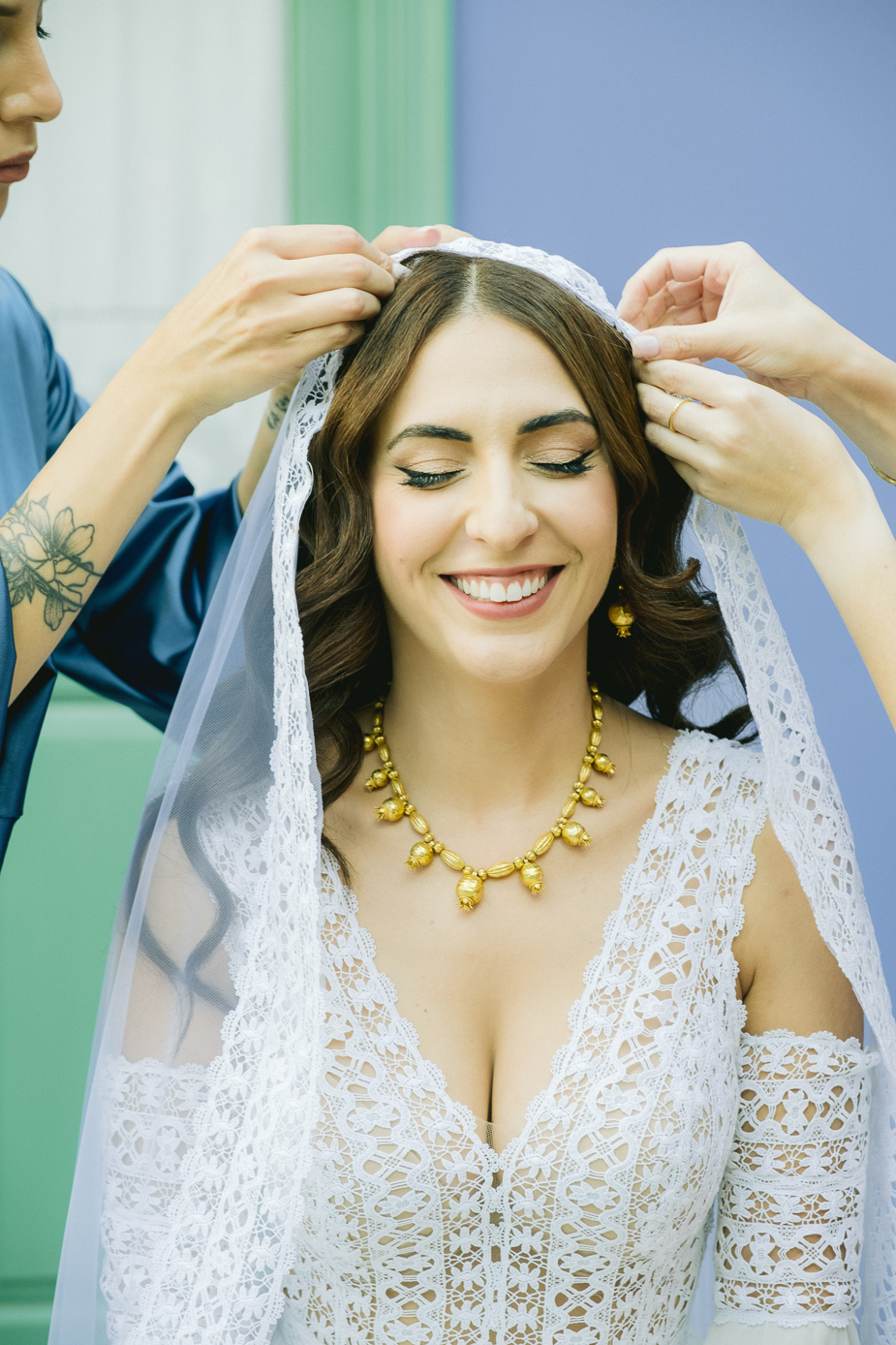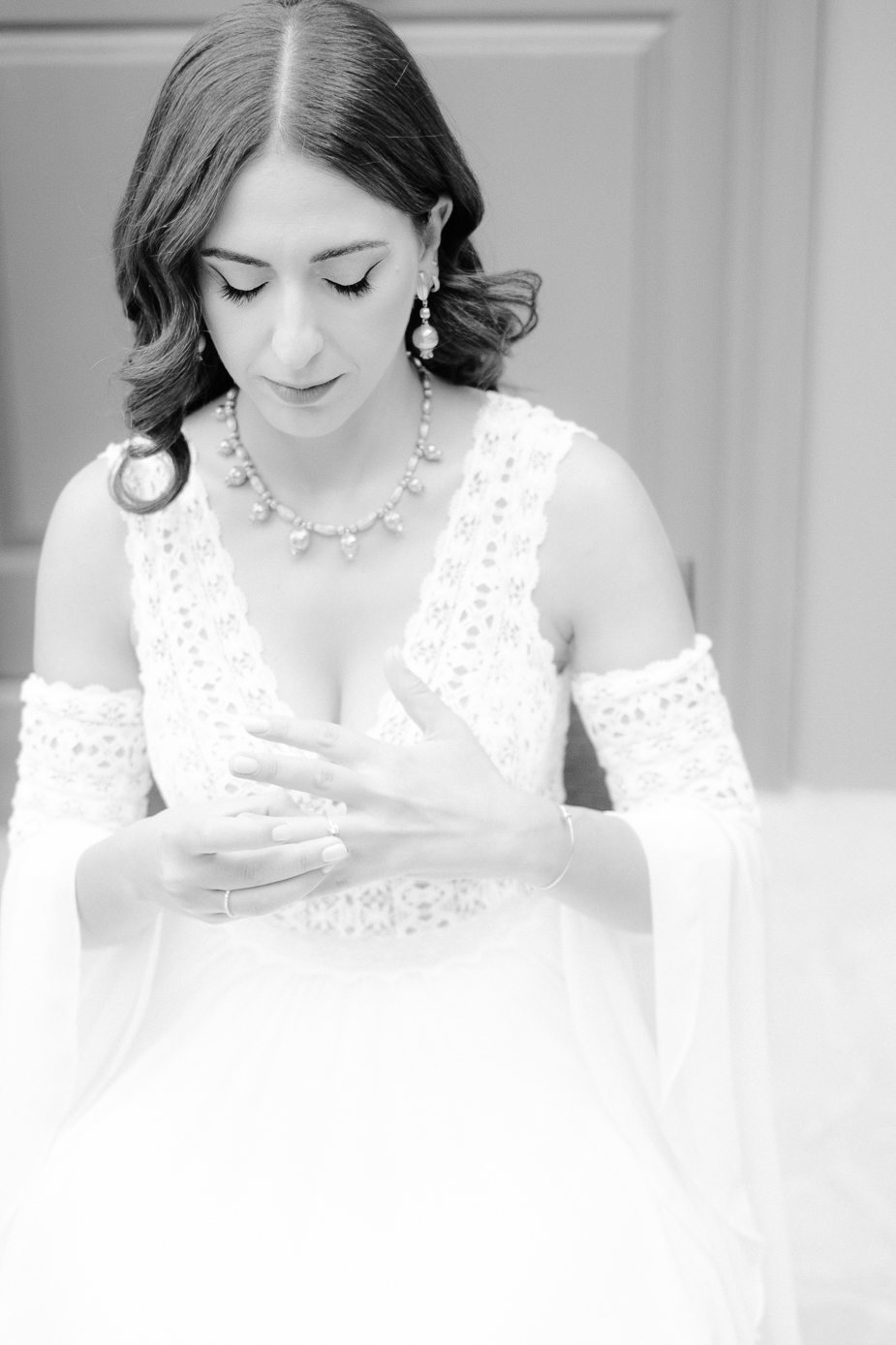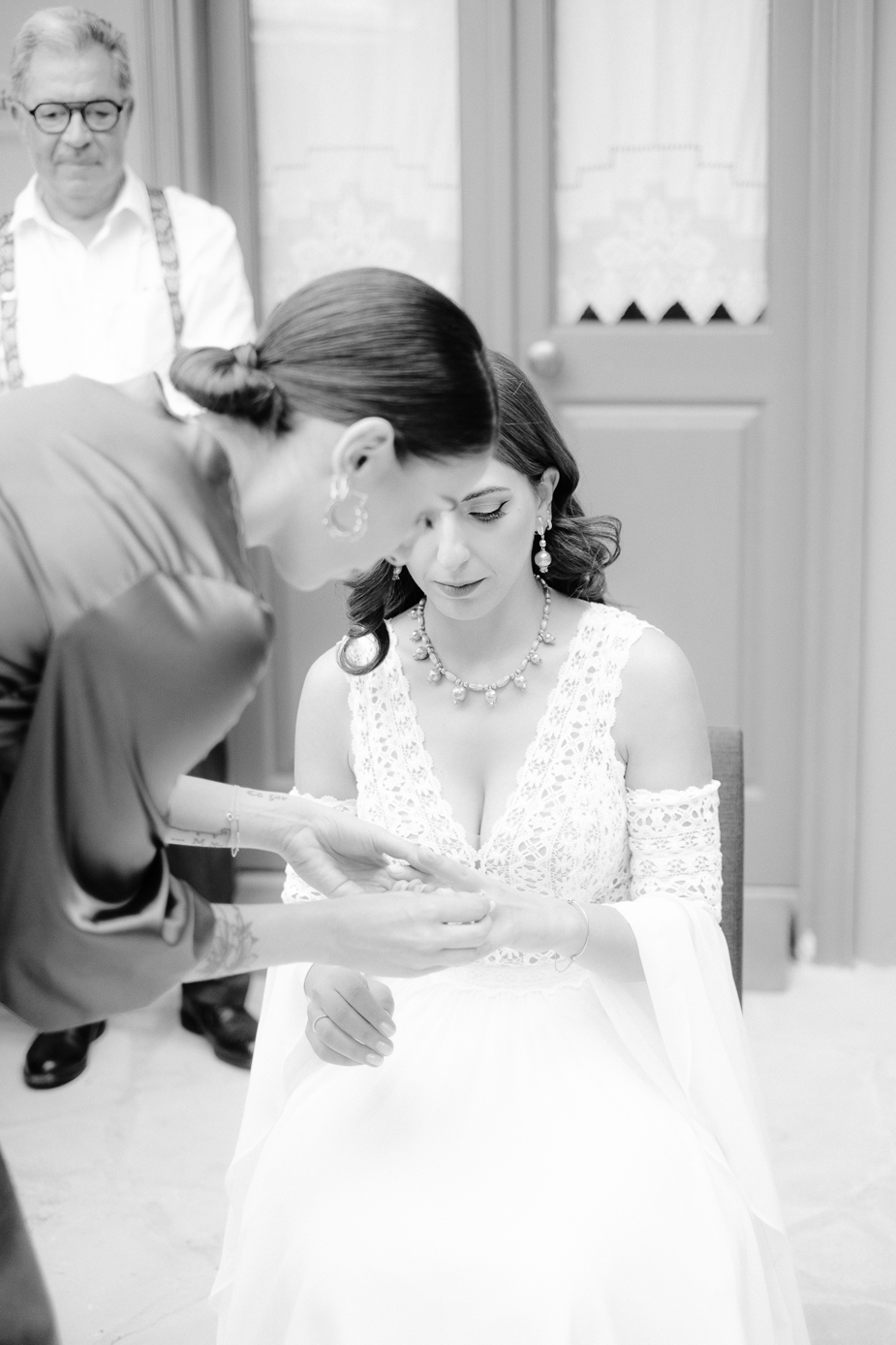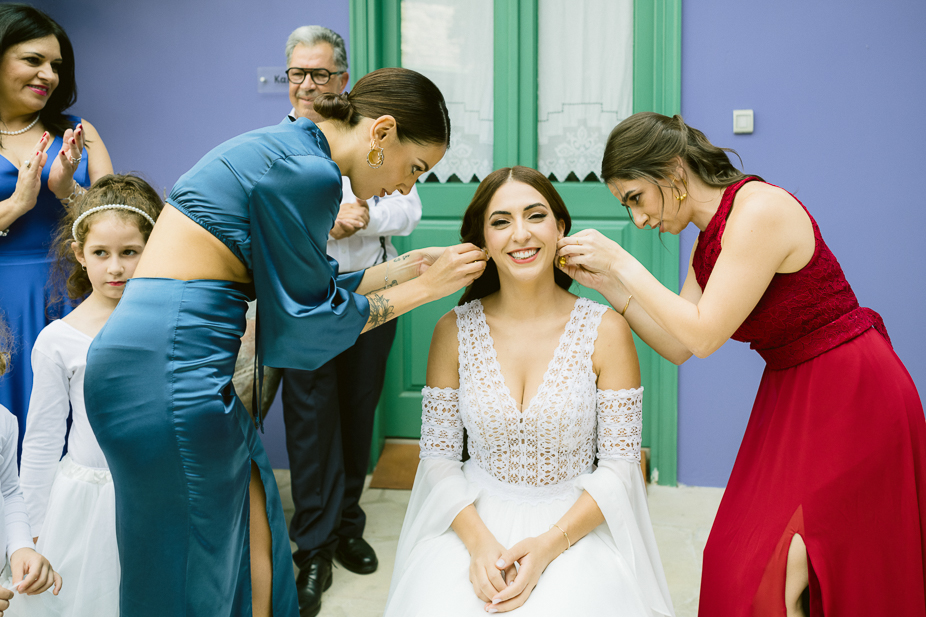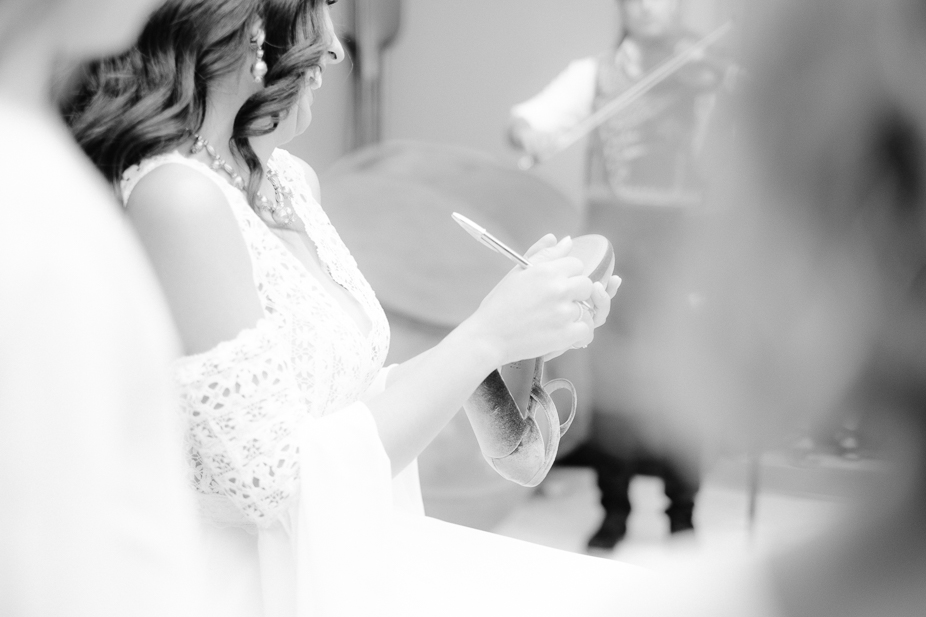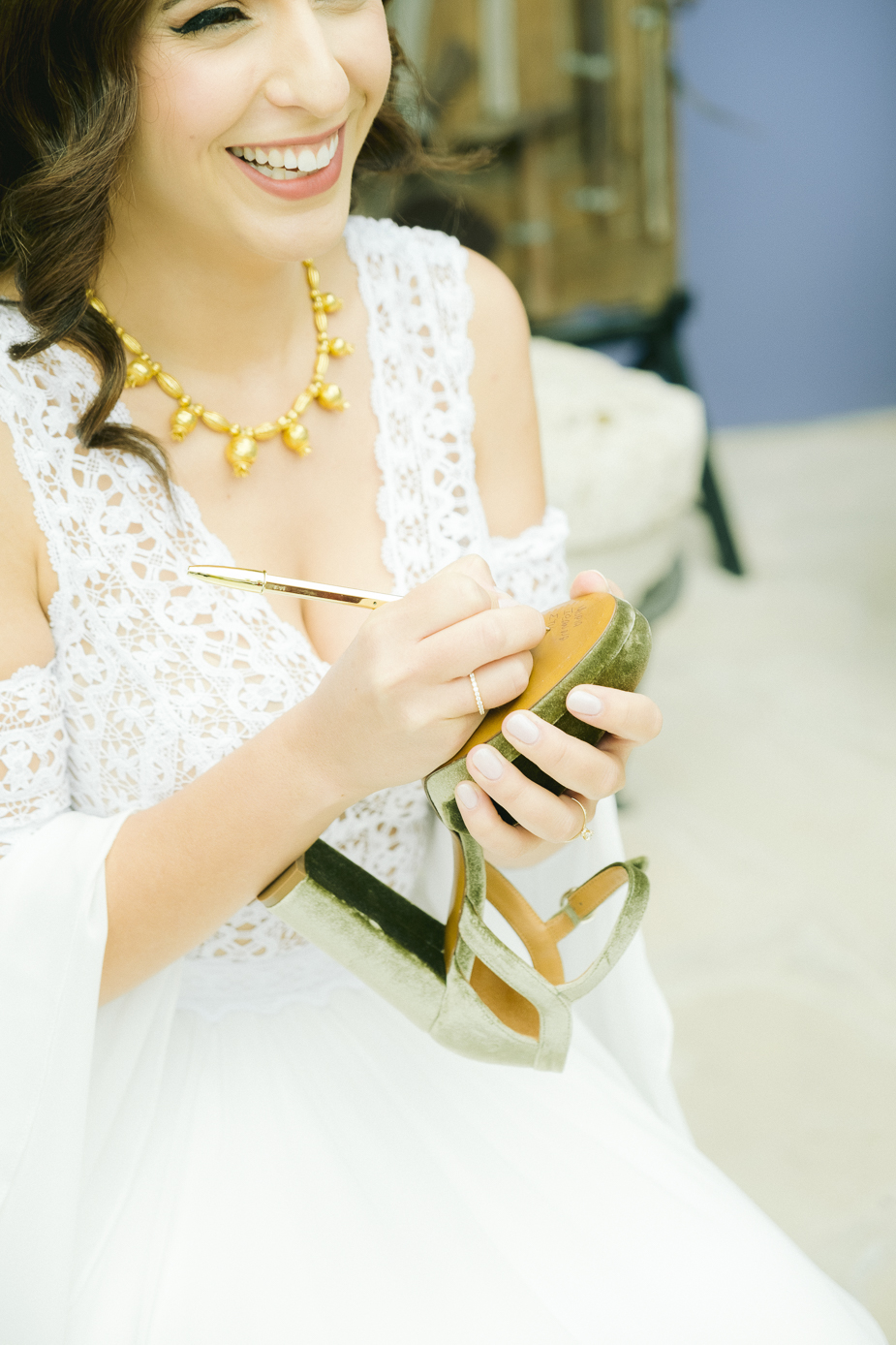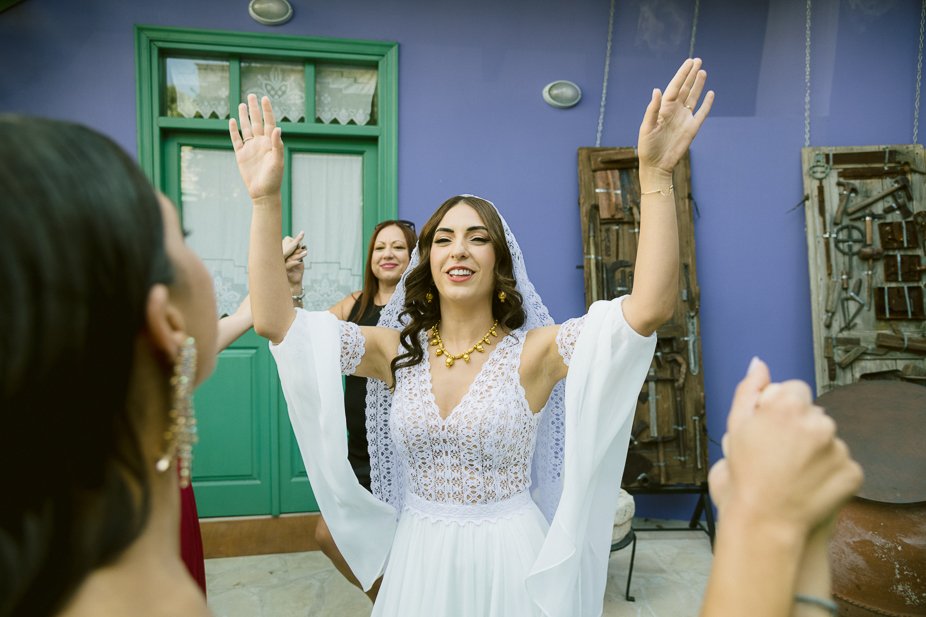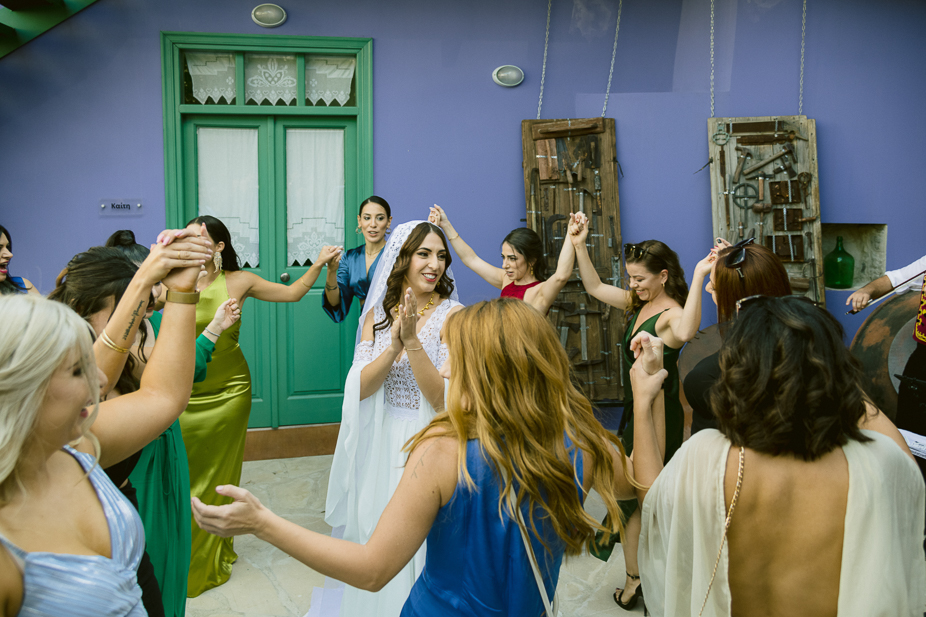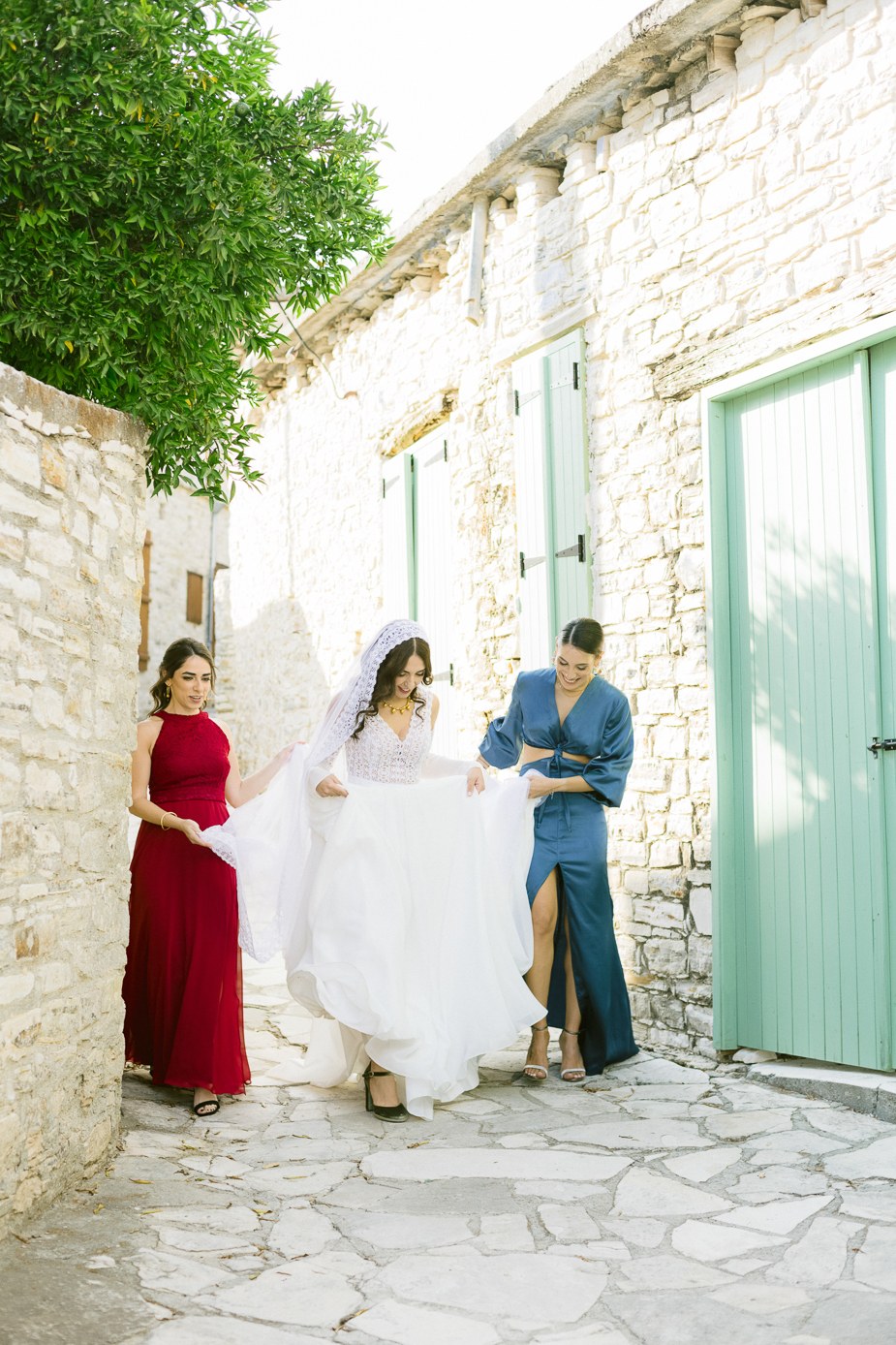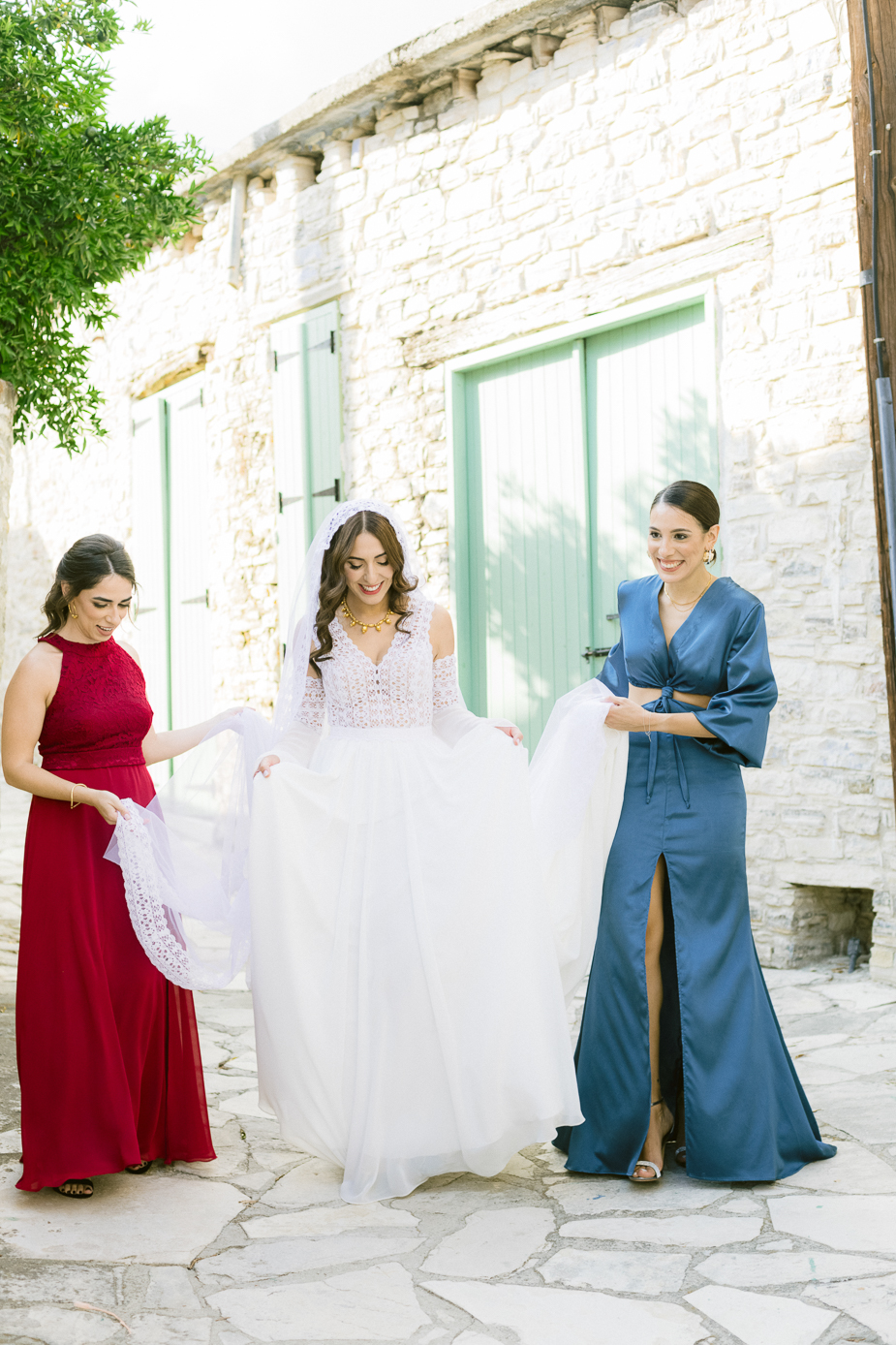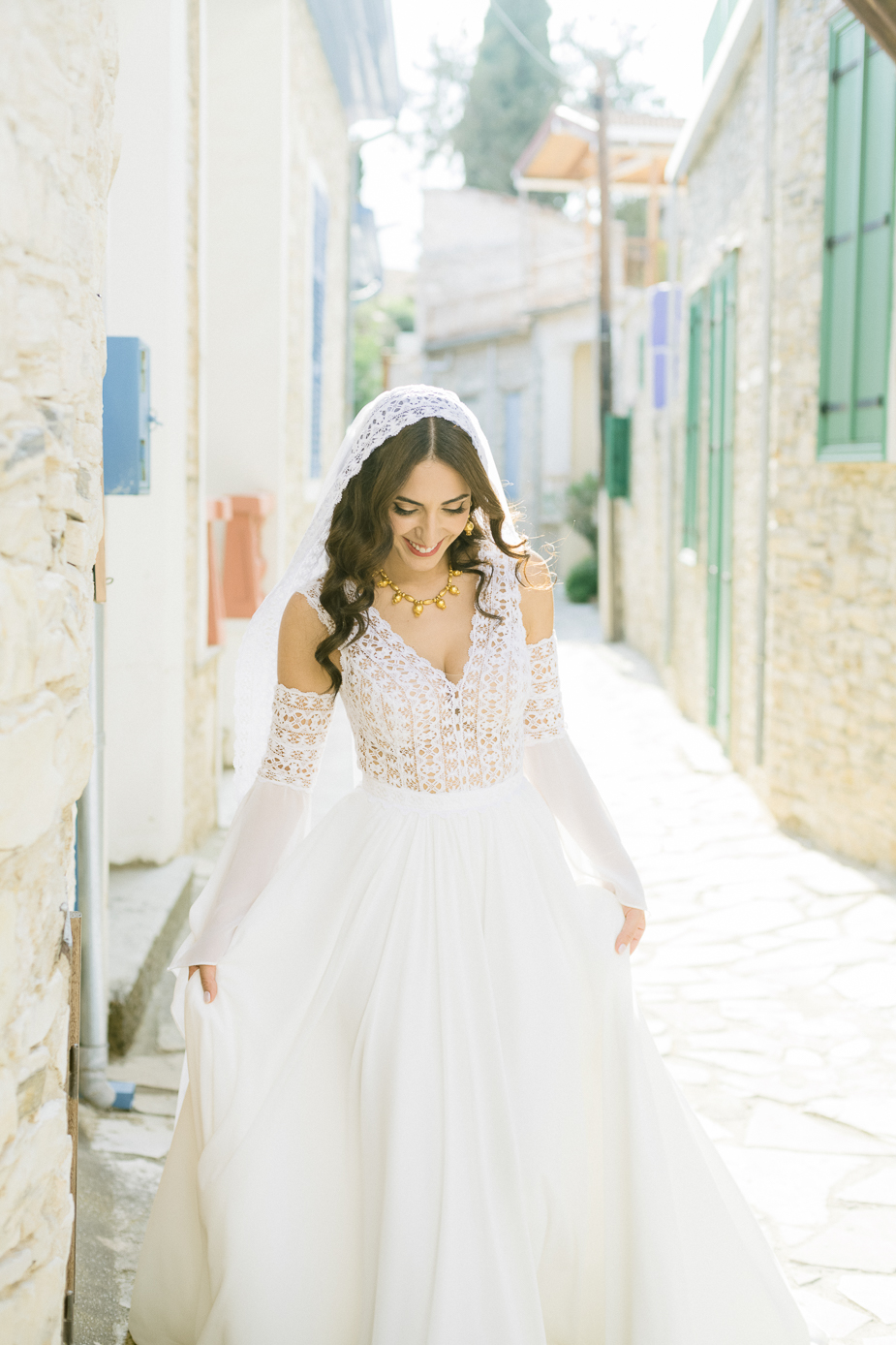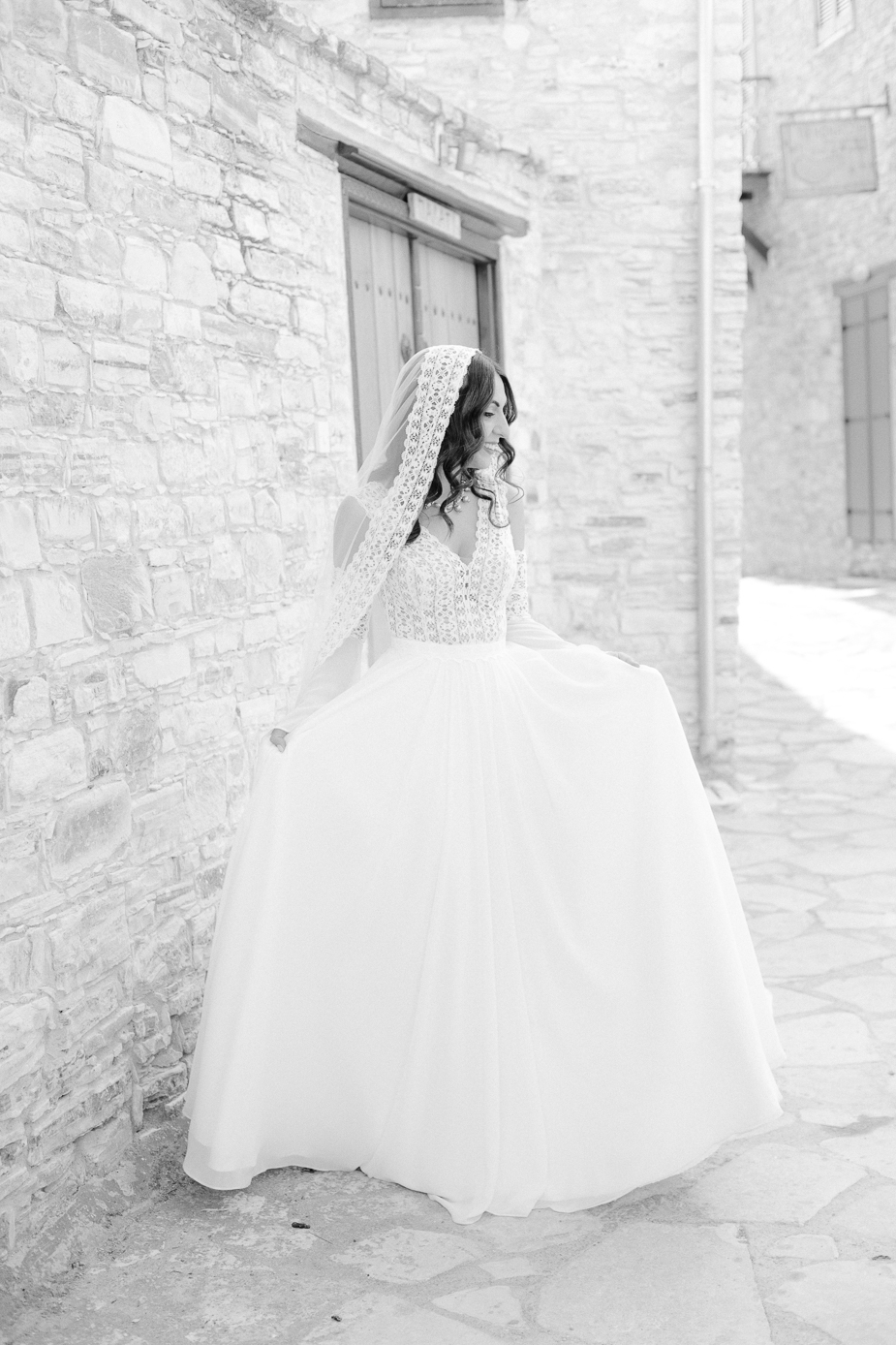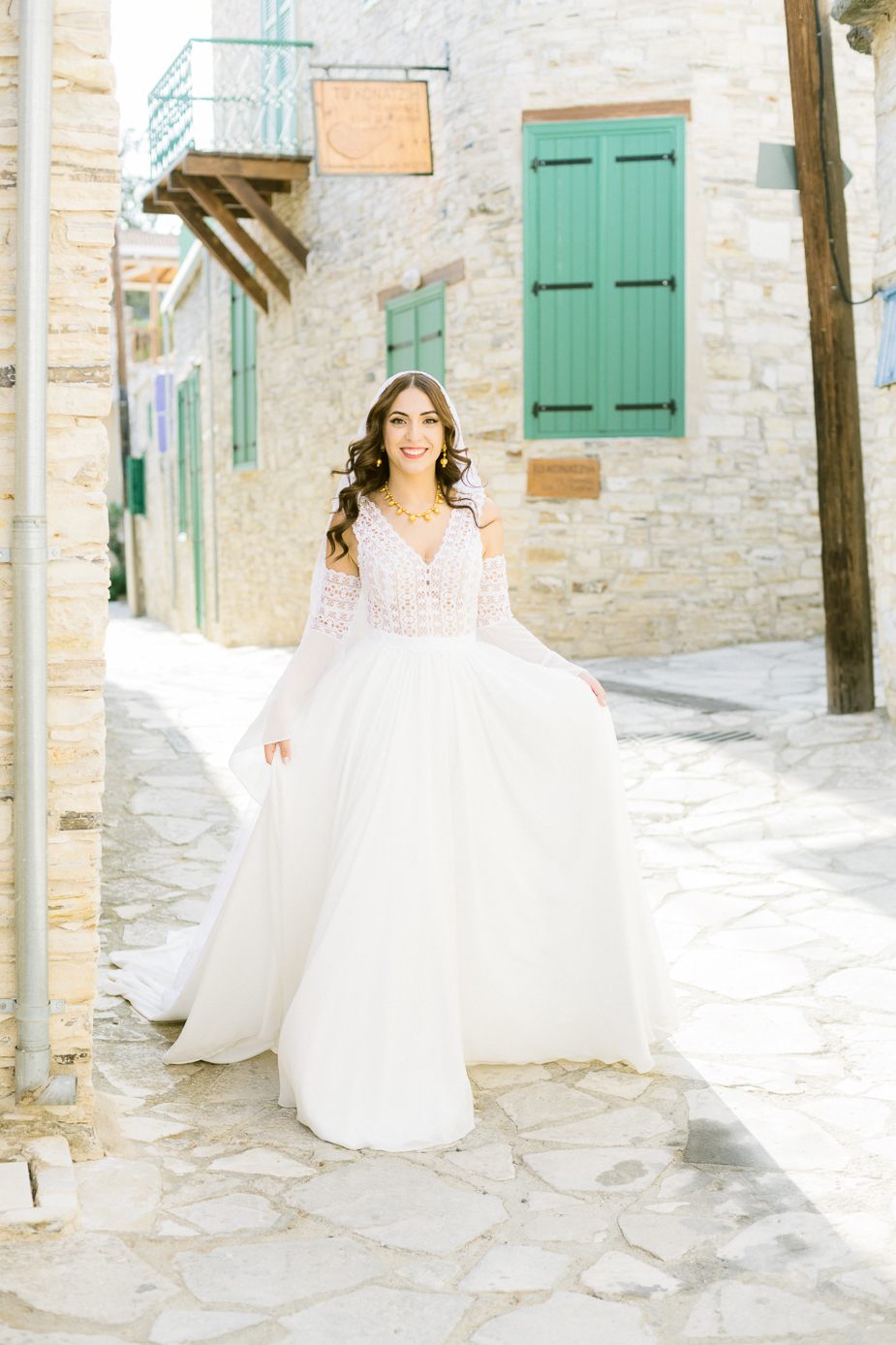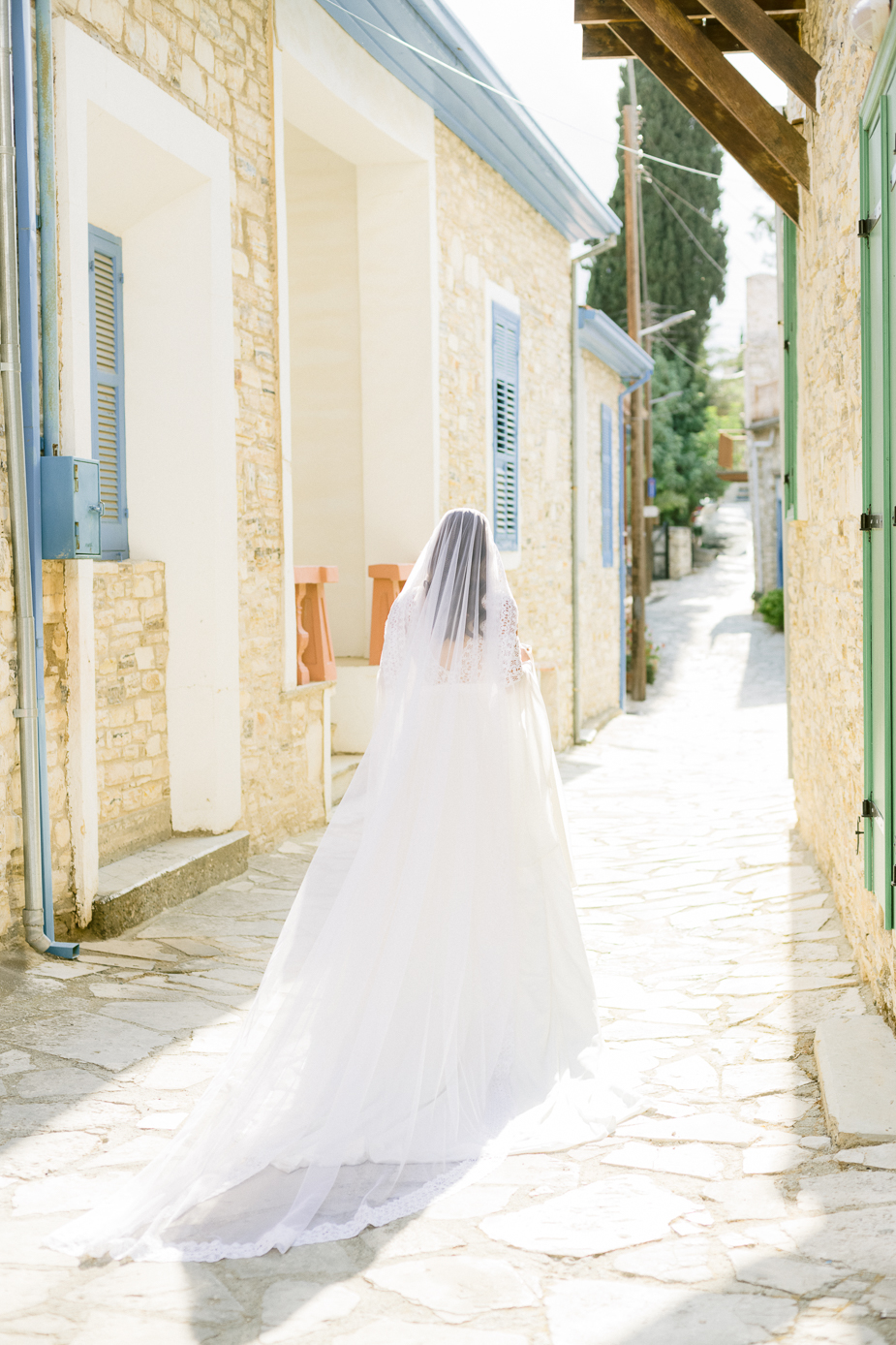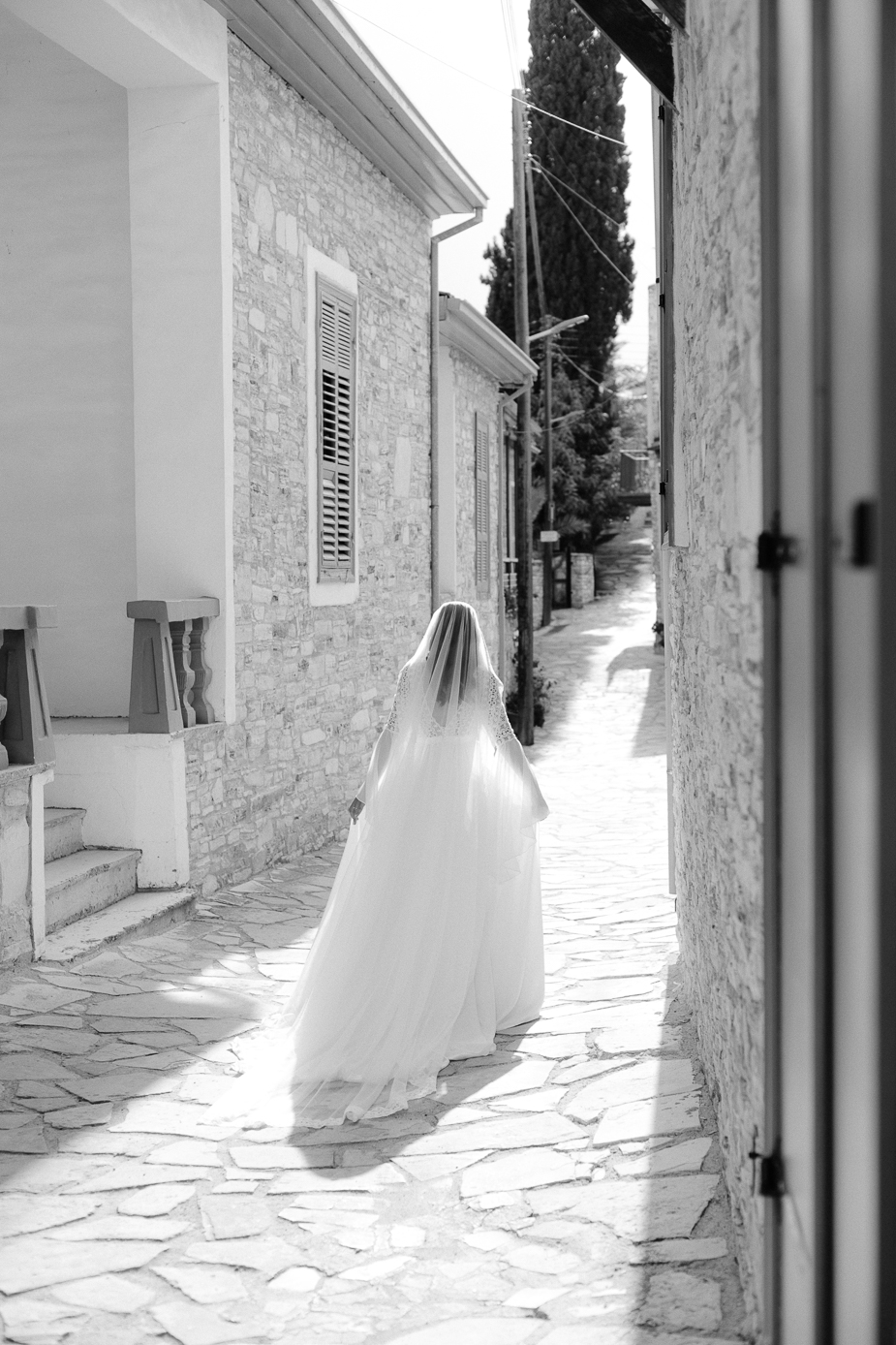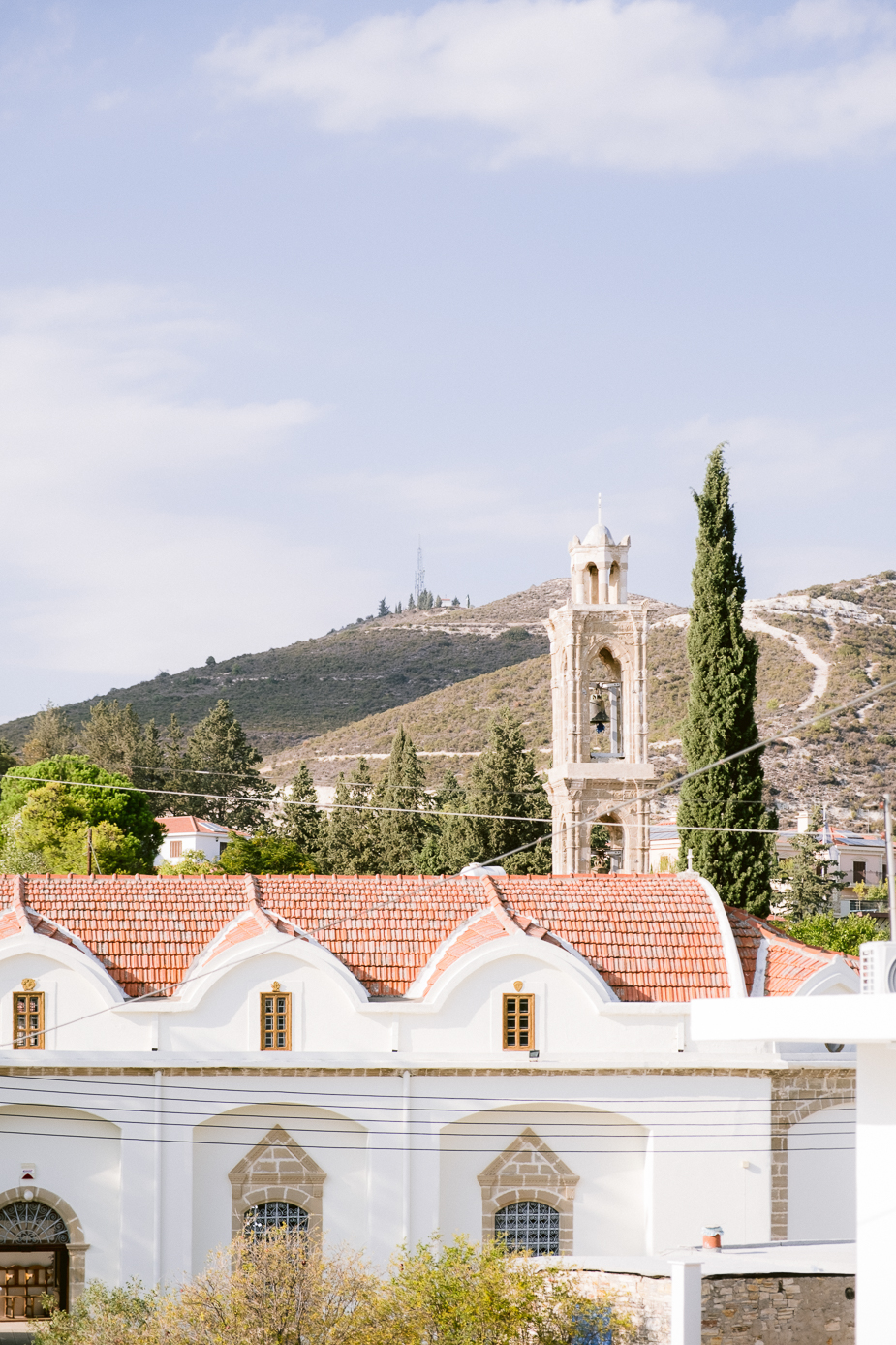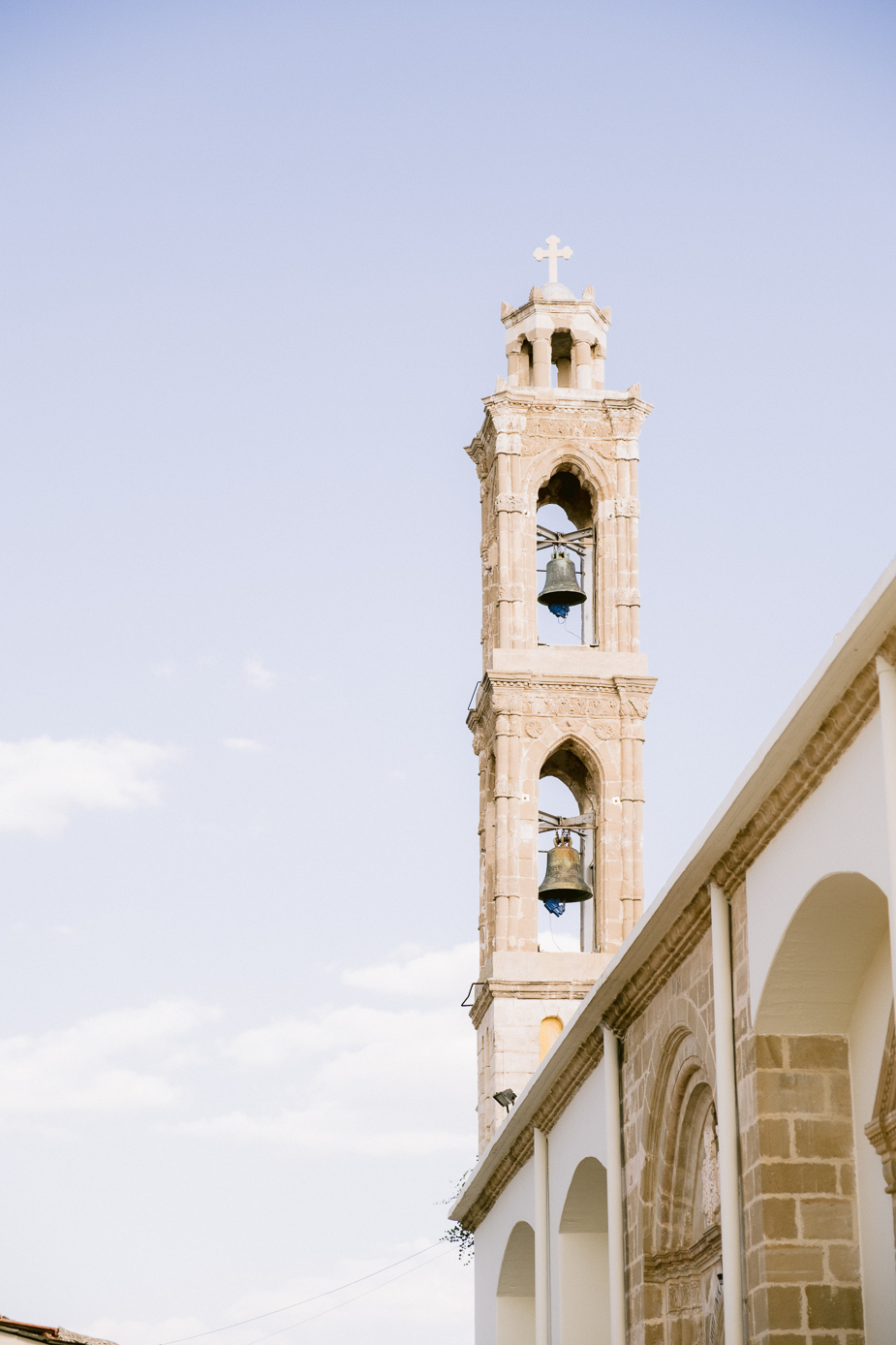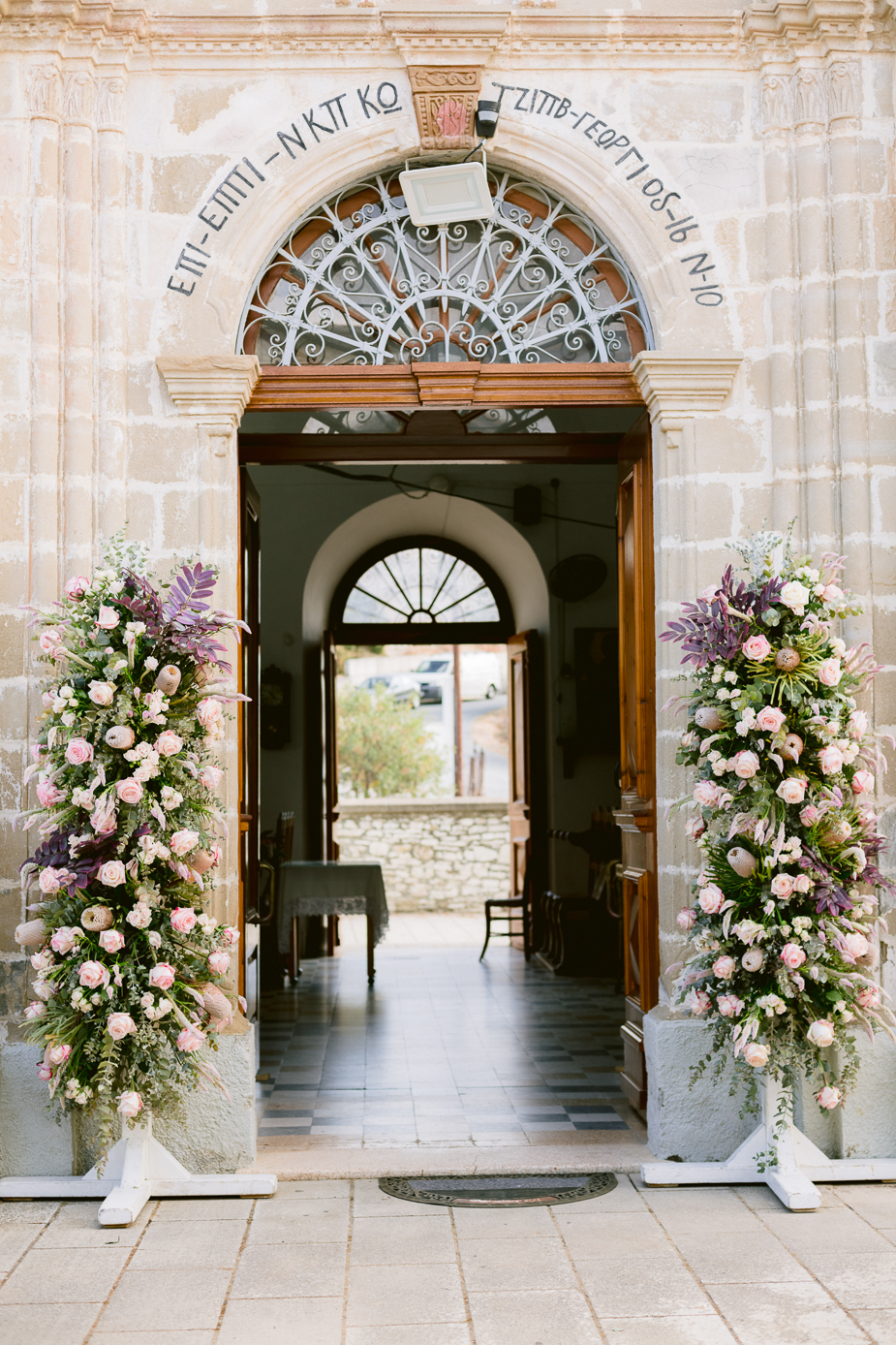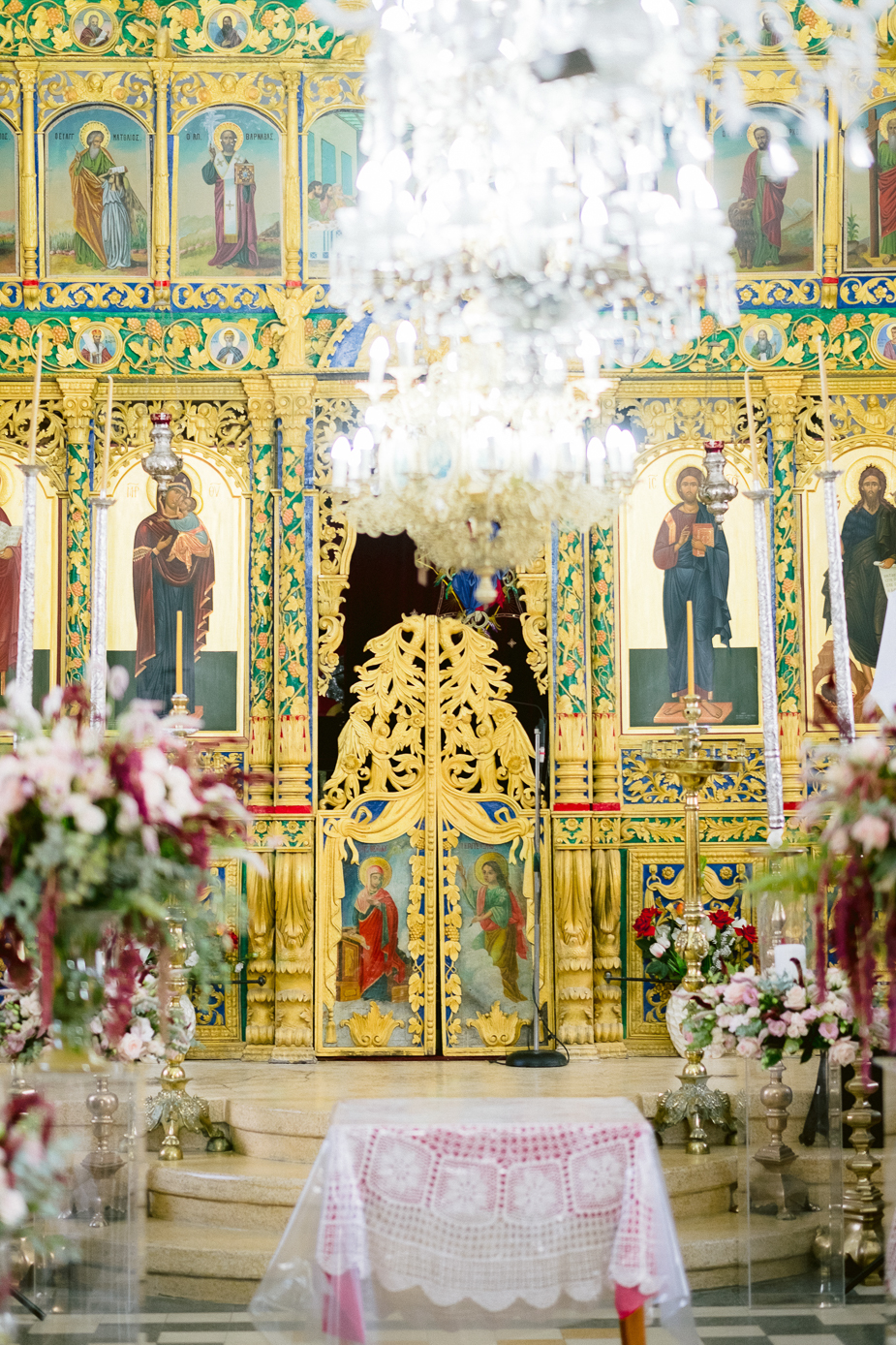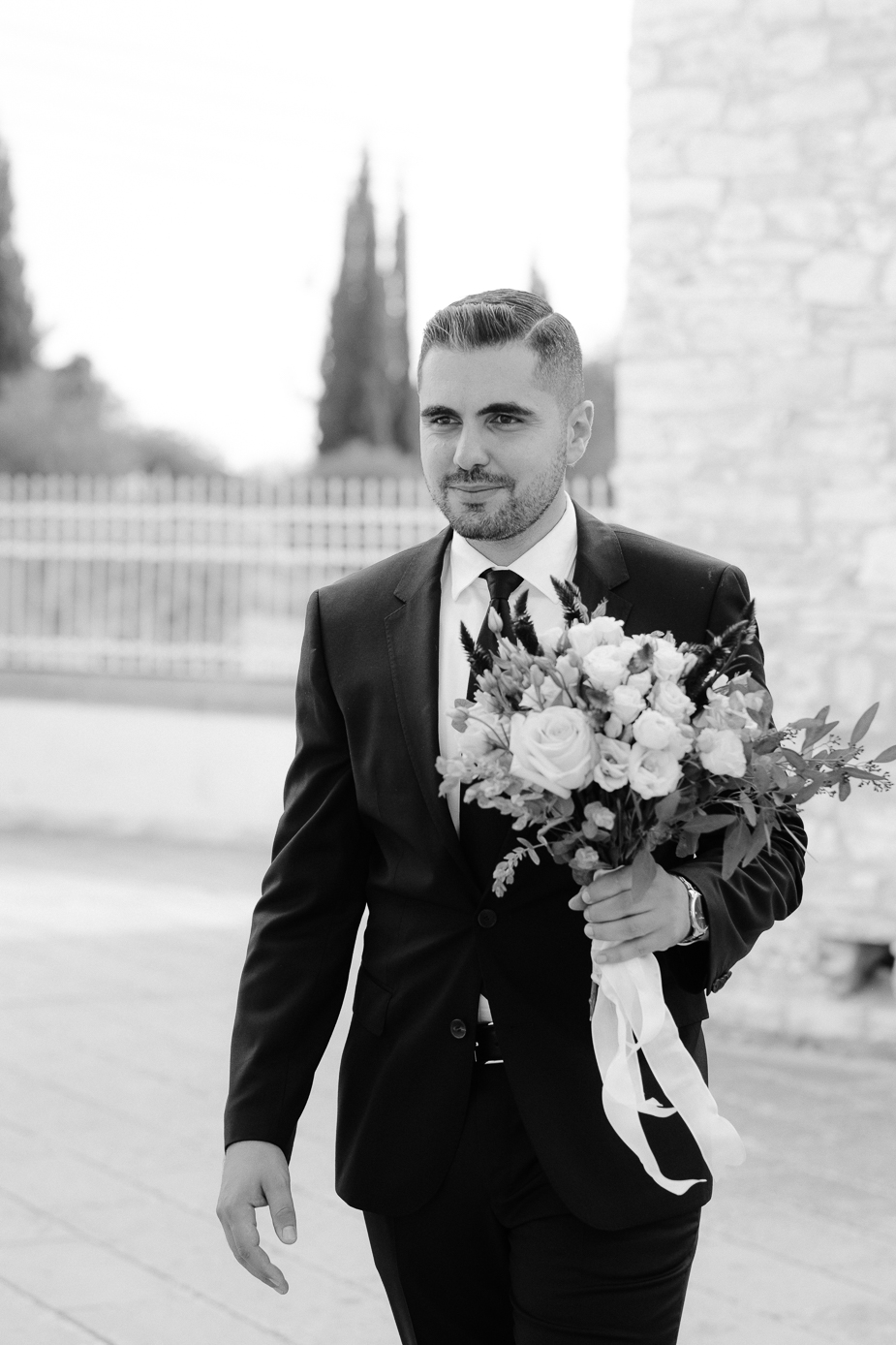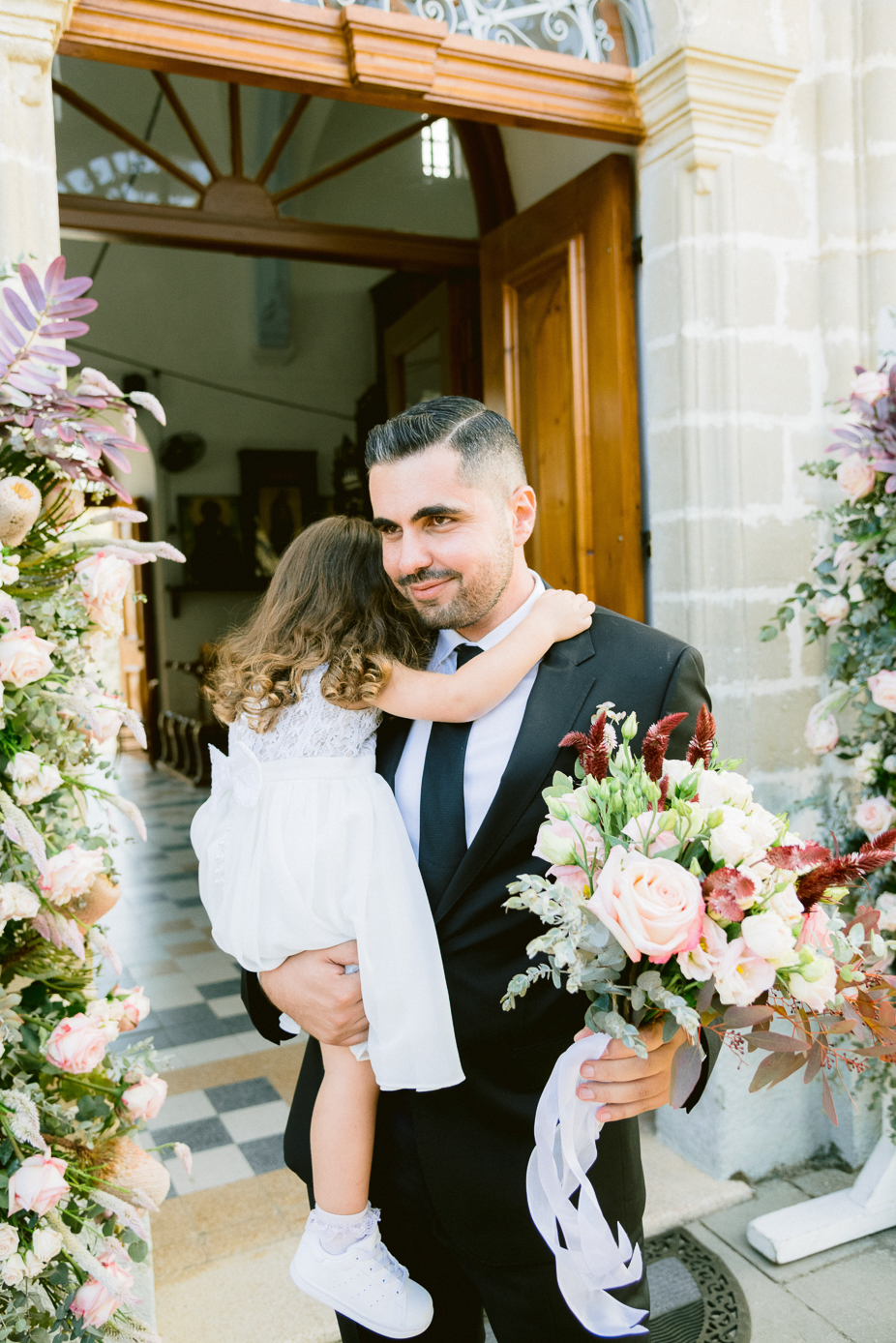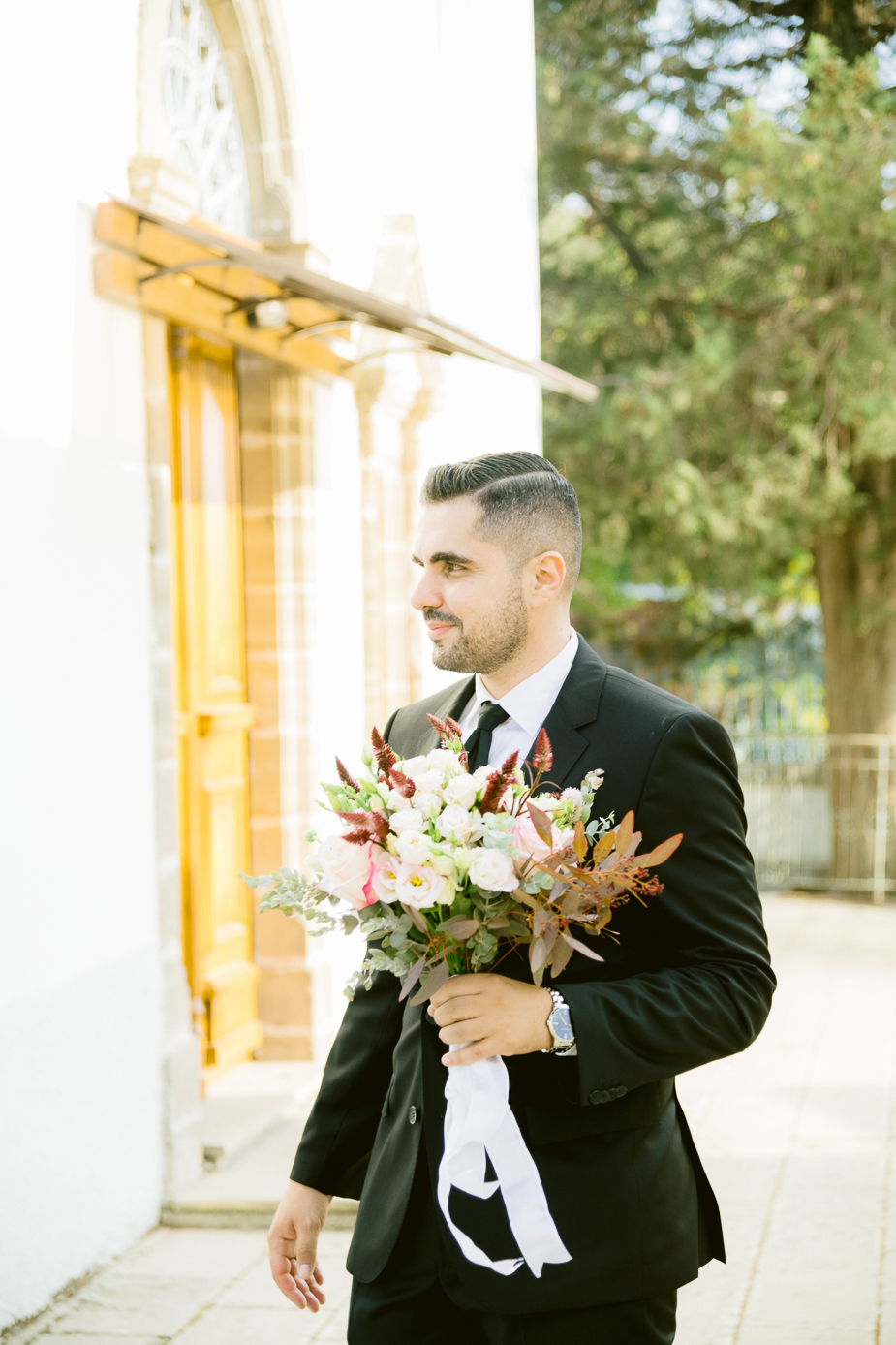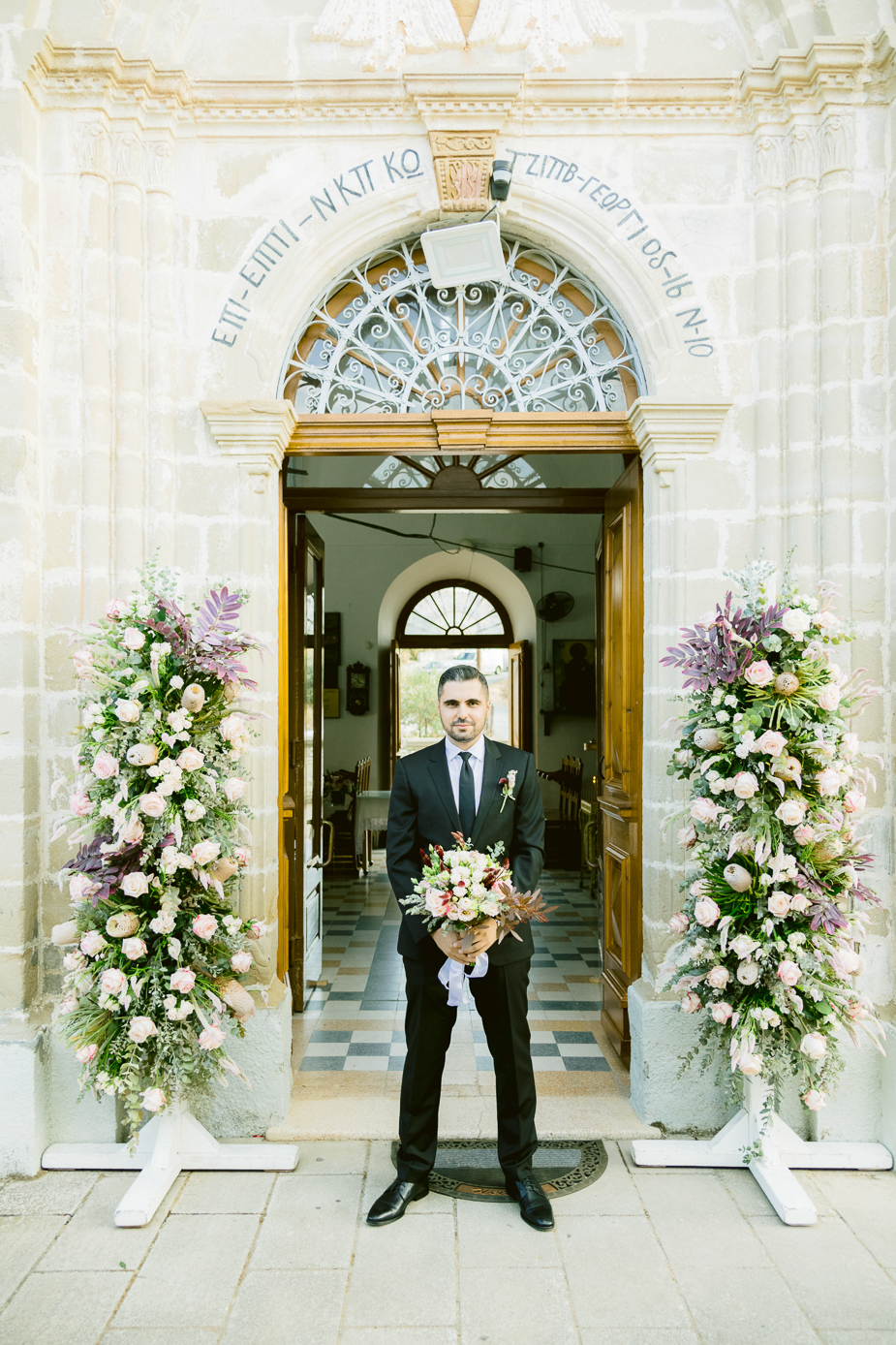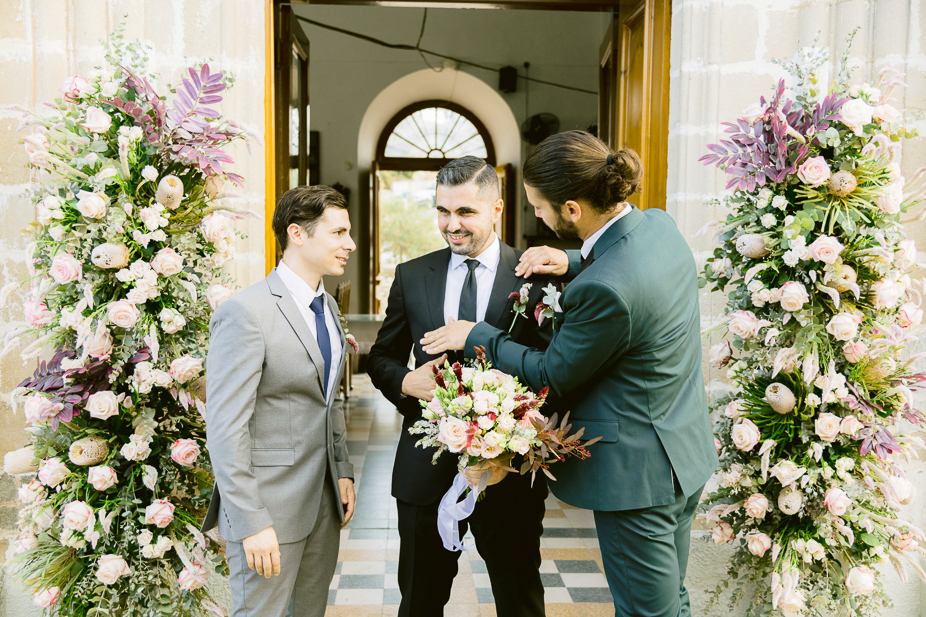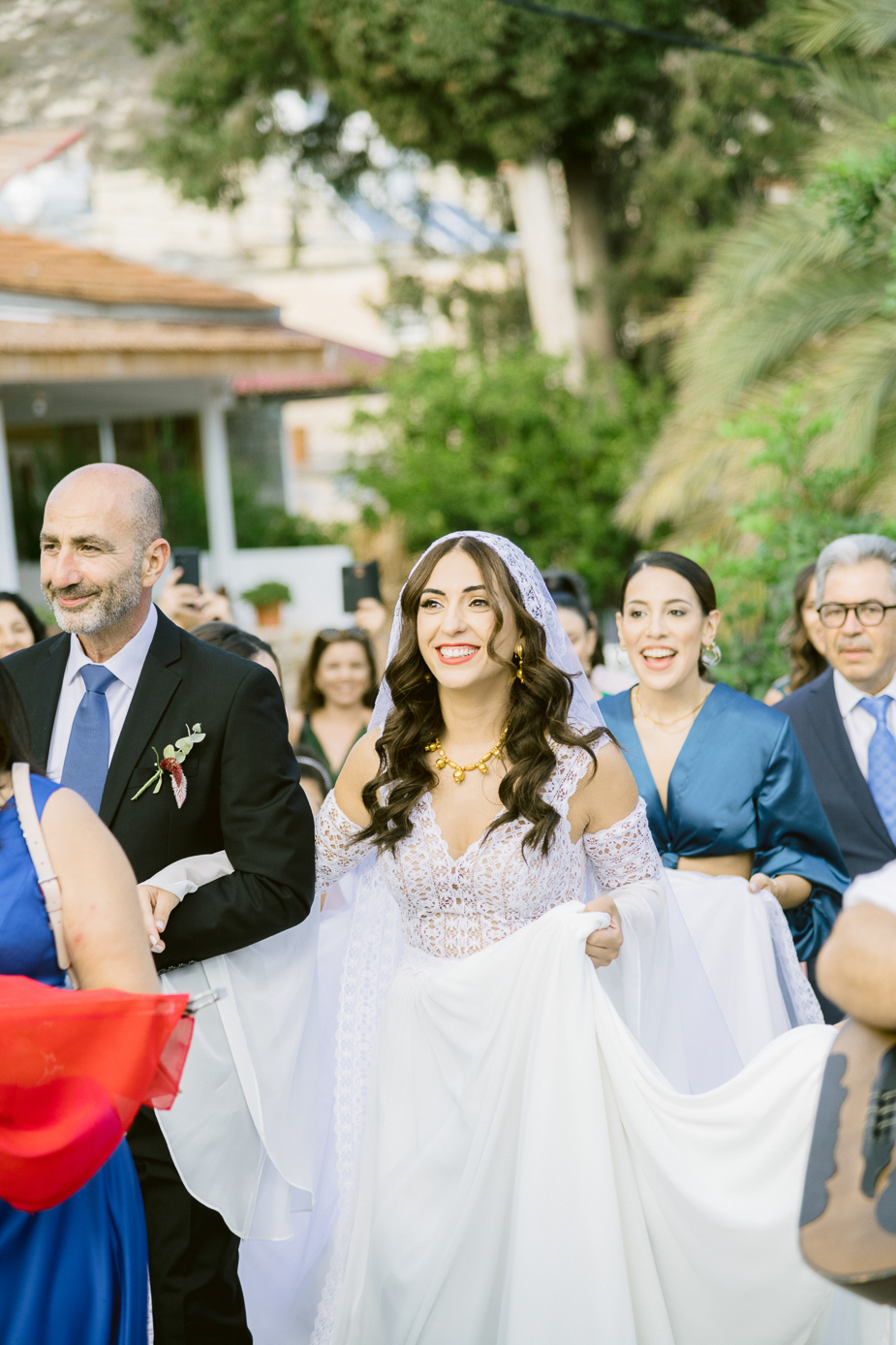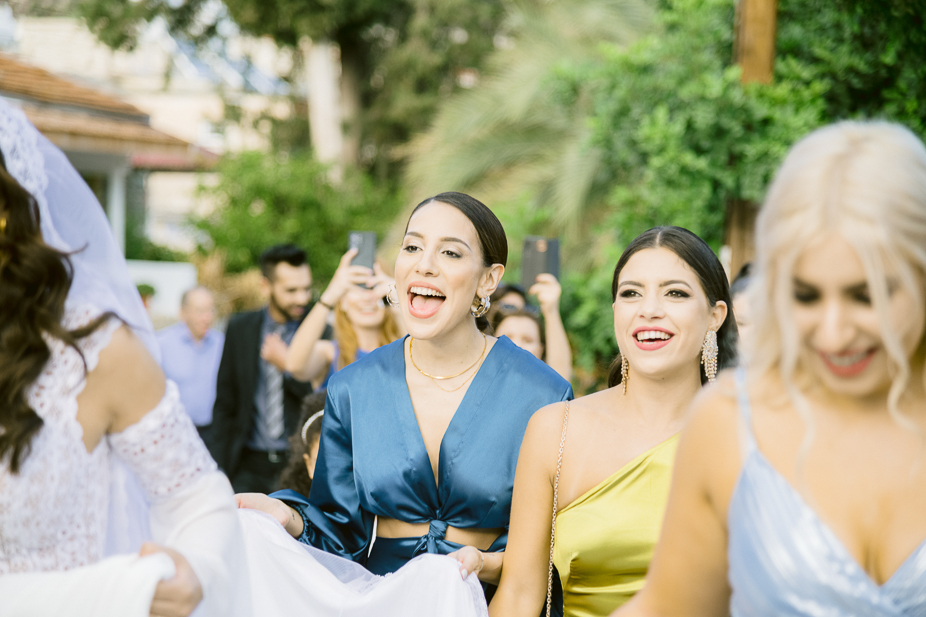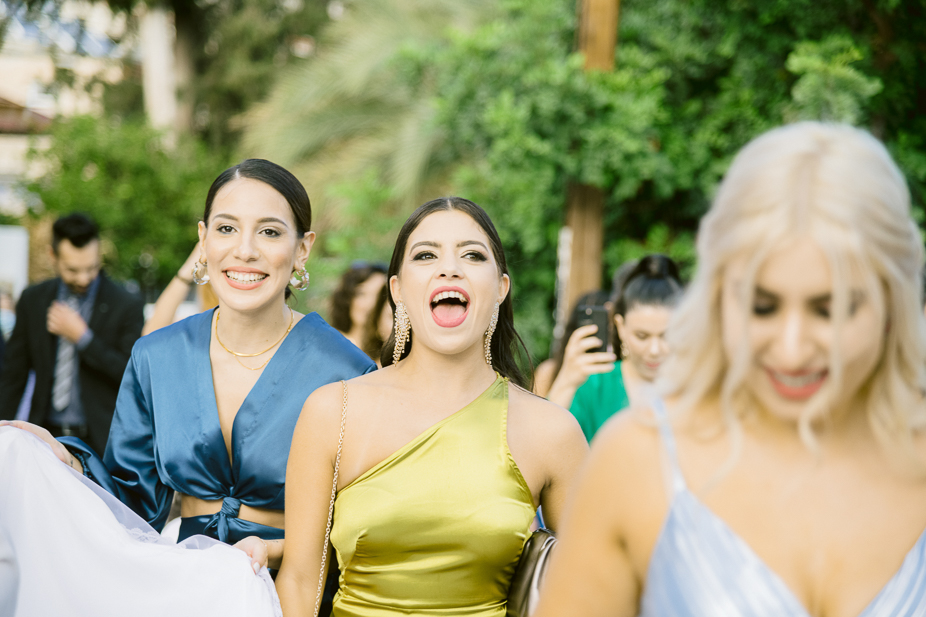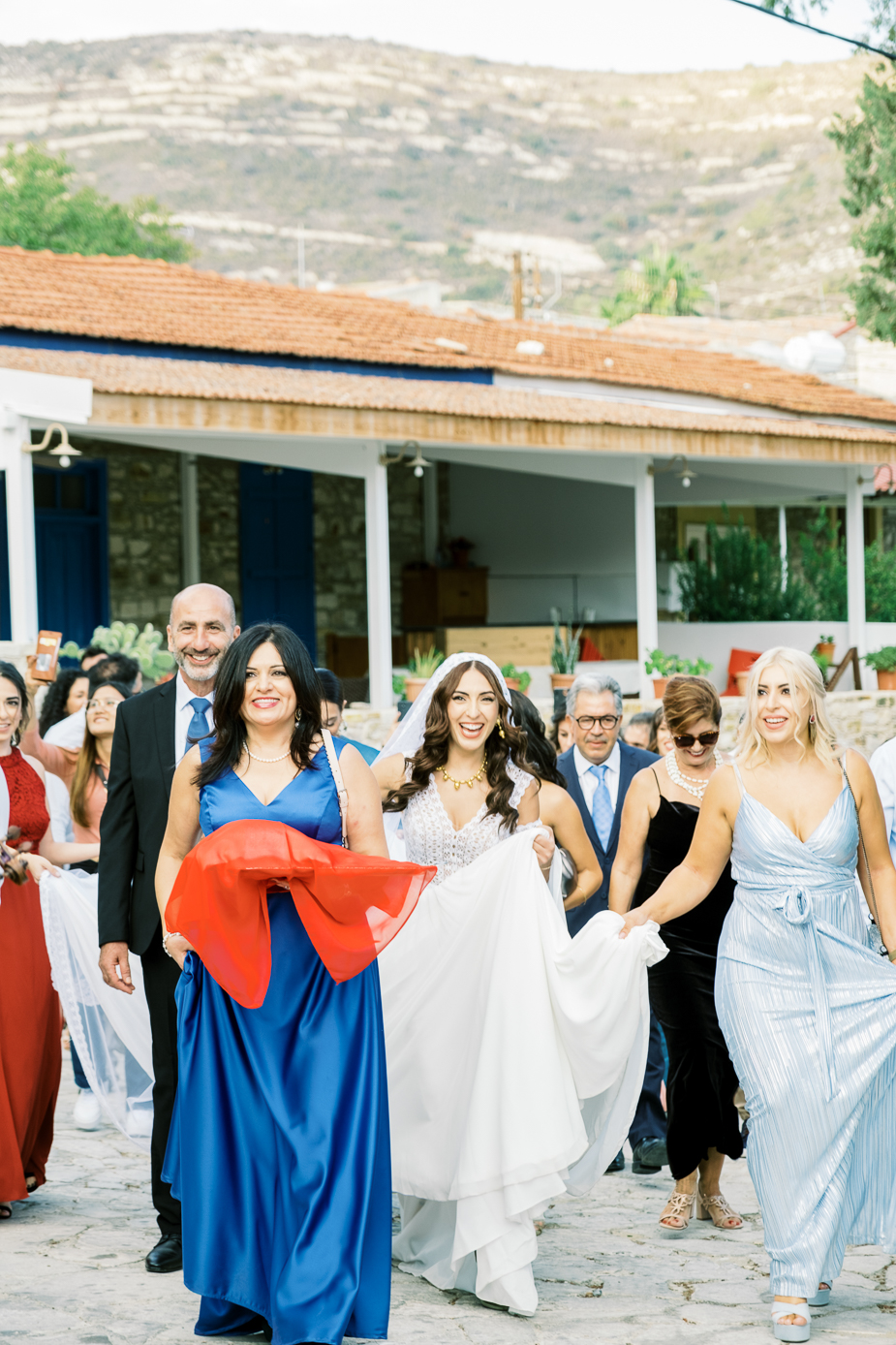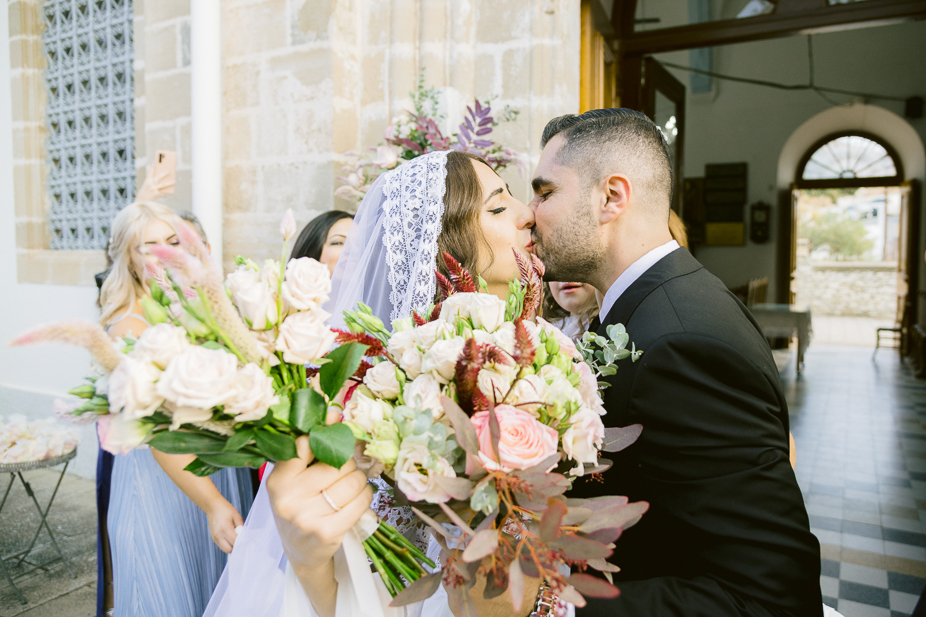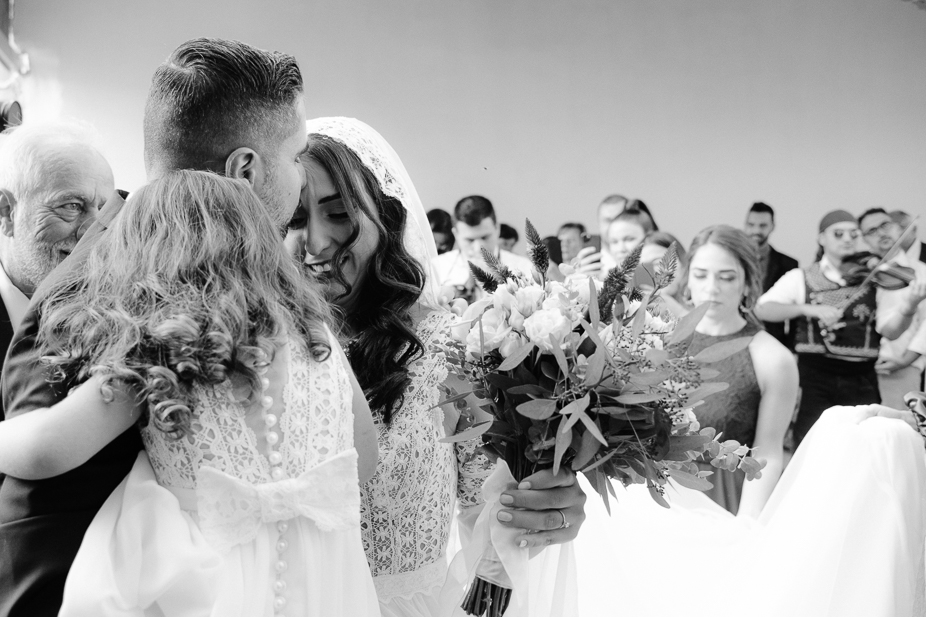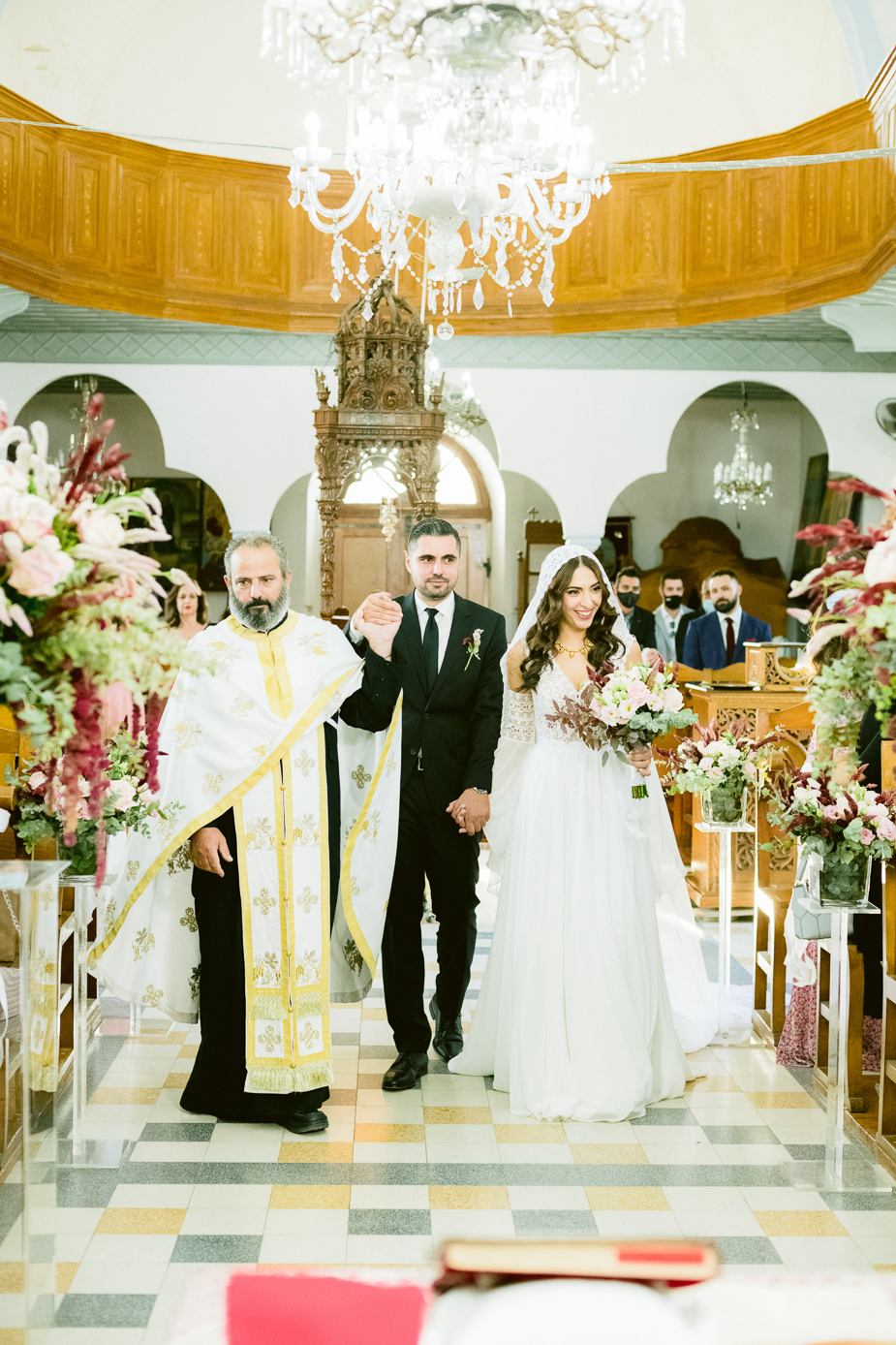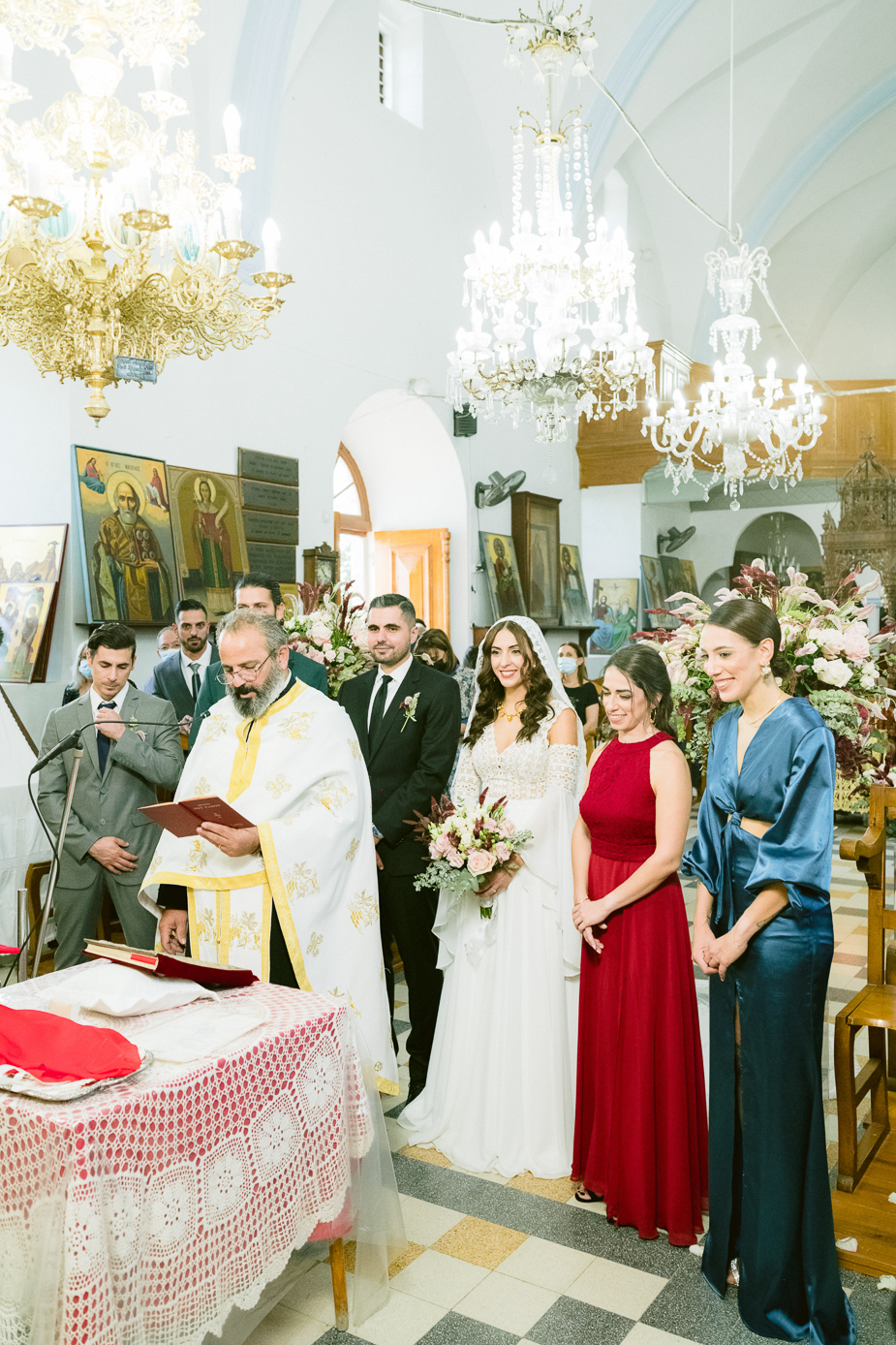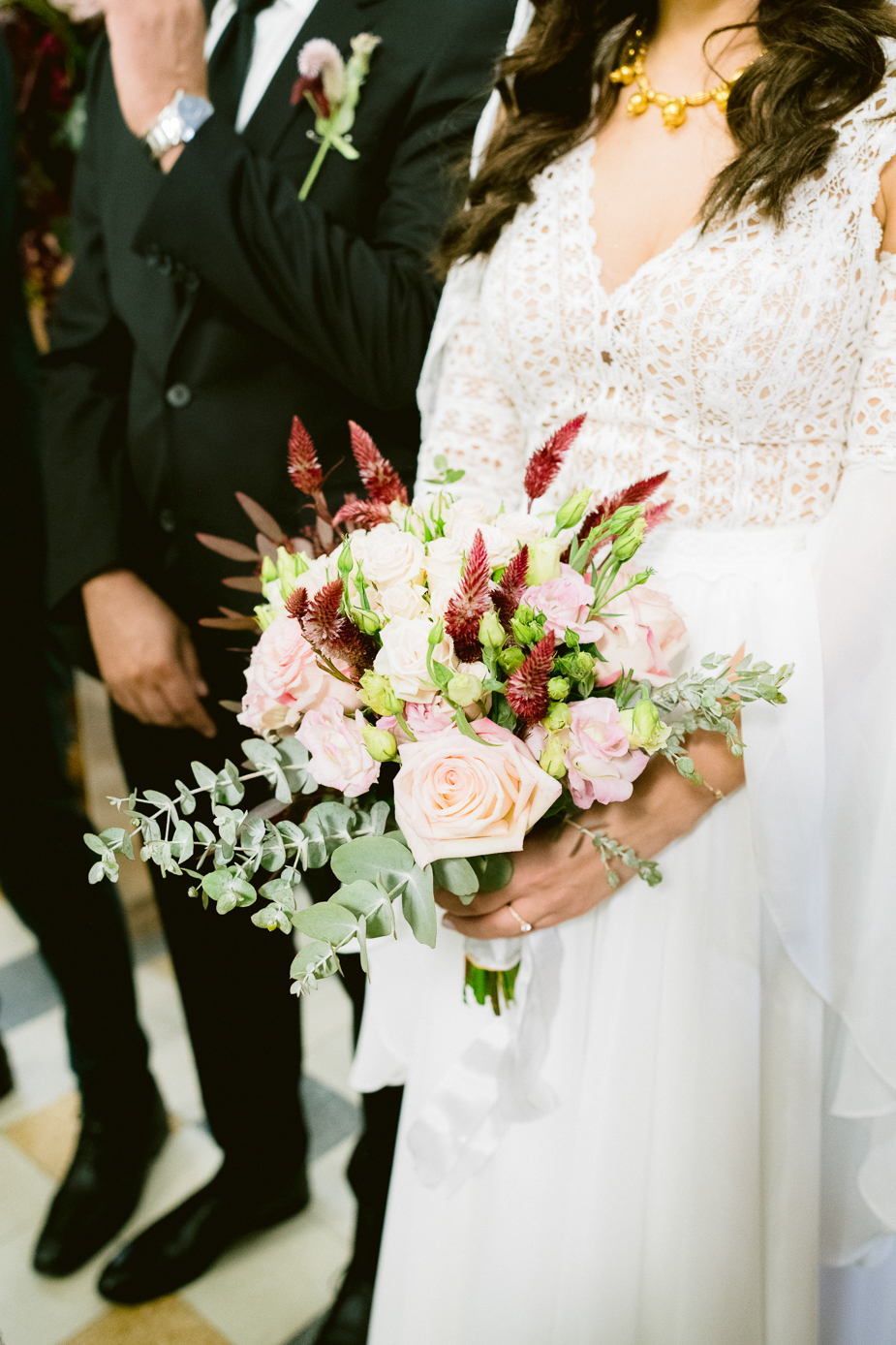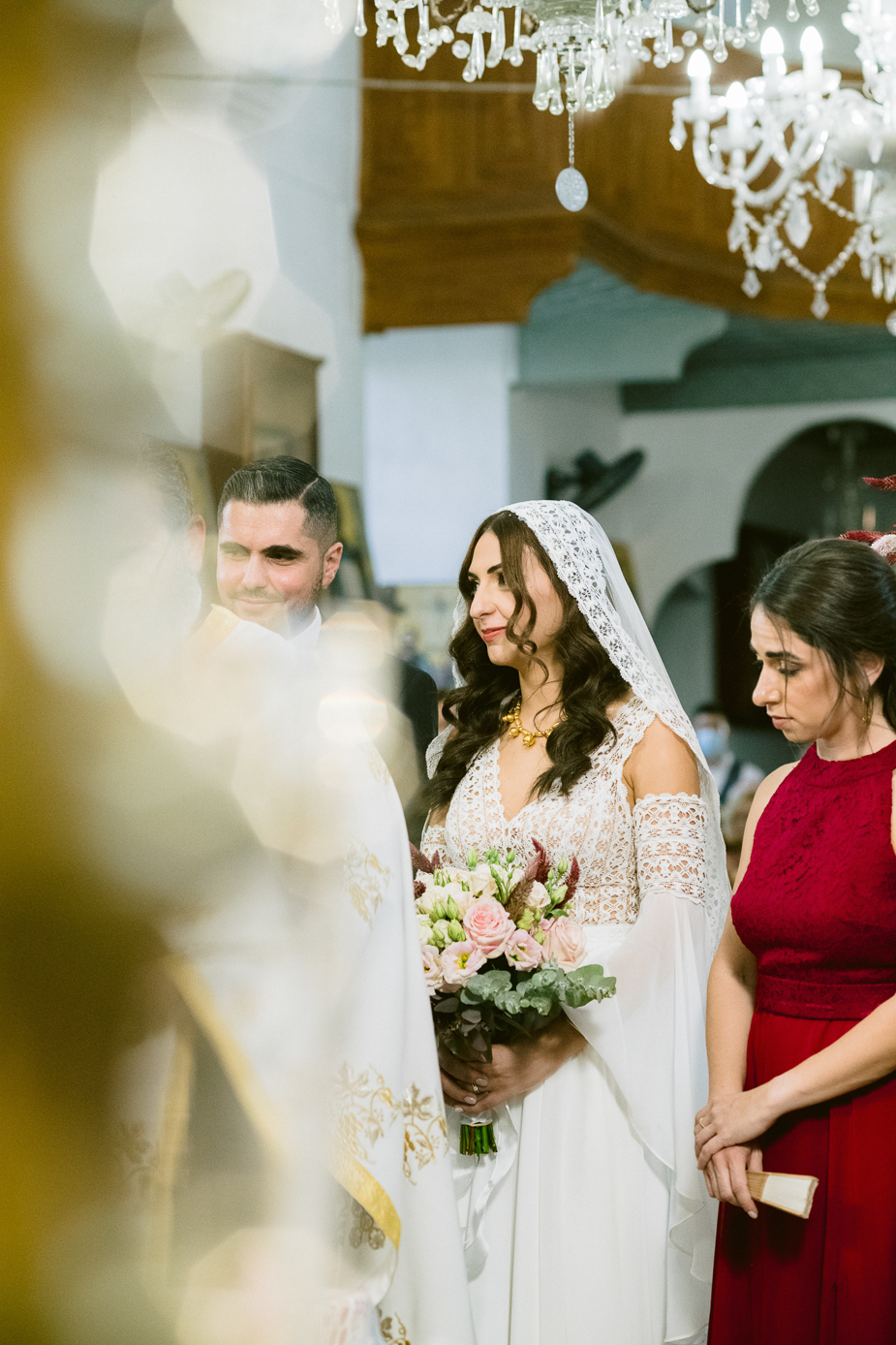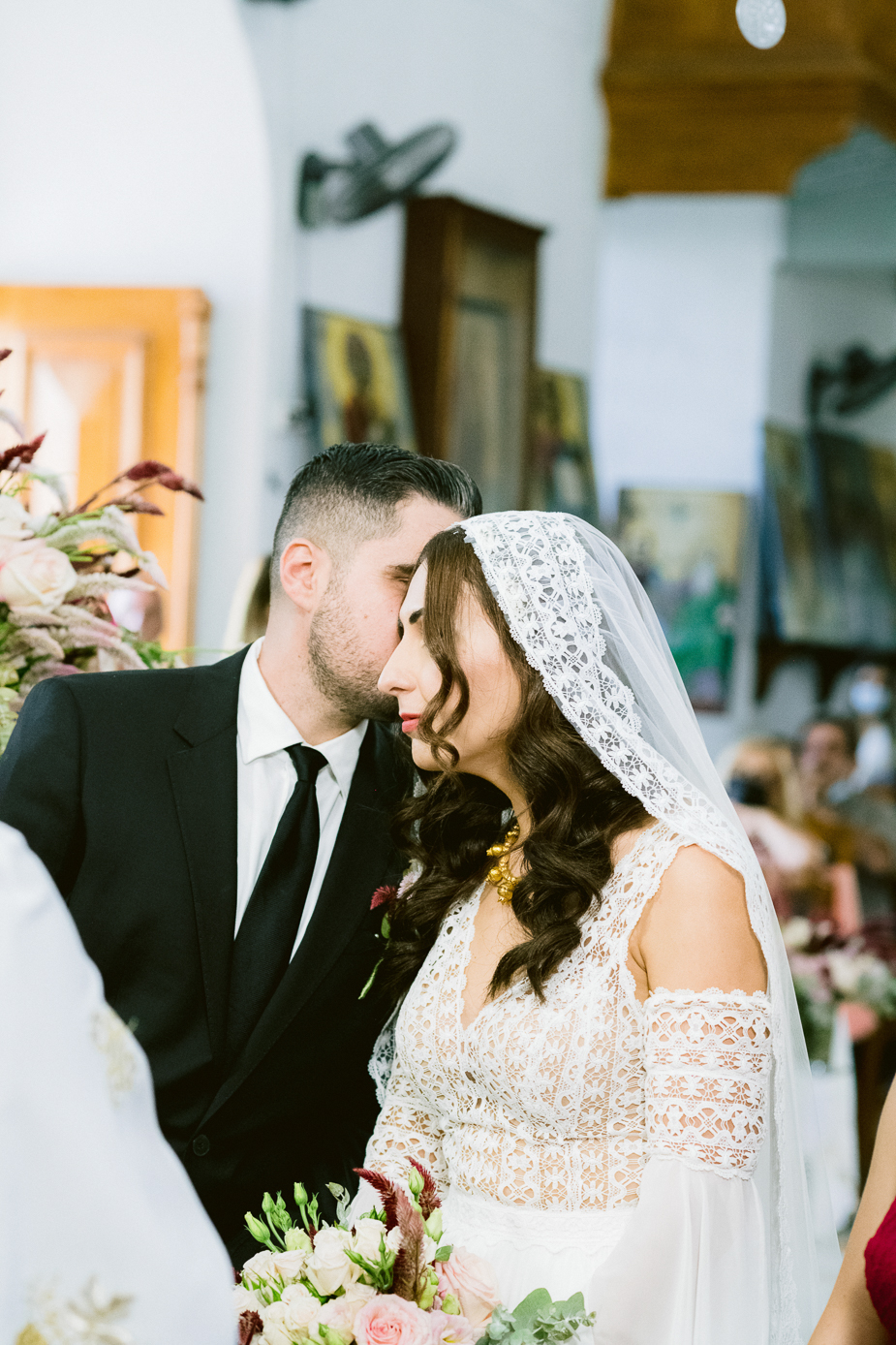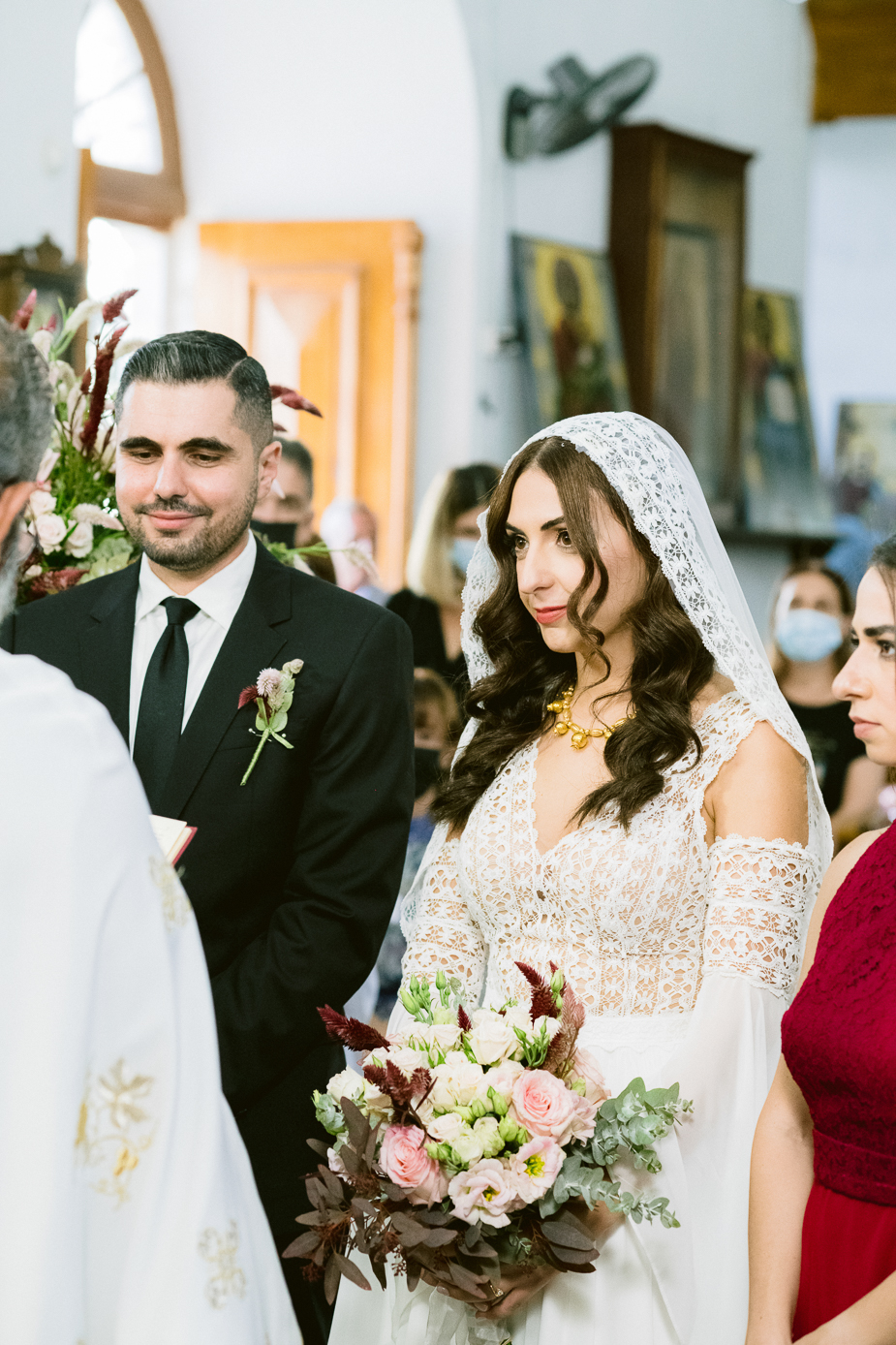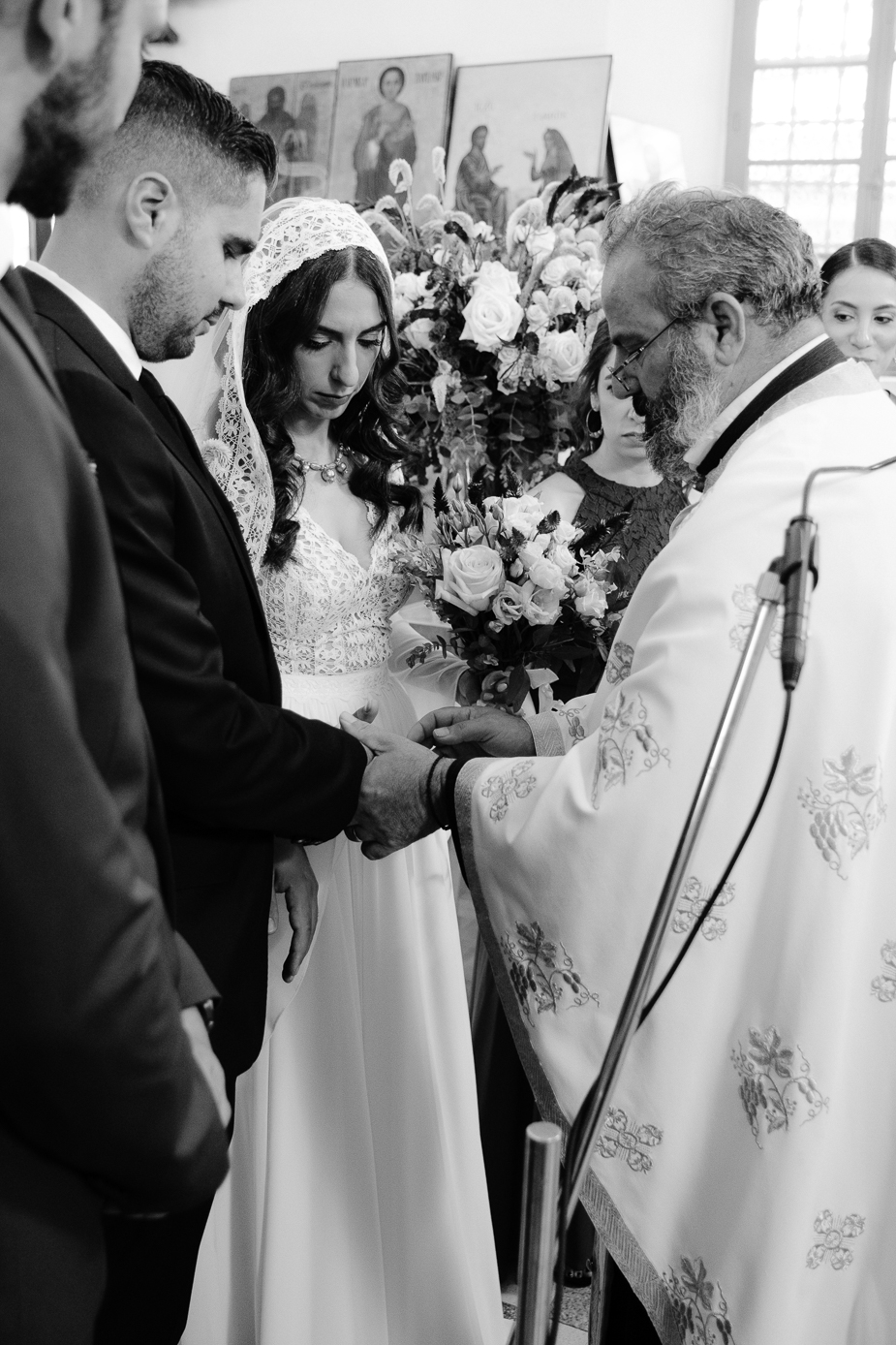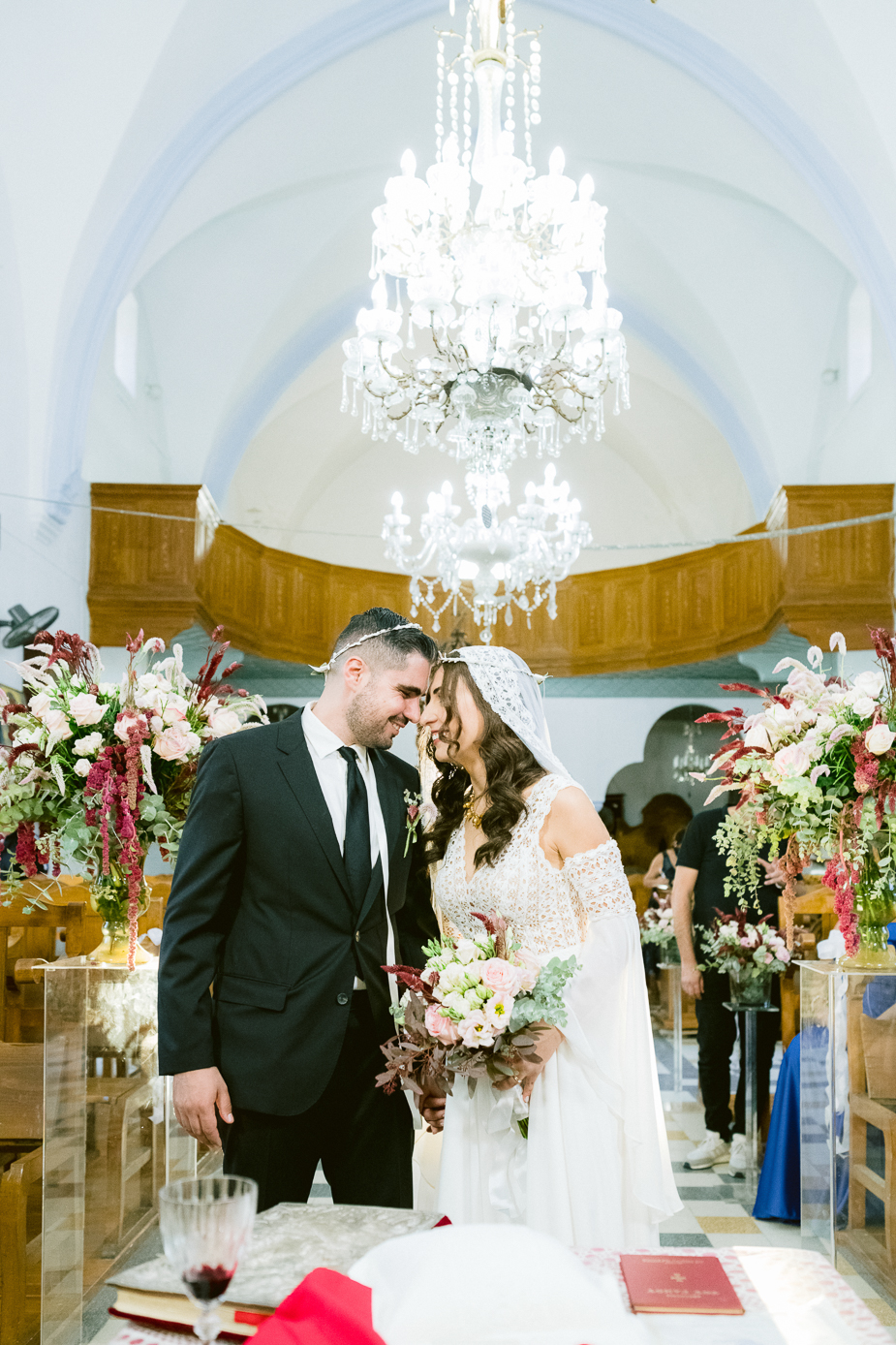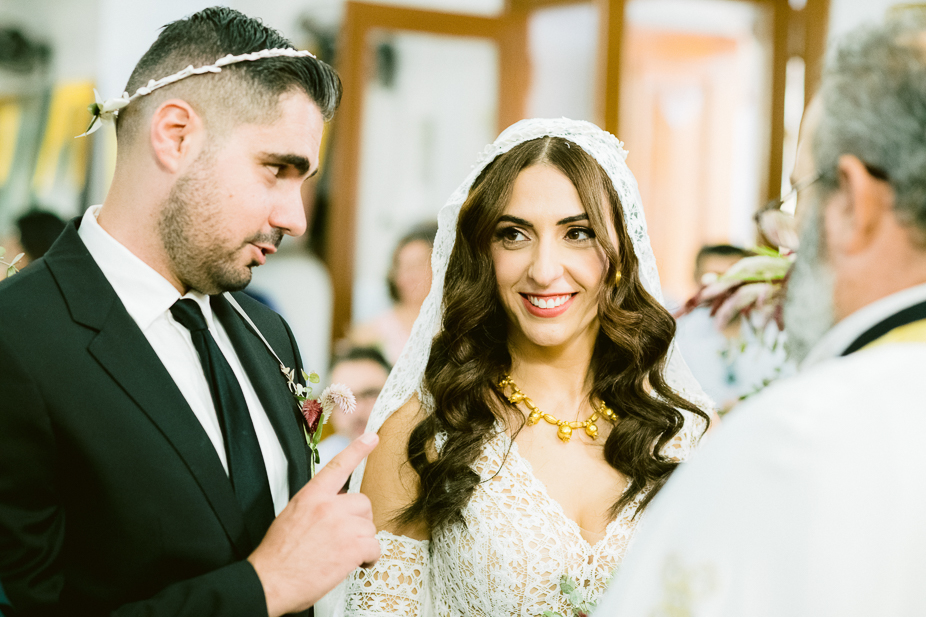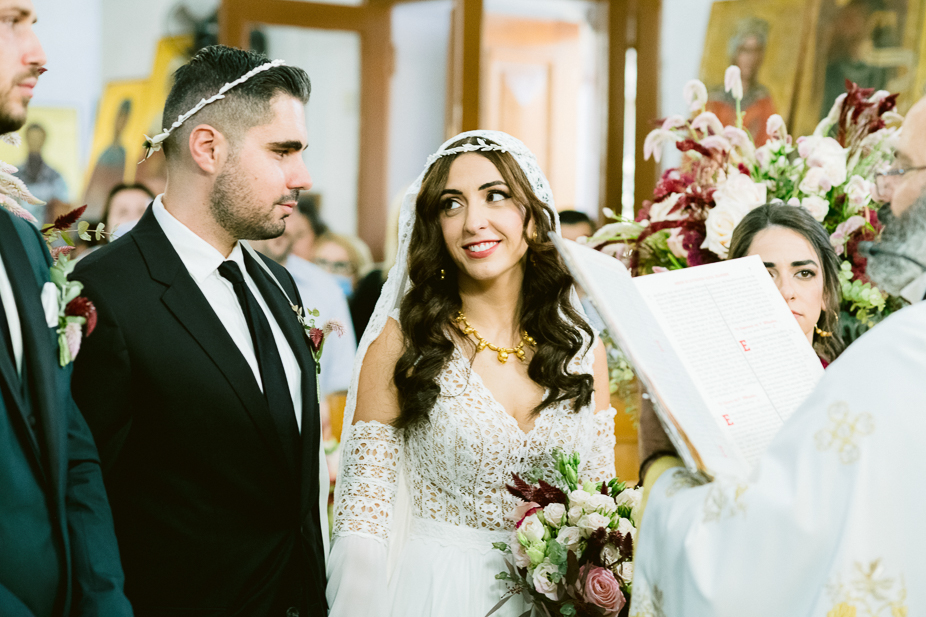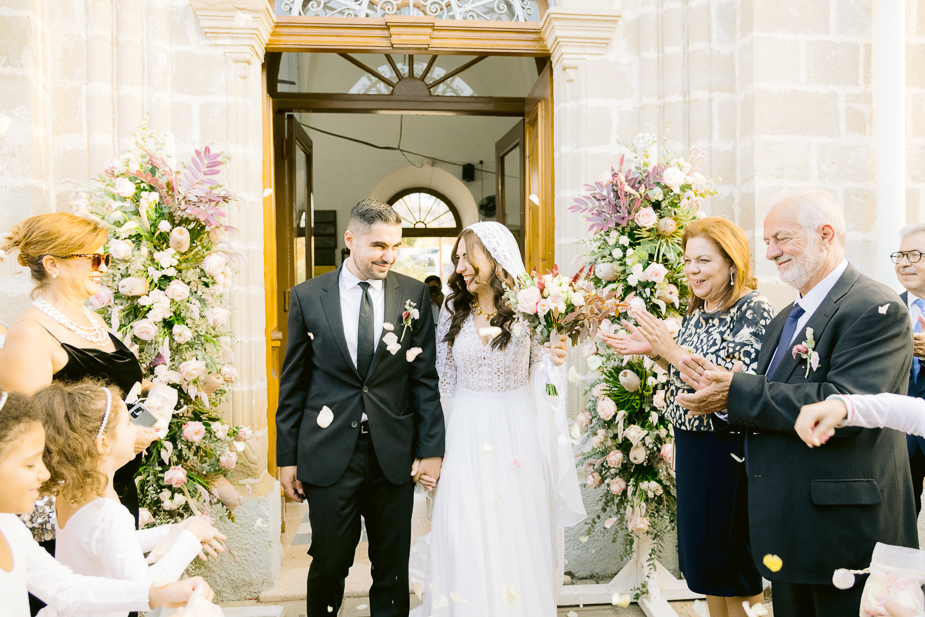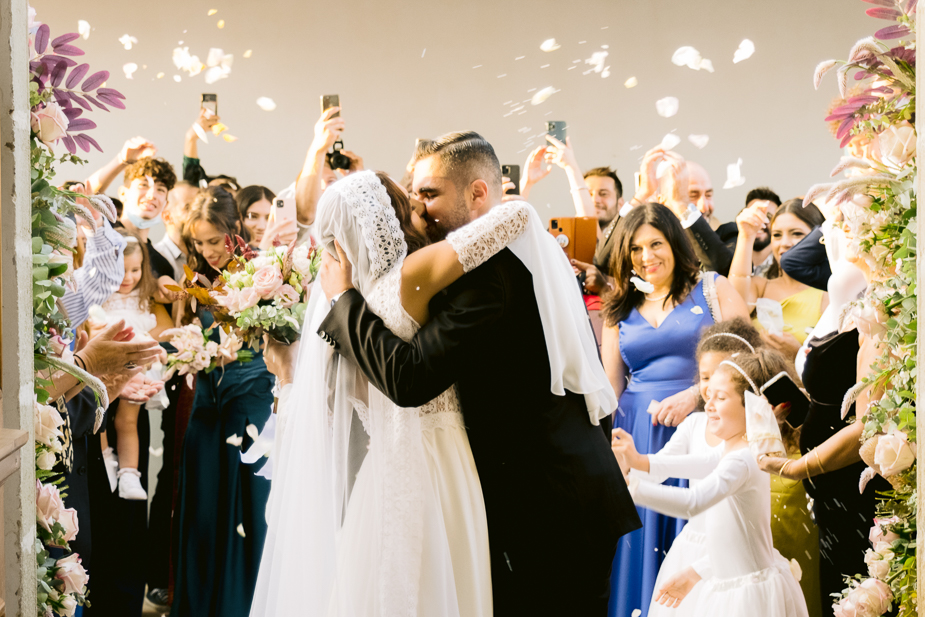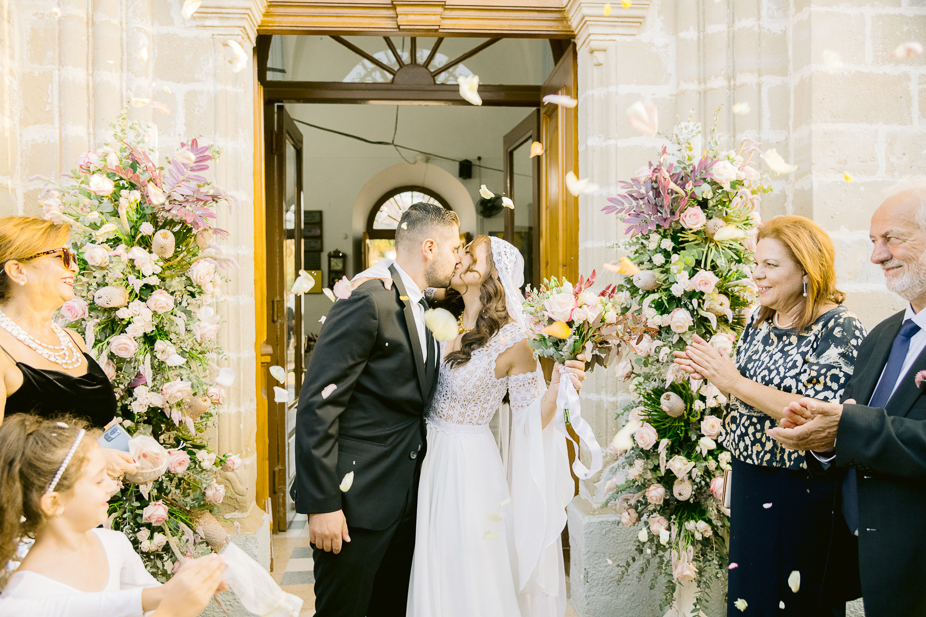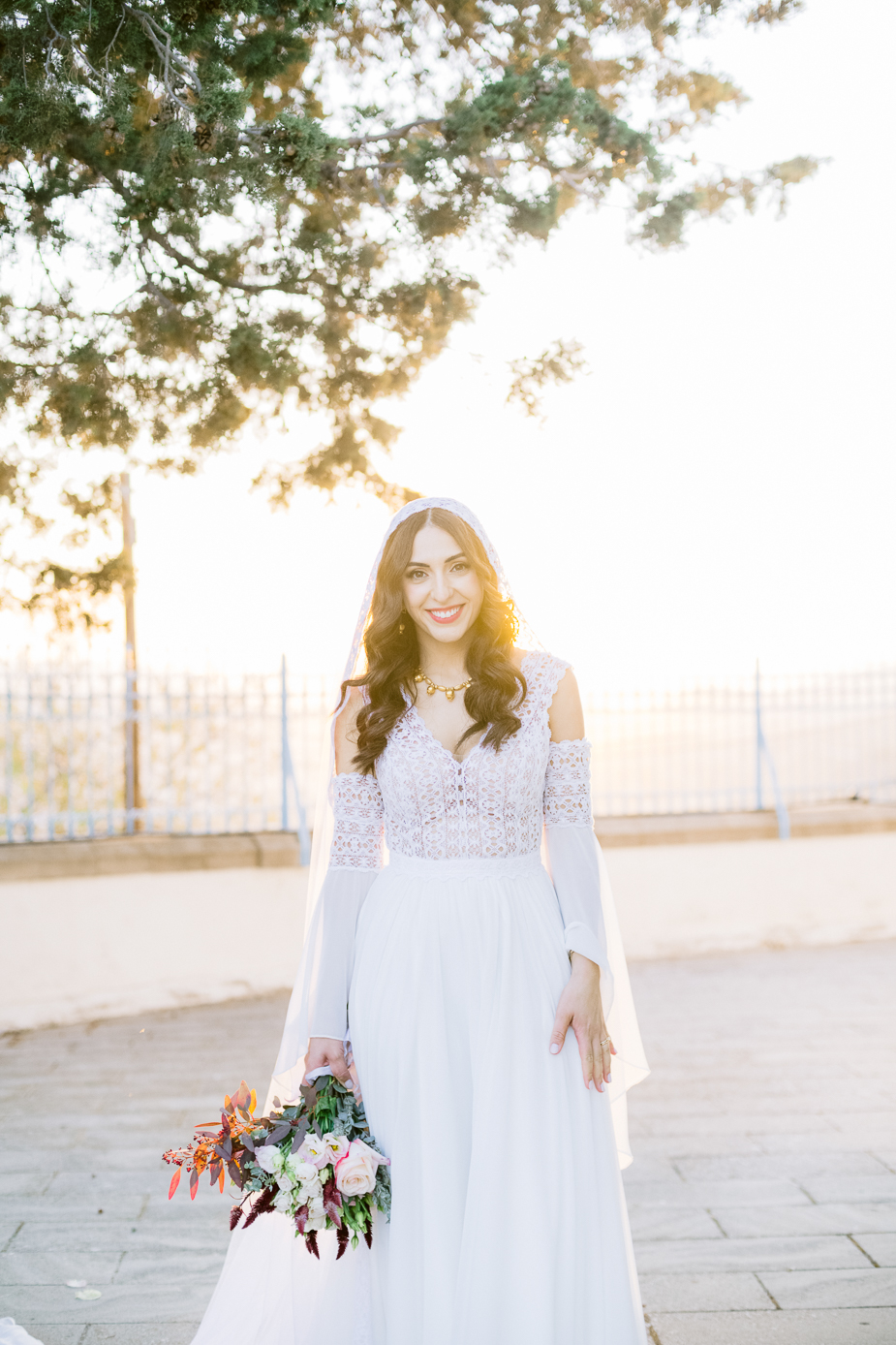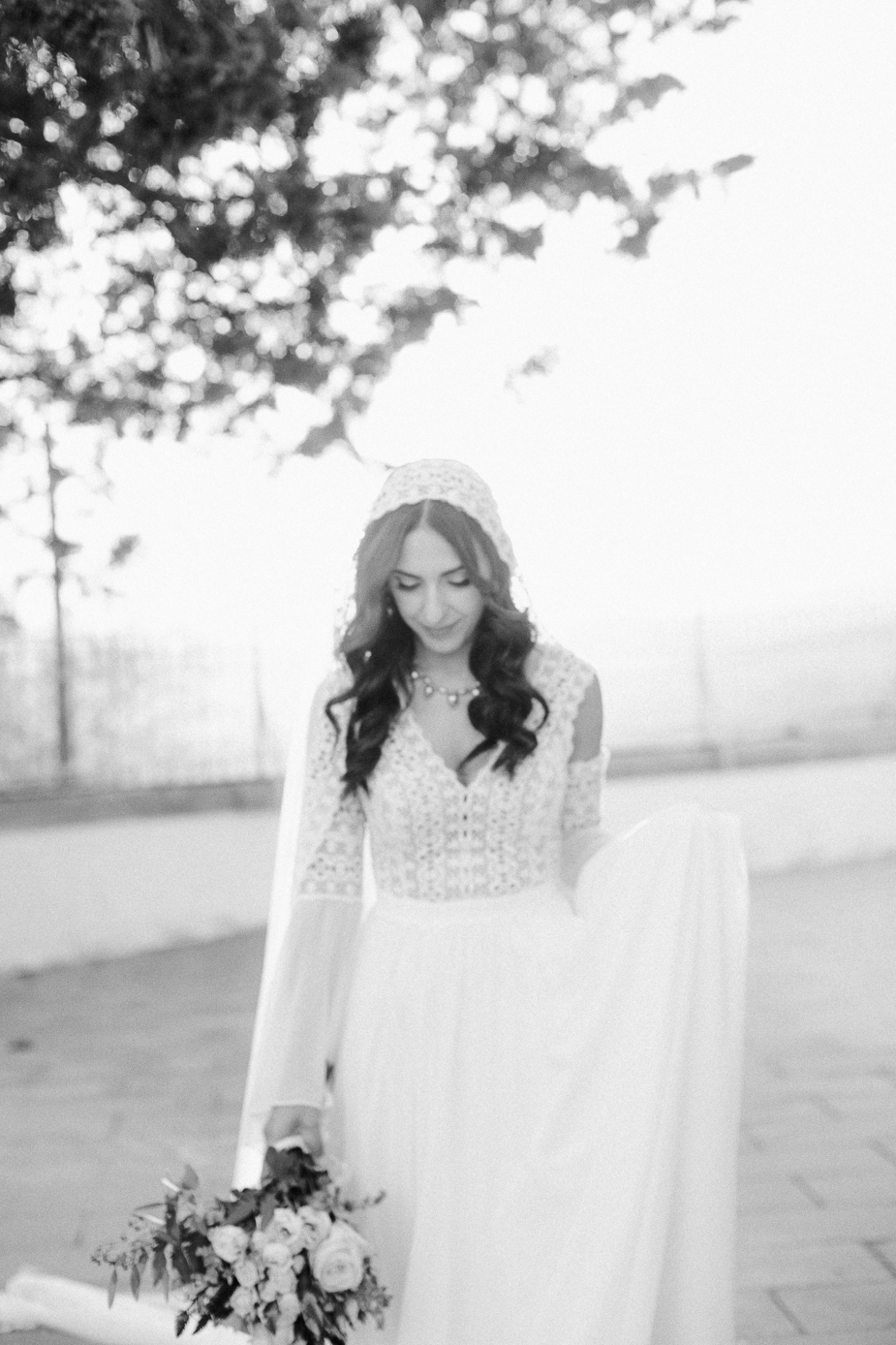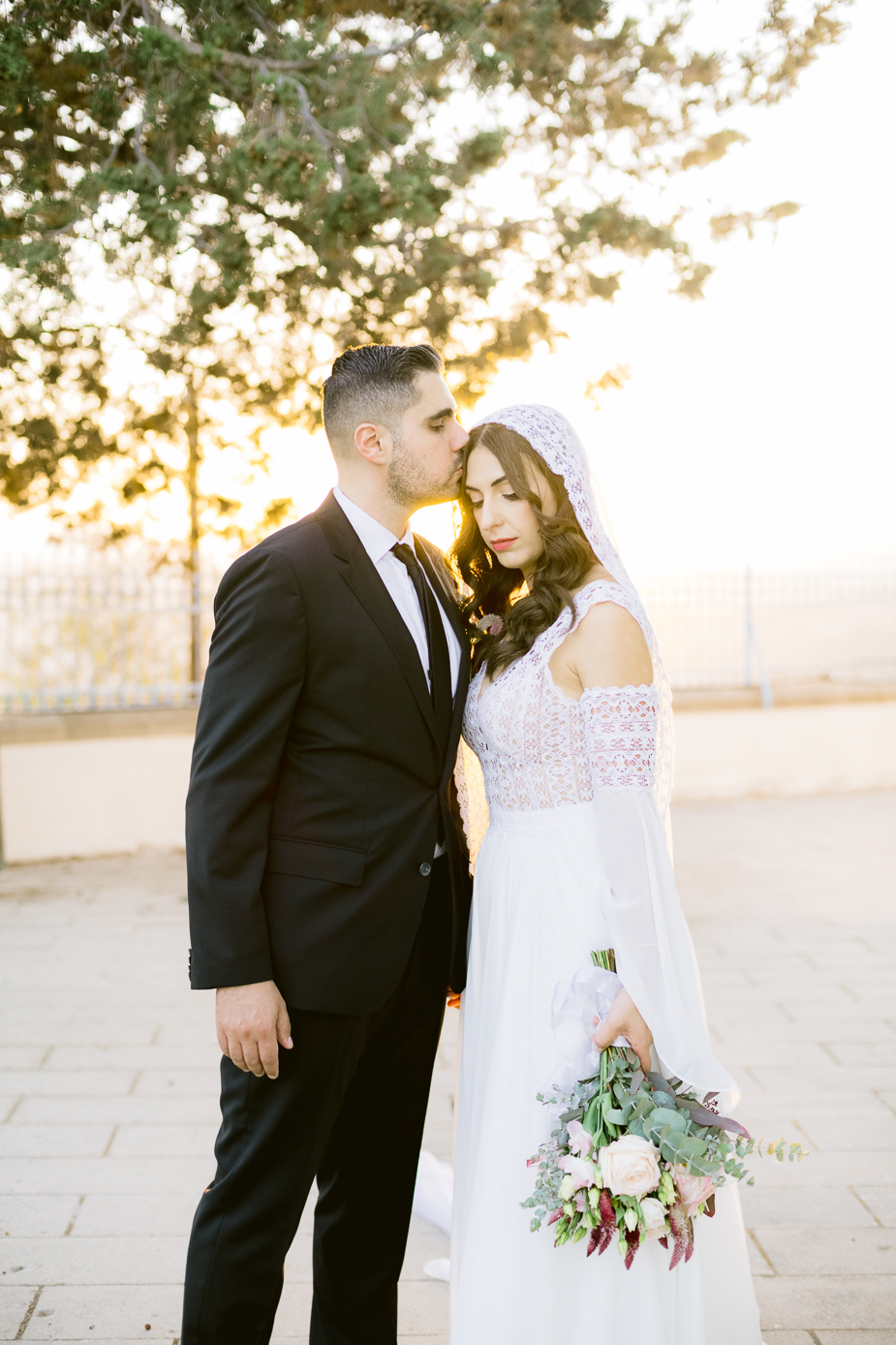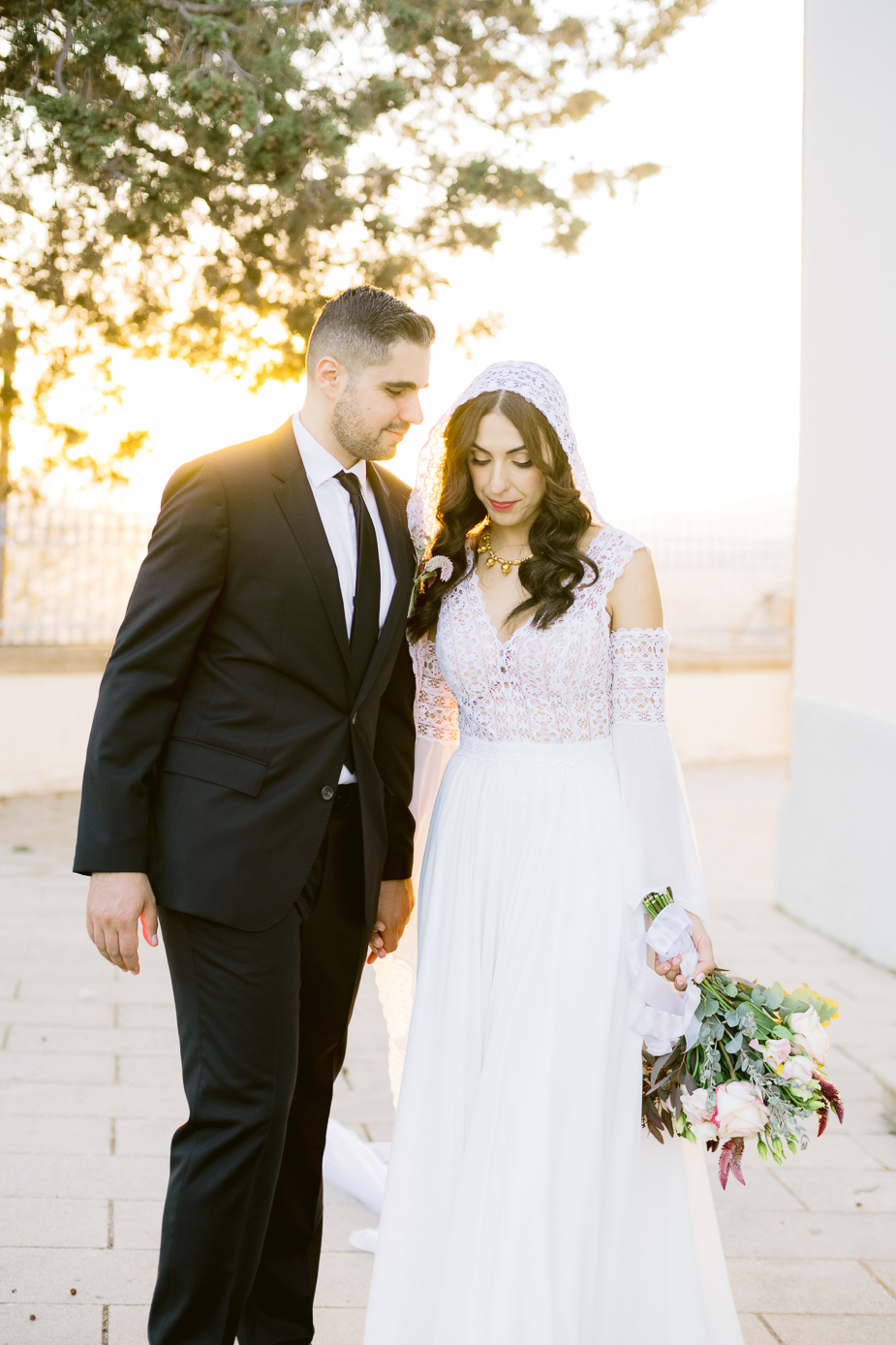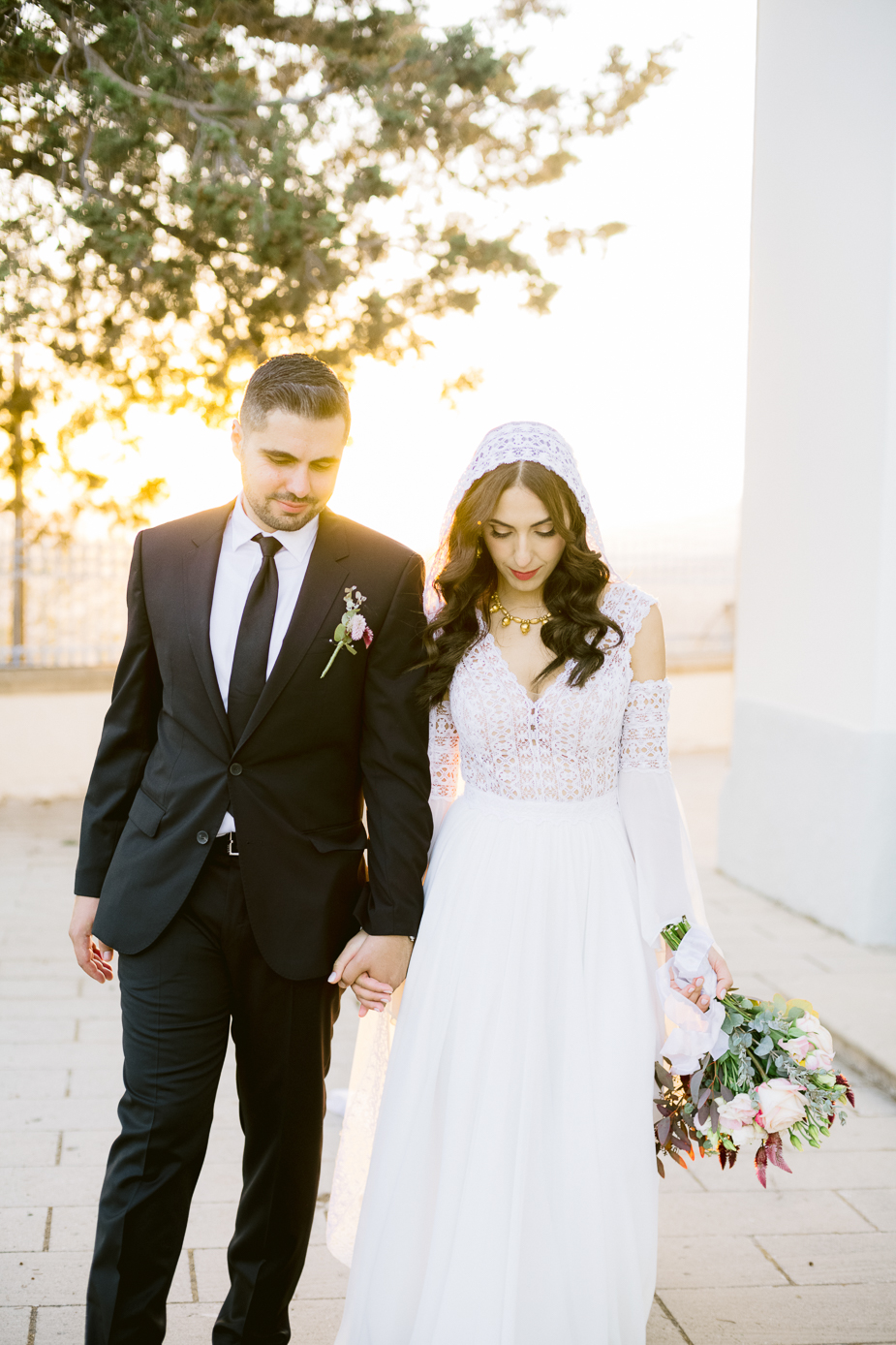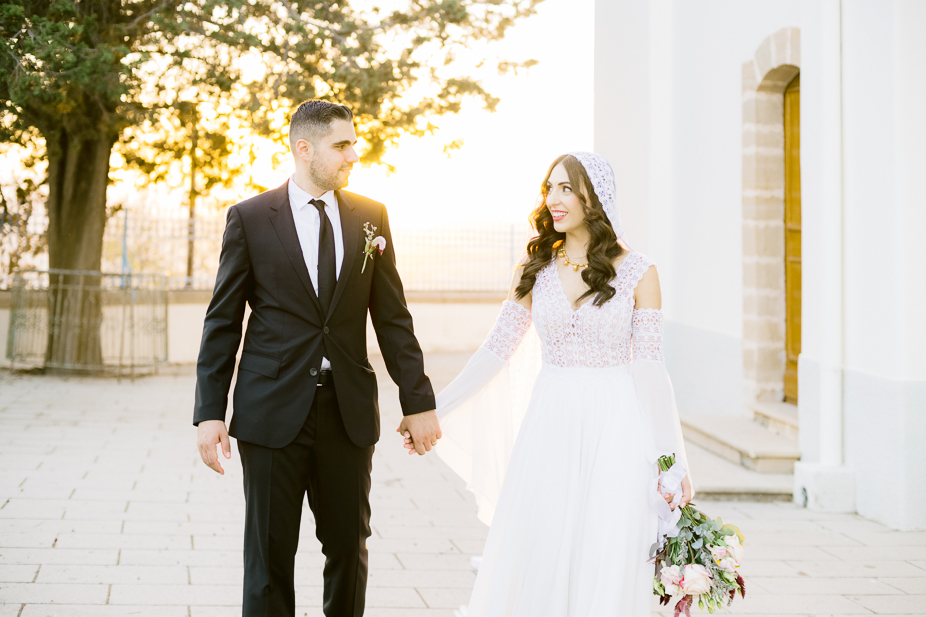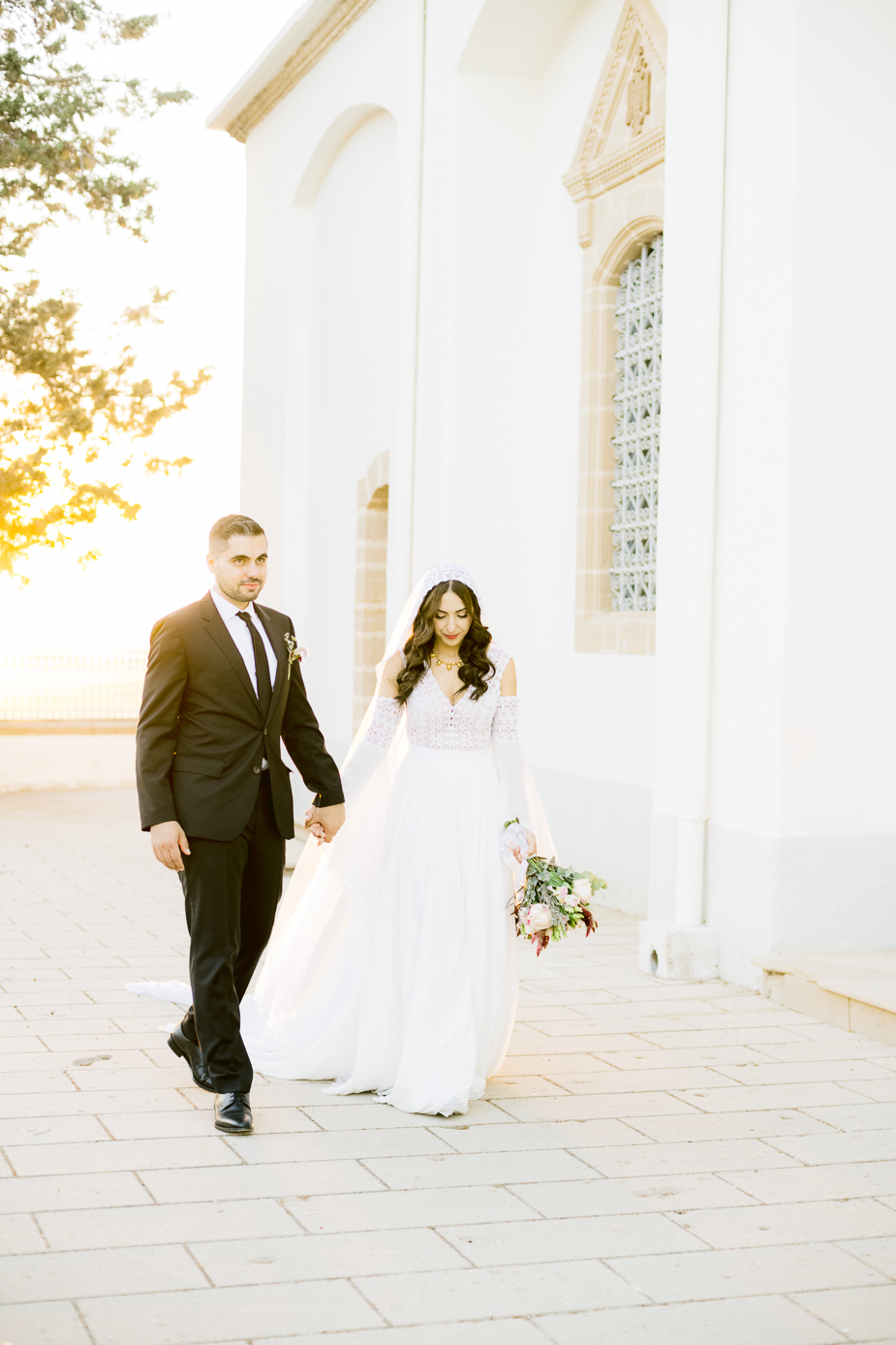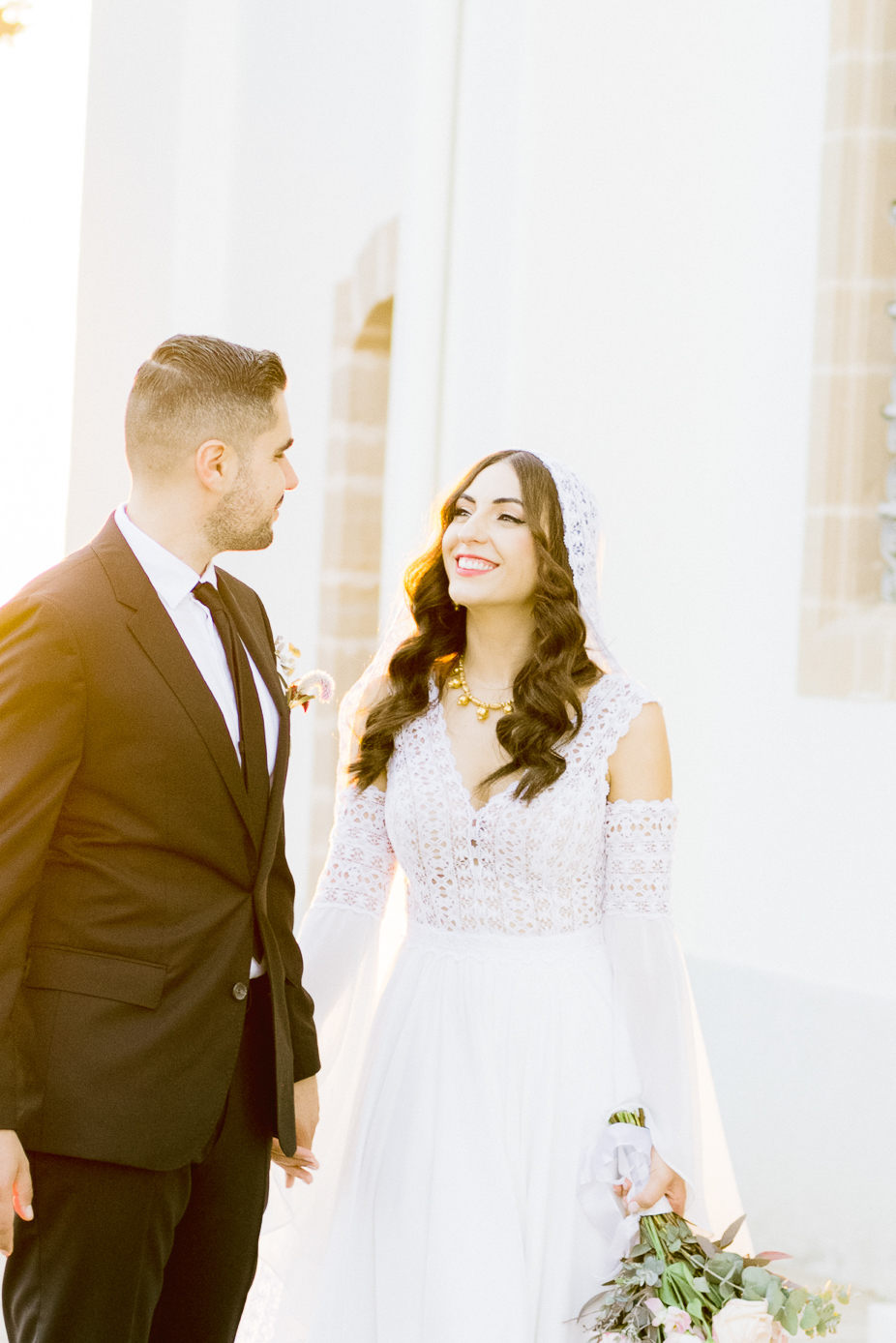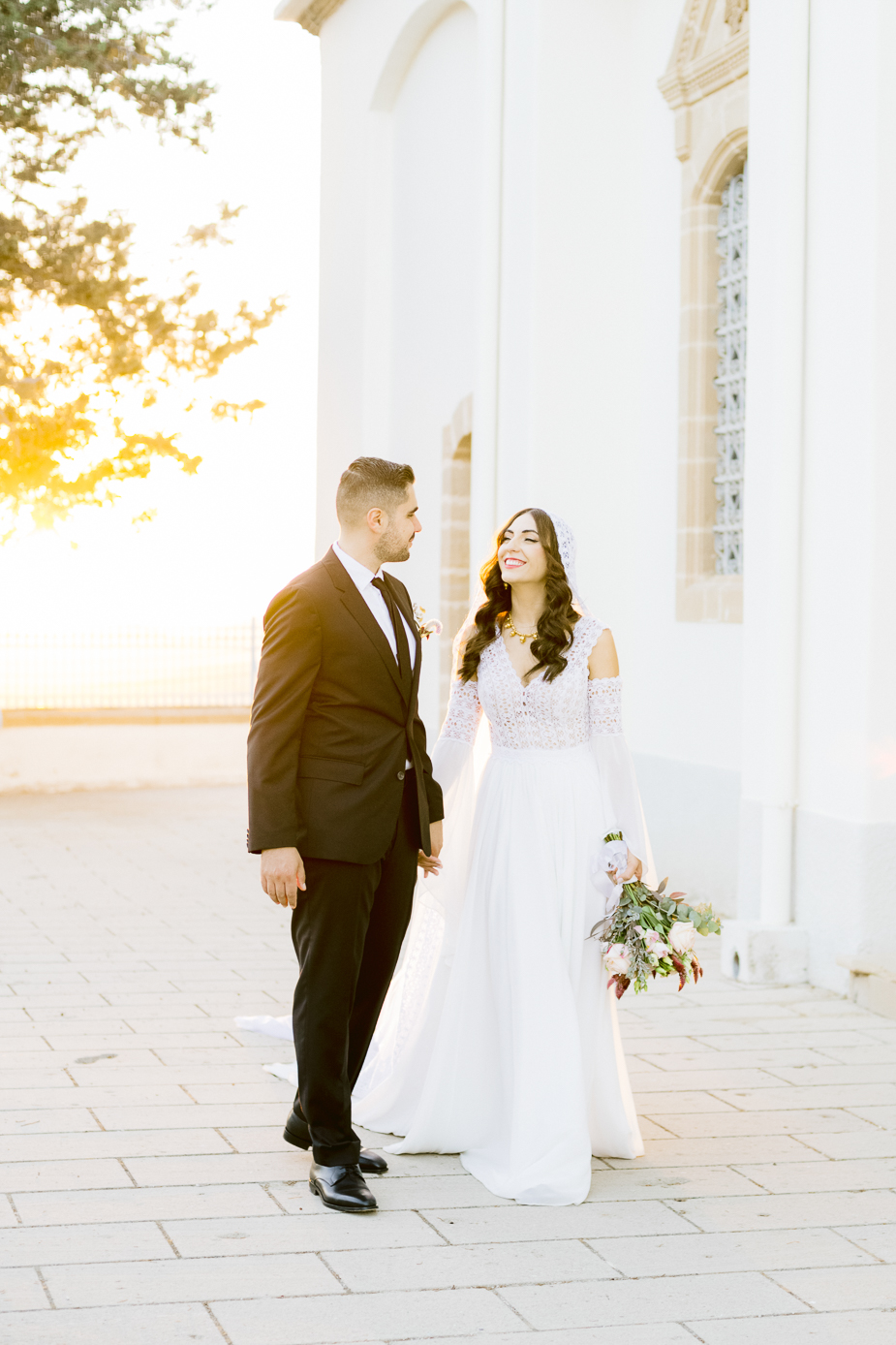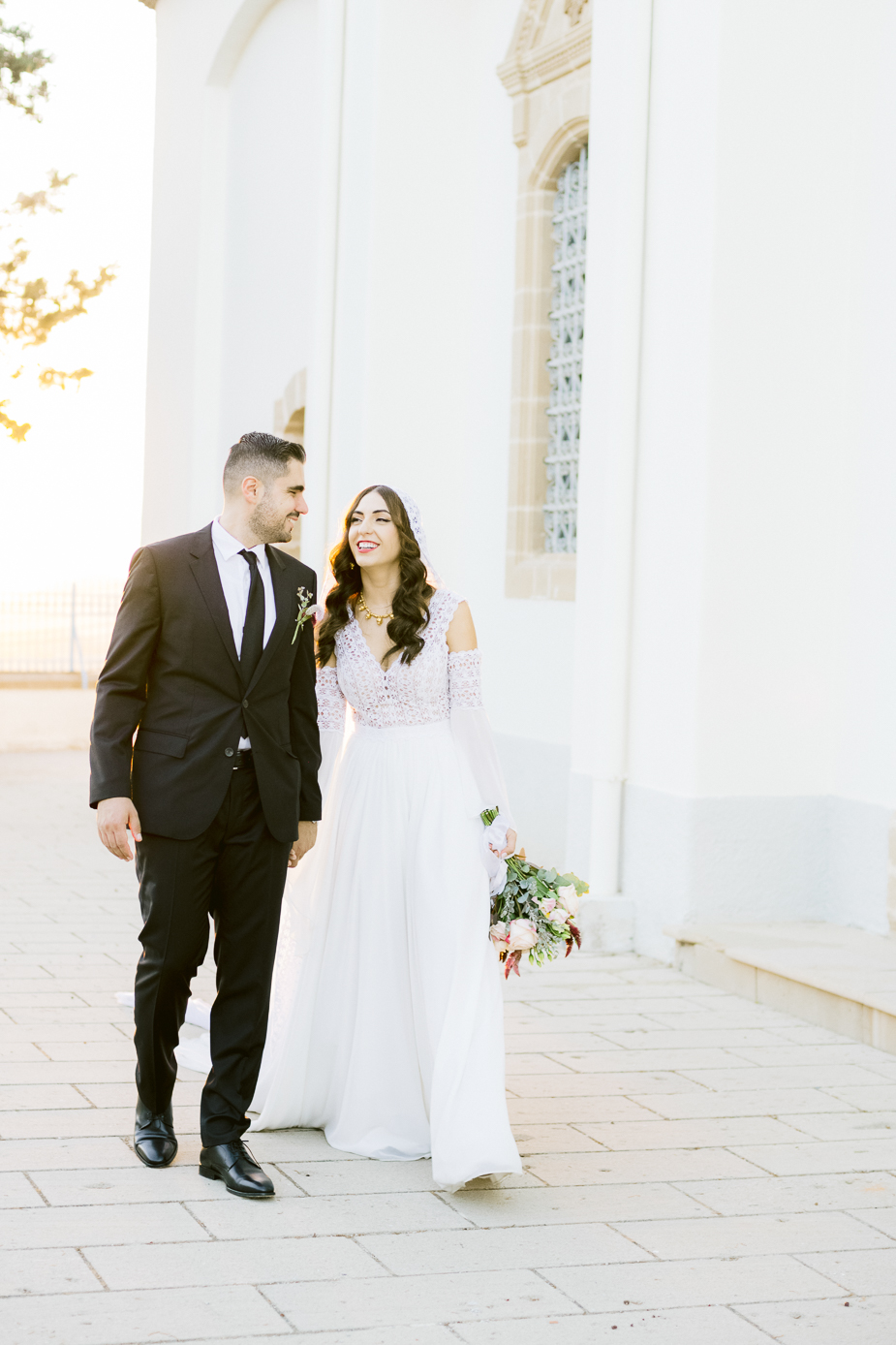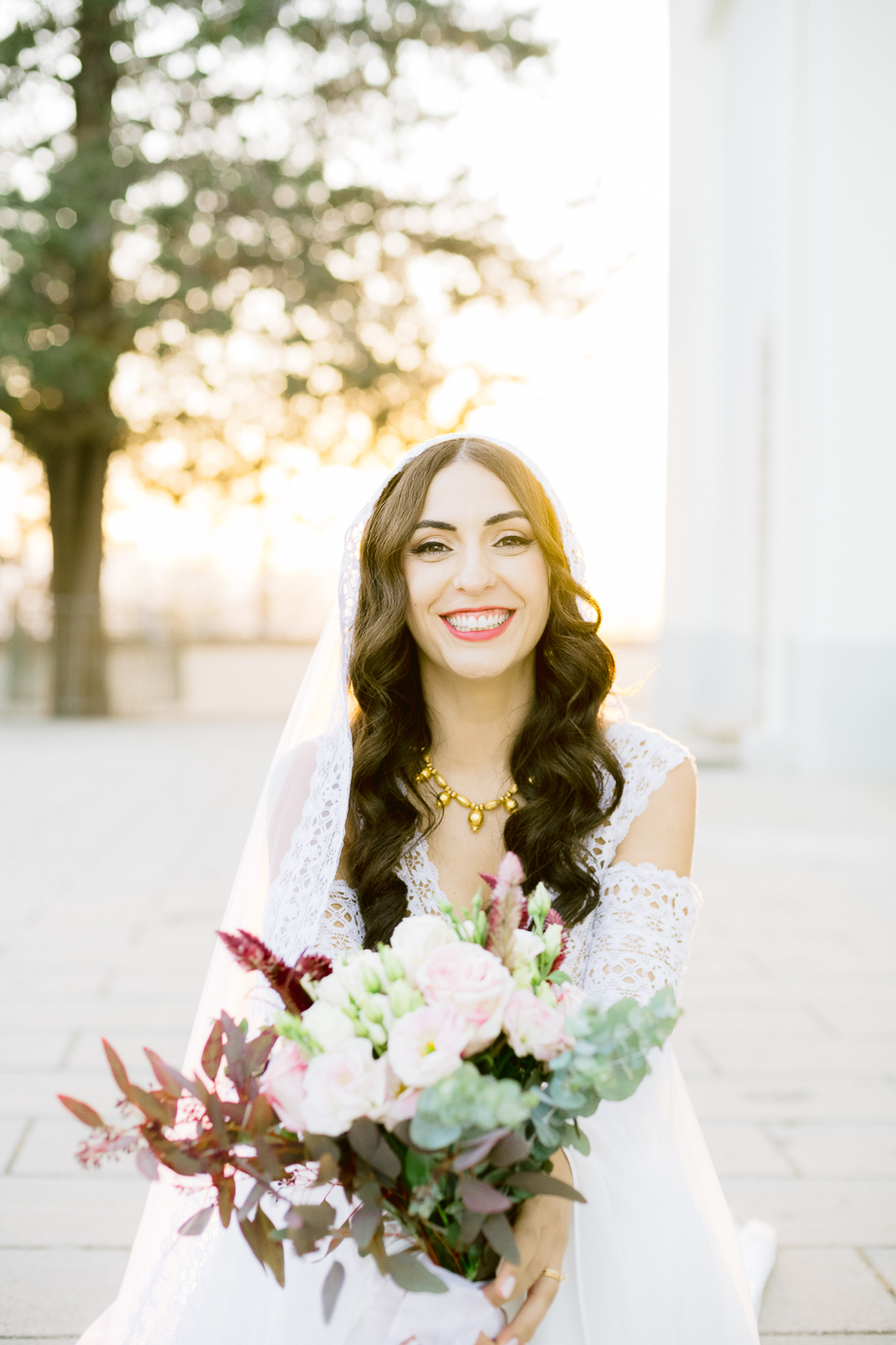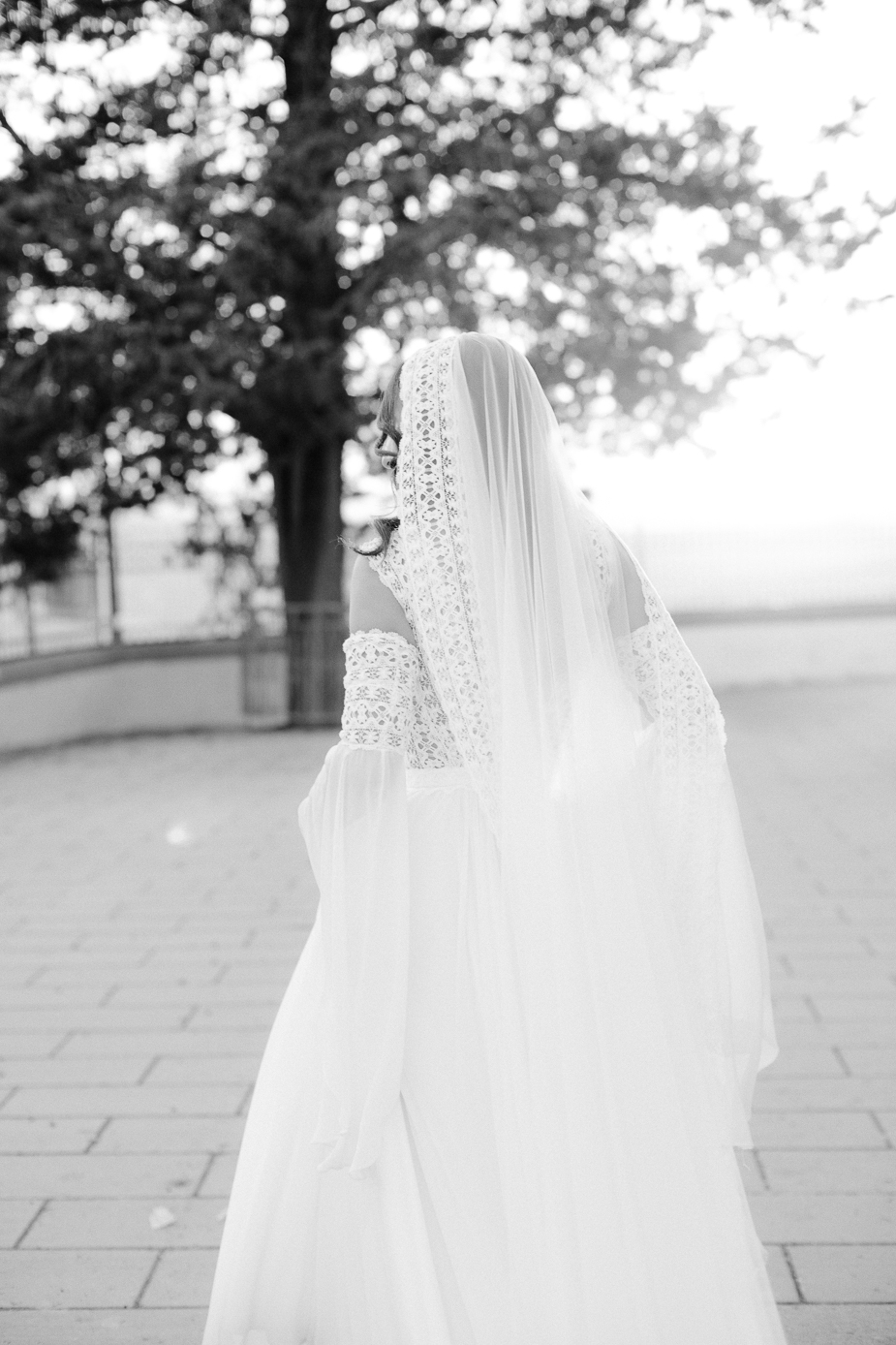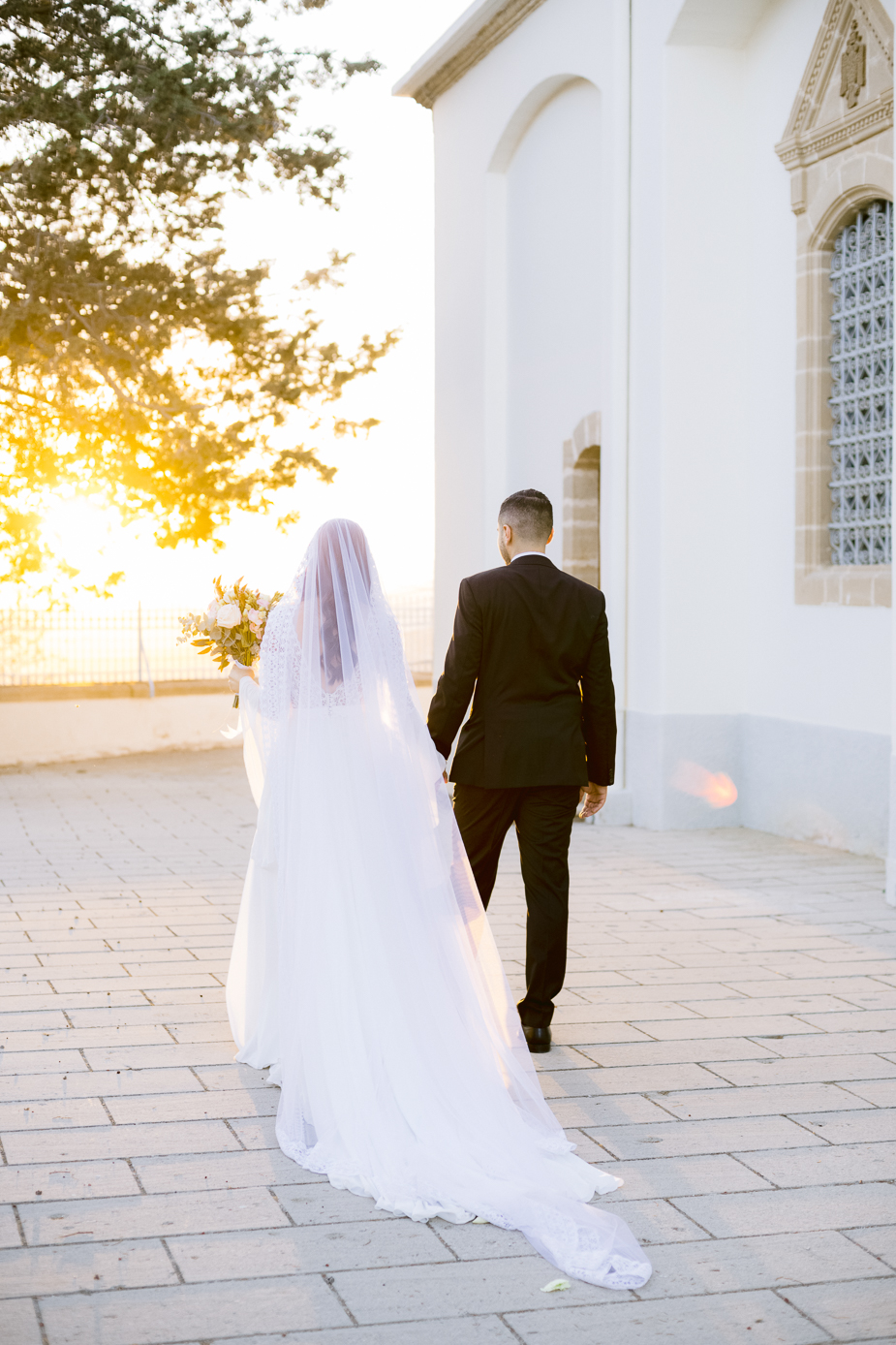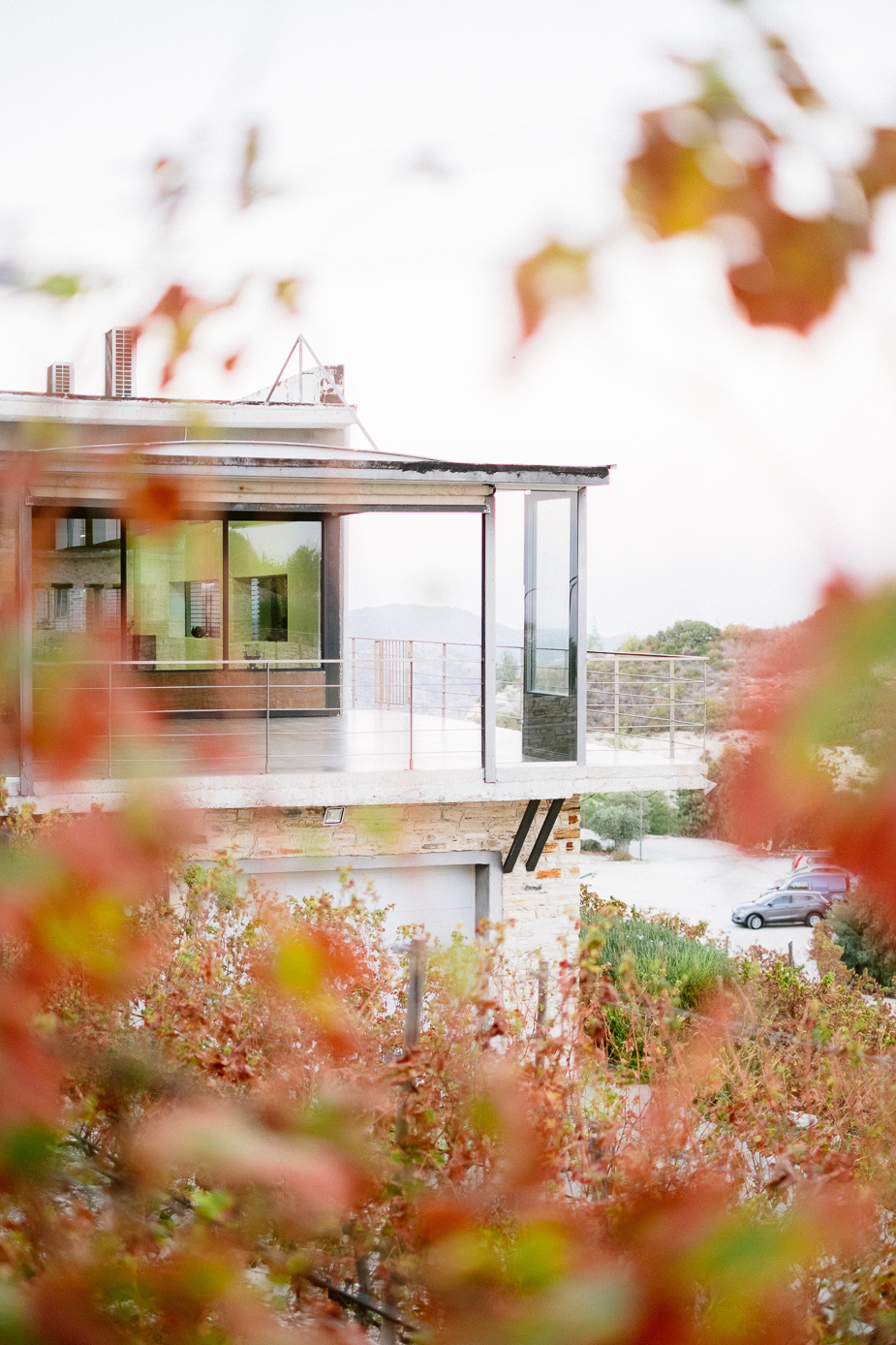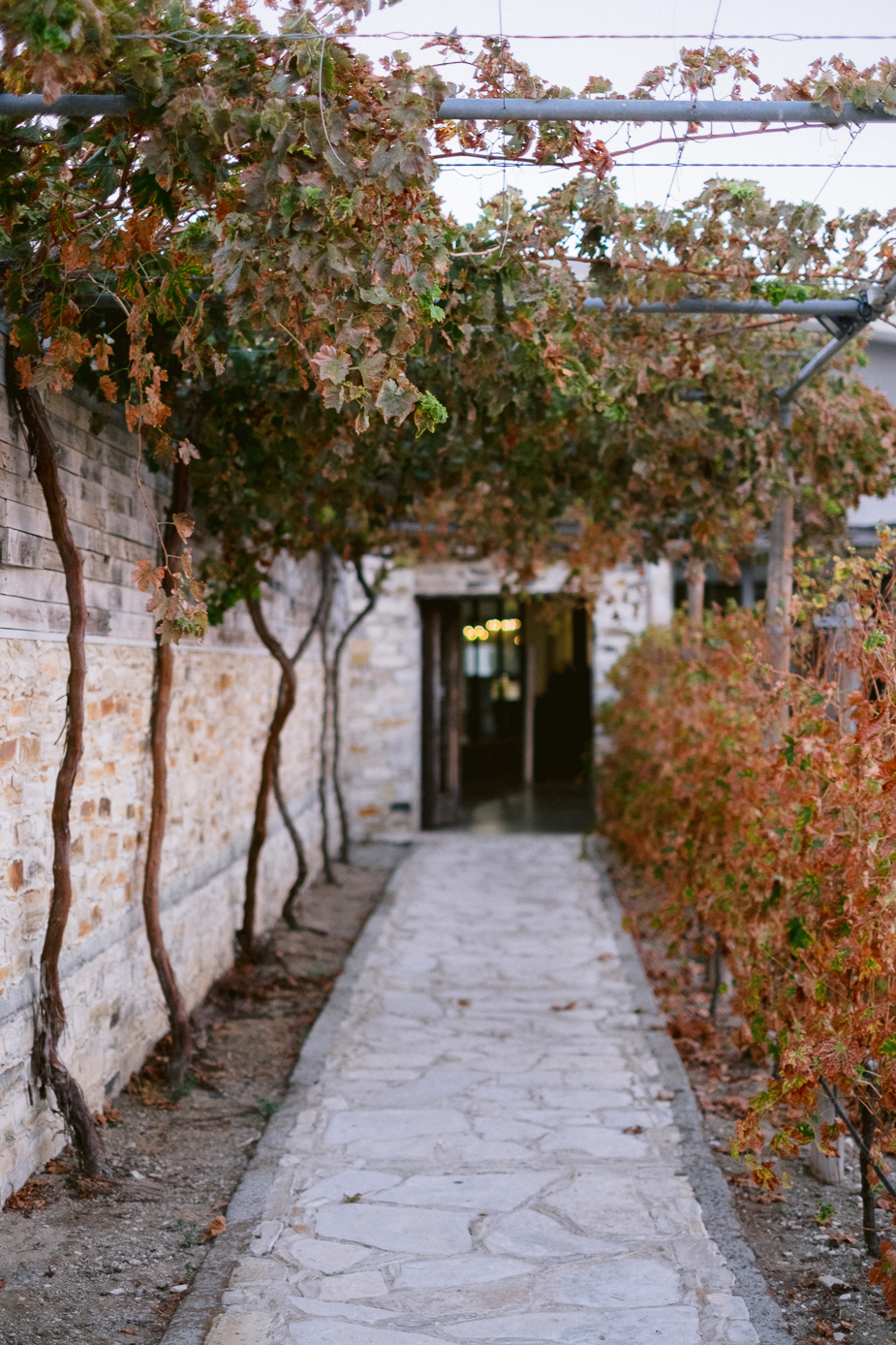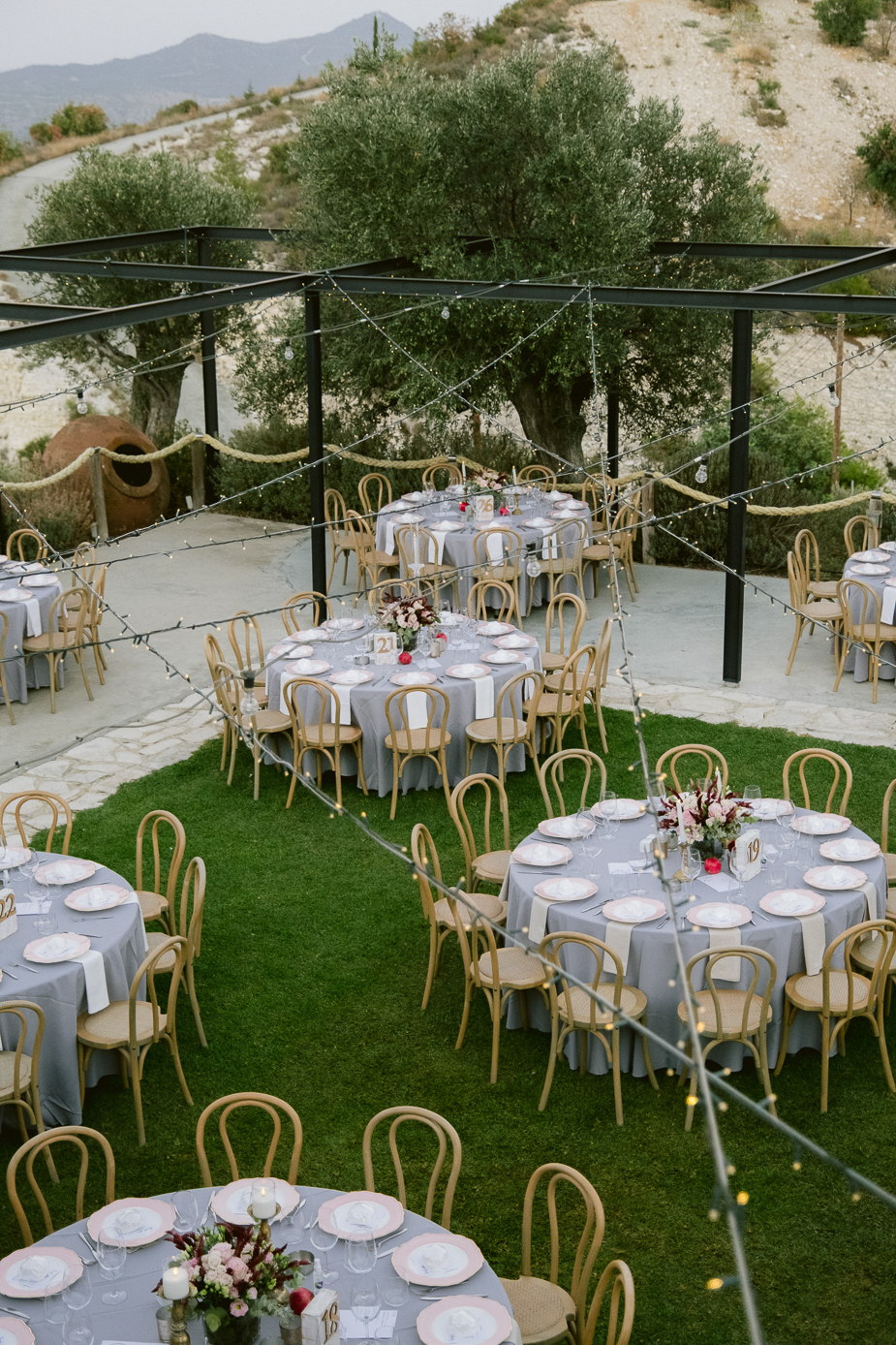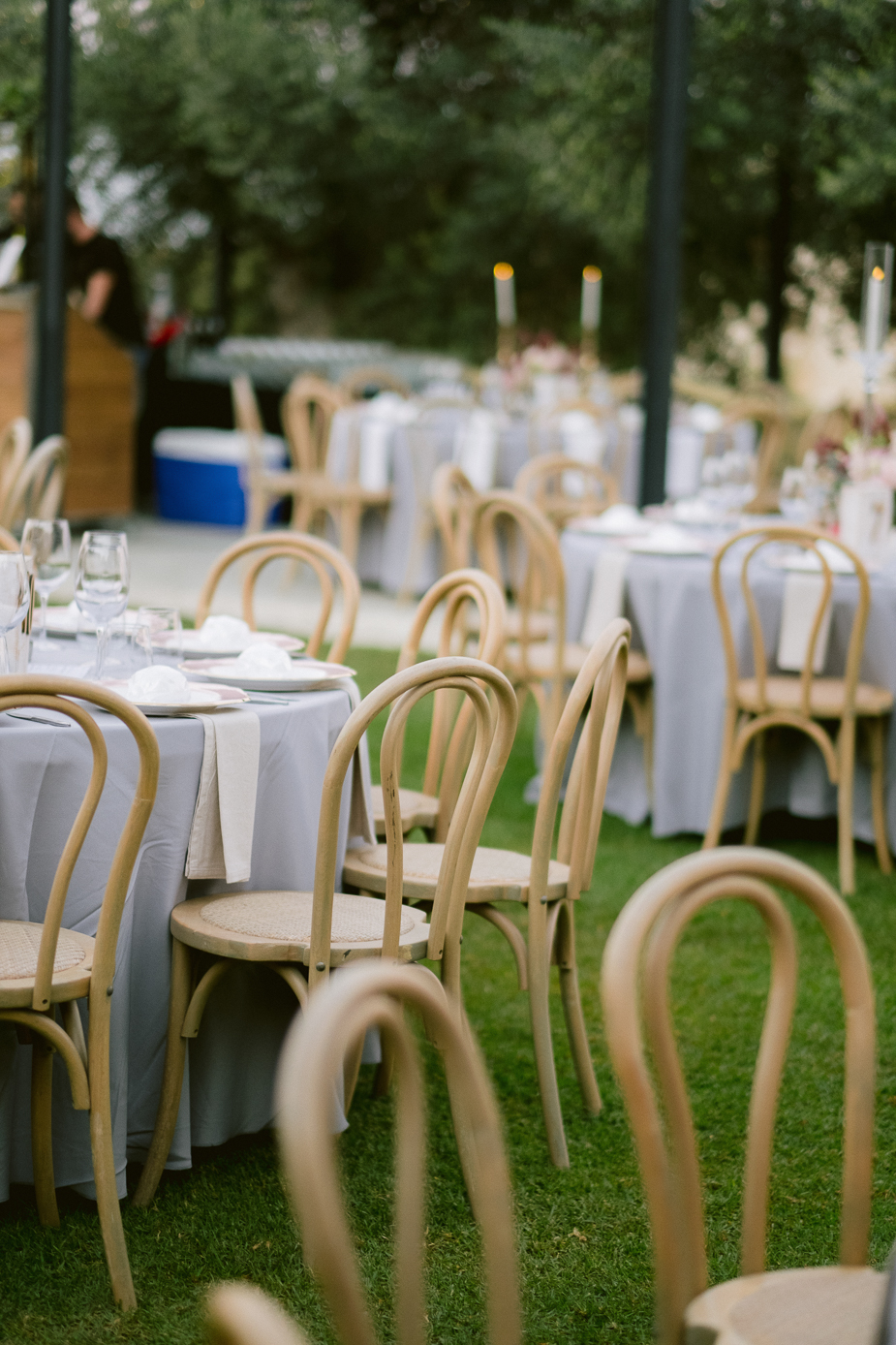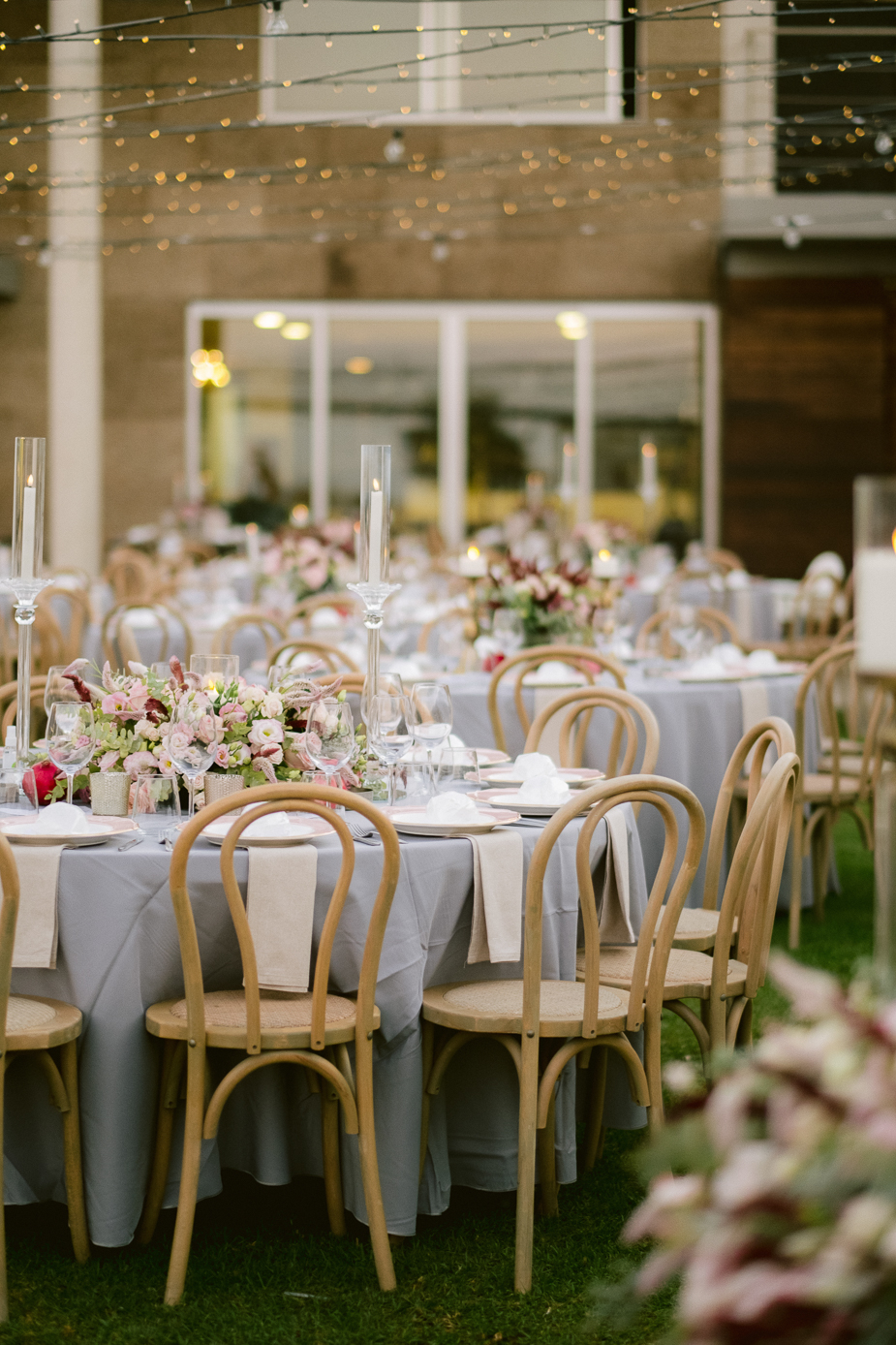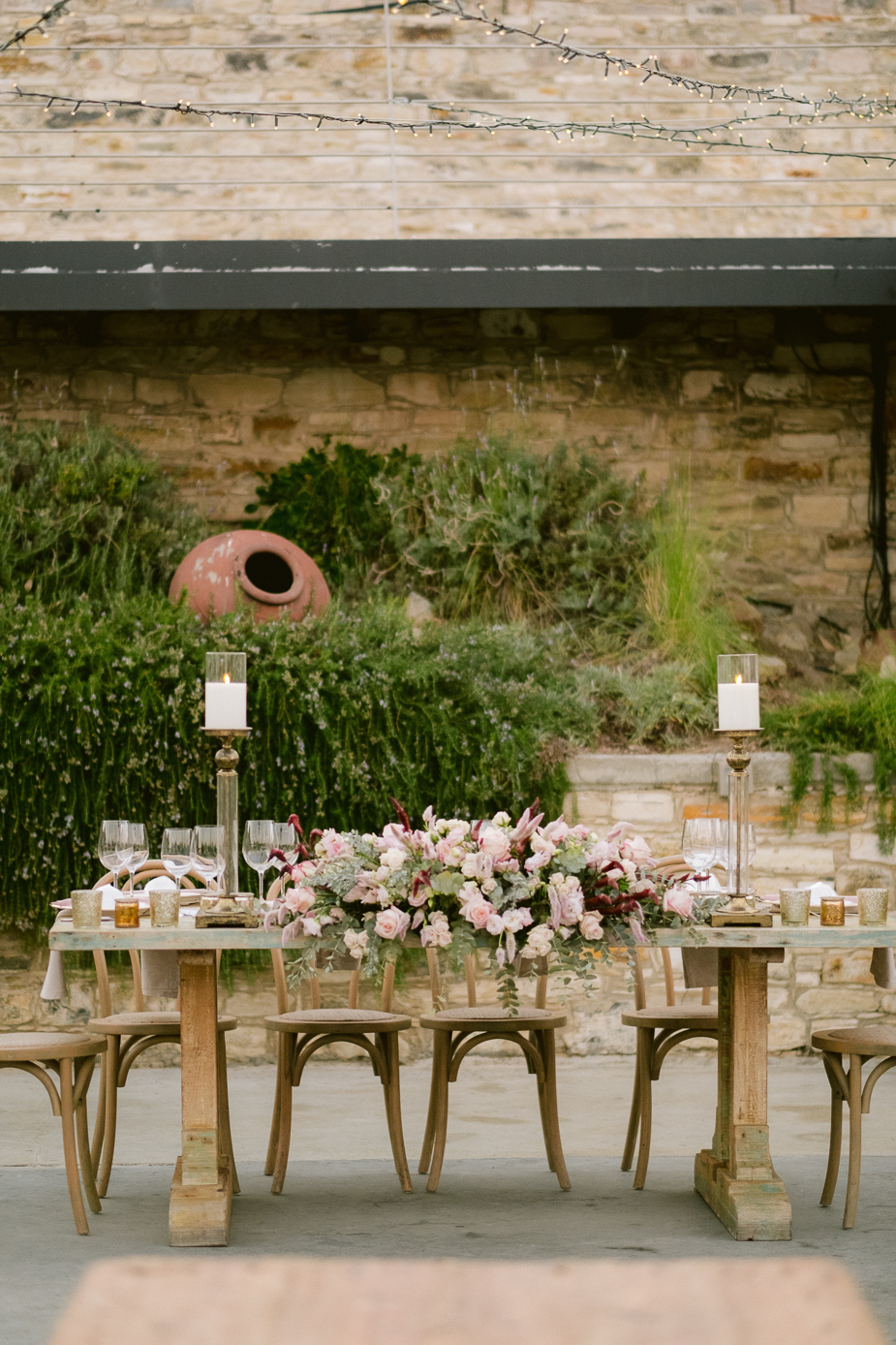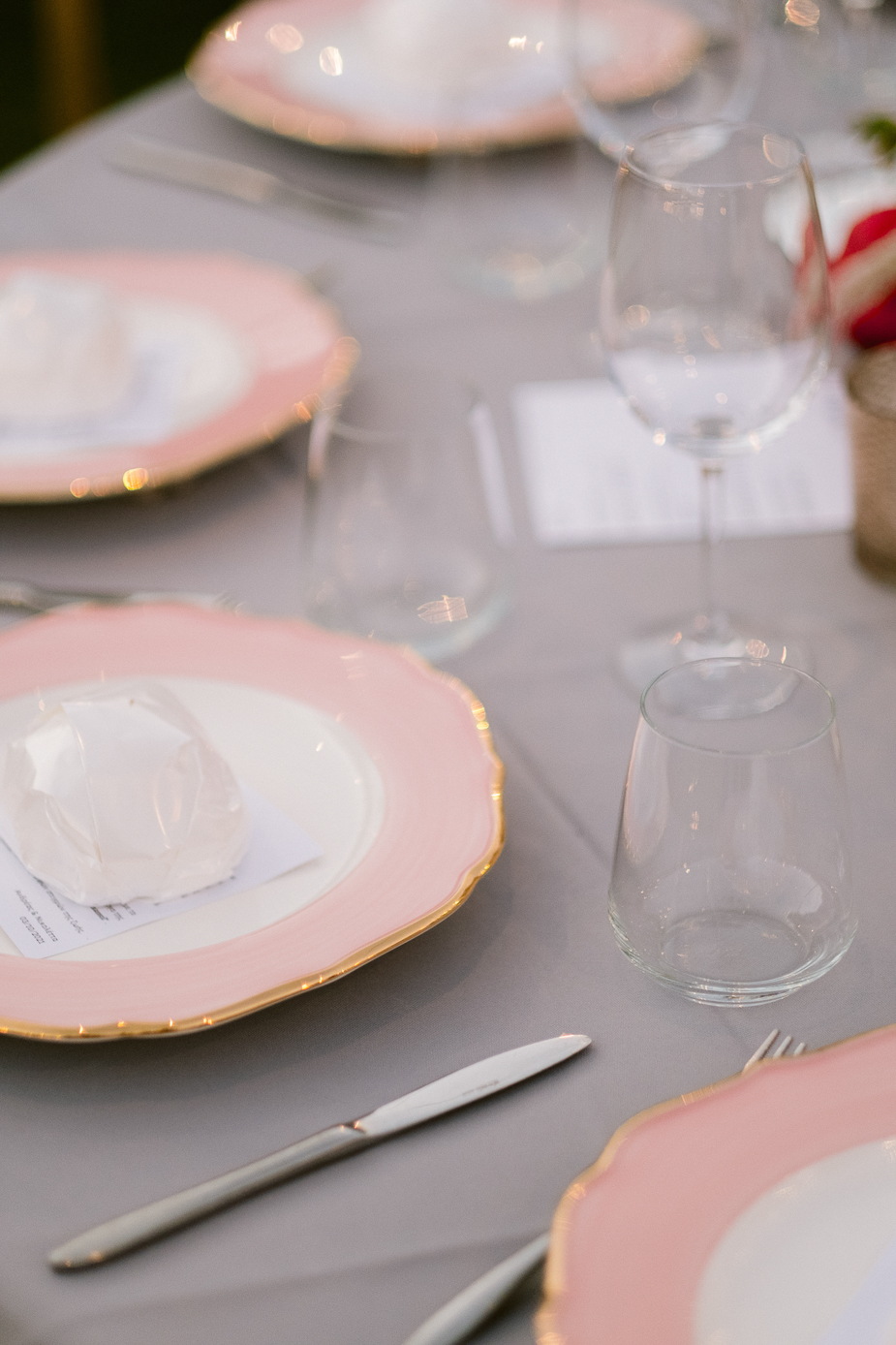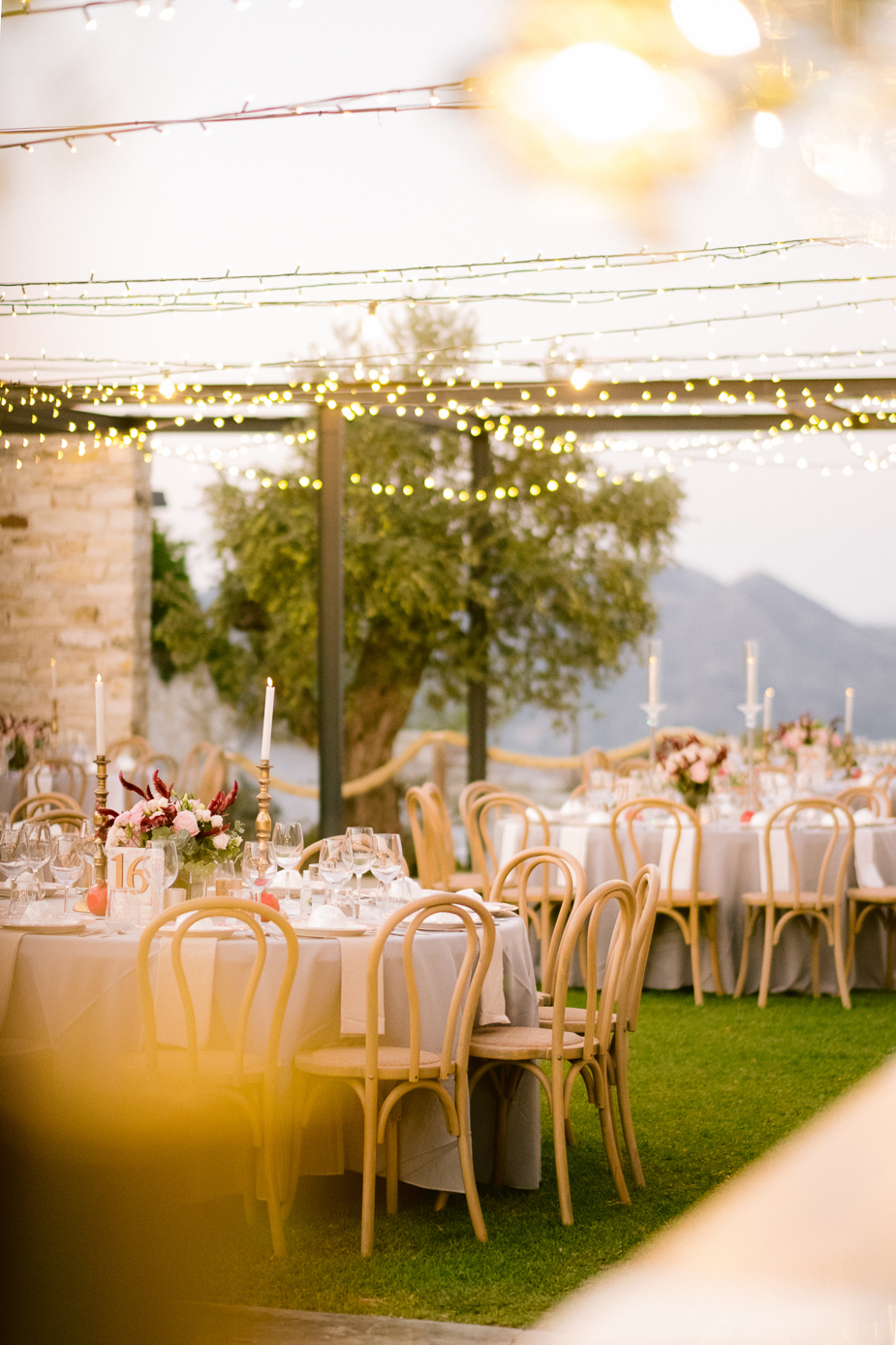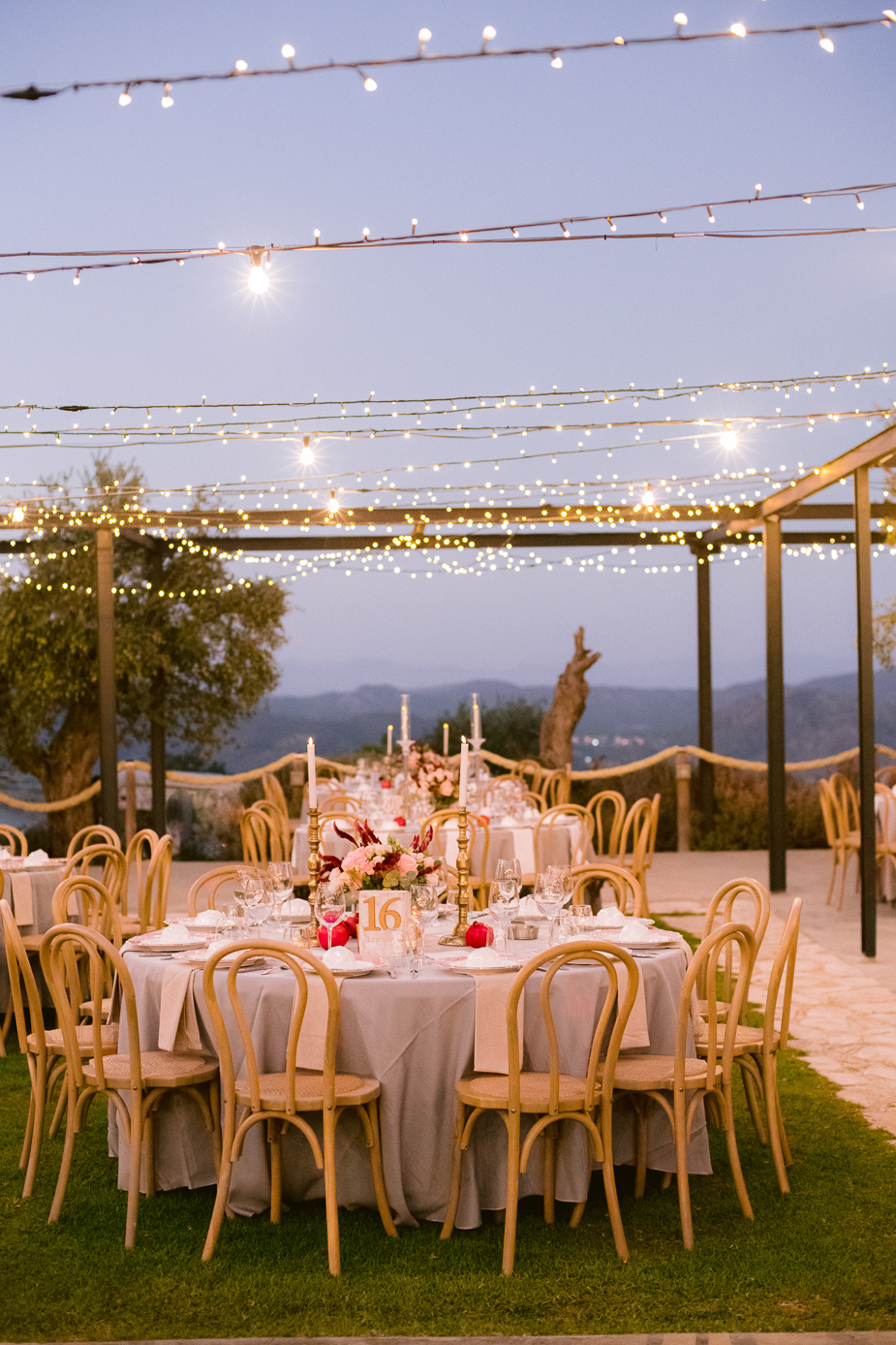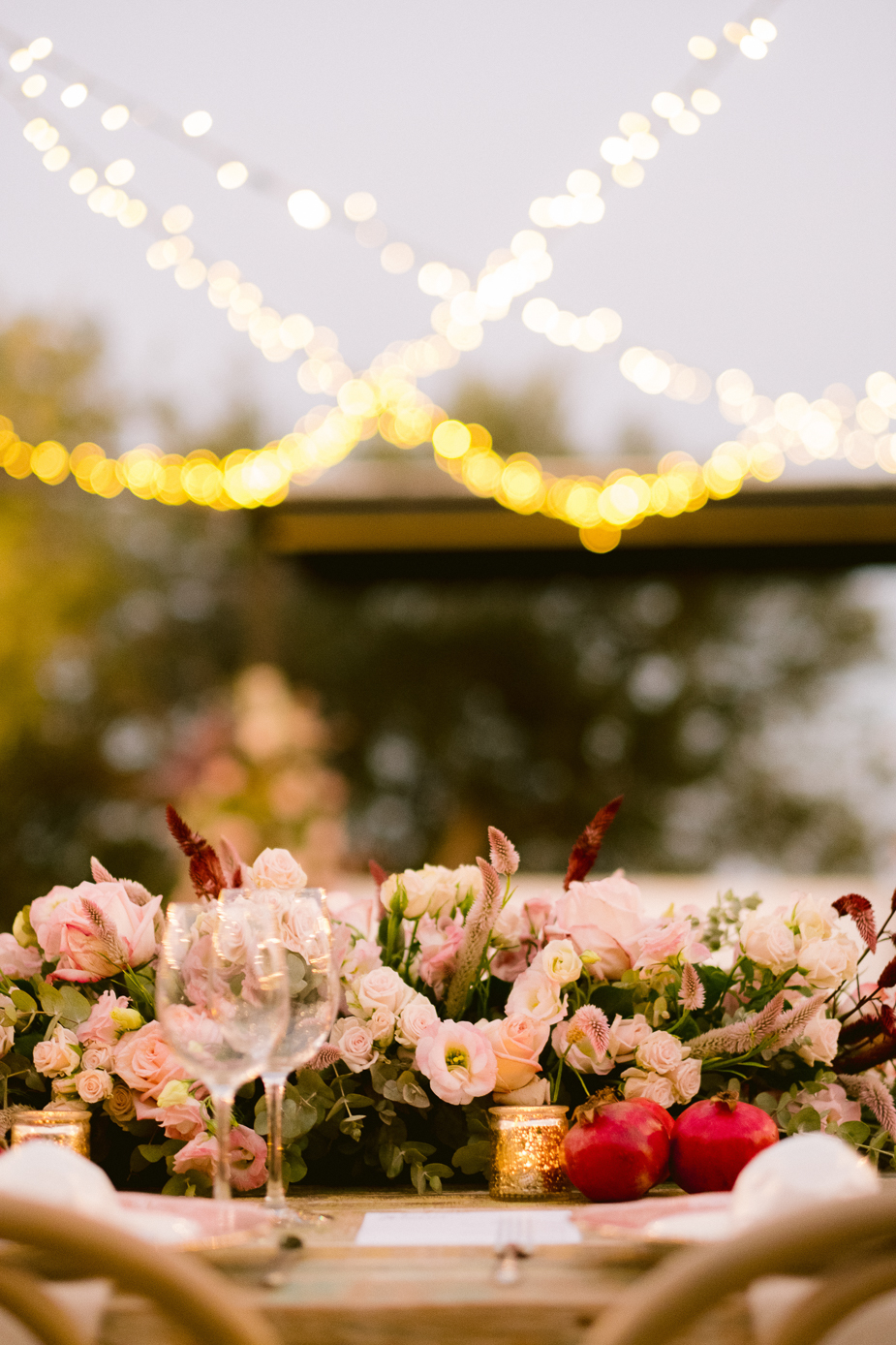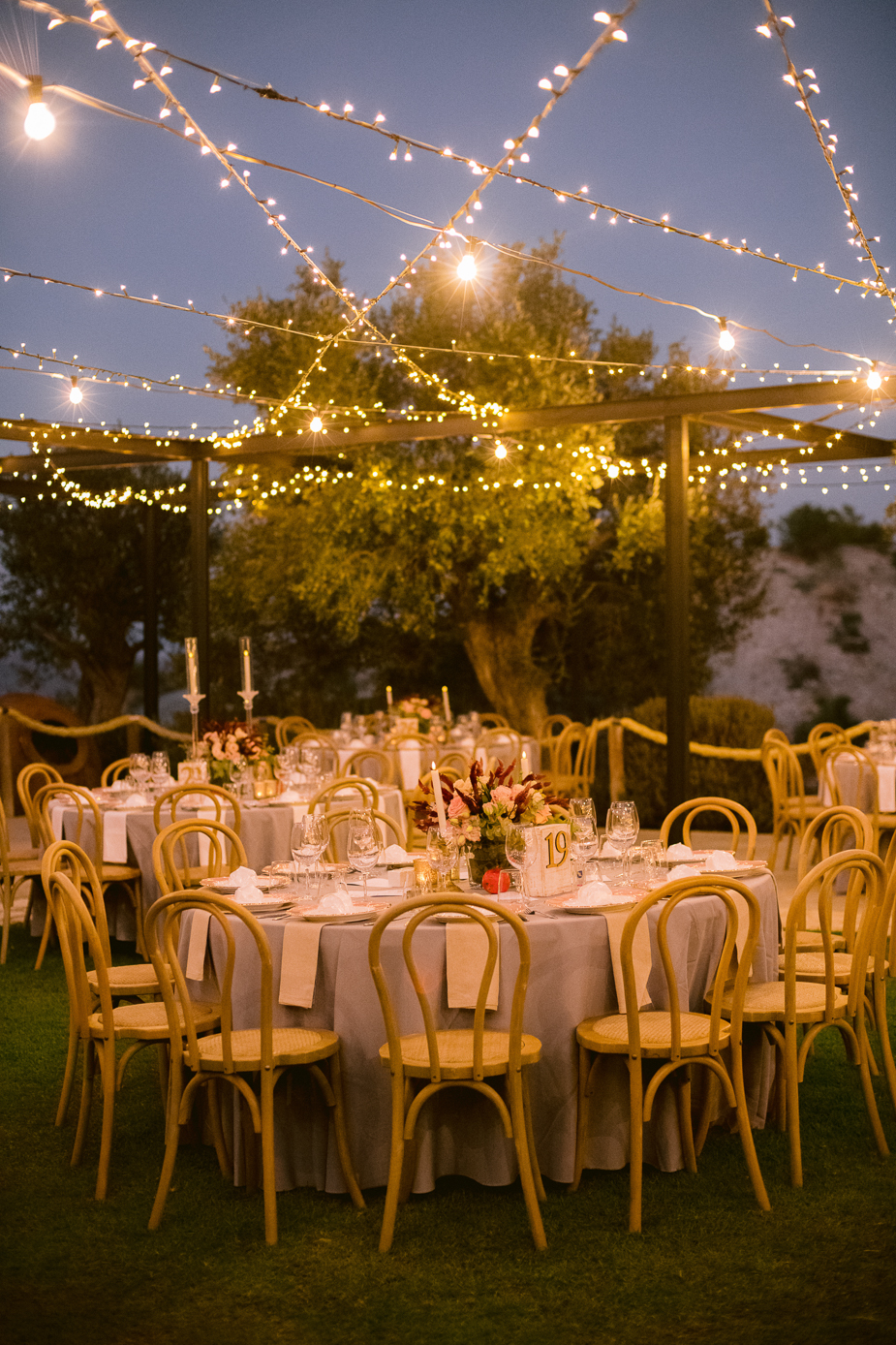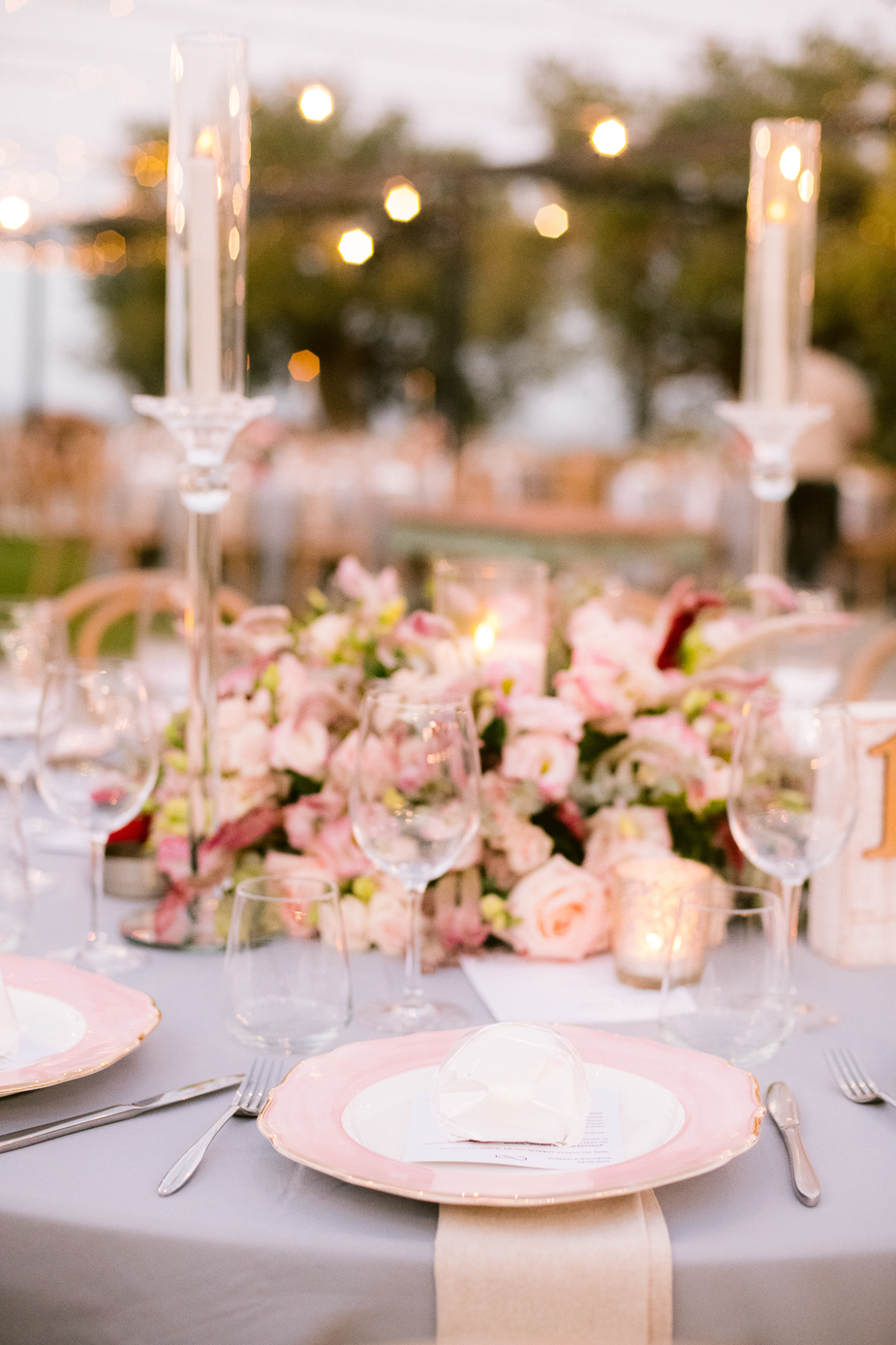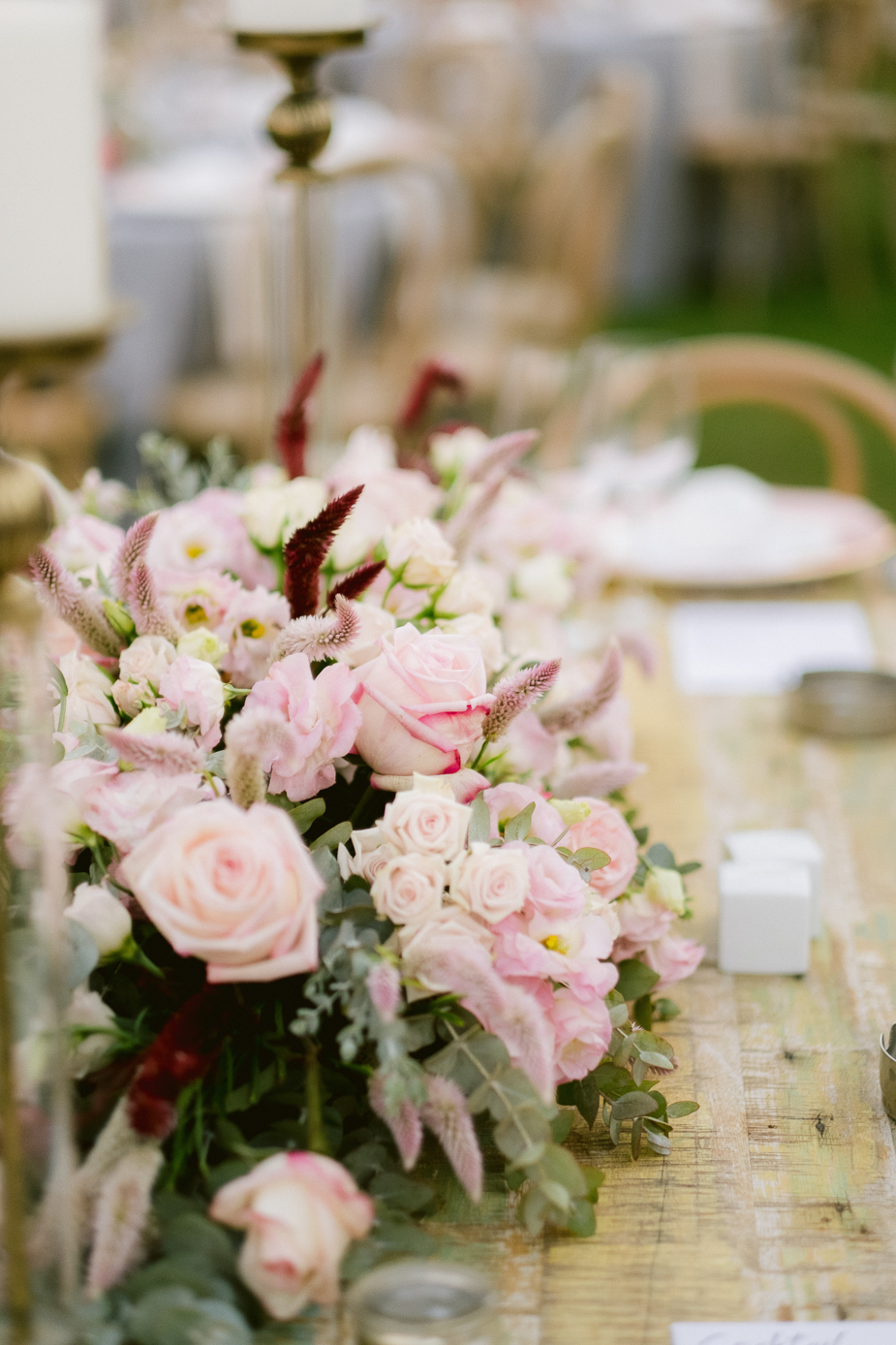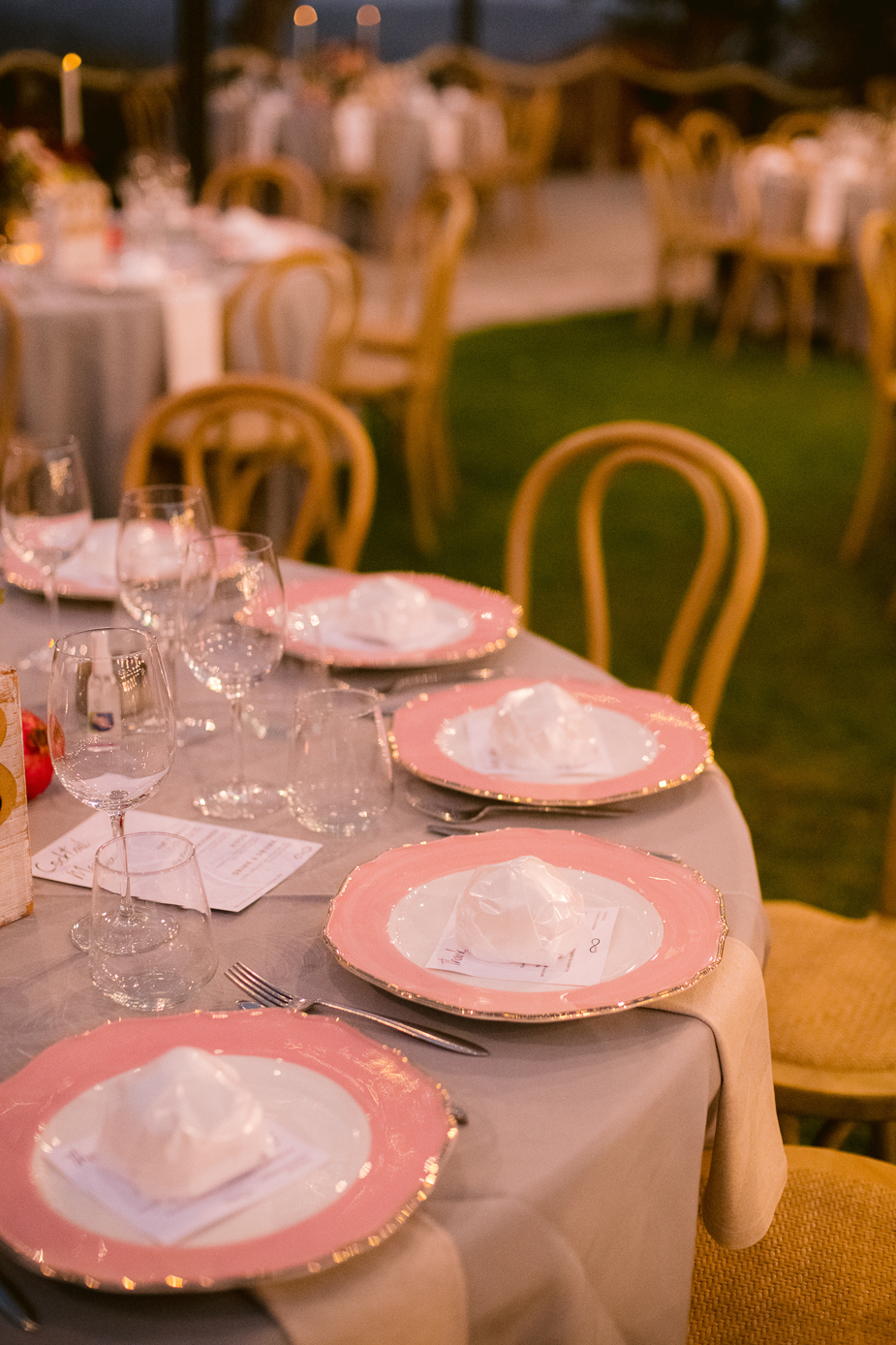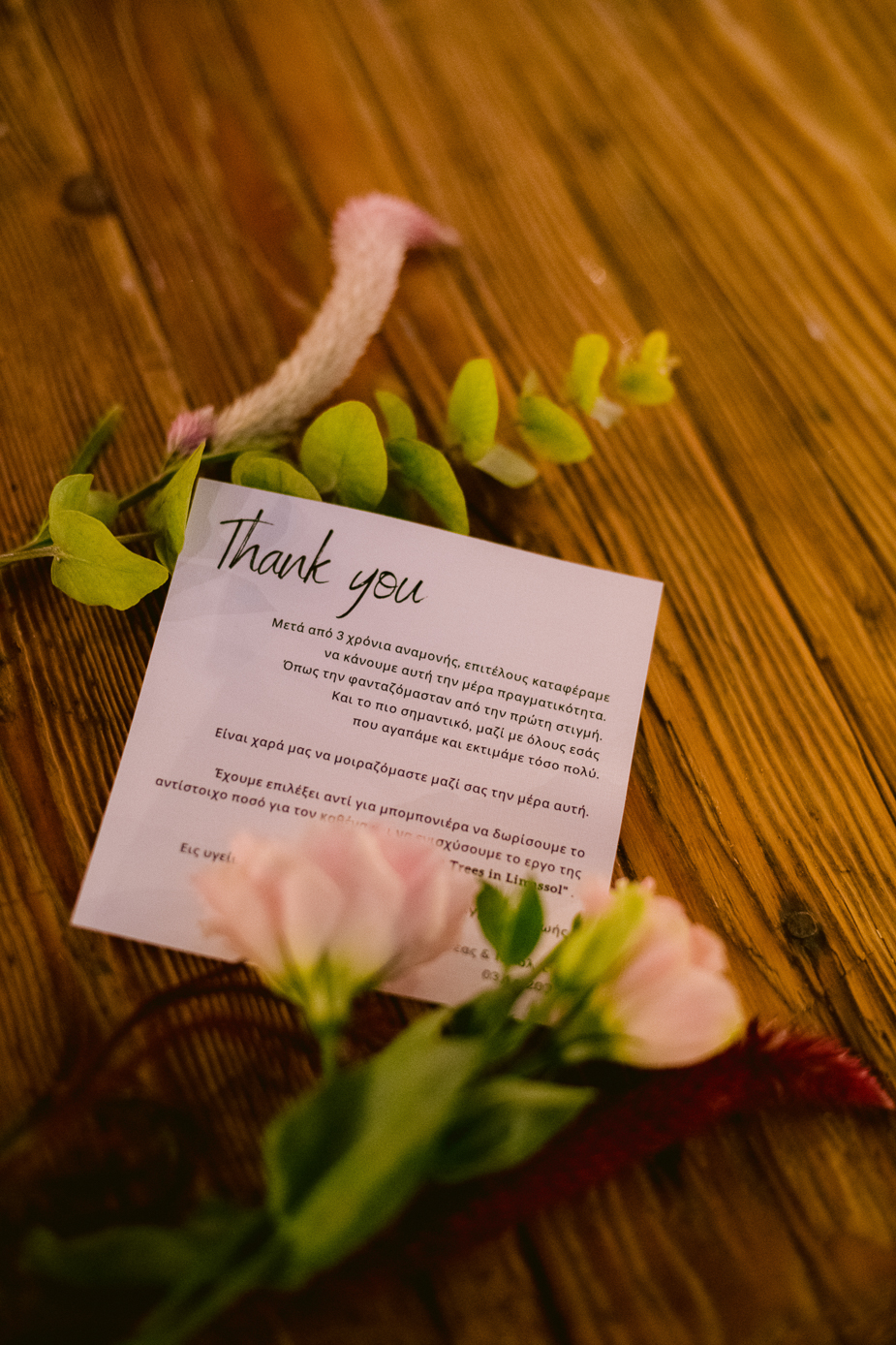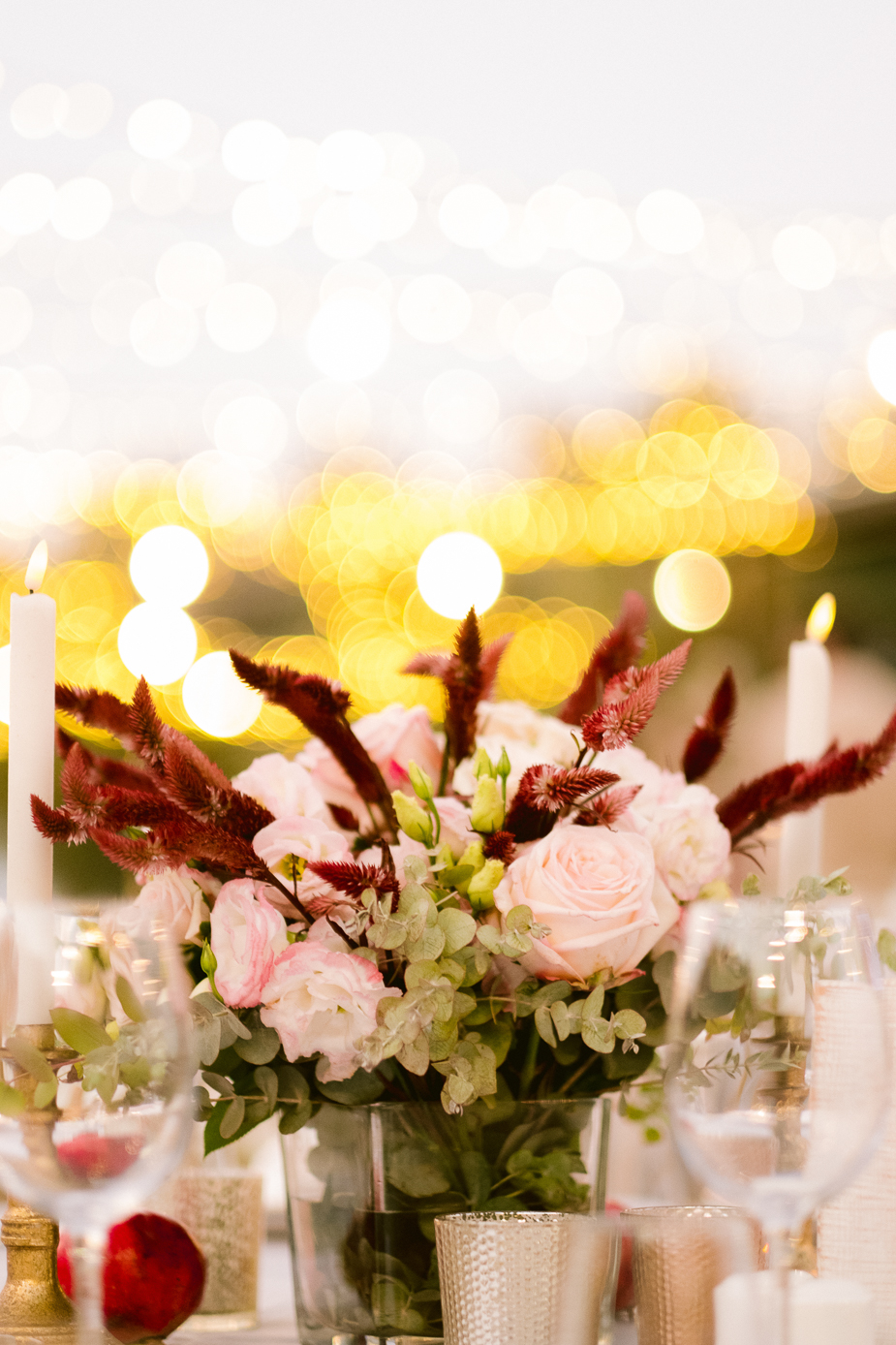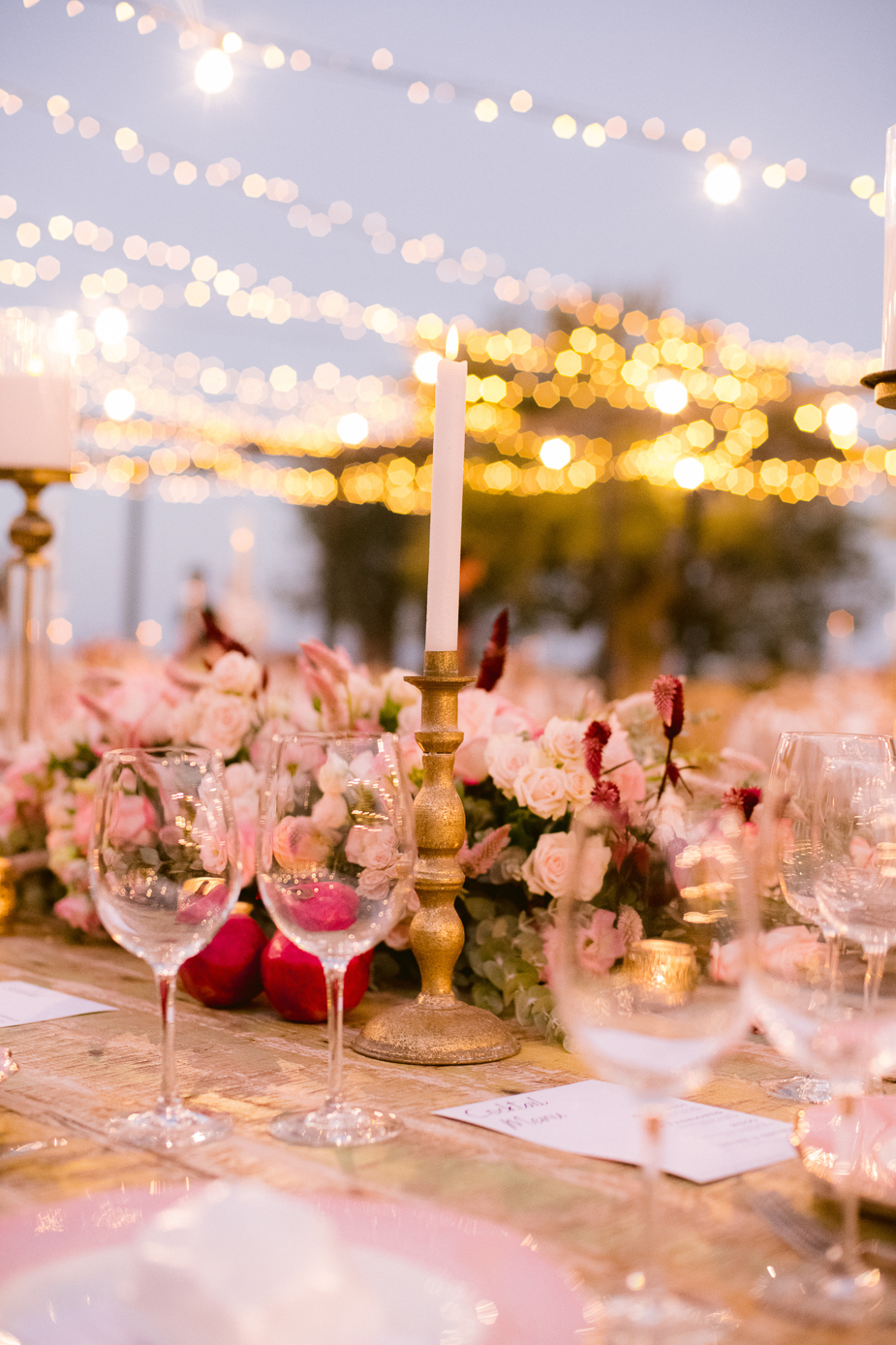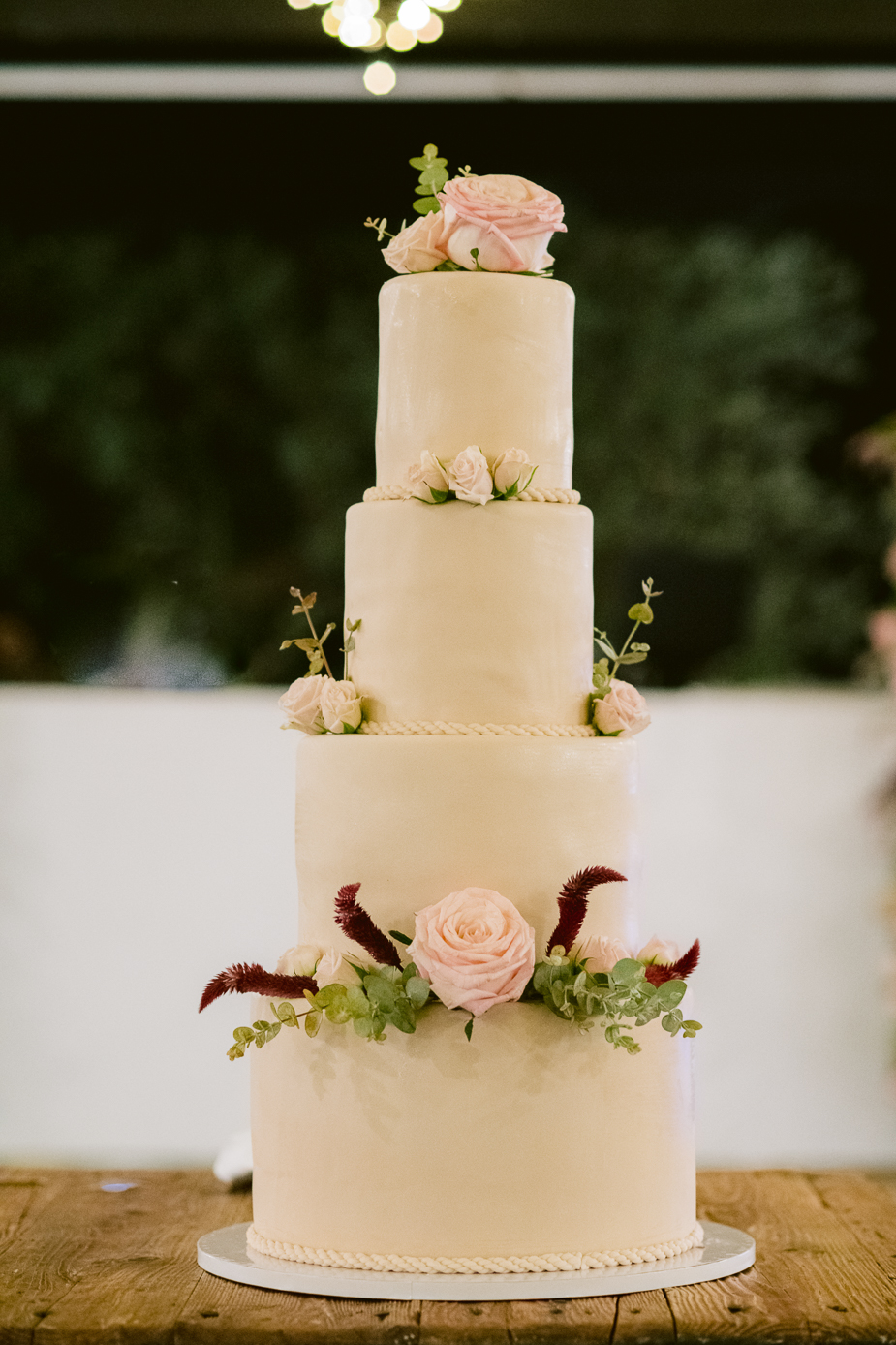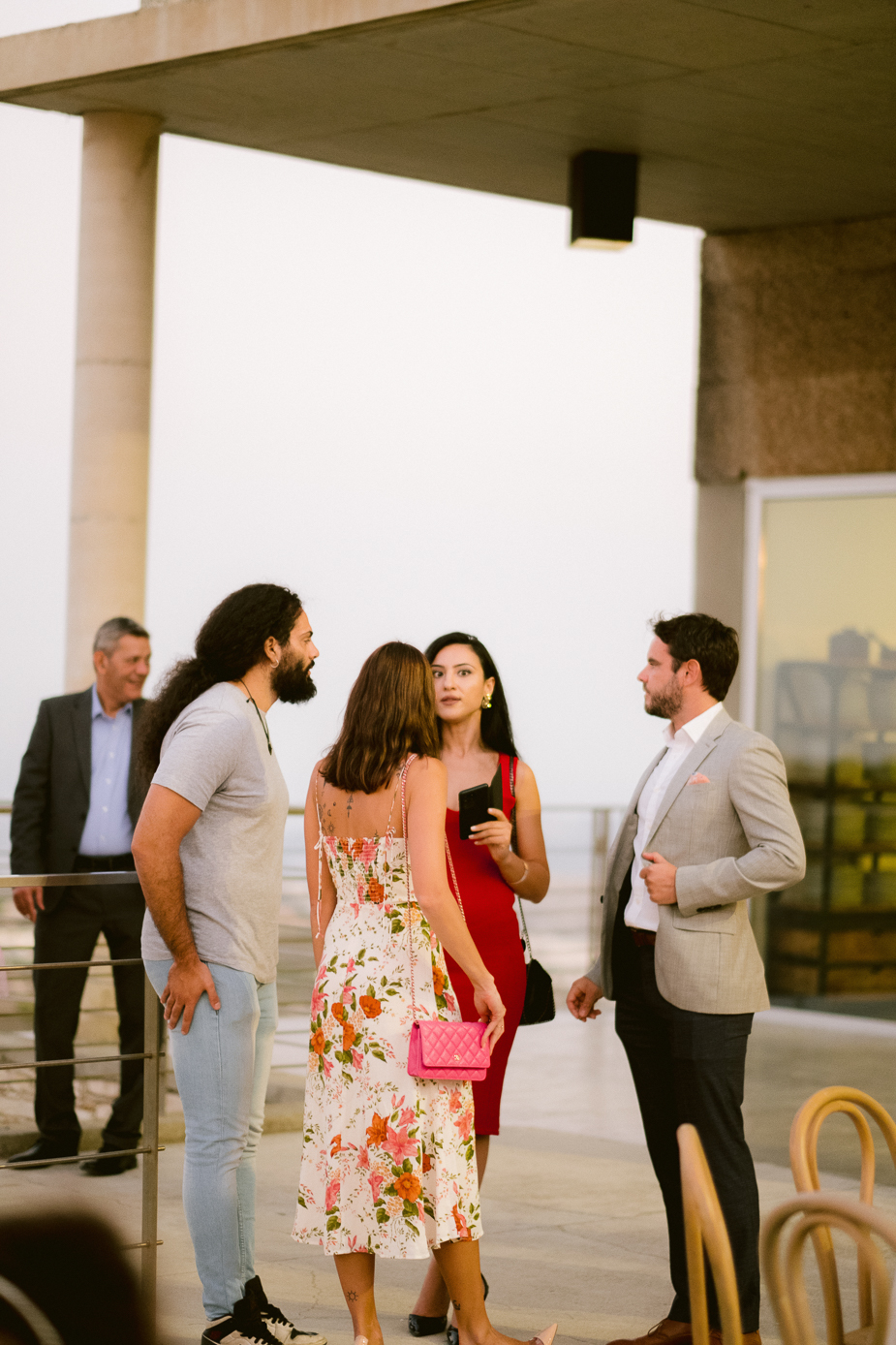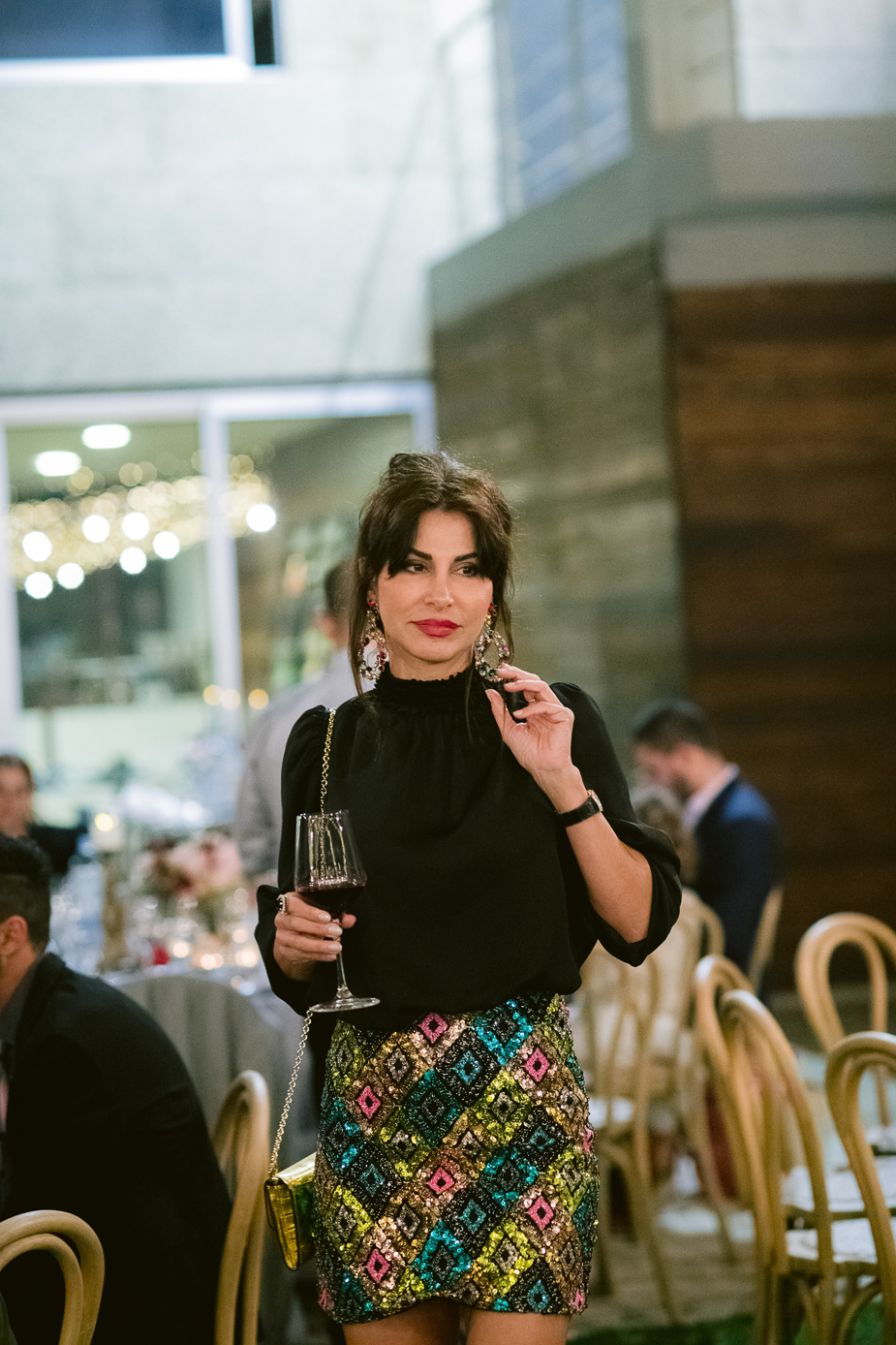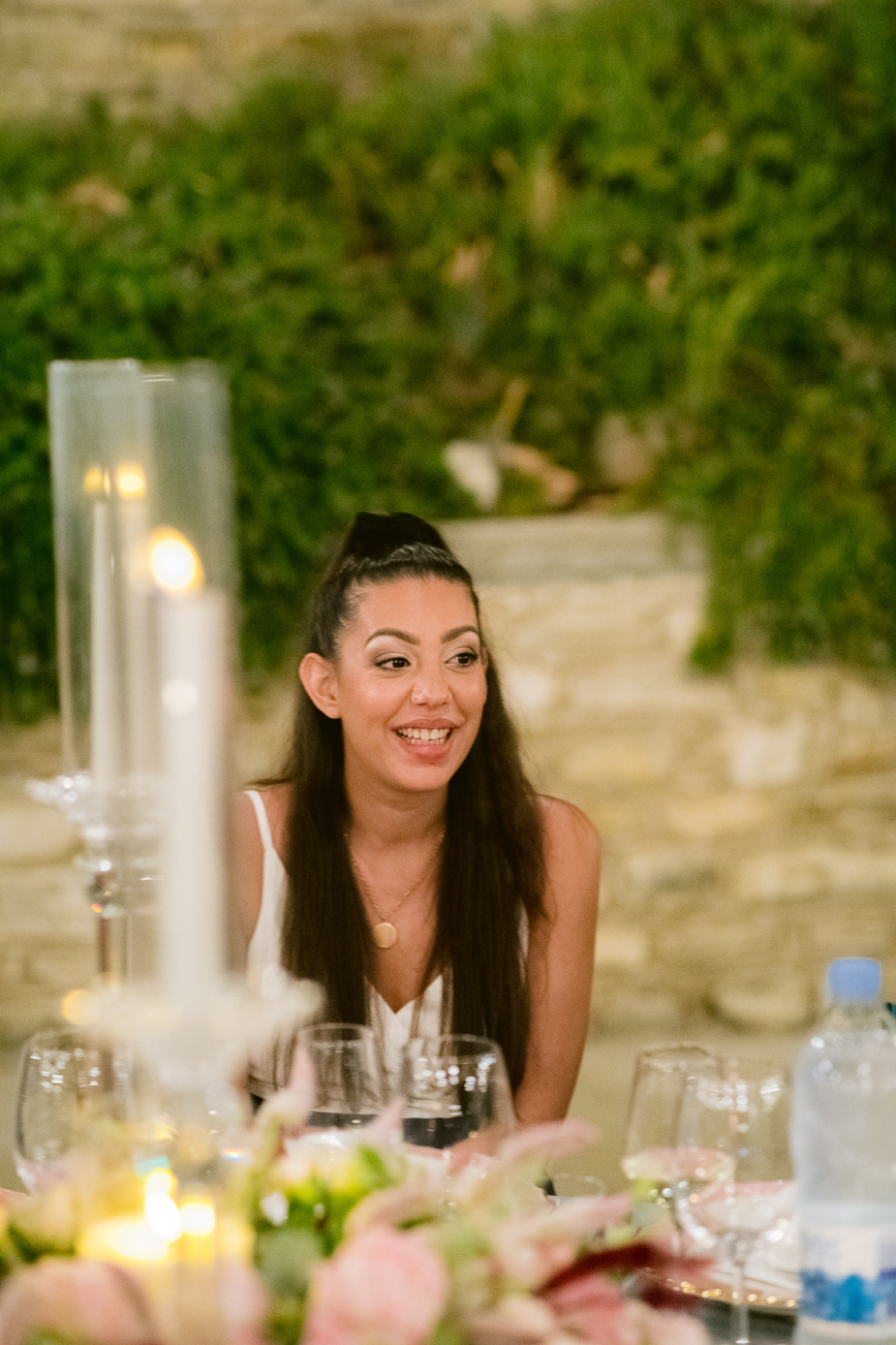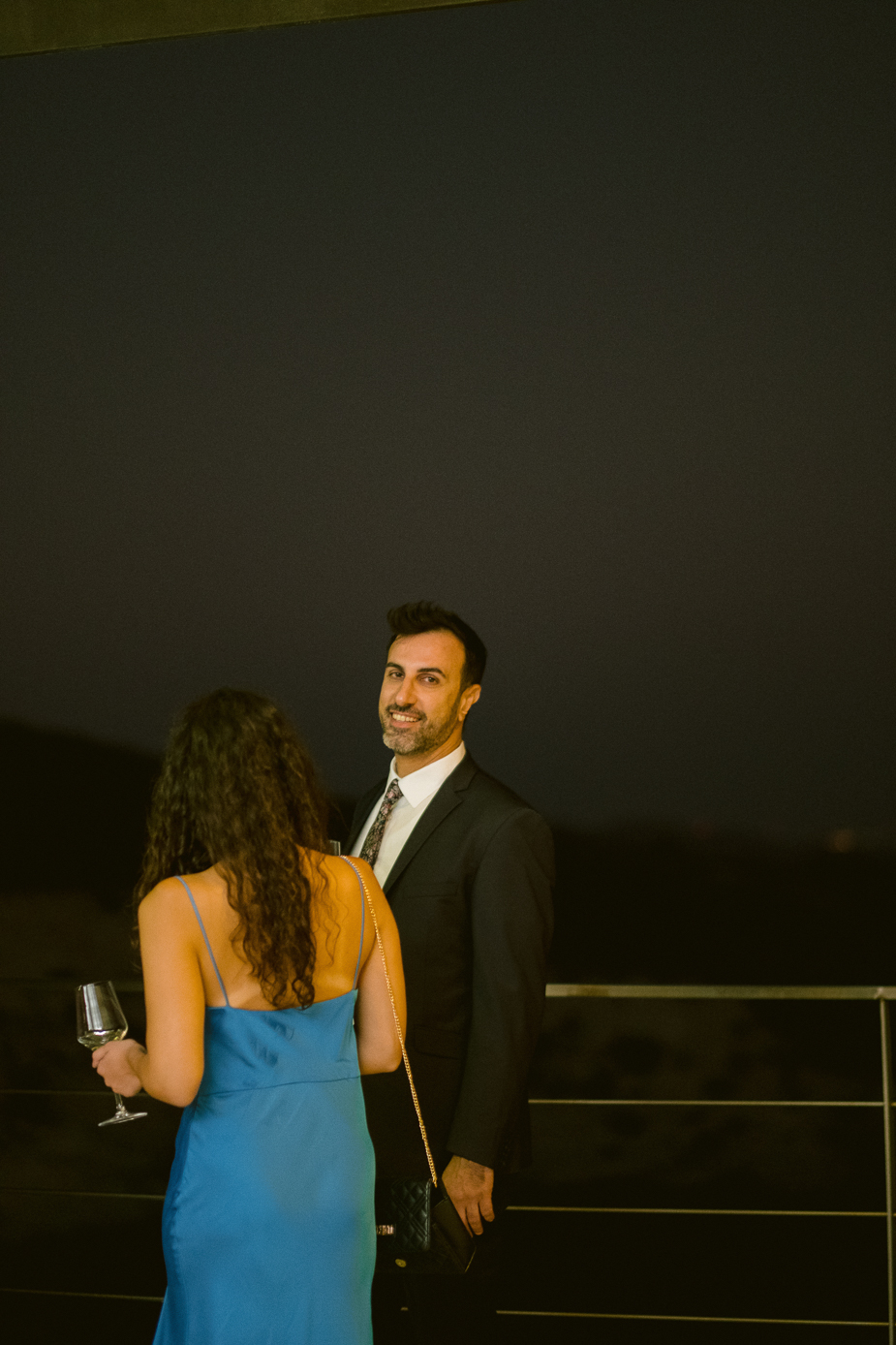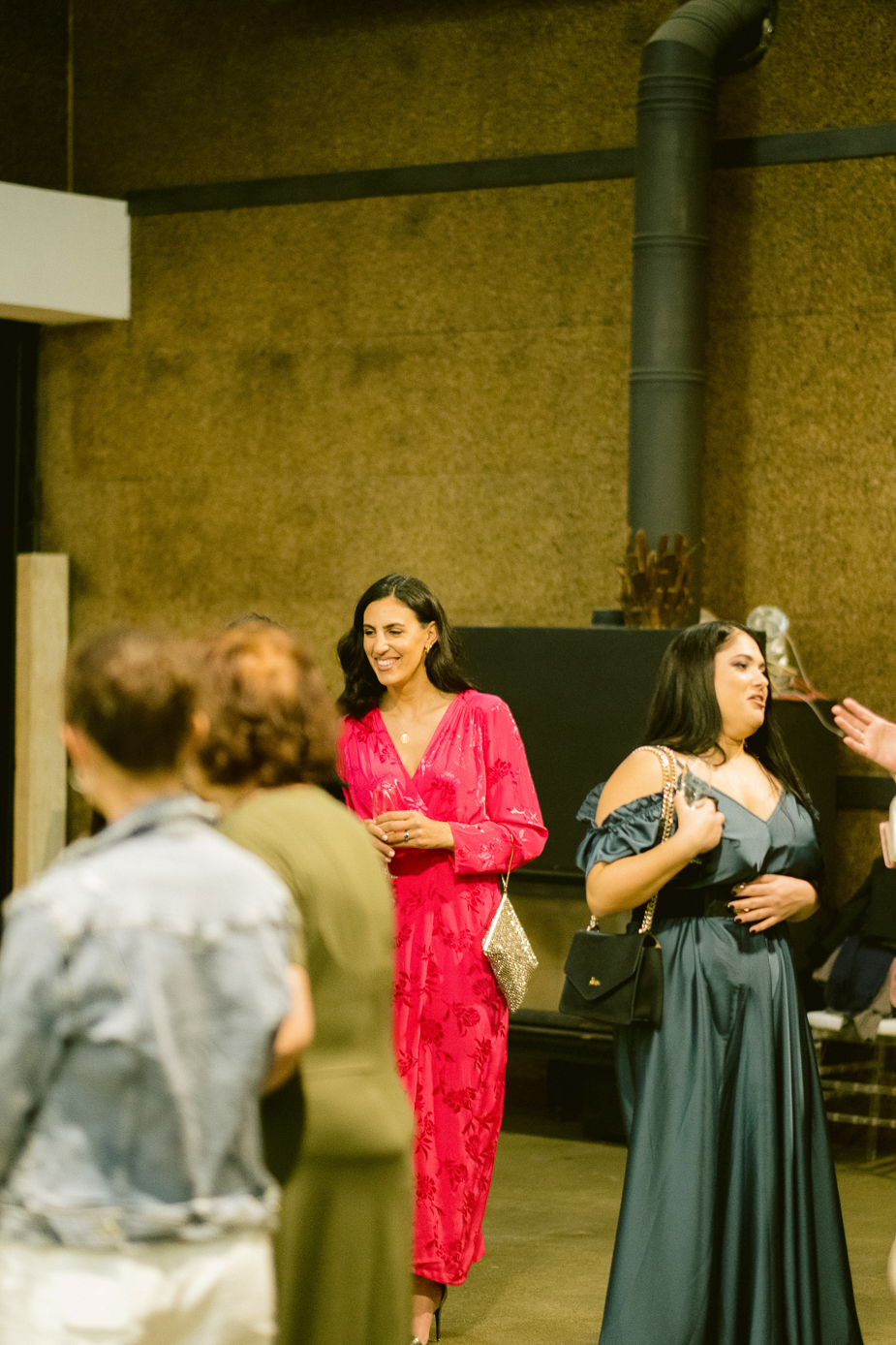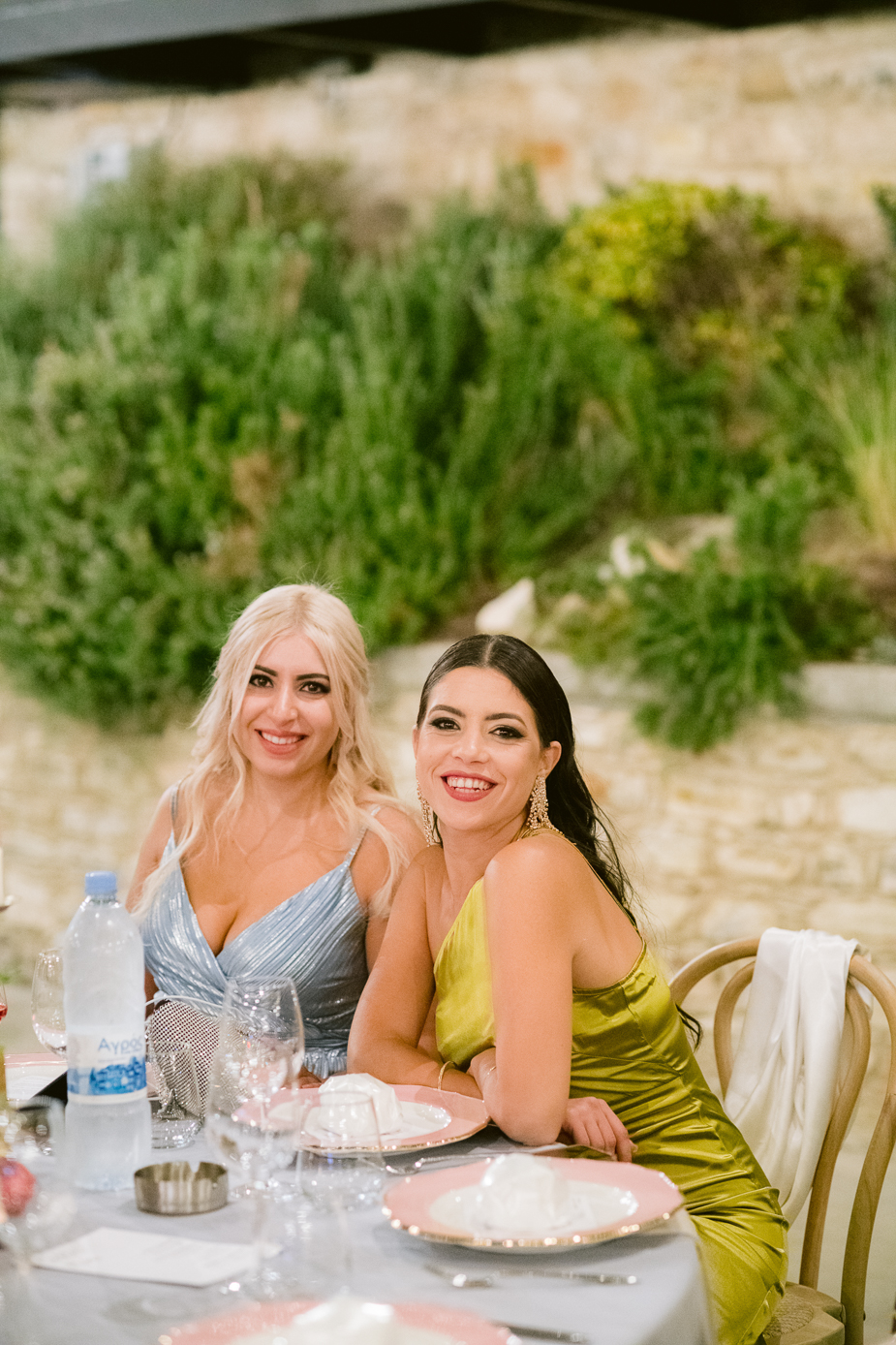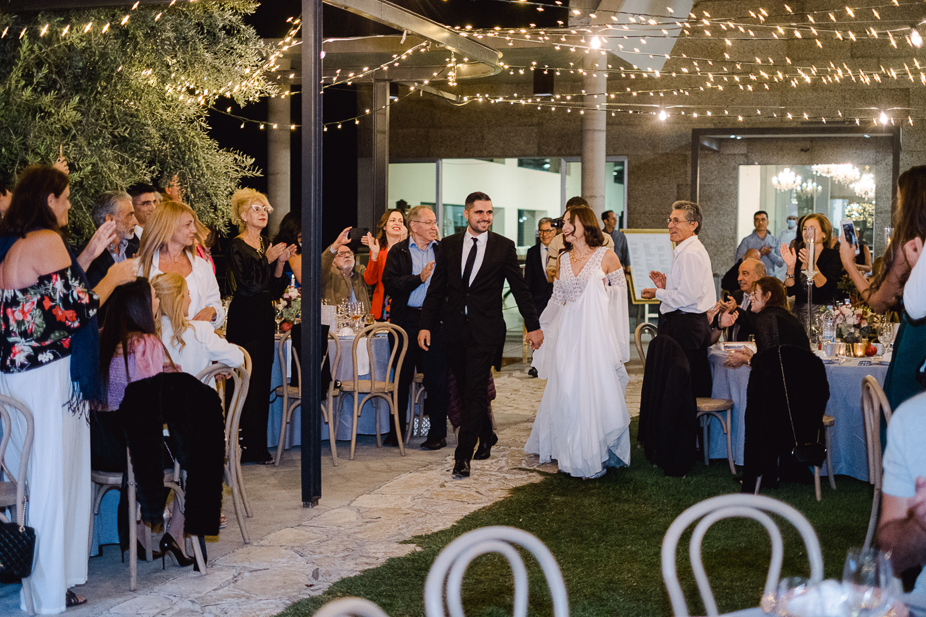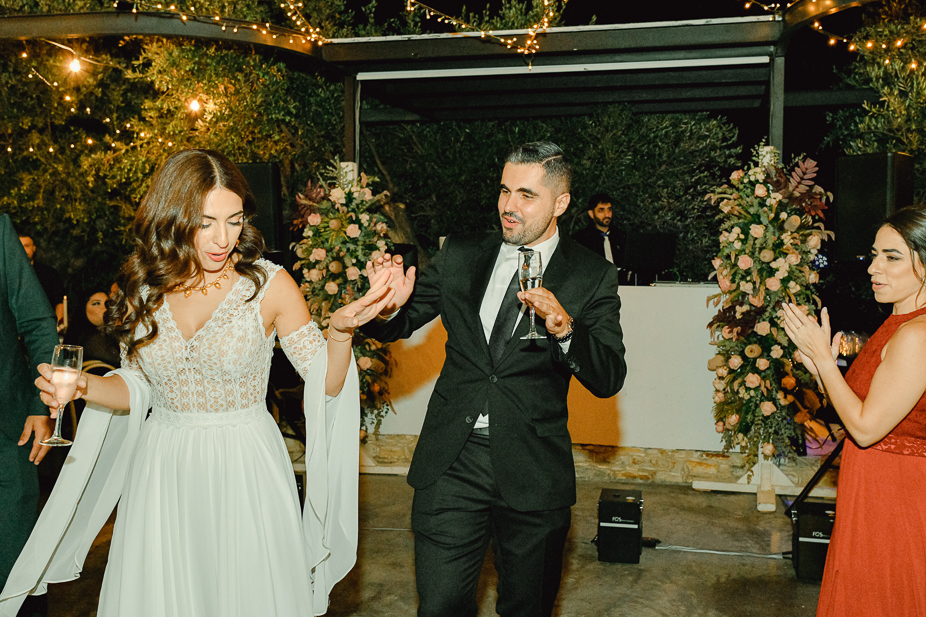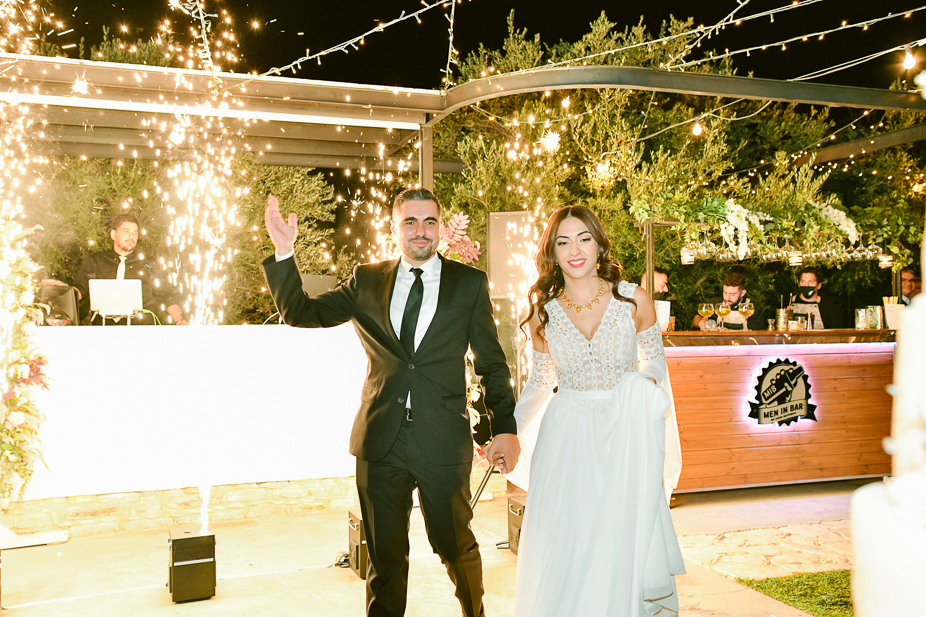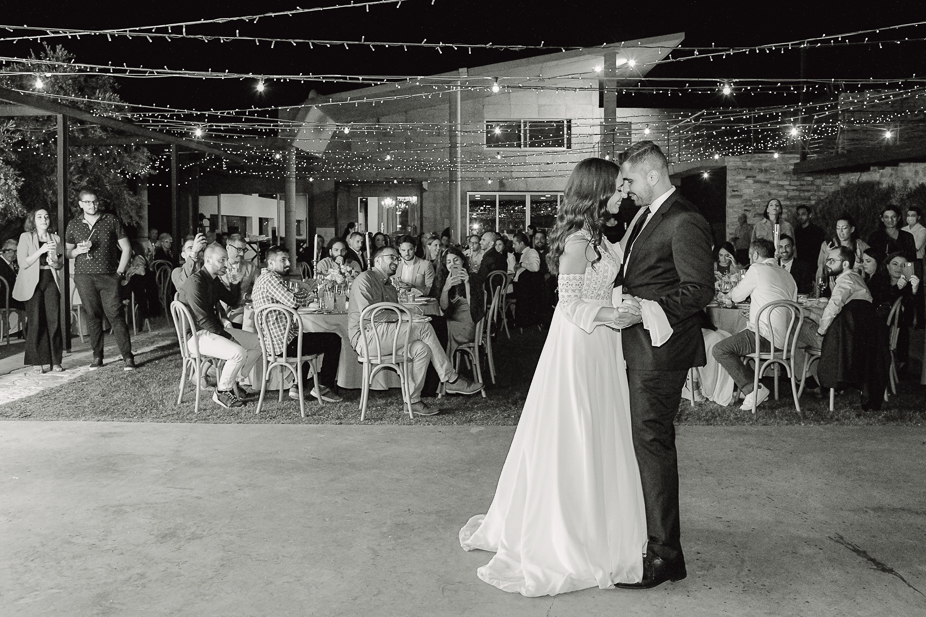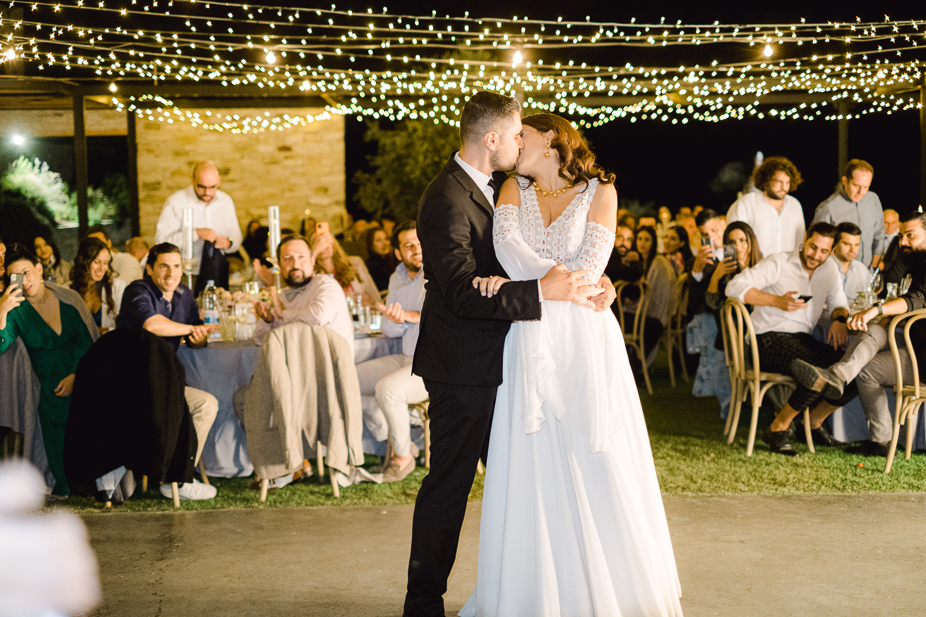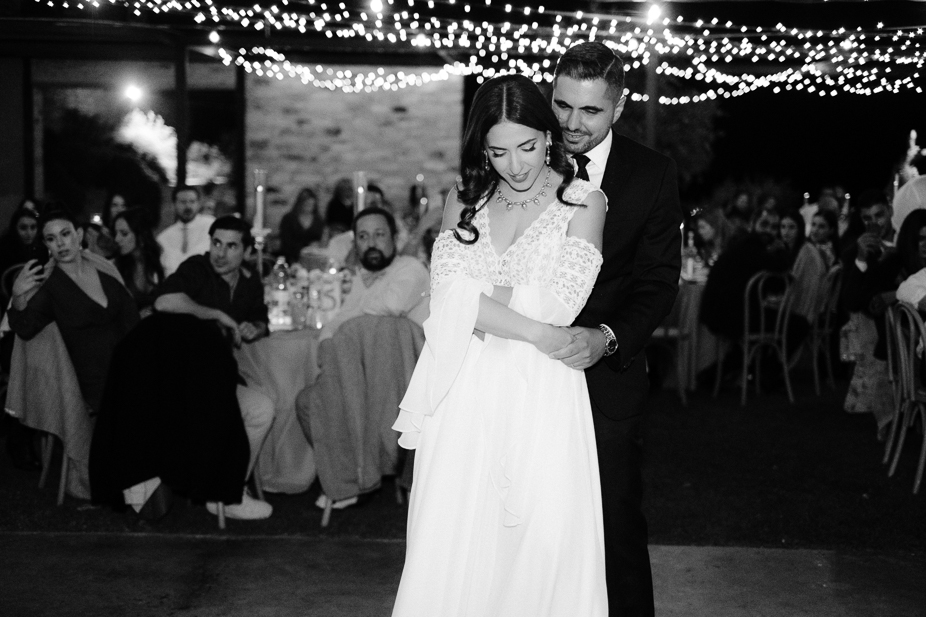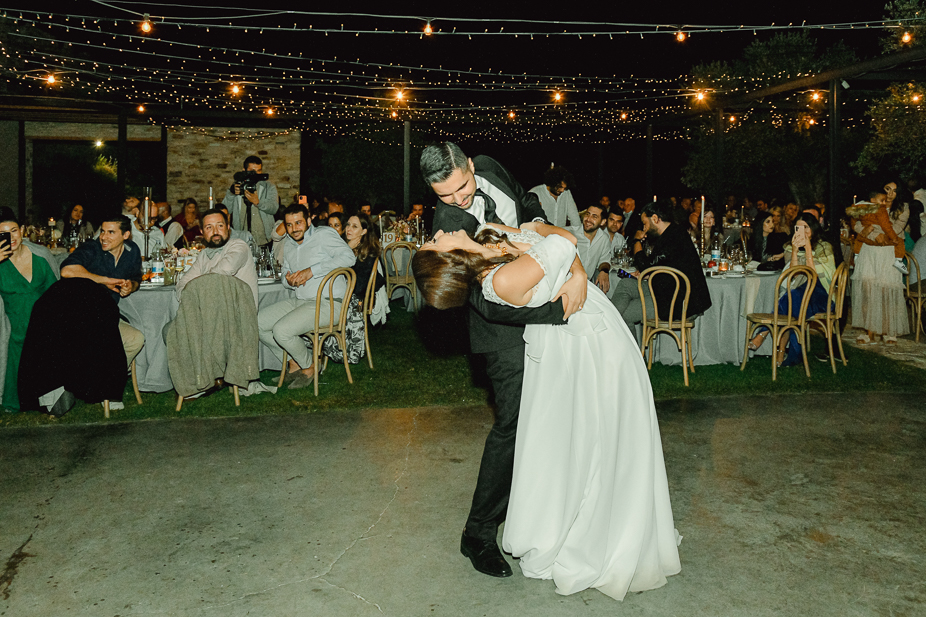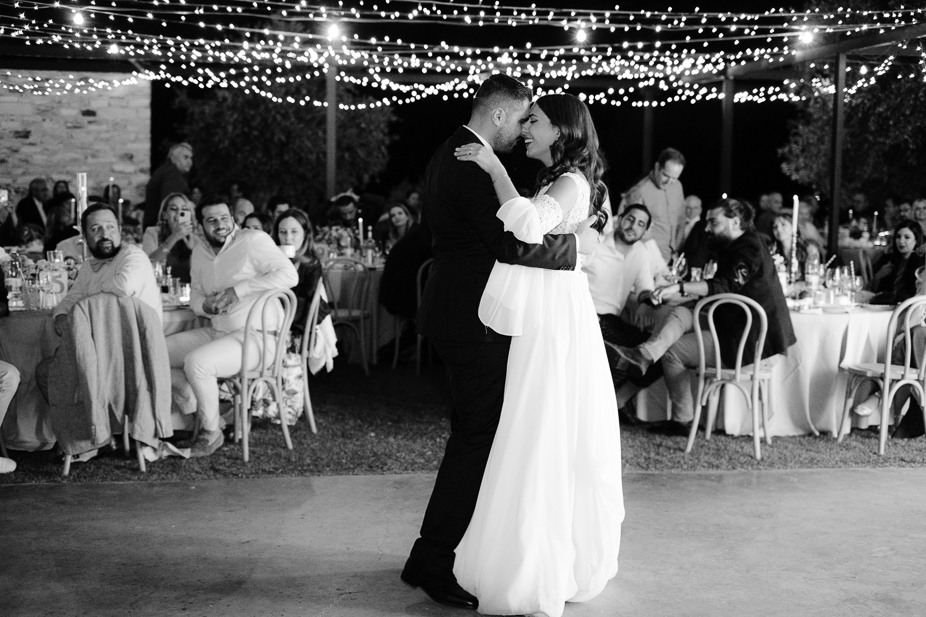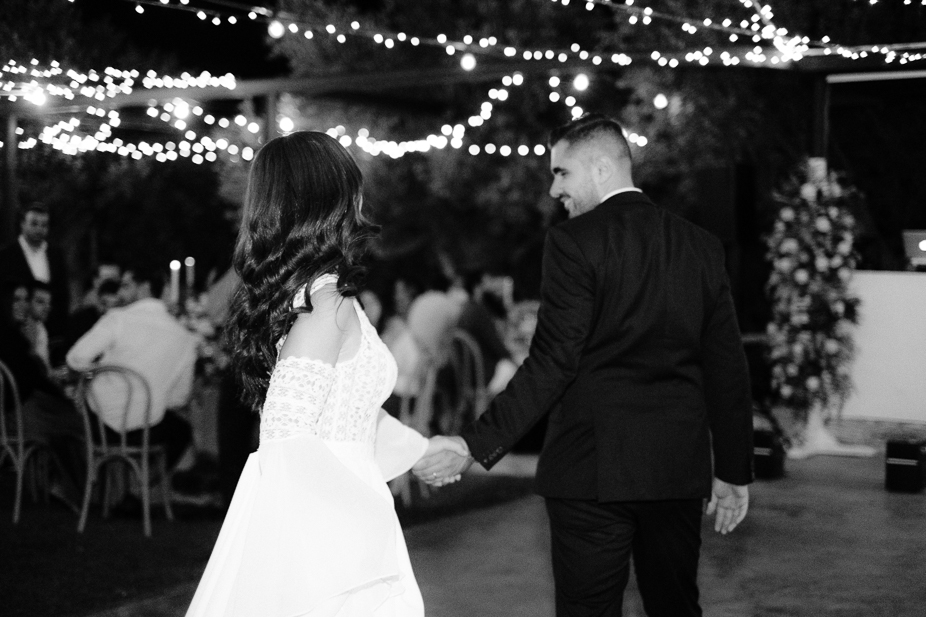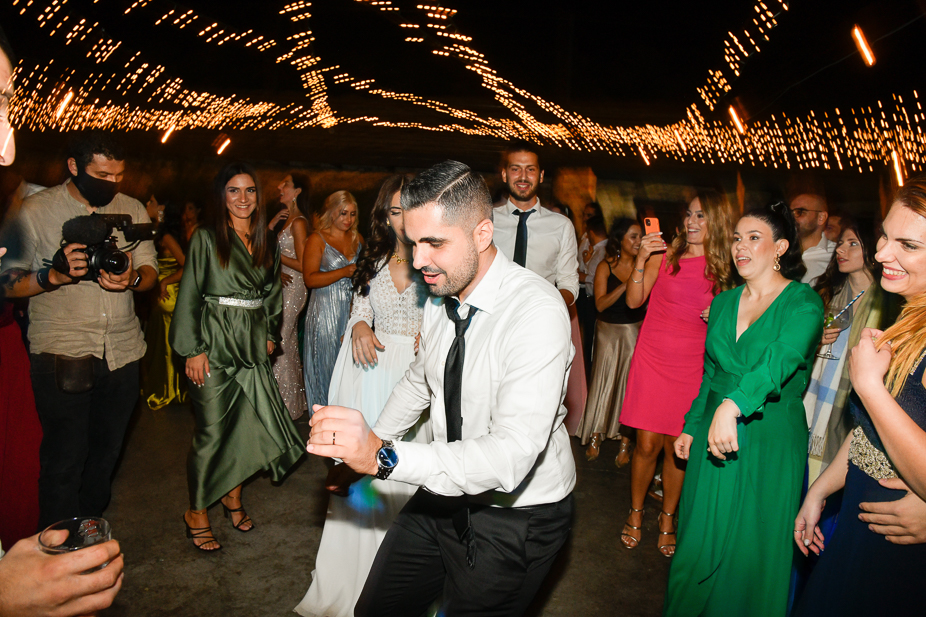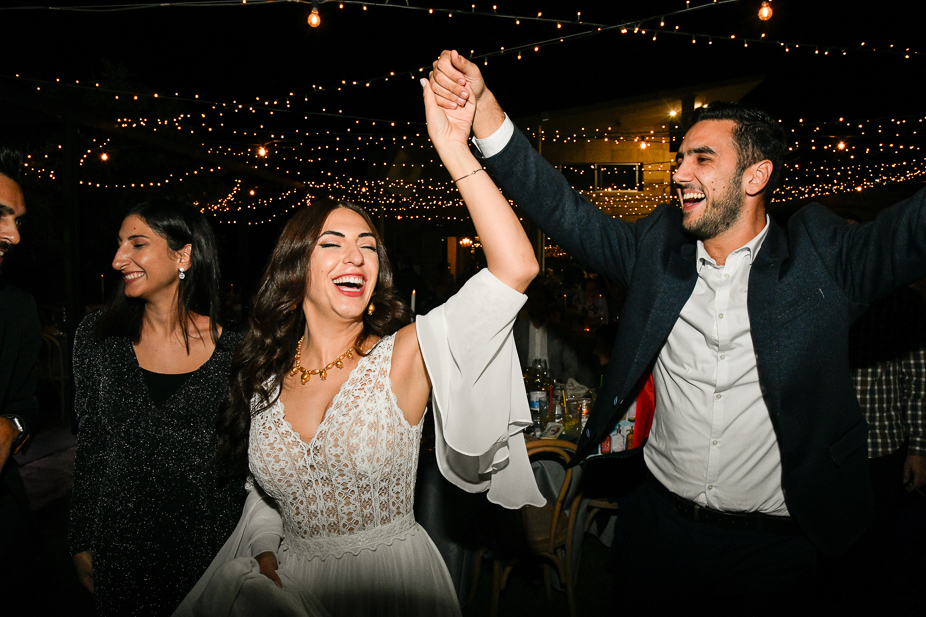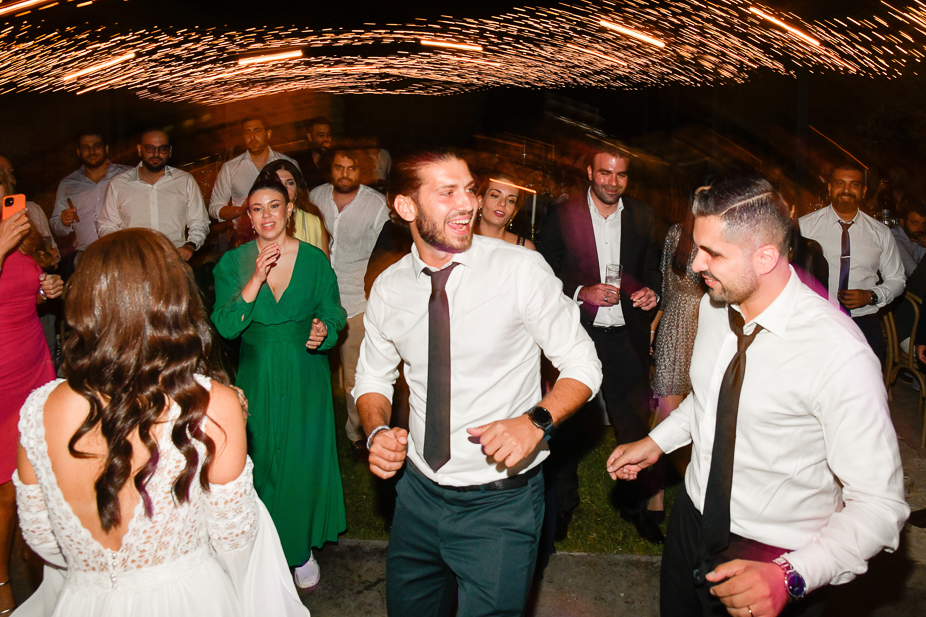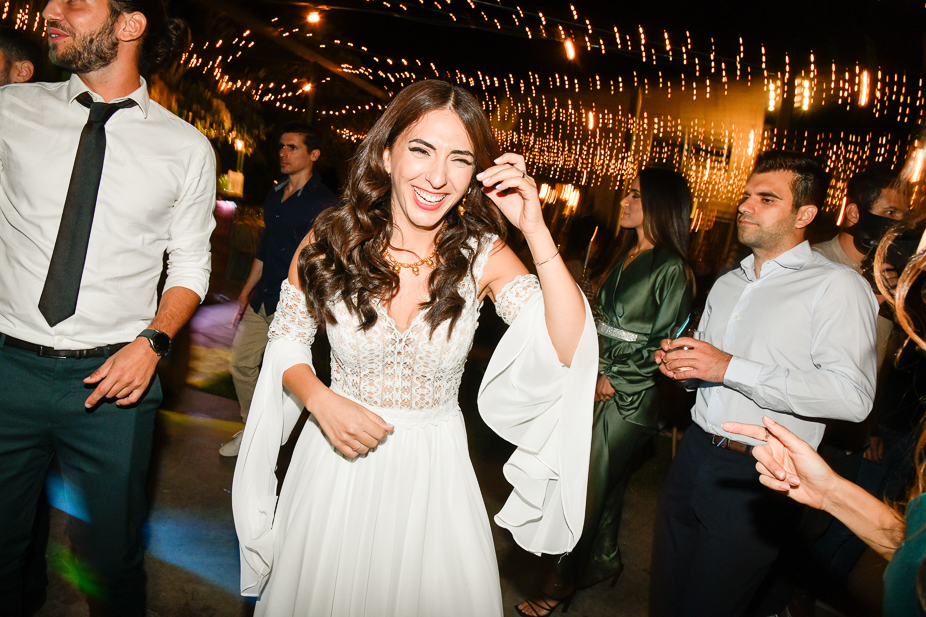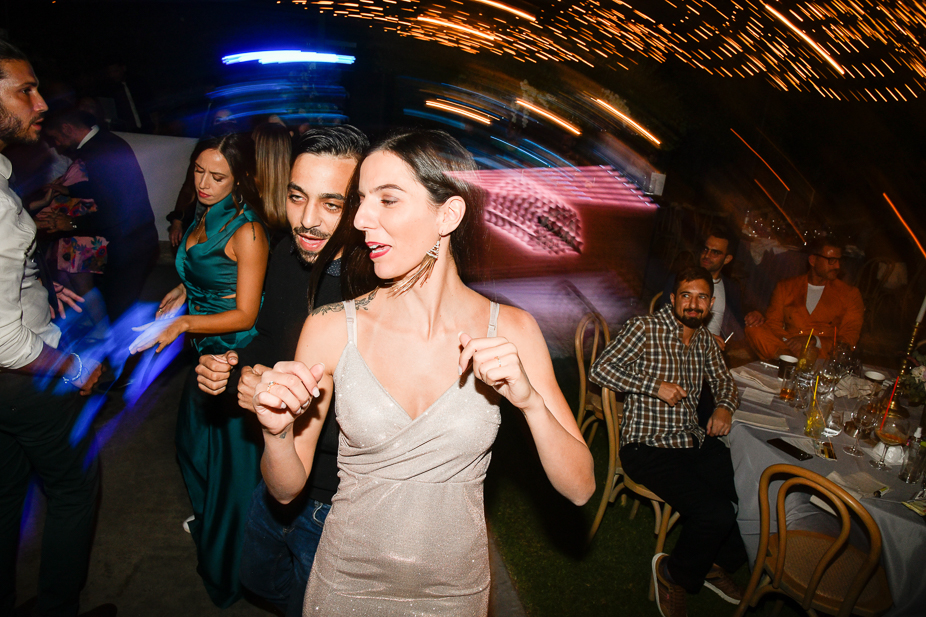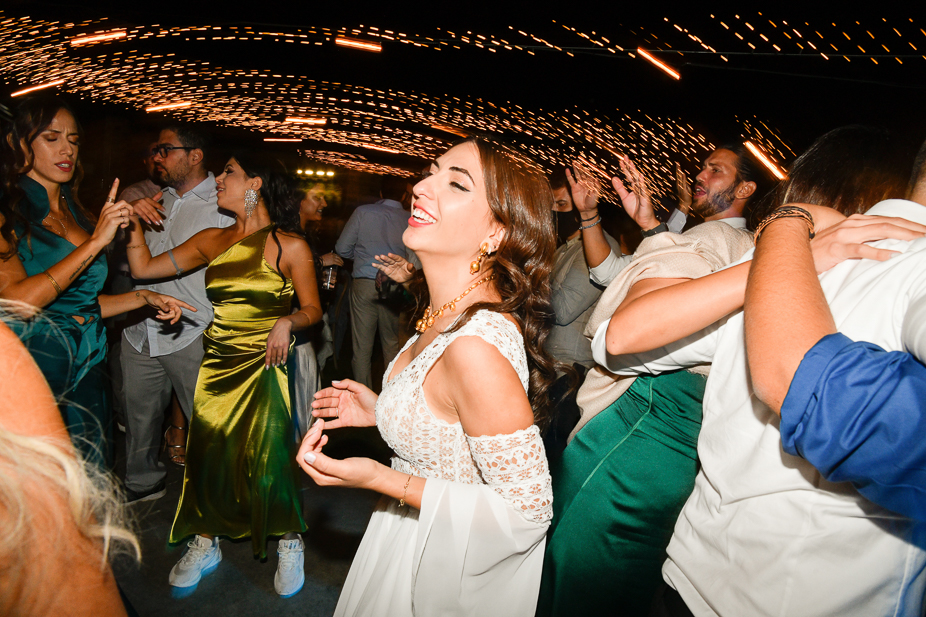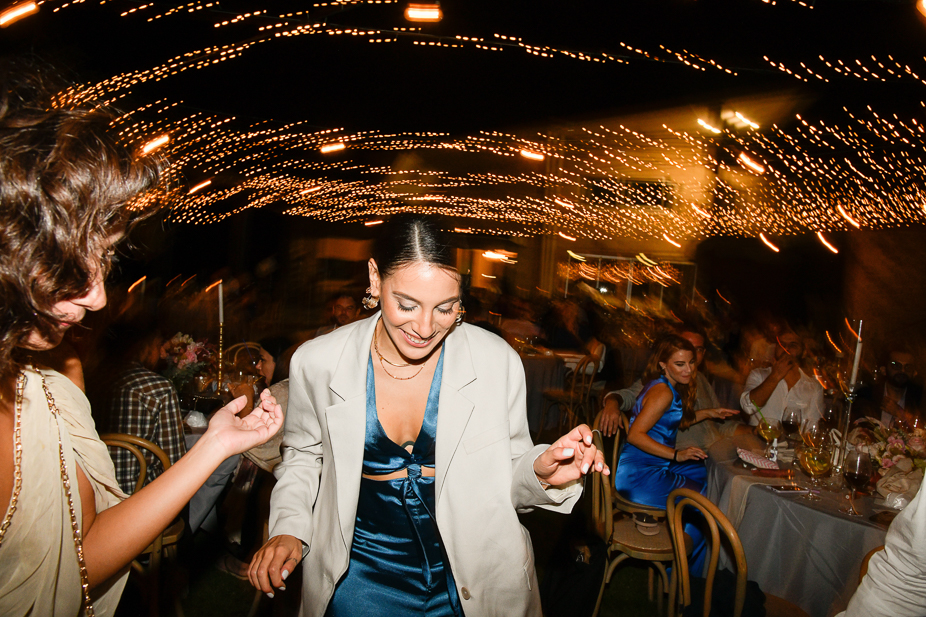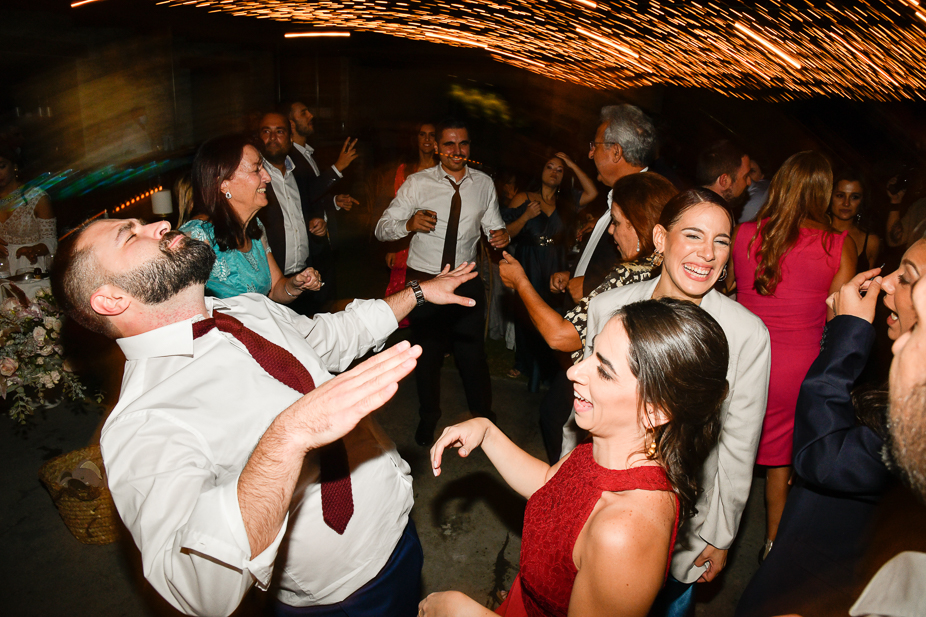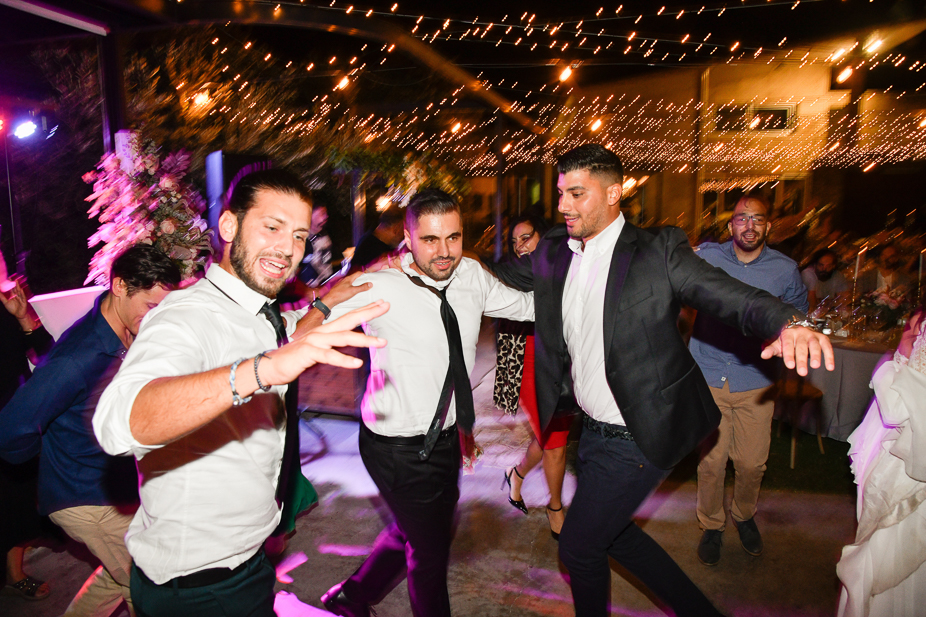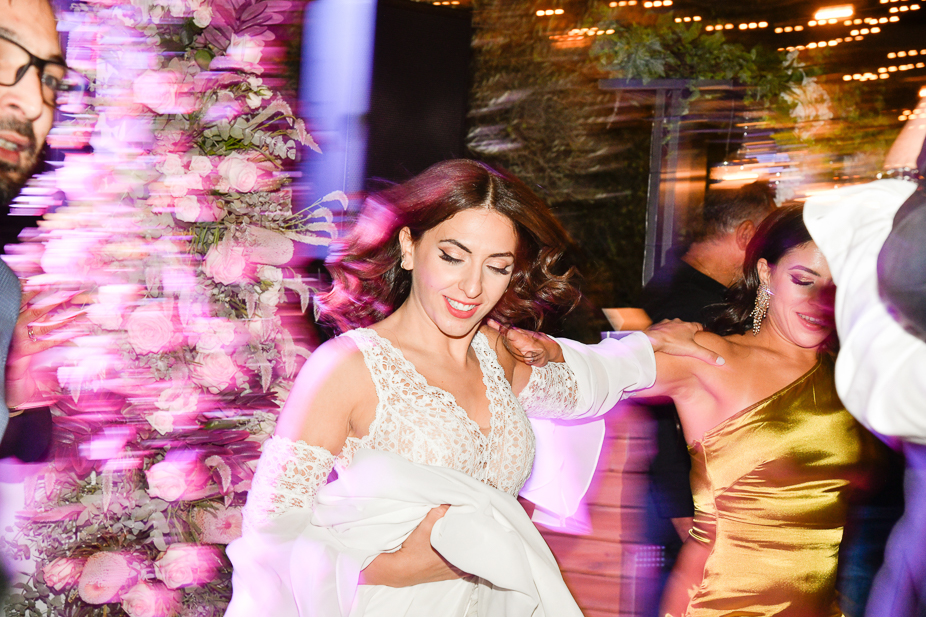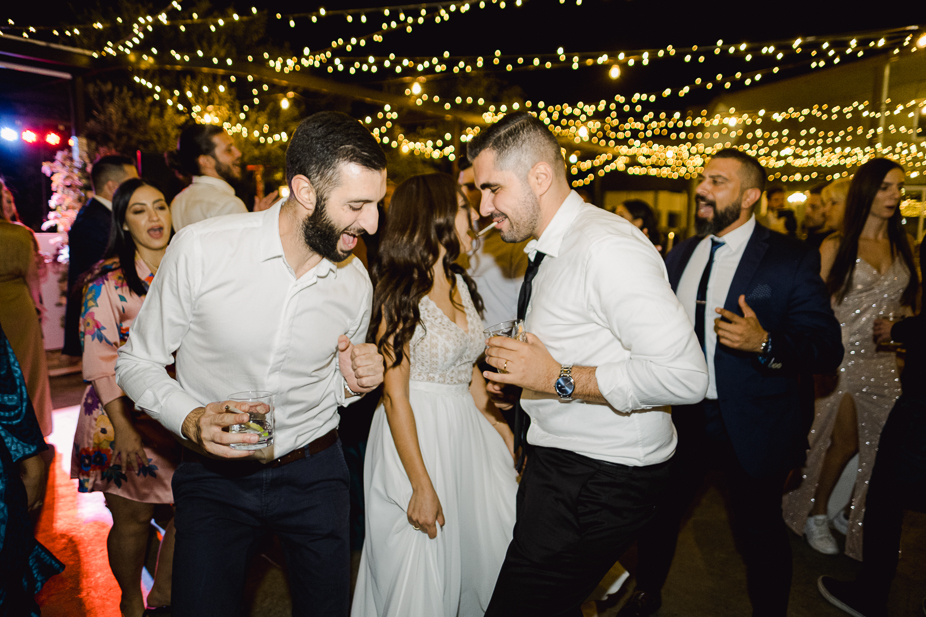 ---

Message from your Wedding photographer
Dear Bride and Groom to be,
Our lives are crazy and beautiful. Memory is our keepsake for the rough days. Our families and friends, our children and our graceful oldies, all laughing and dancing in the so­ light , memories kept safely in photographs to brighten up any day.
Marriage is the Space where two people can be completely vulnerable, yet totally secure.
Fear not as we will build it, mould it and shape its beginning together. My simple, humble and intentional acts I promise to be the most meaningful.
The challenges we may face I promise to always find us closer. Adore has no other crave but to fulfill itself, so let these wants be yours. To melt into eachother and be like a running brook that sings its melody in the night, know the beauty of your tenderness and to wake with a winged heart and give thanks for another day of knowing you love each other. To return home at eventide with gratitude, and to sleep with a prayer for the beloved in your heart and a song of praise for both of you.
Allow me to make that beautiful story of yours an heirloom you will treasure for life_
Lets get know each other
Welcome to my world, thank you for being here, take a peek, and say hello, I'd love to meet you!
Allow me to make that beautiful story of yours an heirloom you will treasure for life.
Sincerely,
Panayiotis Hadjiapostolou