No one sets out to be a bad wedding guest, sometimes it just happens. Best case scenario for a bad guest, you never even know that the couple feels that way, people just talk about you behind your back. Worst case scenario, the whole wedding is talking about you right then and there and someone is assigned to "handle the situation": YOU. The good news, it's actually pretty easy to be a good wedding guest. Here are some of the most common pitfalls and how to avoid them. The couple thanks you for educating yourself on proper wedding guest etiquette, but most importantly, future you thanks you! Now that we've got all that covered, what are you going to wear?!? Check out this article where we cover what to wear for every different type of wedding. Men, we've got looks in there for you too!
1. FOLLOW THE COUPLE'S COVID-SAFETY REQUESTS
Right now, everyone (and every state/country) has their own set of COVID protocols that give them the greatest sense of safety. Hosting a wedding can be especially stressful for the couple as they feel responsible for keeping all of their vendors and guests safe as well. While you may not agree with their safety measures or implement them in your day-to-day life, just play along for the day. If the couple requests that guests wear masks, wear your mask (and don't make a scene about it). If they're requesting that all guests be vaccinated, make sure you have your proof of vaccination to avoid any potential drama (some venues require it for entry). If you're not vaccinated and don't plan on getting vaccinated in time to attend the wedding, it is perfectly acceptable to sit this one out and send your well wishes from afar.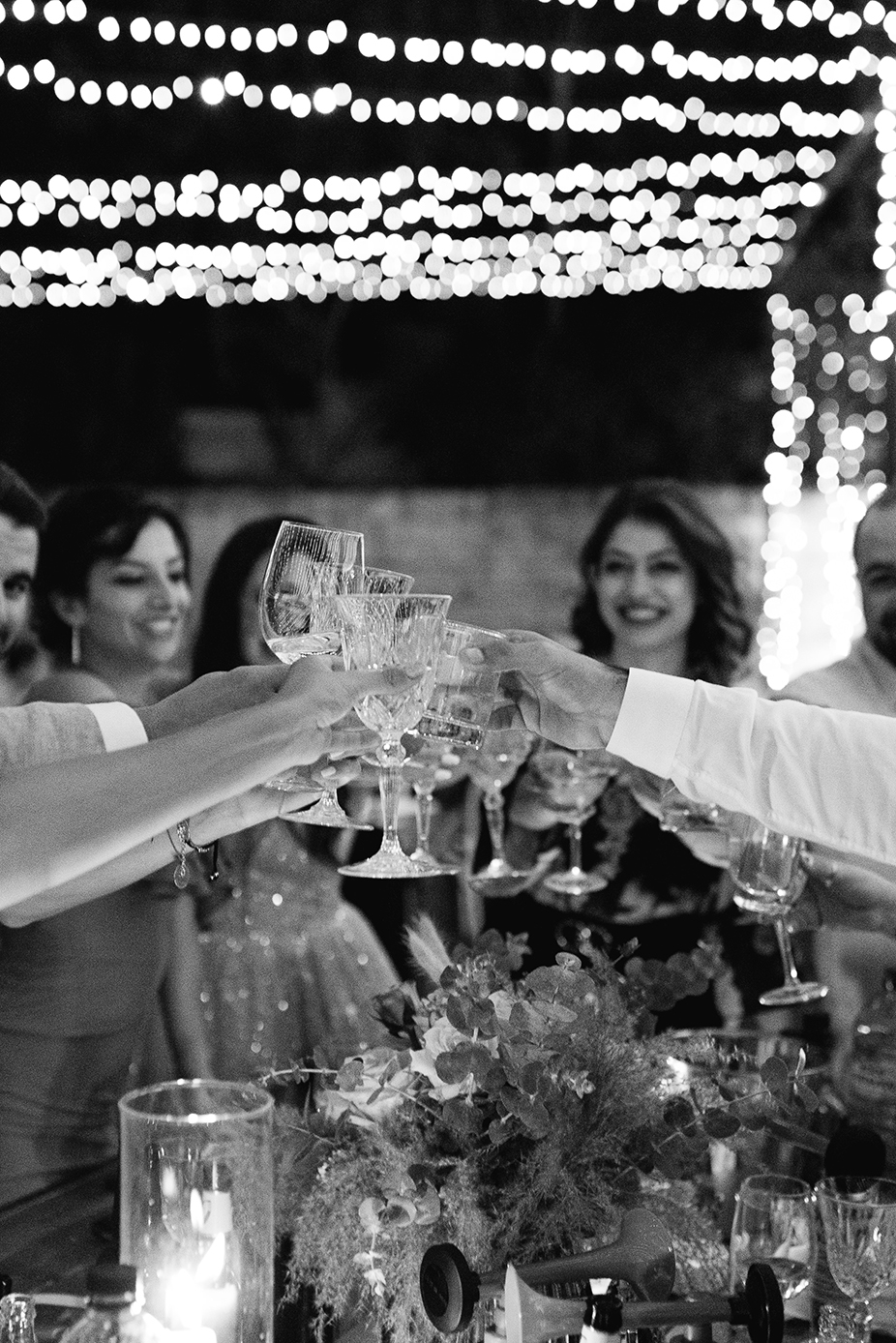 2. DON'T DRINK TOO MUCH
Drinking too much is the quickest way to end up on the bad guest list. It may sound easy to avoid, simply don't drink too much, but that's easier said than done. Here are some things you can do to make sure you don't get too tipsy: Have a filling meal before you get to the wedding so that you've got something to absorb whatever cocktail hour may bring. If servers are coming around to each table refilling glasses, wait to have yours refilled until you are finished, this way you at least know how many glasses you've had…otherwise, it can all become a blur–literally!
3. DON'T ASK FOR A PLUS ONE (OR THREE)
Being invited to a wedding us a wedding guest, means that your relationship means a lot to the couple and they want to share the best day of their lives with you. They, of course, want you to have a great time, but not all budgets or guest lists have room to offer guests a plus one. While it's true, going to a wedding alone can be a downer, you always have the option to respectfully decline the invitation and send a gift from afar. But, never…we mean NEVER…ask to invite someone to someone else's wedding! It may sound innocent enough, but it puts the couple in a really awkward situation and they likely have other guests making the very same request which could potentially double their headcount (and in turn the cost of their wedding and their stress load)!
4. DRESS LIKE A GUEST NOT THE MAIN CHARACTER
If you're like us, you invested in some fun statement pieces during the dark quarantine times to wear around the house and pretend that the world wasn't falling apart. And while, yes, we are dying to wear those pieces out in public, someone else's wedding is not your time to shine. Don't get us wrong, you should look your best, but go for elegant and not show-stopping, get it?
5. THE REGISTRY IS THERE FOR A REASON…PLEASE USE IT
If you're invited to a wedding (even if you don't plan on attending) us a wedding guest it's proper etiquette to get the couple a wedding gift. When trying to decide what to get them, always look to their registry. While you may love the electronic wine opener you got for your wedding, it may sit collecting dust at their house because they don't even drink wine. A good wedding registry includes gifts in a wide range of price points, so ordering off the registry doesn't have to break the bank. In fact, a lot of registries now allow crowd gifting where you and a bunch of other guests can go in together on some of the big-ticket items.
6. CHECK YOUR DRAMA AT THE DOOR
Worlds collide at weddings because they bring a lot of different friend and family groups together. And…some of those groups may not get along as well as we would all hope. You may see that friend of theirs from college that still owes you money from the bachelorette party or that aunt that stole your grandma's engagement ring. While it may be tempting to say something right then and there, resist the urge…WE BEG YOU! Remember, weddings are about love and the only tears shed should be happy ones.
7. DON'T DRINK RED WINE NEAR THE HAPPY COUPLE
This may sound like it's coming out of nowhere but we swear, we have our reasons! There is sure to be plenty of wine flowing at a wedding and yes, you should feel free to imbibe in your wine of choice. Our only request is if you decide to indulge in a nice glass of red (or any other dark beverage for that matter), keep a wide radius when it comes to the happy couple. We've seen far too many happy hugs that turn into red wine on white silk massacres. If you do see the couple while you've got your hands full, ask a friend to watch your glass while you give them your best wishes.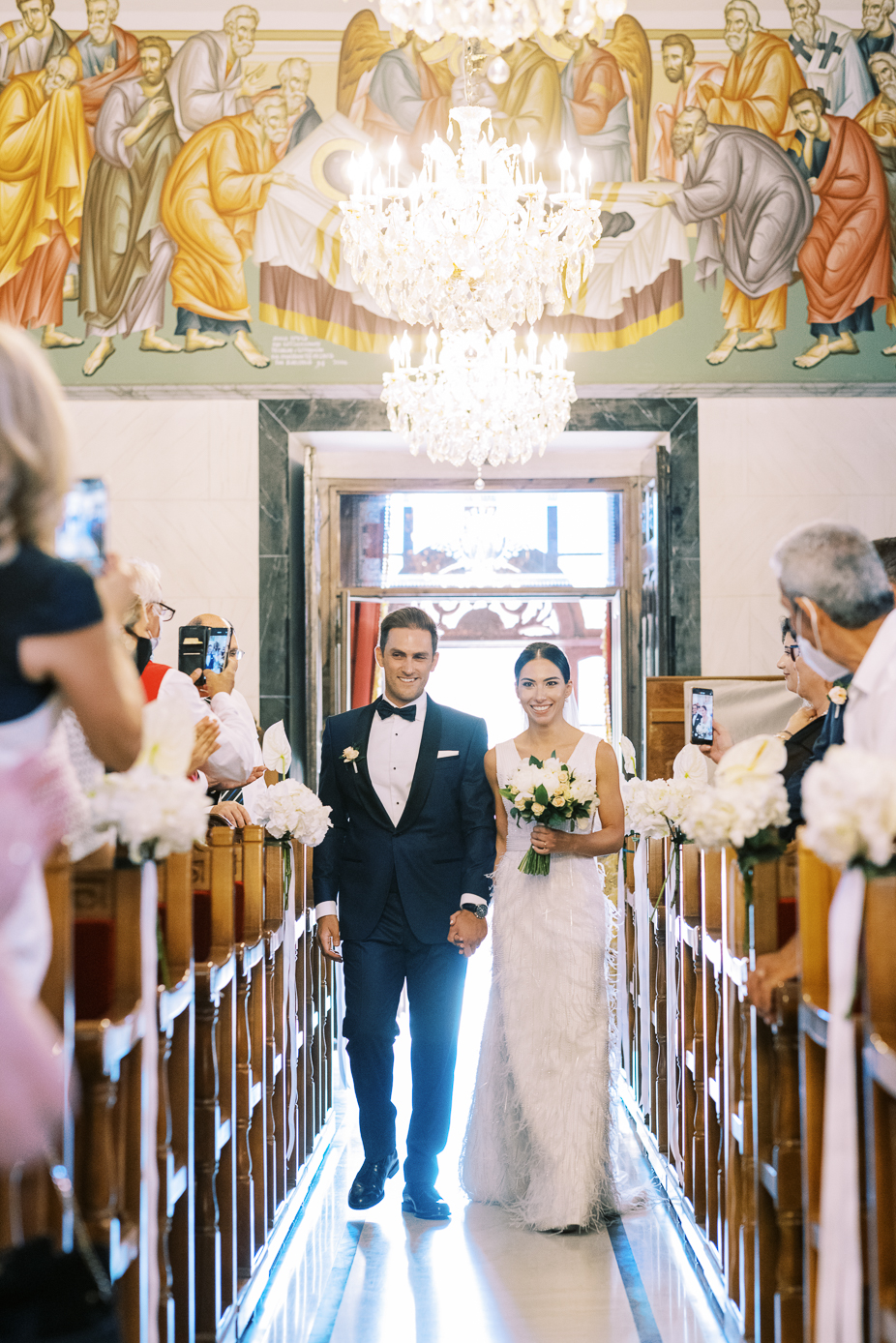 8. DON'T LEAK PHOTOS ON SOCIAL MEDIA
There is no shortage of insta-worthy moments at a wedding, but the important thing to remember is that it is the couple's day and it's theirs to share as they wish. Too many times, we've seen wedding guests or bridesmaids leak photos of the couple before they've even graced the aisle, ruining their big entrance. There will be plenty of opportunities to post after the fact, just wait for the couple to take the lead.
9. DON'T BLOCK THE PHOTOGRAPHER'S SHOT
While we're on the topic of photos…We know it can be tempting to snap a pic of some of the best moments at a wedding (the walk down the aisle, the kiss, the cake cutting, the first dance, etc.). But, it's important to remember that the couple would also like photos from their big day and they've likely hired at least one professional photographer to take those photos for them. So, before you go taking the best angle, make sure to give the professionals the right-of-way.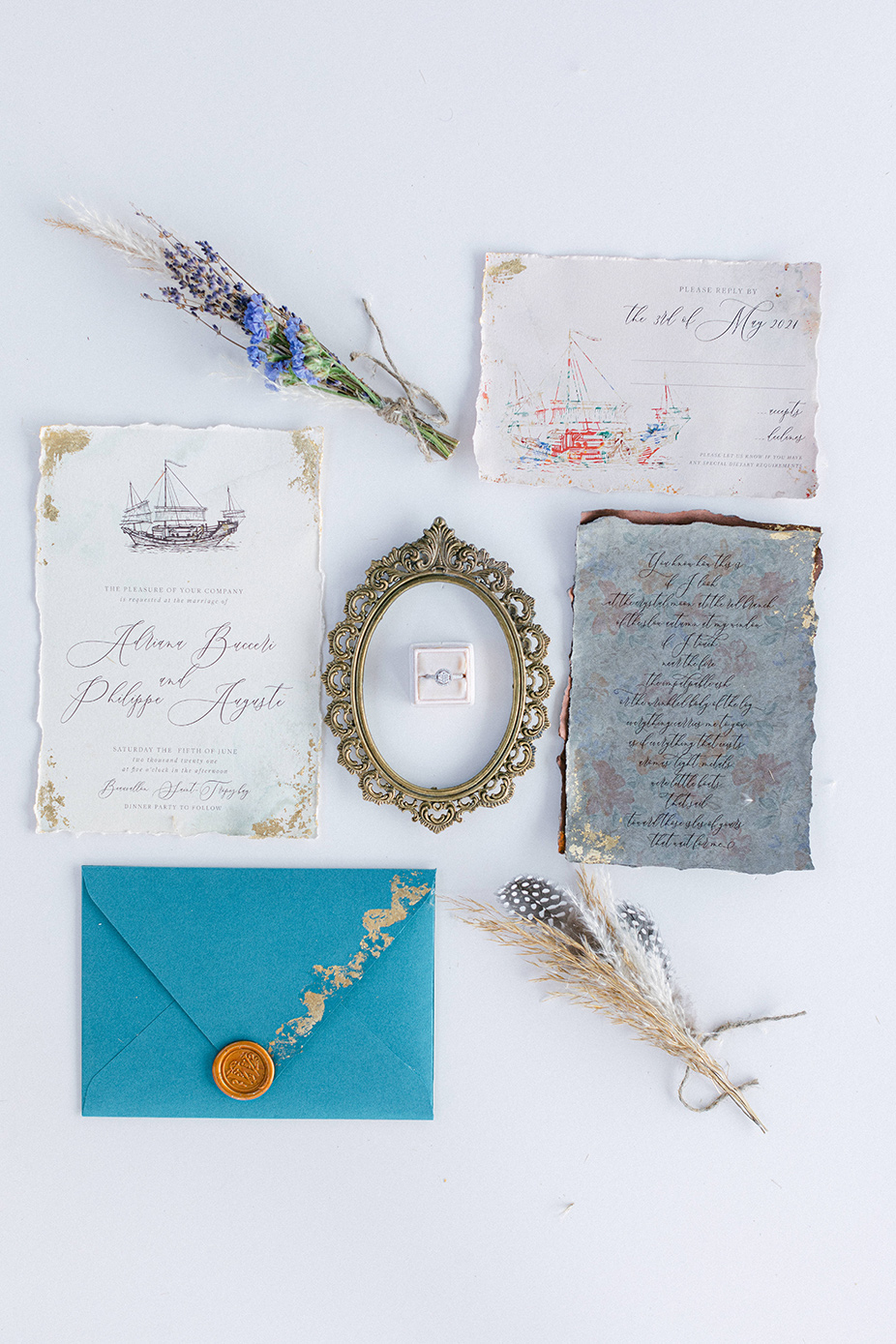 10. MAKE SURE TO RSVP
It may not seem like a big deal, or you may have mentioned to the couple whether or not you'll be attending in passing, but it is crucial that you officially send in your RSVP. Weddings have a lot of moving pieces and sometimes it's not even the couple that is counting the replies and making the final guest list. RSVP cards usually come with pre-addressed stamped envelopes, so all you need to do is check a box and pop it in the mail. Most couples also have a digital RSVP option for those of us that are averse to snail mail.
11. DON'T GHOST OR CANCEL LAST MINUTE
Things come up, we get it, and sometimes canceling may be unavoidable. All we ask is that you do everything within your power to let the couple know you're not going to be able to attend as soon as you know yourself. Most vendors charge based on the size of the wedding and every head counts. So, if you've RSVP'd yes, the couple has already paid for your dinner, your drinks, your seat at the table, your gifts, your slice of cake, the list goes on and on. You owe it to them to let them know you won't be able to make it. Friends don't ghost friends…especially at their weddings!