Best Cyprus Wedding Photographer
Wine rejoices heart… a phrase that comes from the 103rd psalm of the prophet and king David, and which proves the ancient knowledge about the beneficial properties of wine, which is very common in Cyprus.
In Cyprus, wine has a long history. In other words, its unique varieties accompany every occasion harmoniously. Especially at weddings and during the sacraments in churches as well as later during dinner. The wine that the bride and groom drink is a very symbolic gesture, which means that from that moment in their lives they will taste the joys and sorrows together.
The common glass symbolizes the new way of life, which has nothing to do with individualisms and egos, but with a common course of life, which abolishes the ego and the solitary. Also, in addition to weddings in Cyprus, there are many couples from abroad who choose Cyprus as the place for their wedding. And that happens because Cyprus as a Wedding Destination offers many options in terms of wedding venues, wedding planners, good wine and of course the wonderful weather.
Beautiful Wedding Inspiration
As a Cyprus Wedding Photographer originating from Cyprus, I especially appreciate wine. This is also the reason why I immediately accepted the proposal of my dear friend. The talented Cyprus Wedding Planner Christos Luciana_WeddingsandEvents_Cy for conducting this beautiful Wedding Inspiration photo-shoot in the village of Kato Drys.
A photoshoot based on the subject of the long tradition of Cyprus among the vineyards. The decorations in gold and green colors in combination with dishes made of clay especially for this specific photography, as well as the traditional pots with Cypriot aromatic plants tied perfectly with the environment.
To complete the photoshoot, the intervention of my dear friend and owner of the bridal house GALA Montenapoleone was needed. Marilena made an excellent choice for the wedding dress.
The beloved makeup artist Frantzeska from zerva_workshop_frantzeskas, made sure to highlight in the best possible way all the beauty of the darling bride Polina.  The talented bridal hairstylist Sofia Mavrodonti could not have had a better idea when it comes to the hairstyle.
And all that we present below could not have taken place without the help of my very good friend Andronikos. From Food2impress who provided all the necessary equipment. My goal as a Cyprus Wedding Photographer is to always give the best result to couples.  From Cyprus or to couples who will close me as a destination wedding photographer.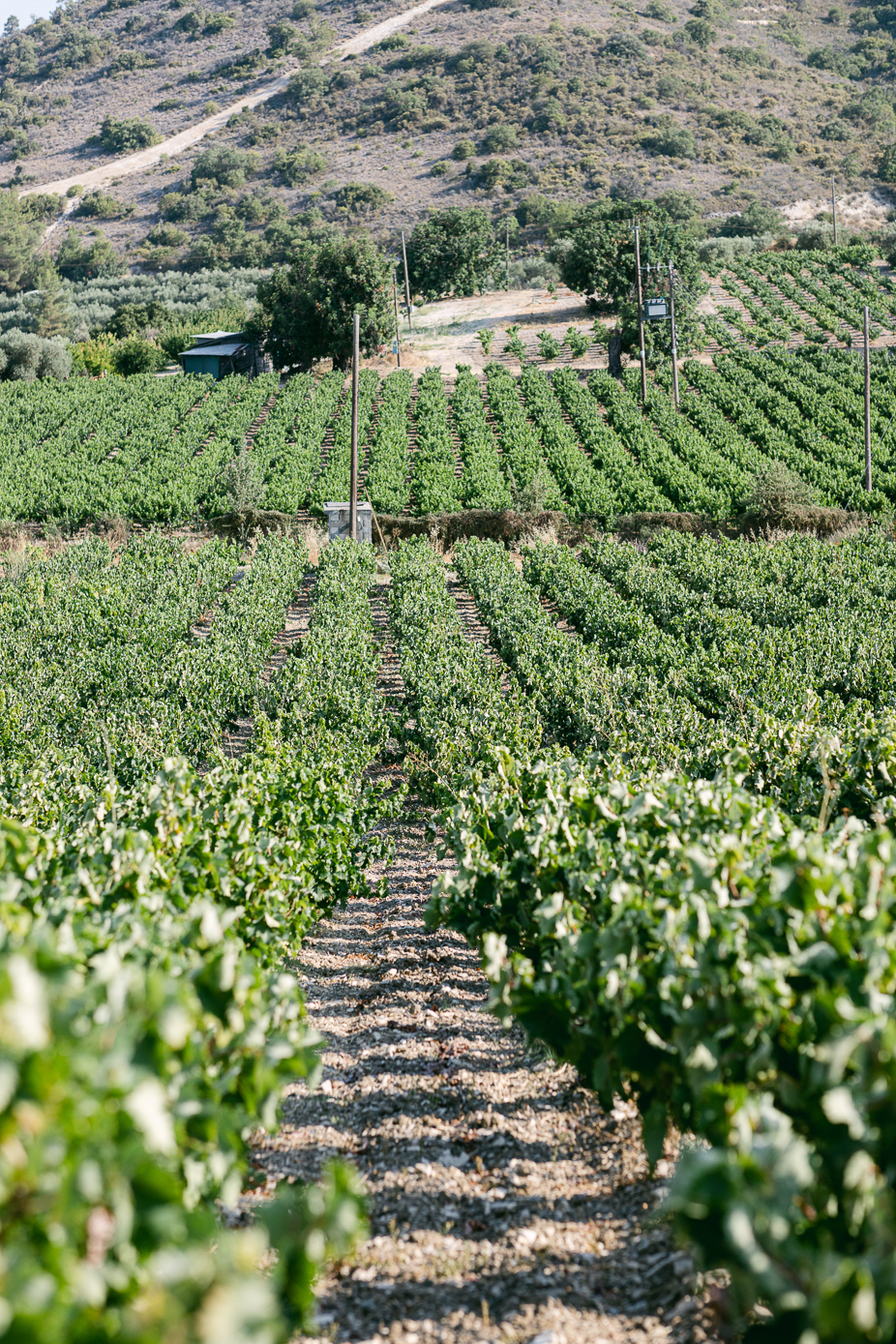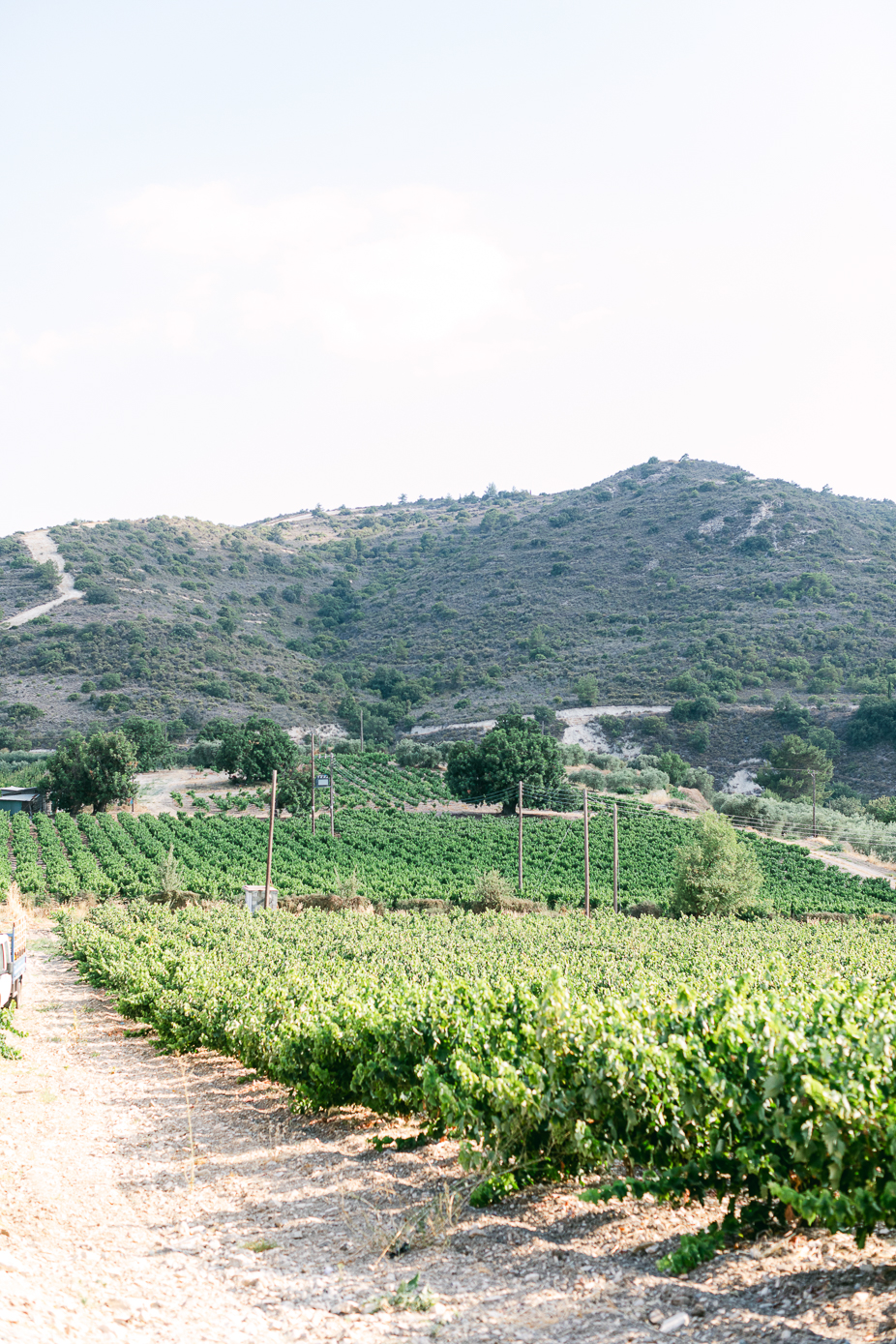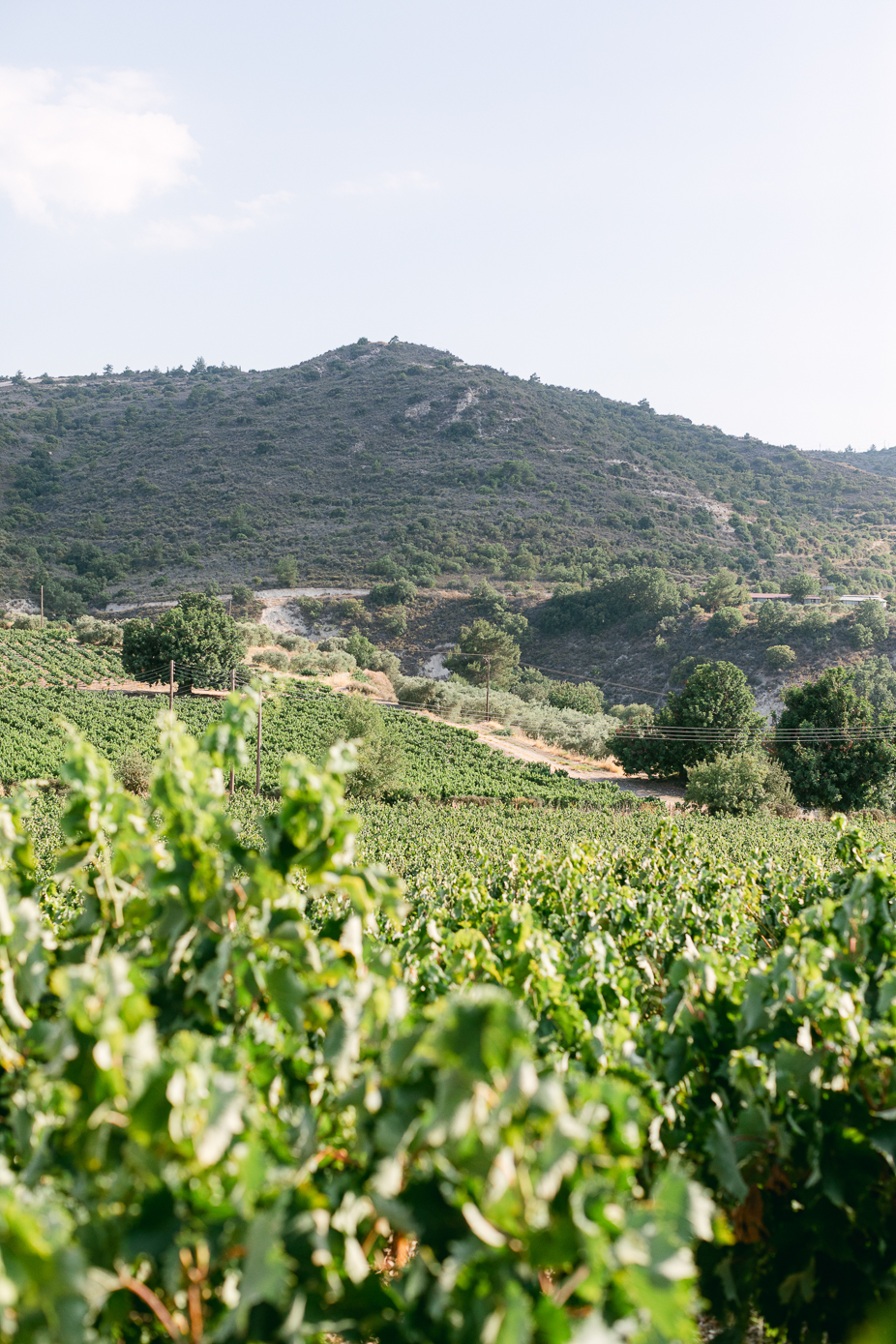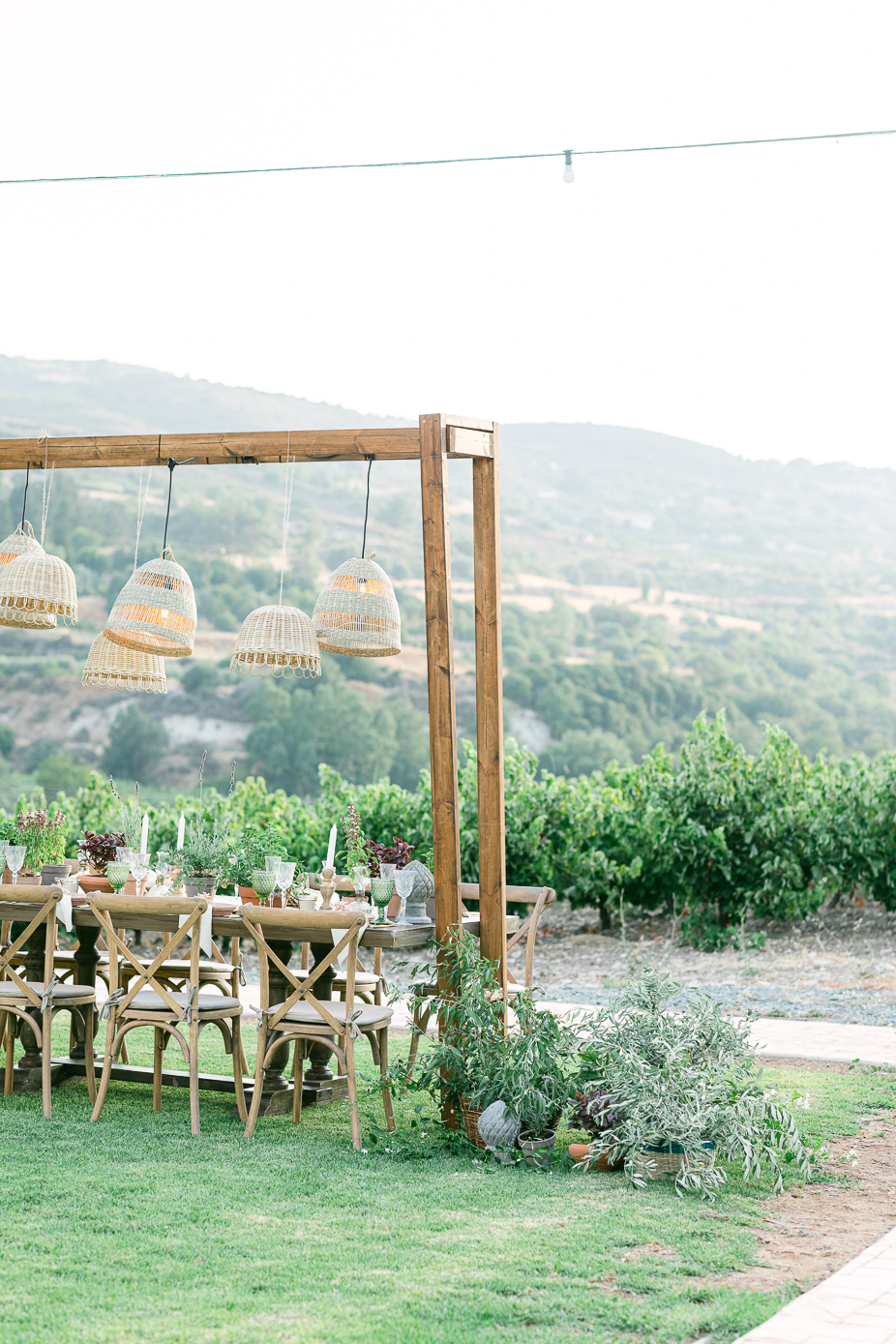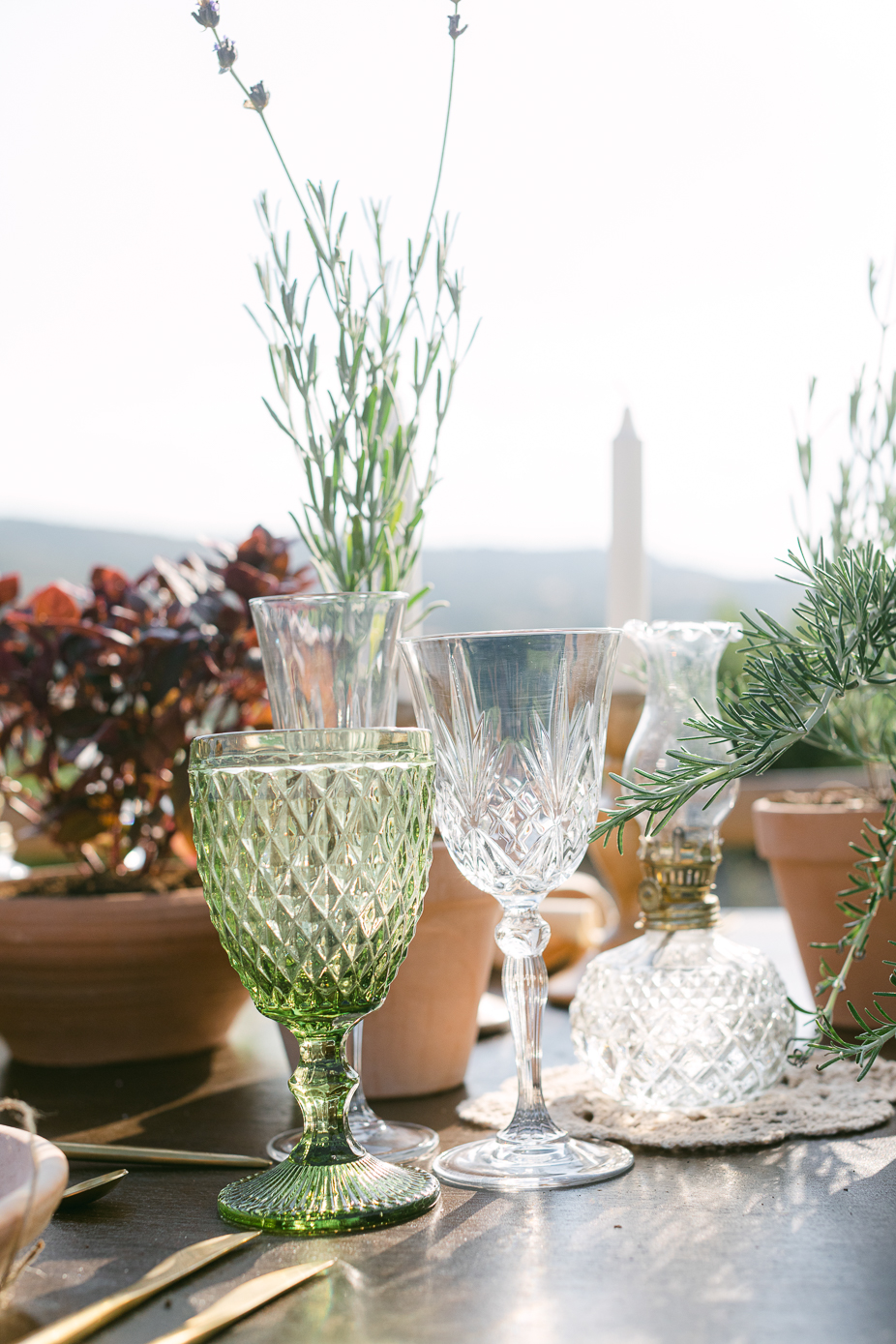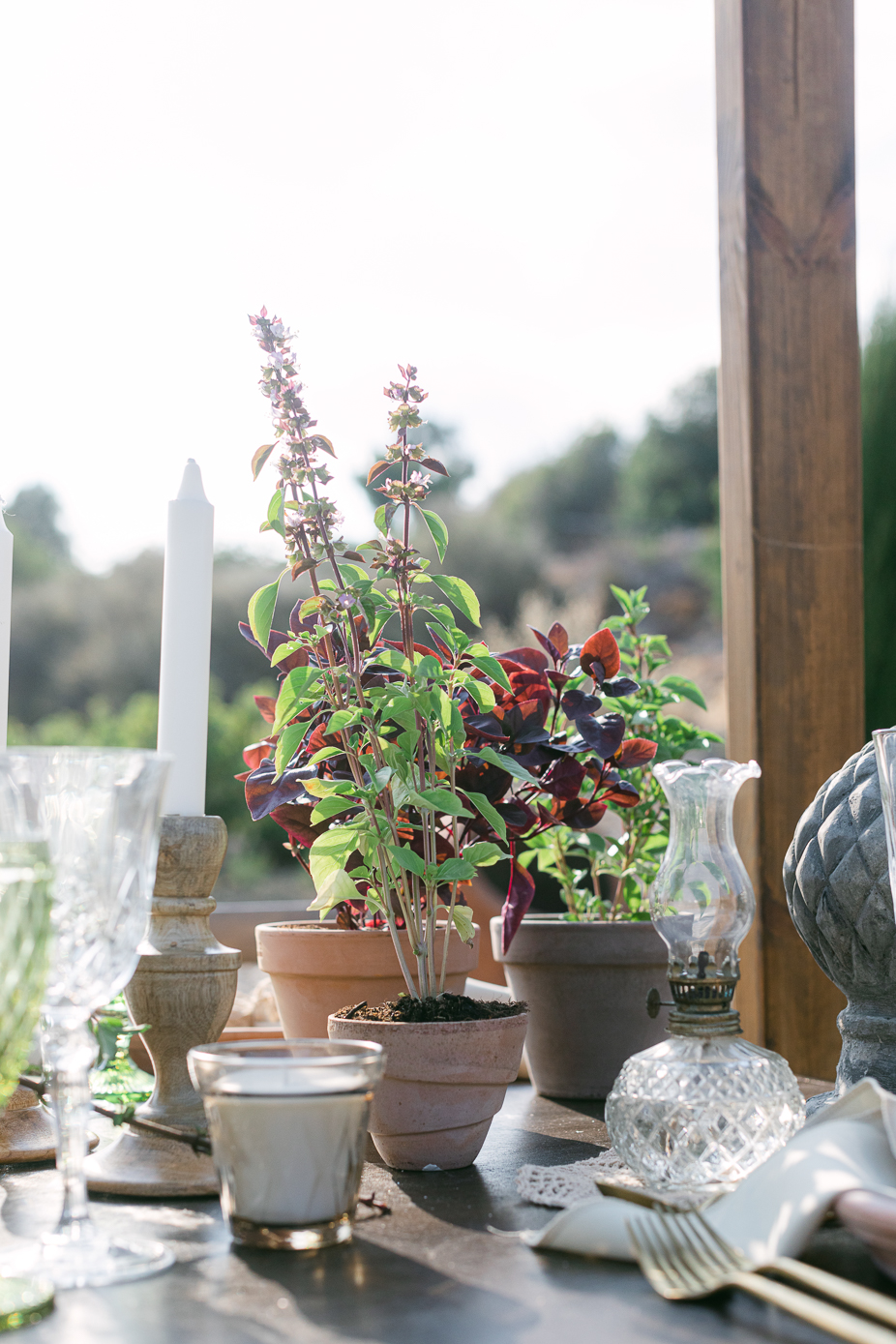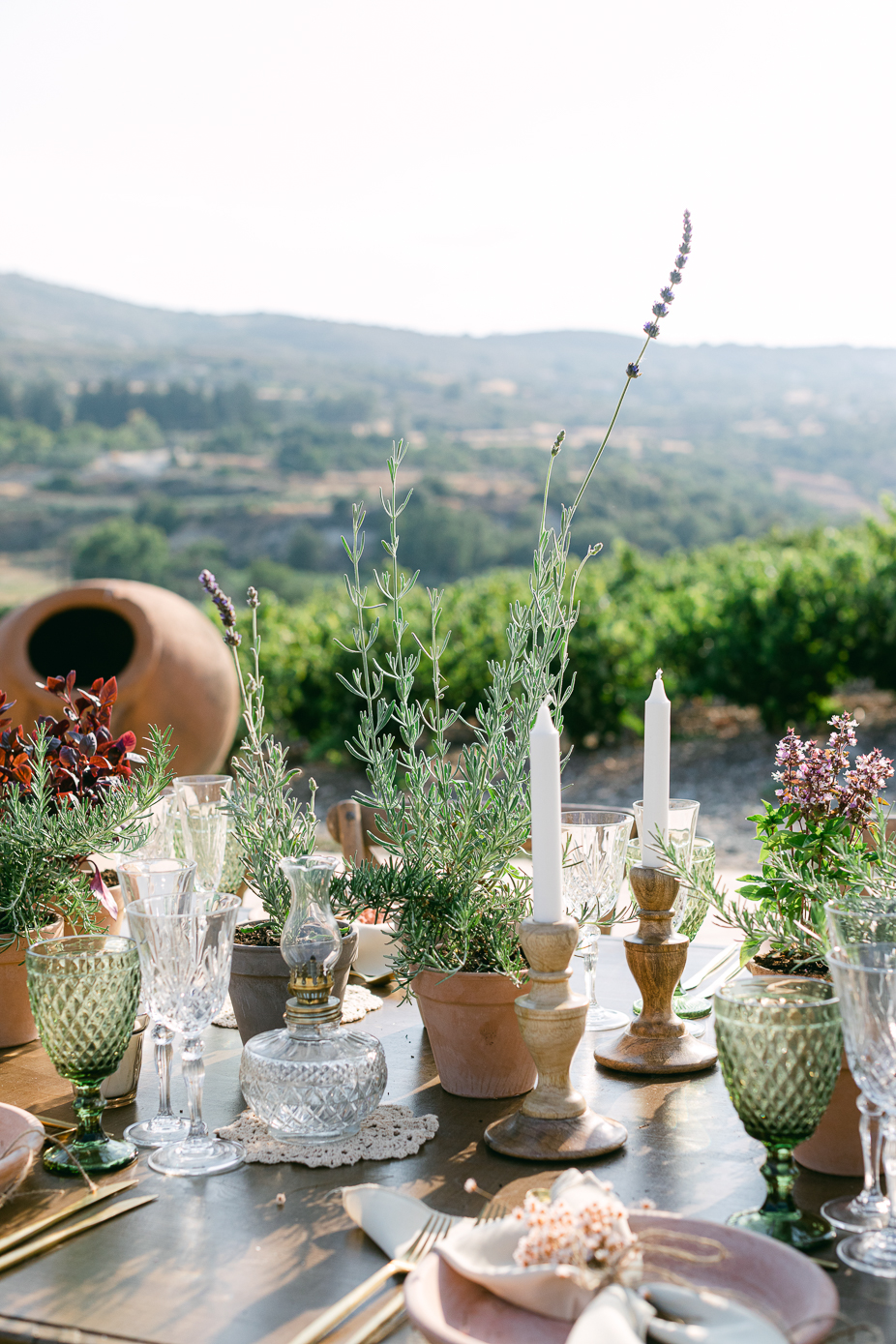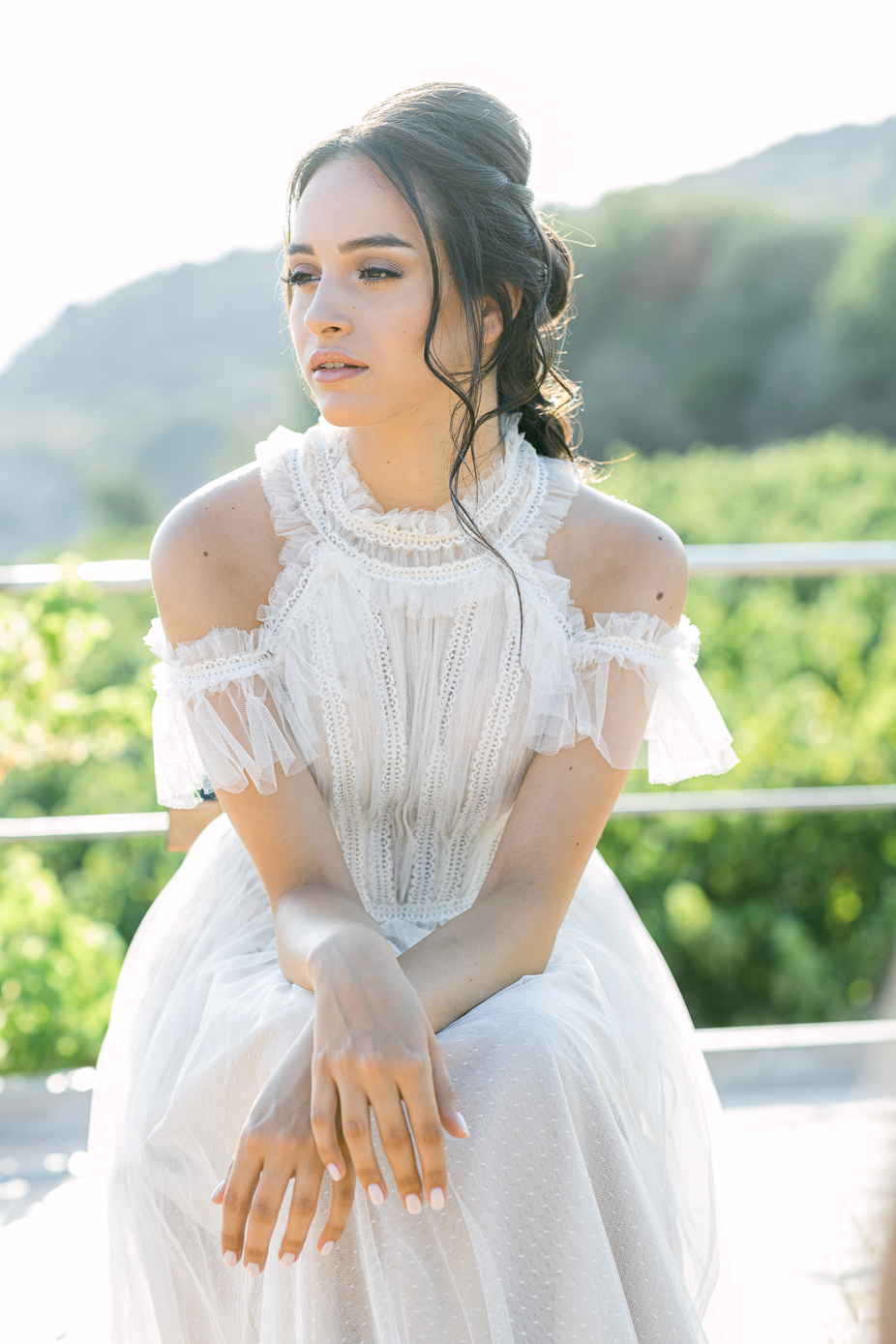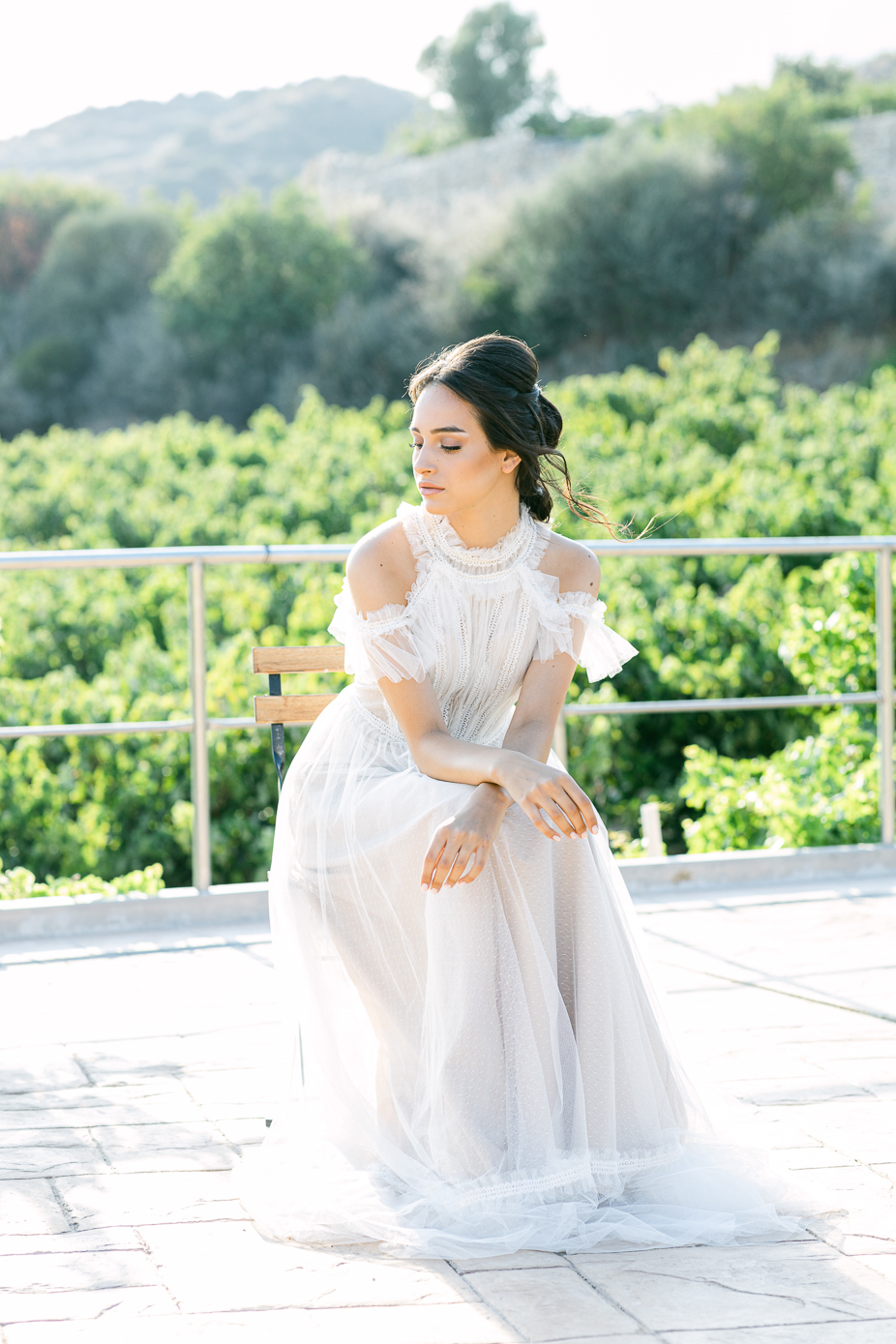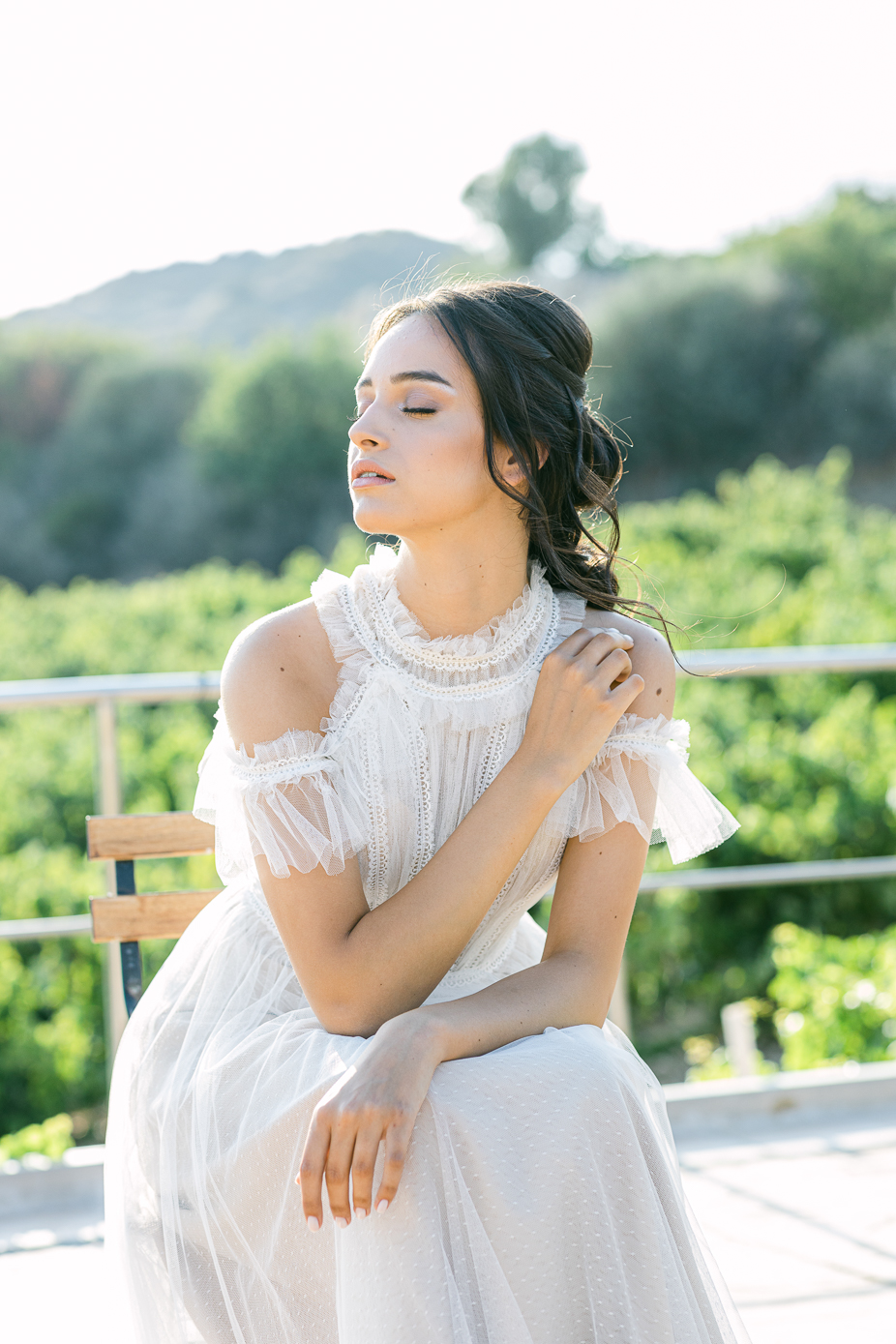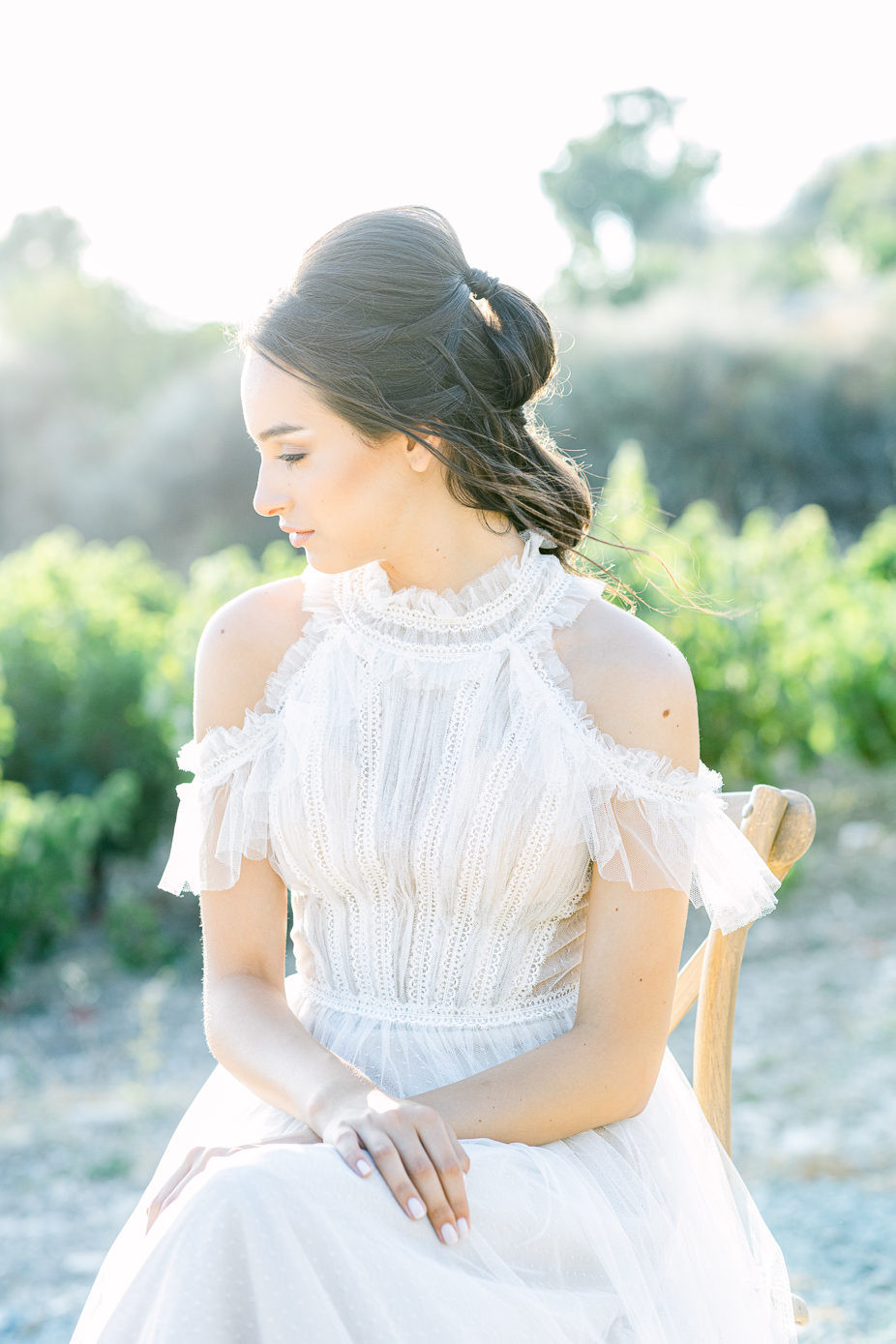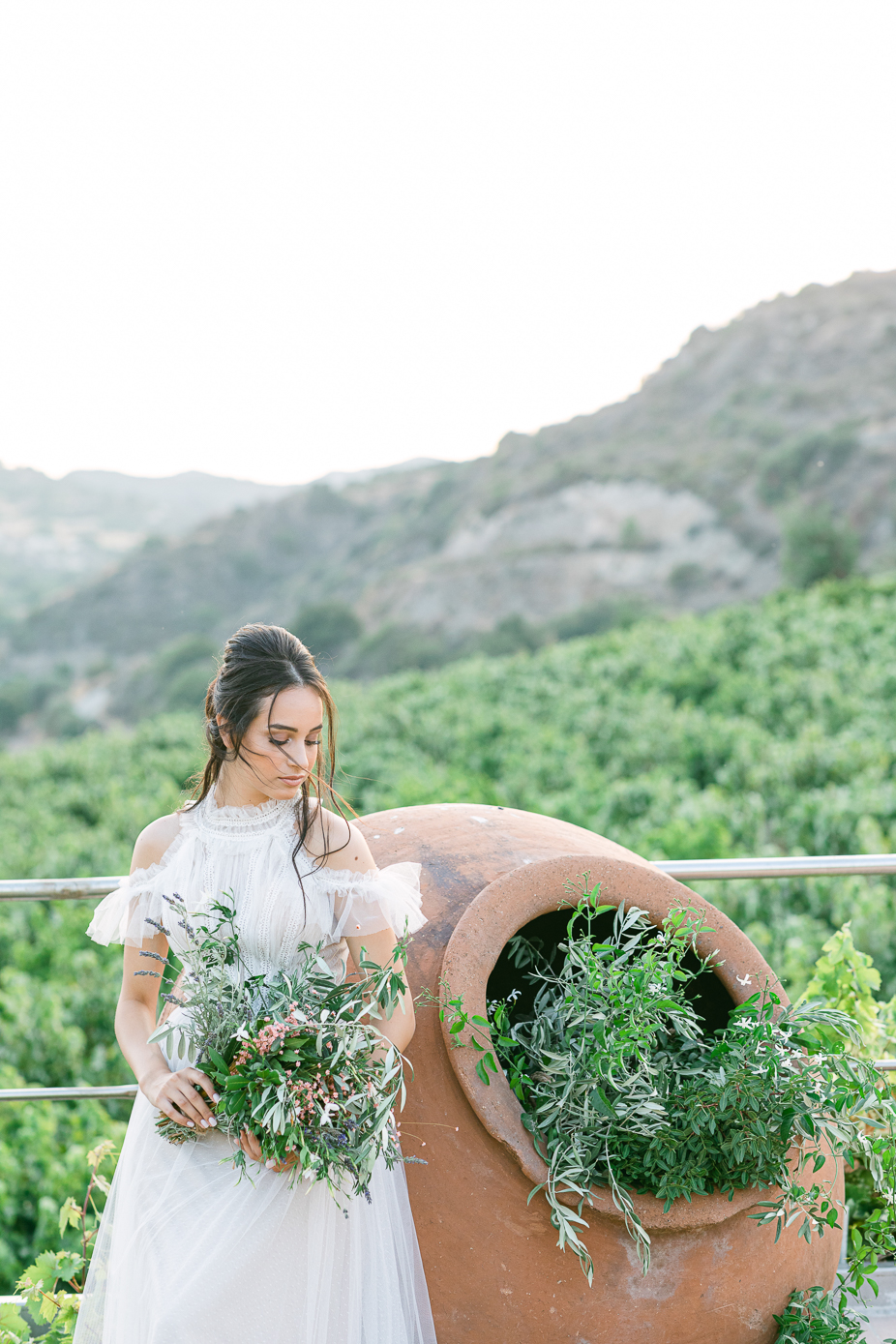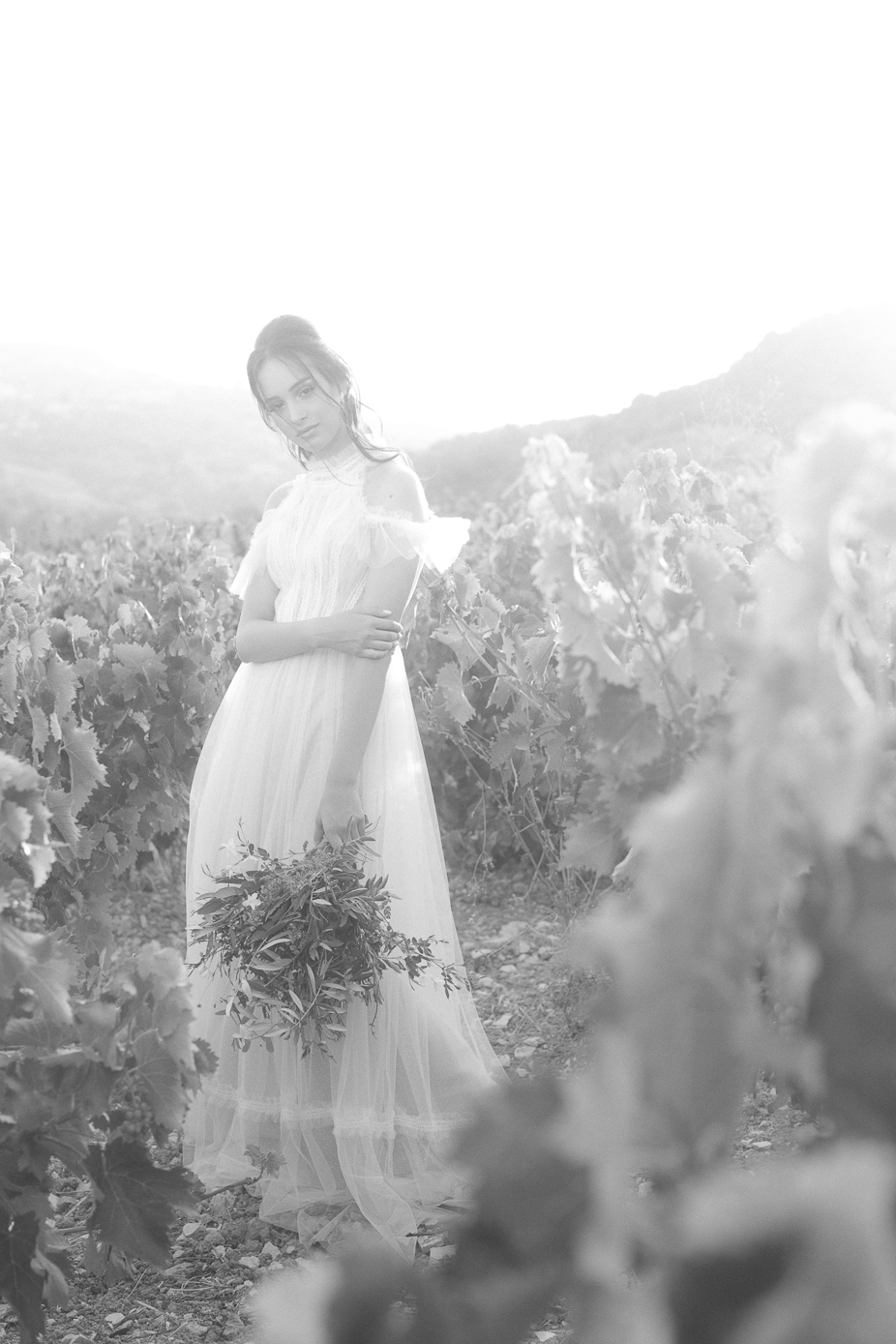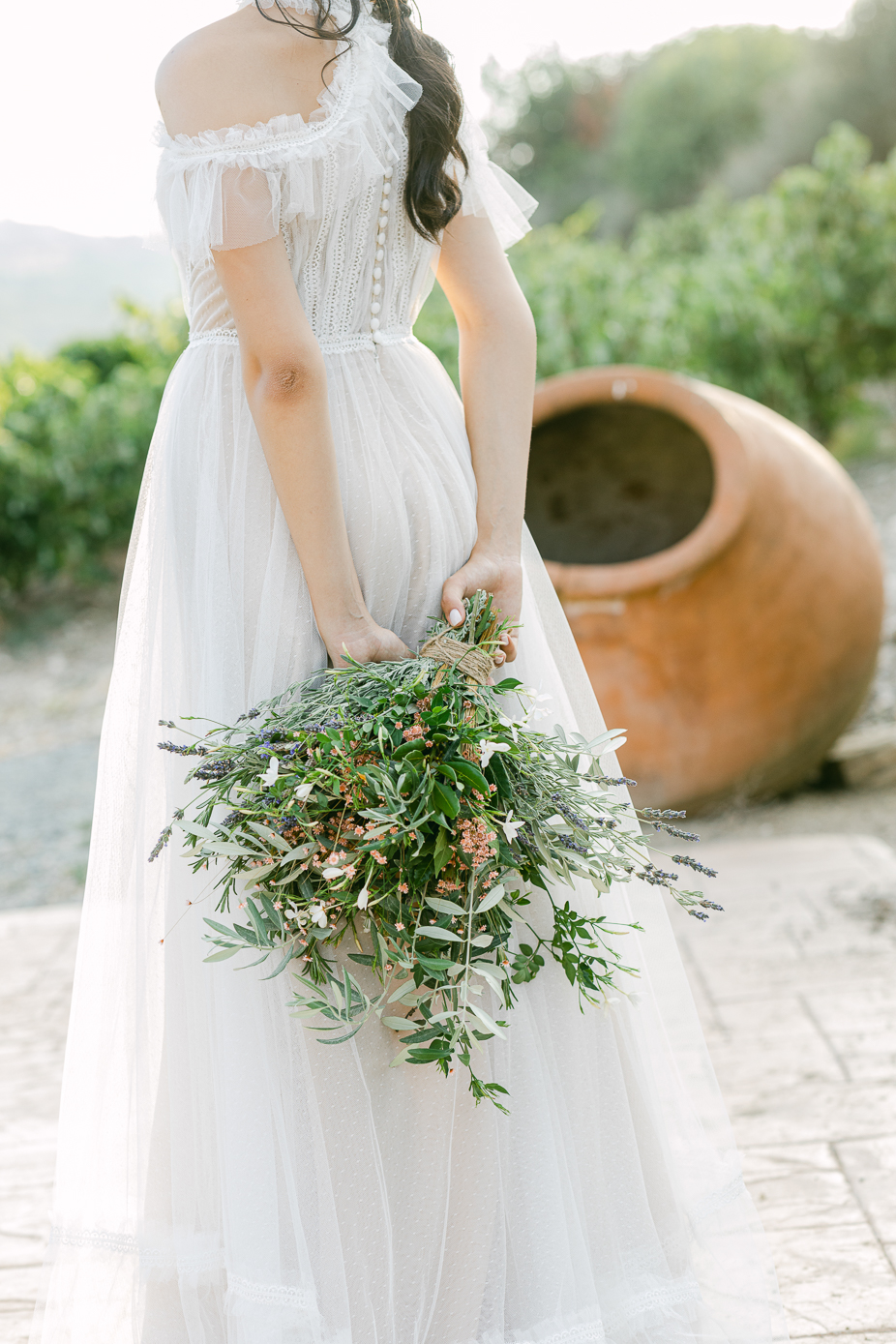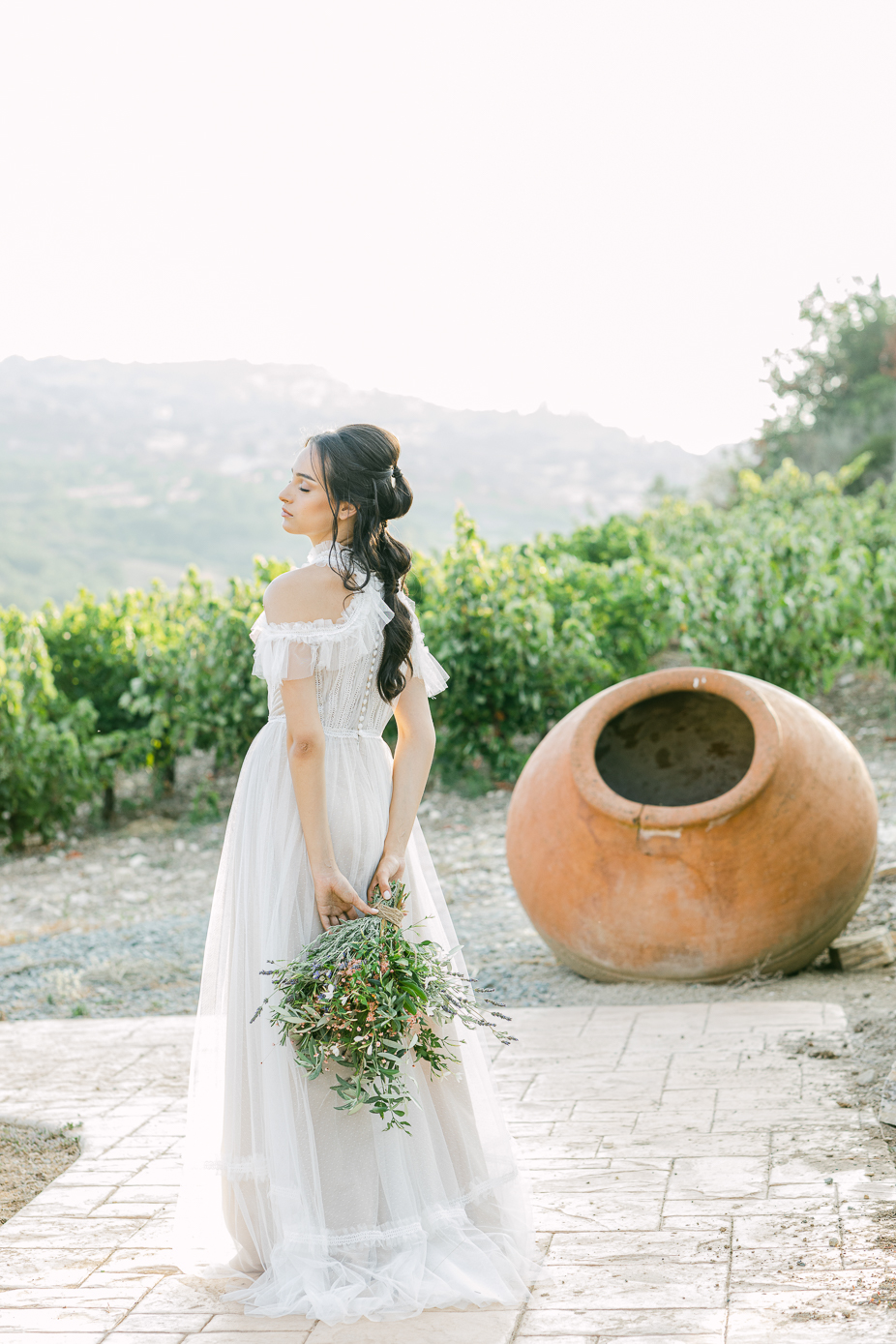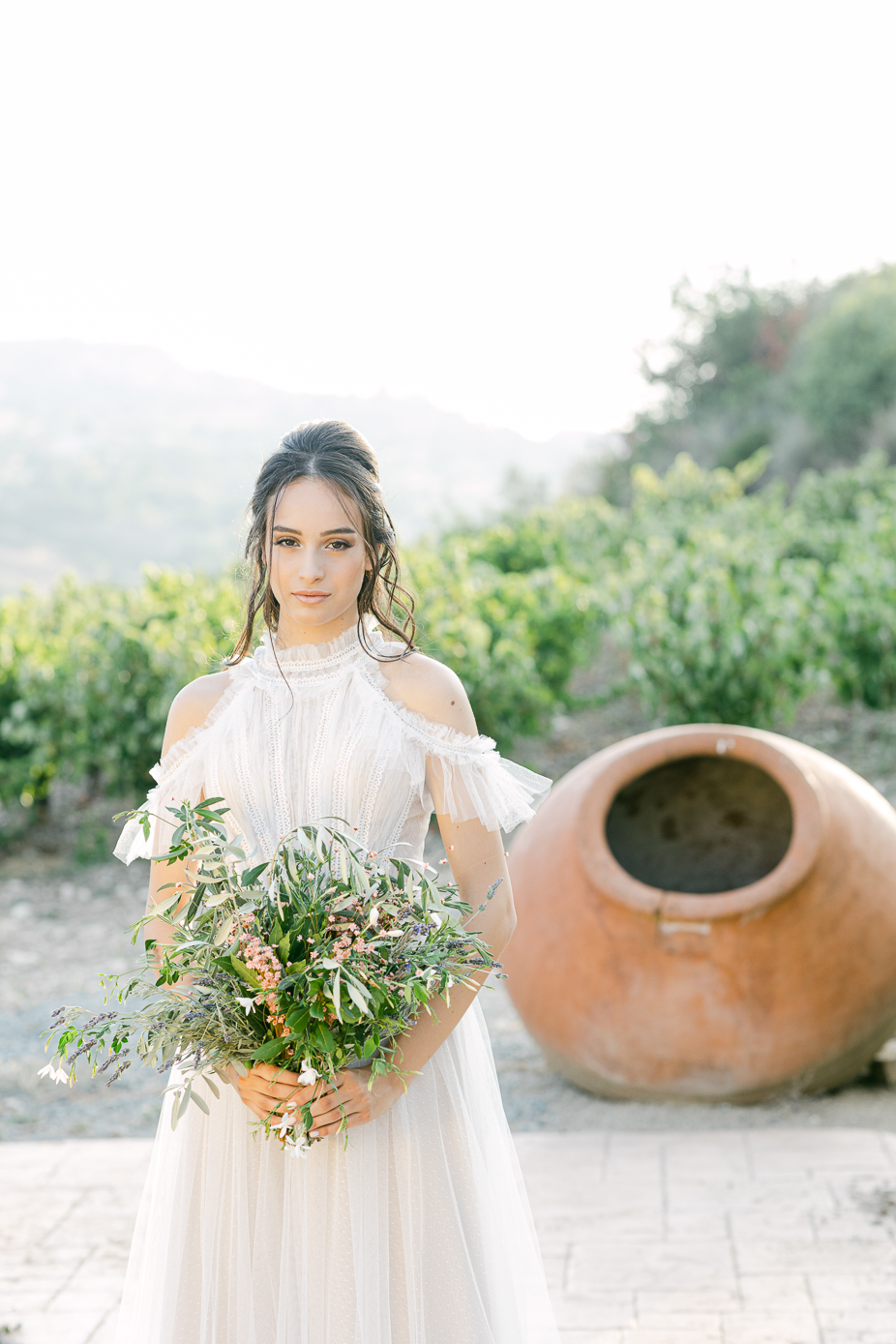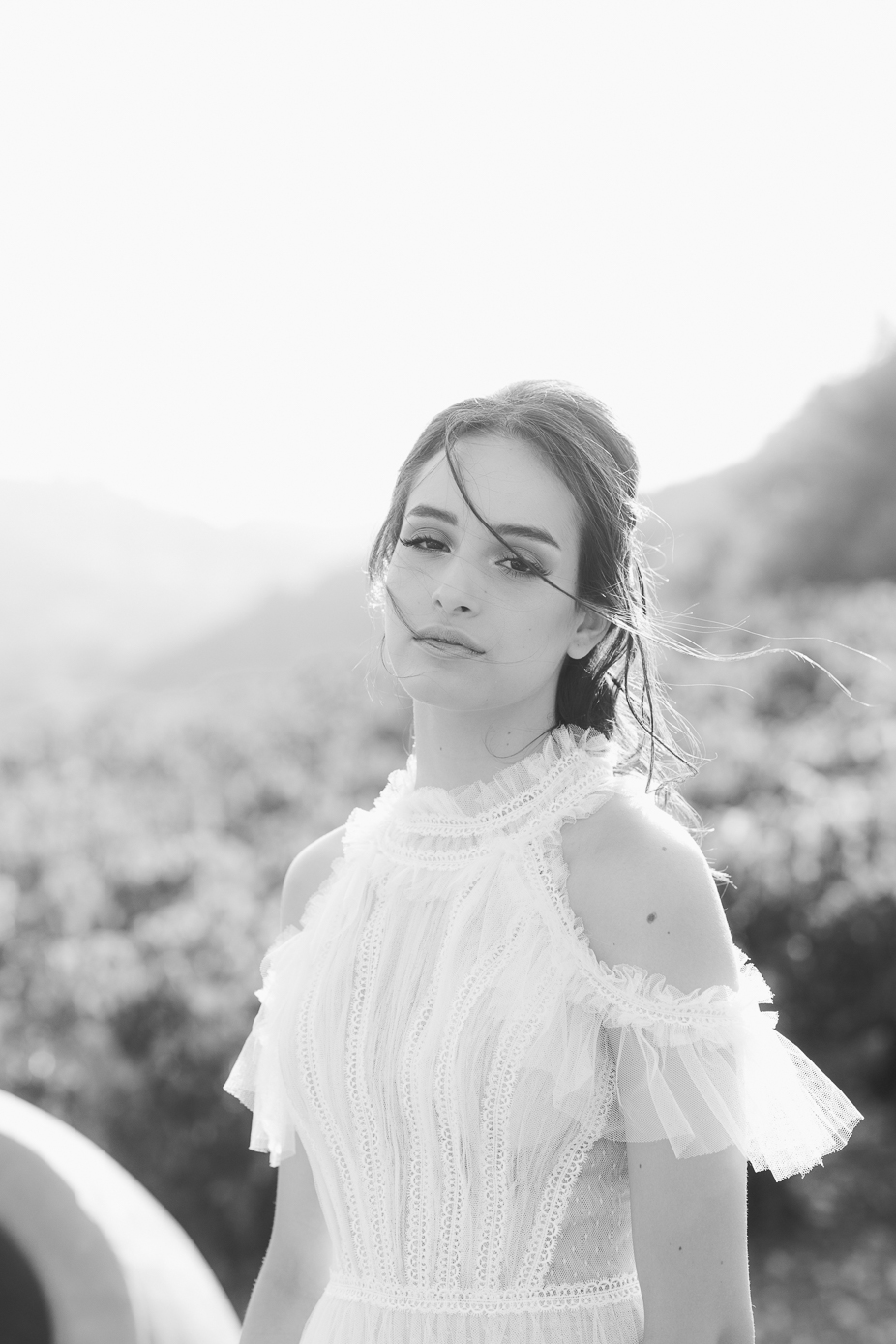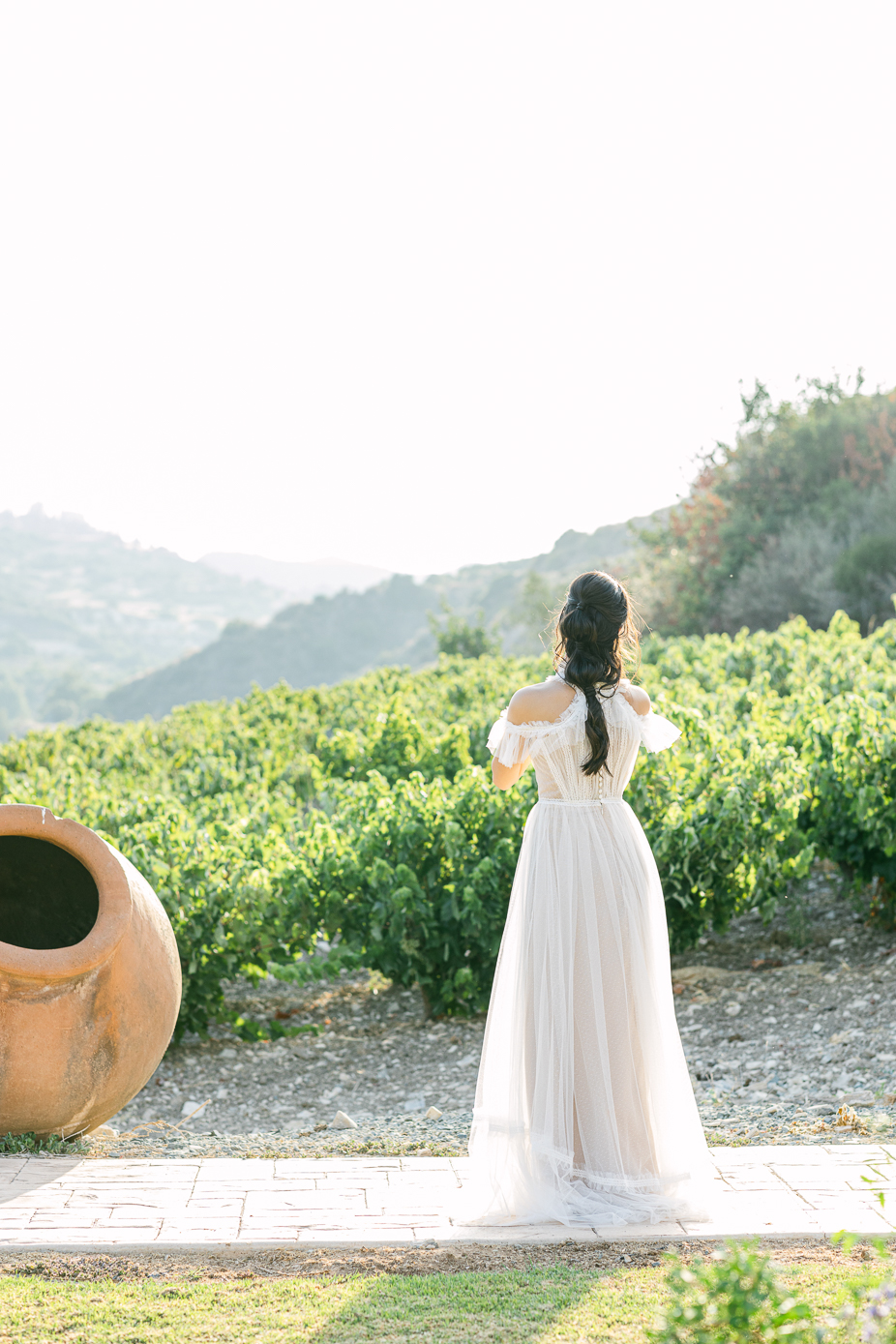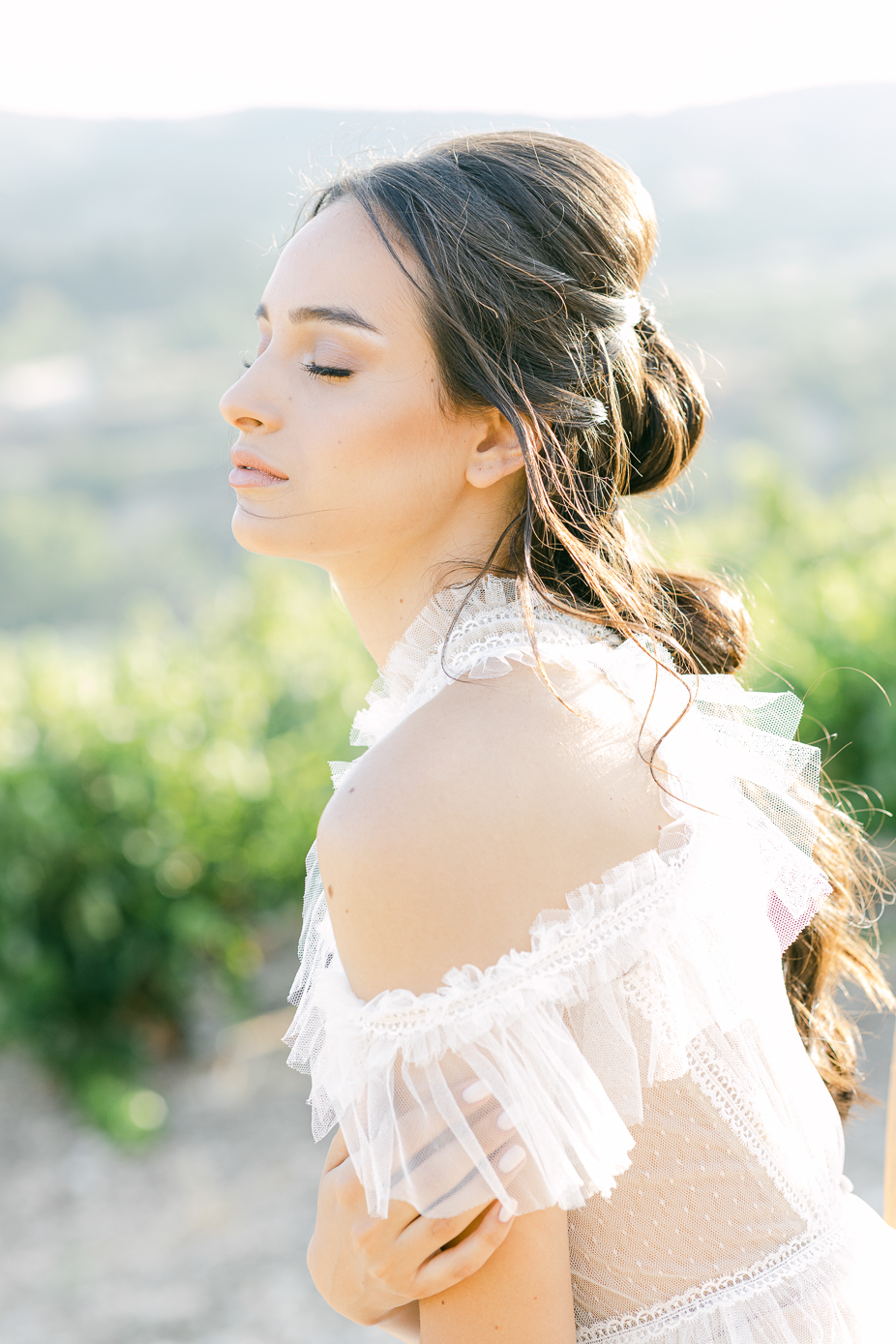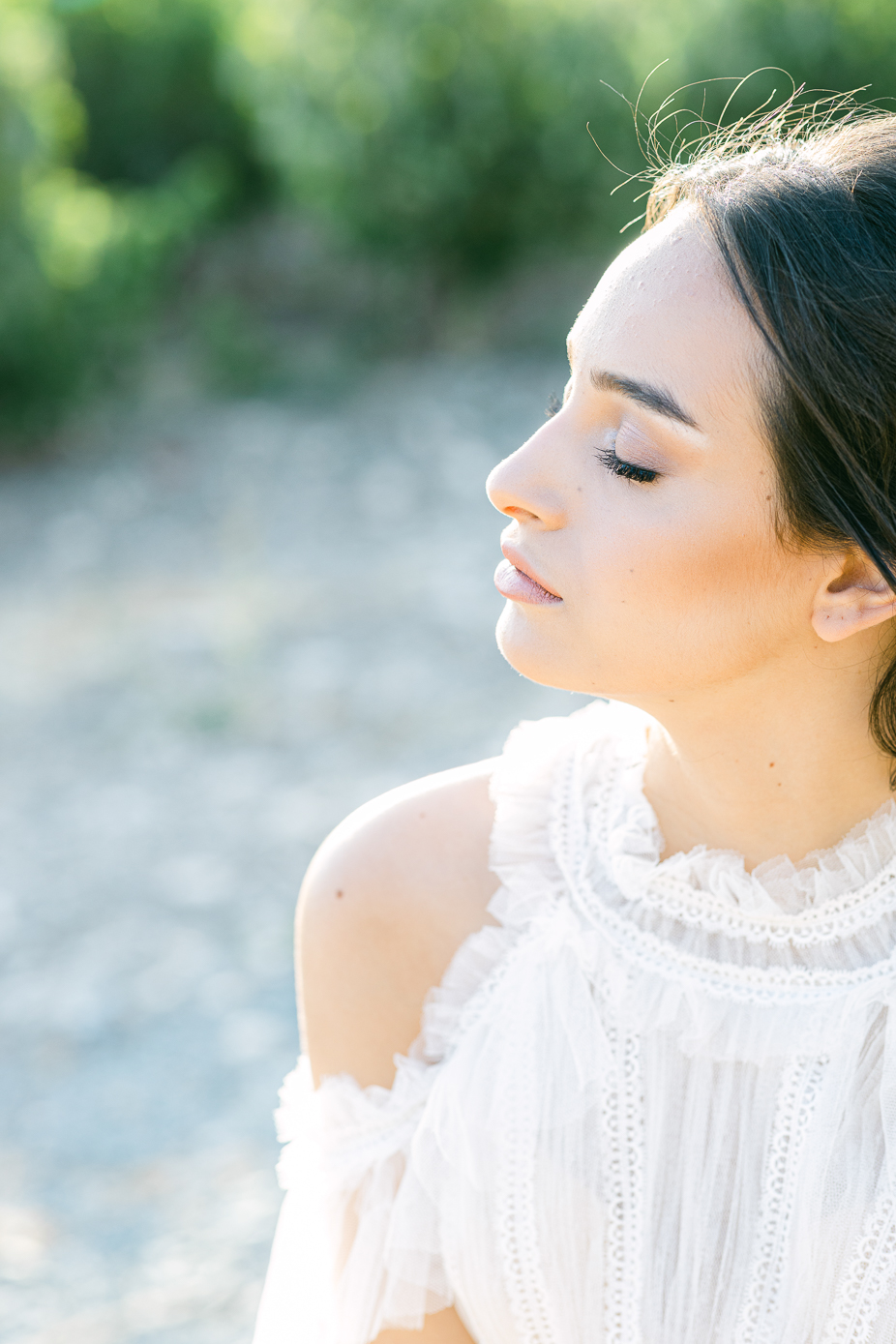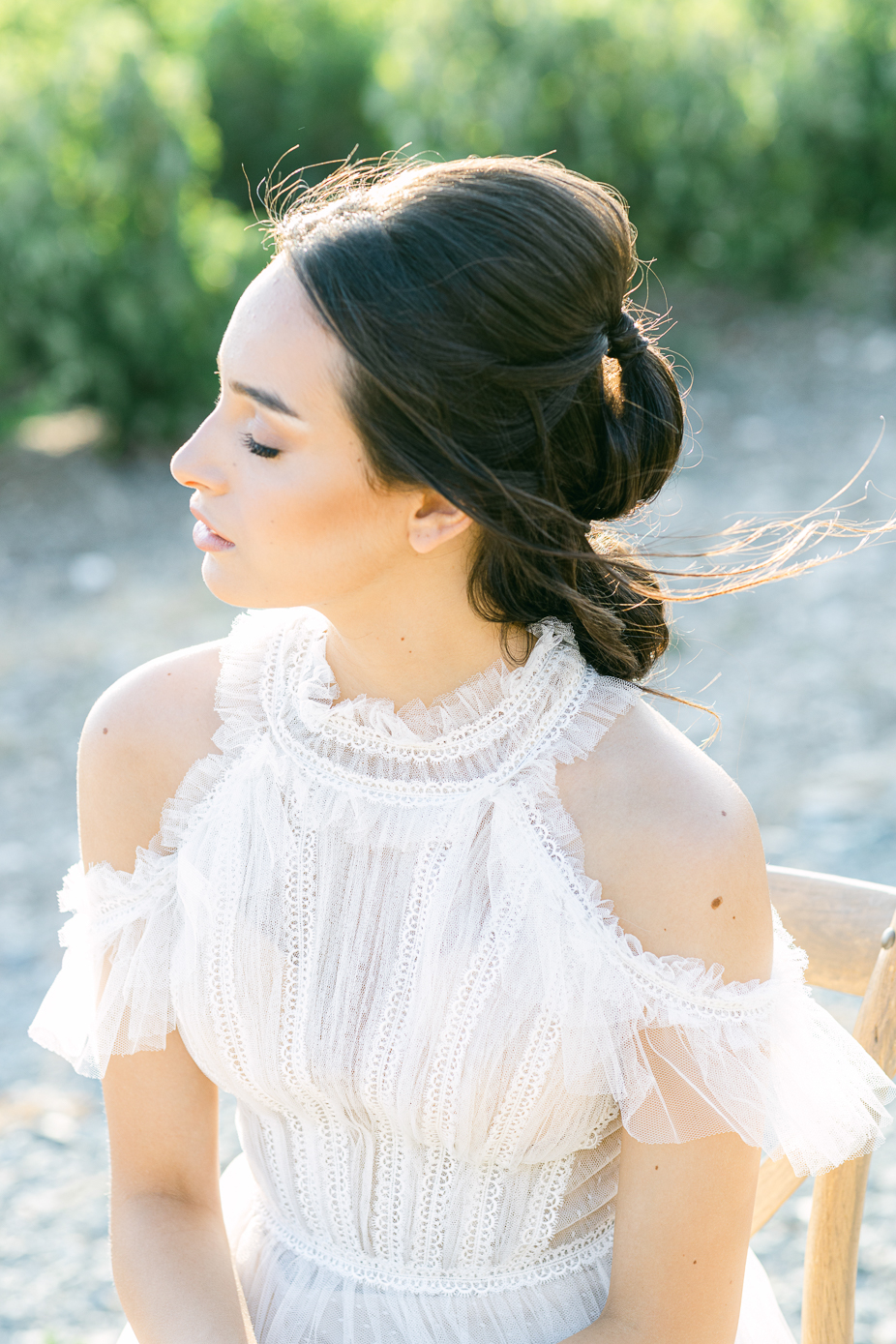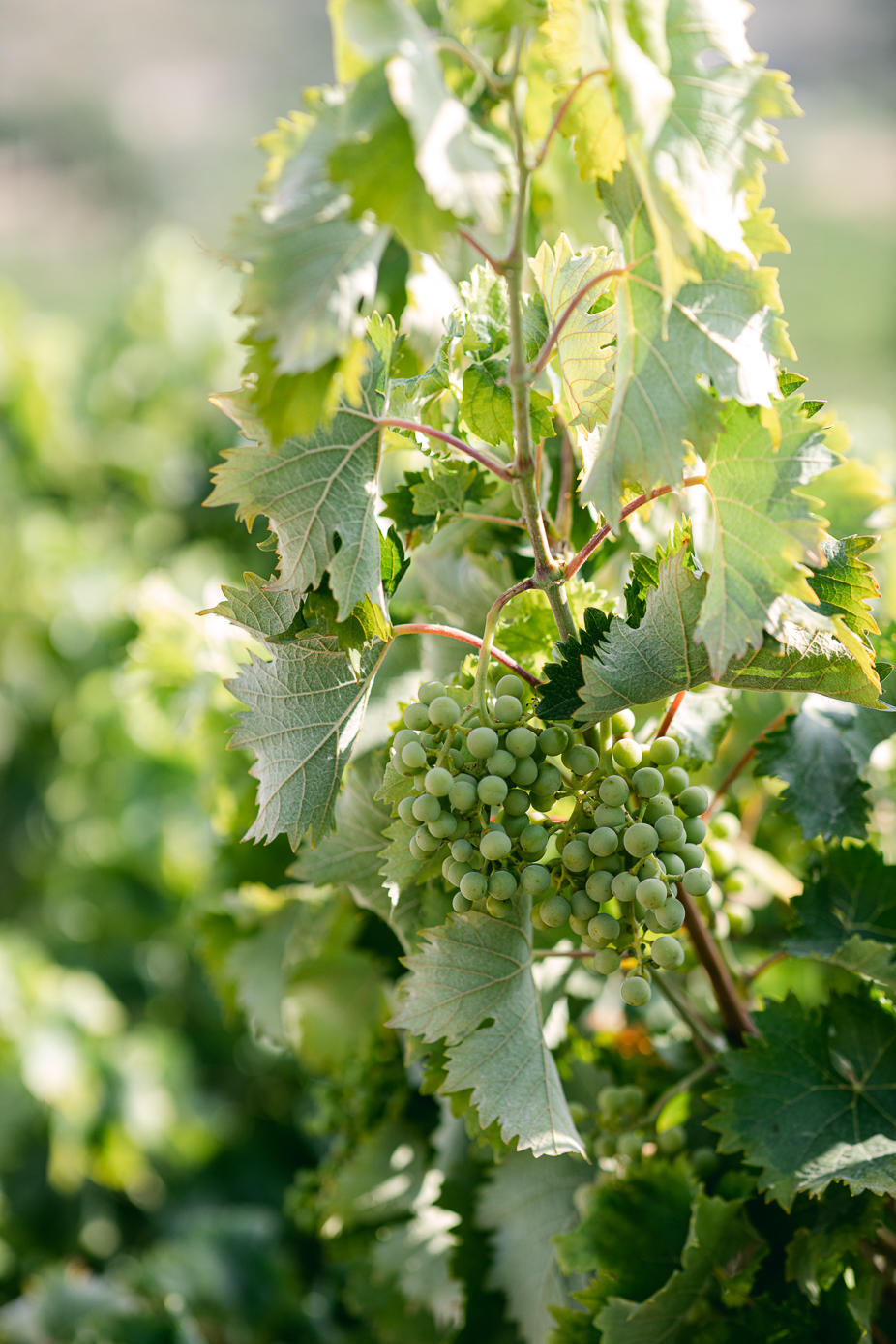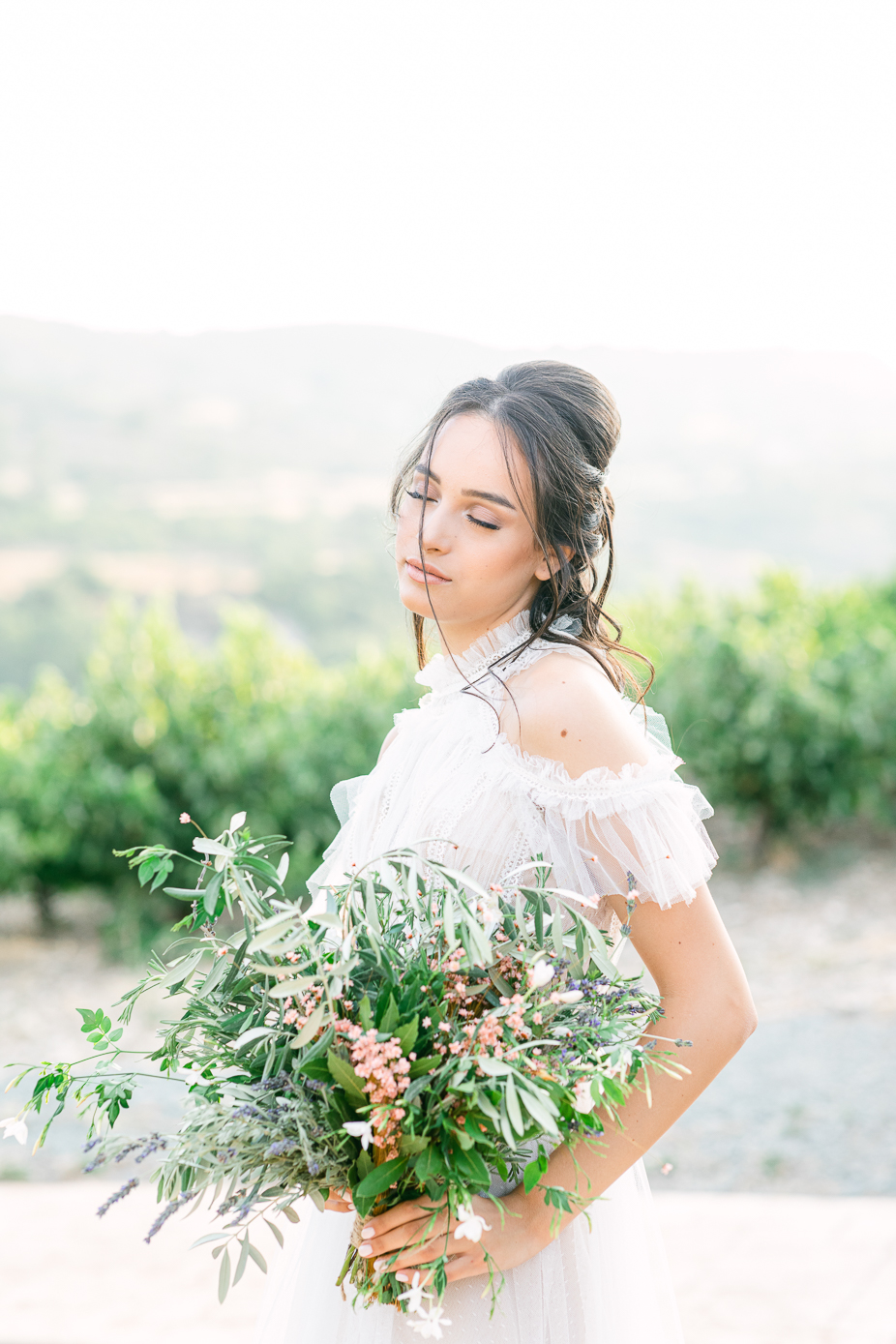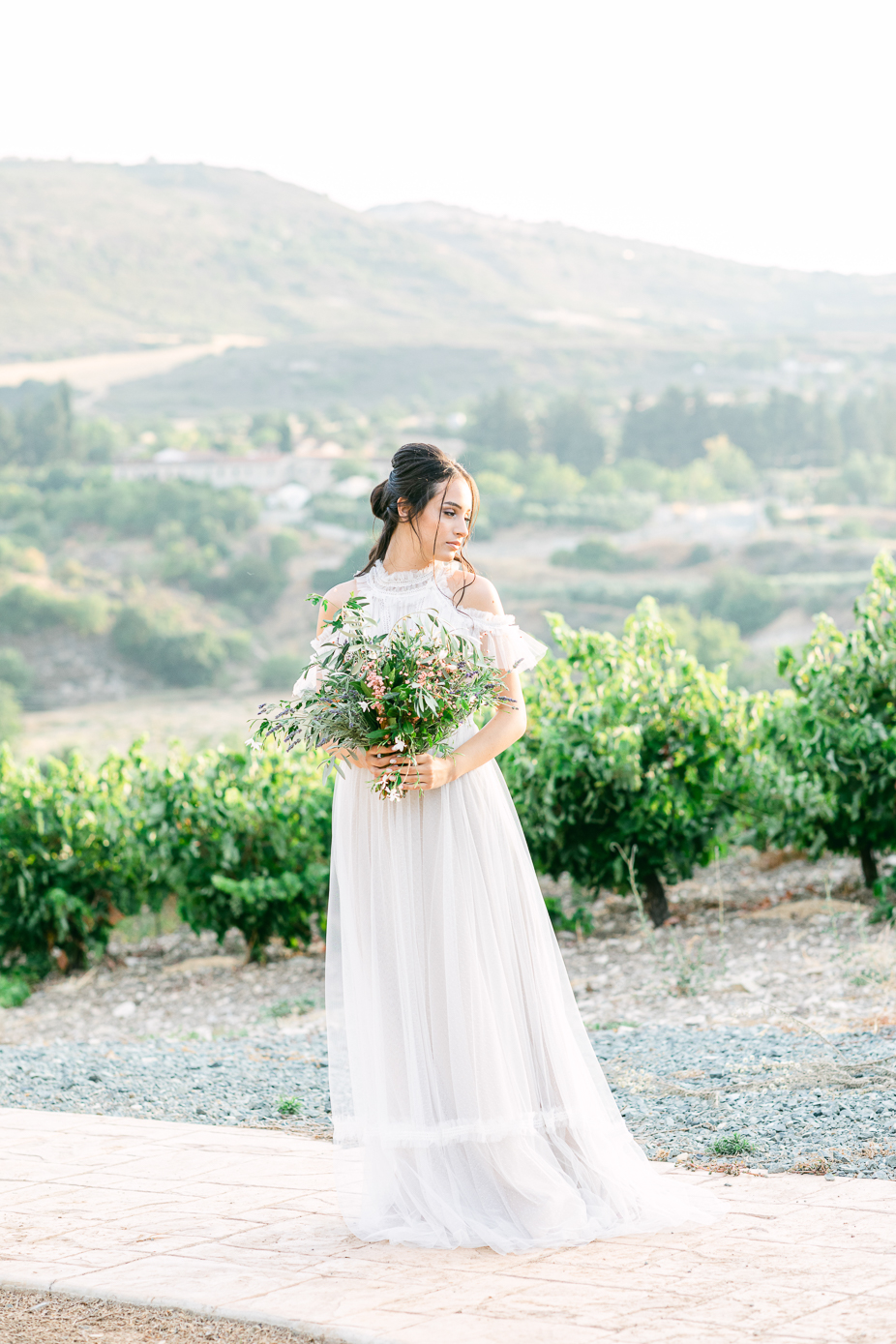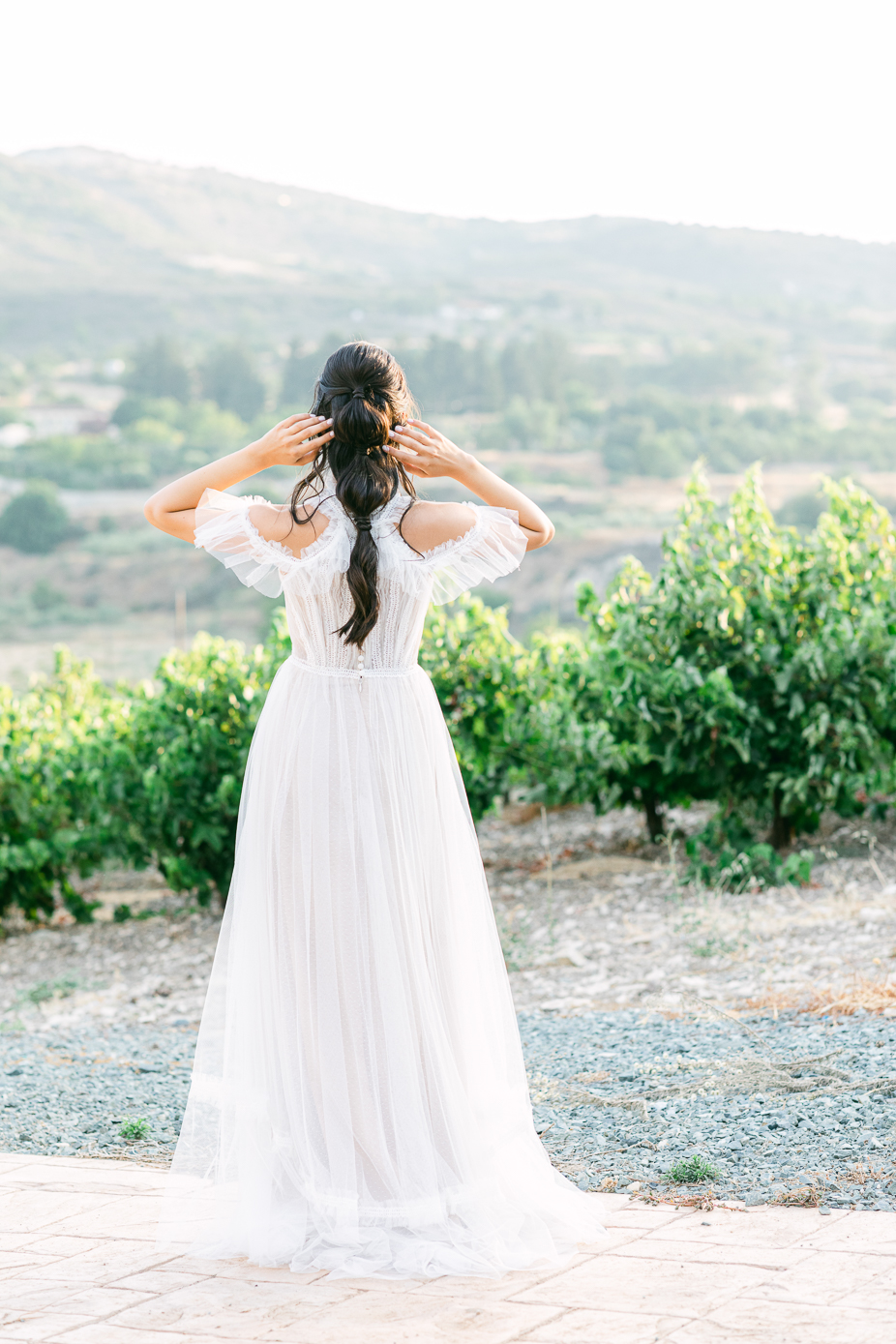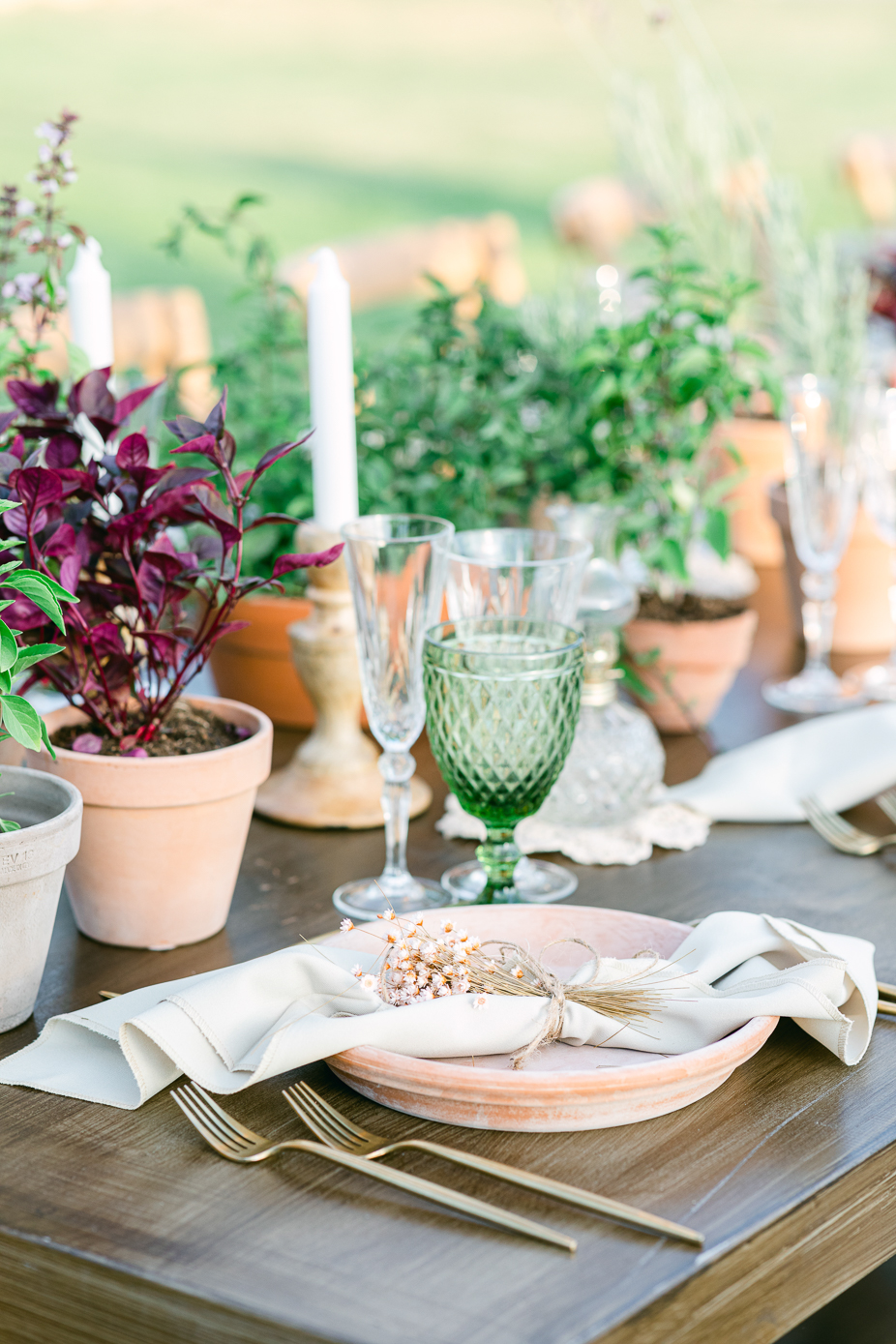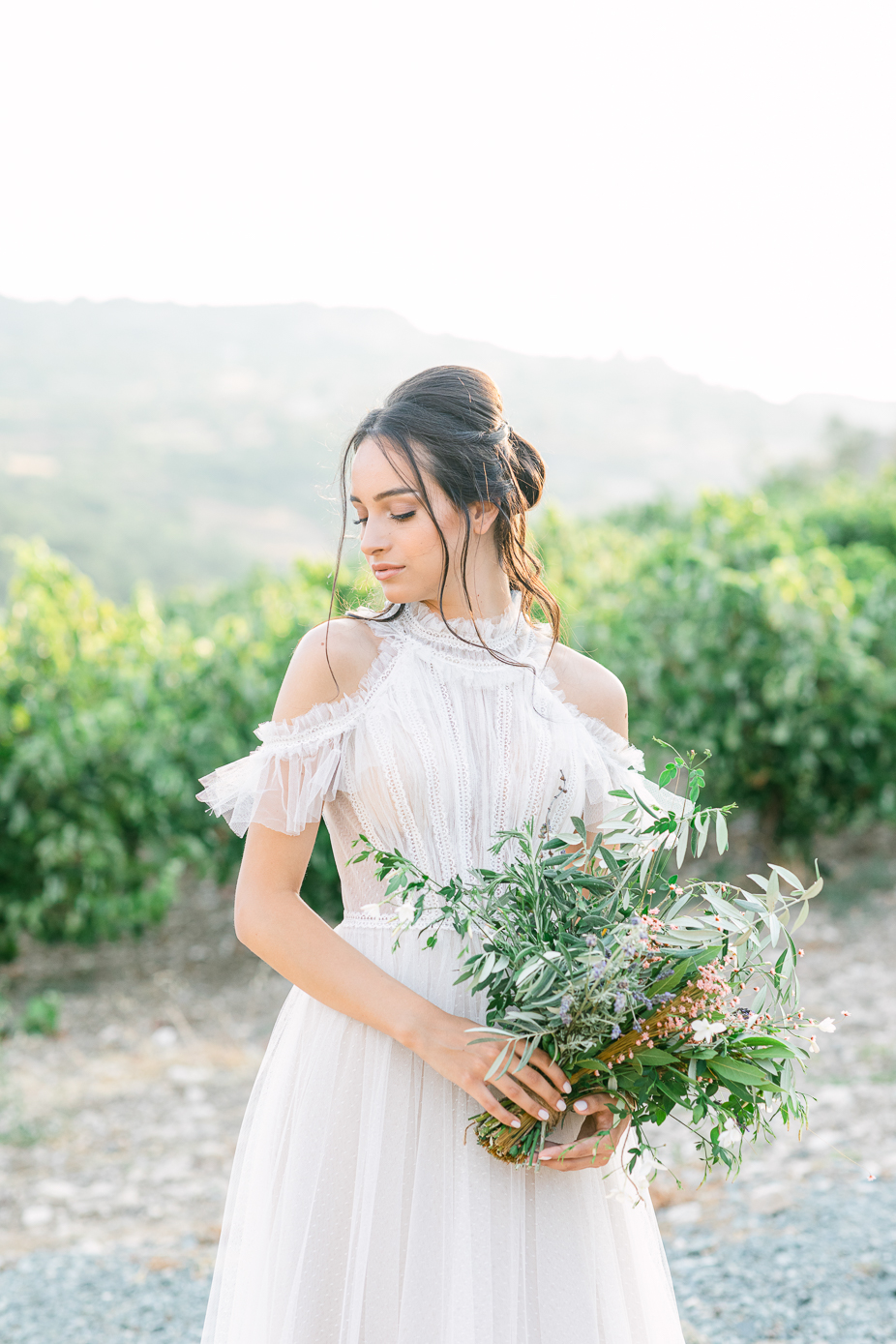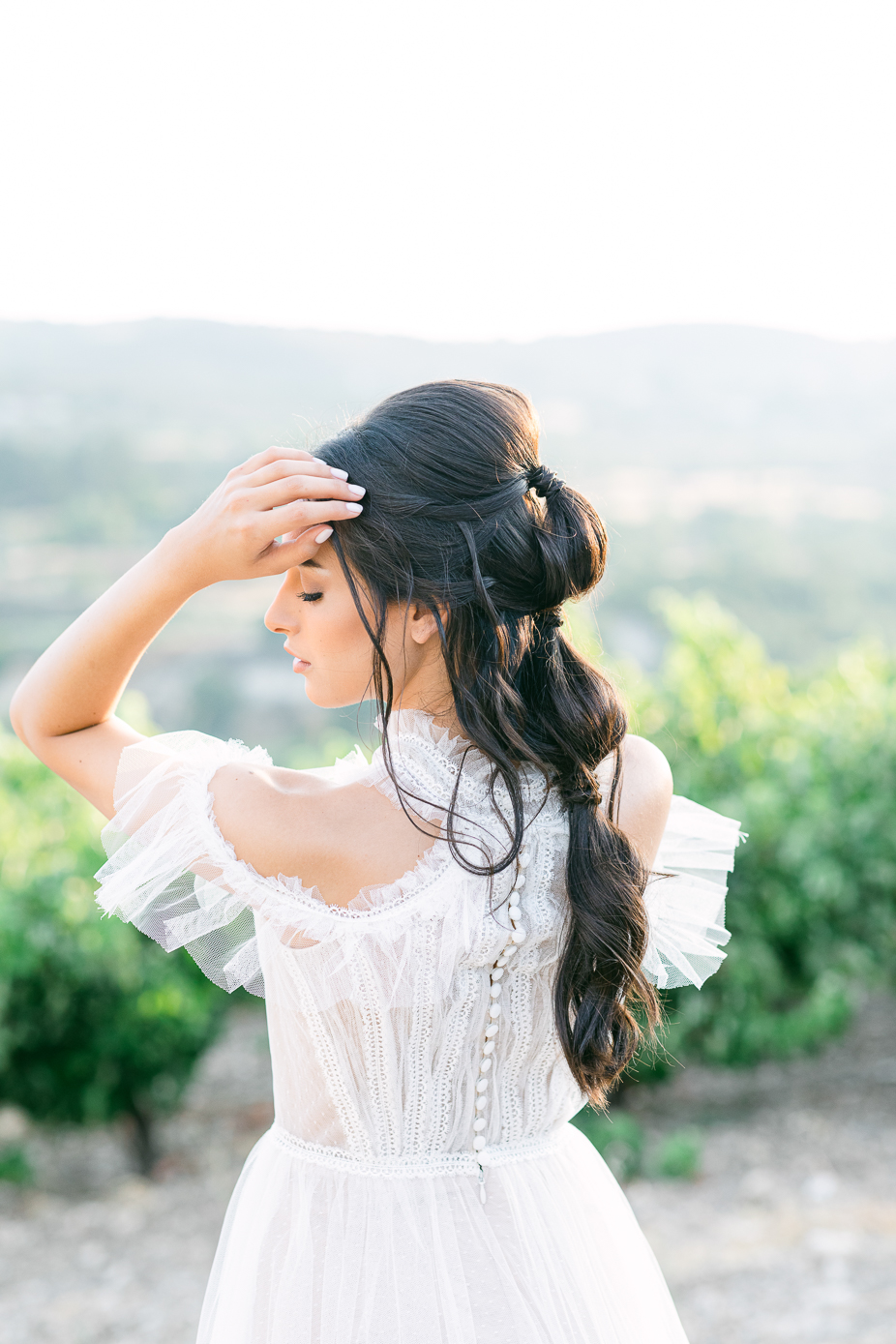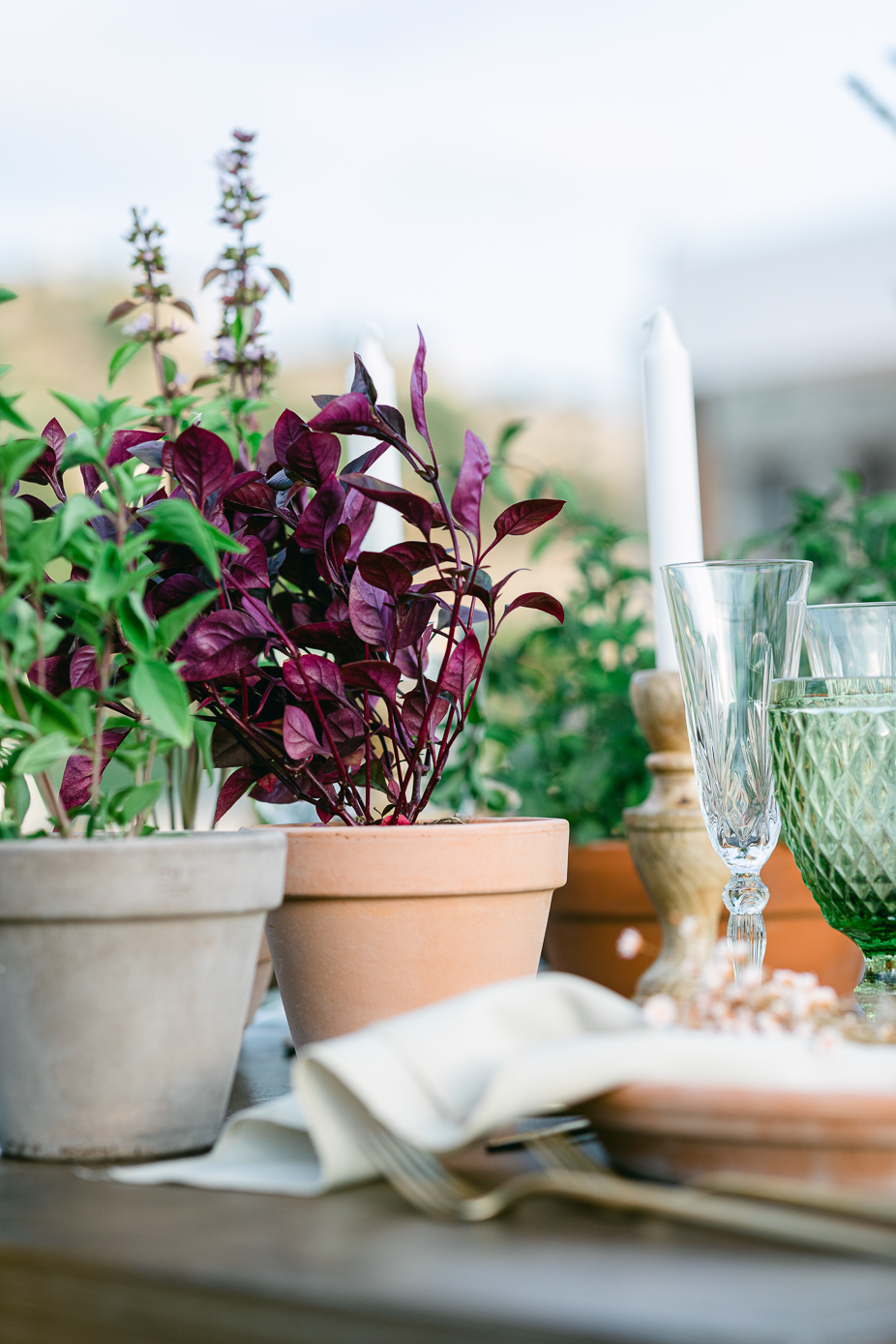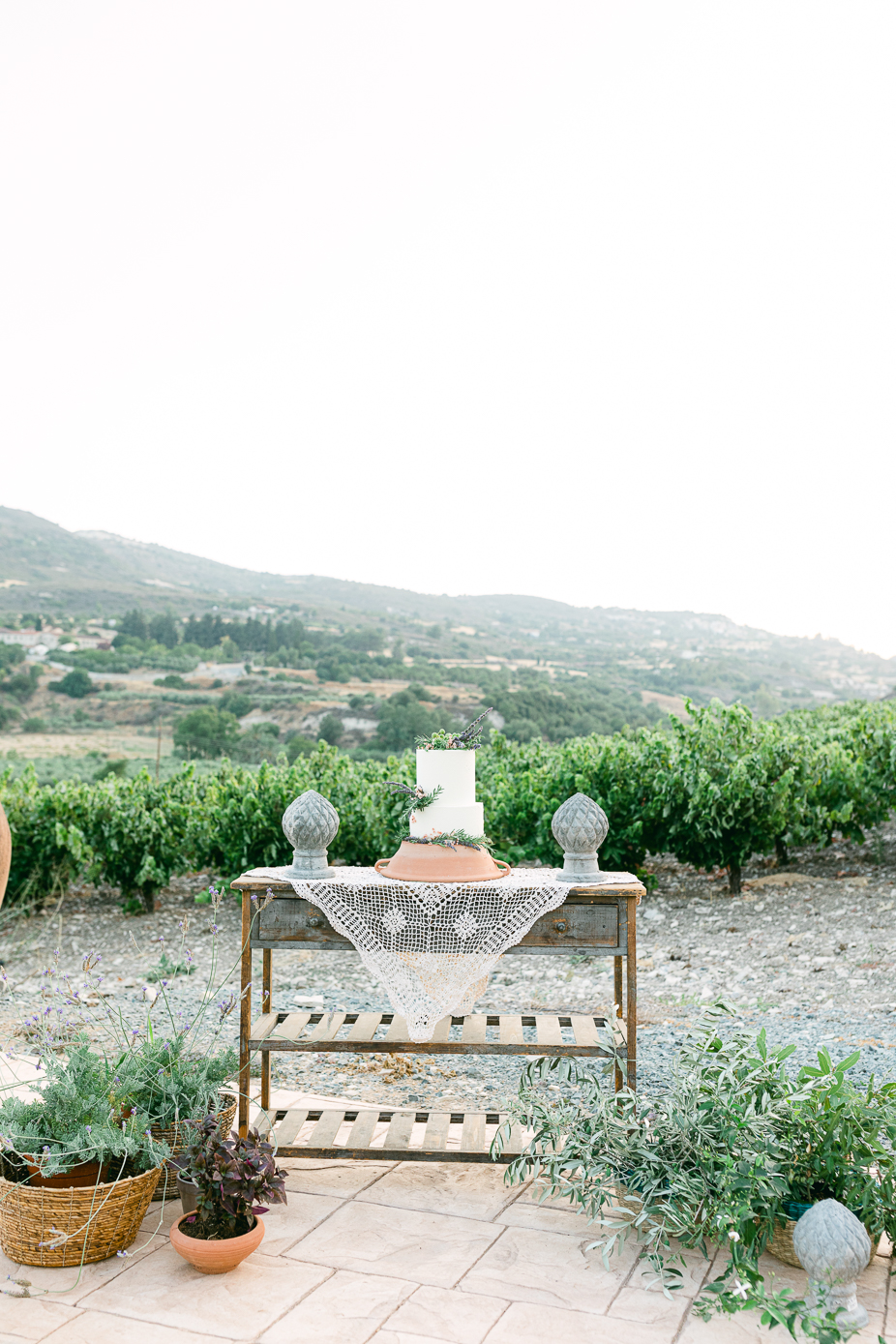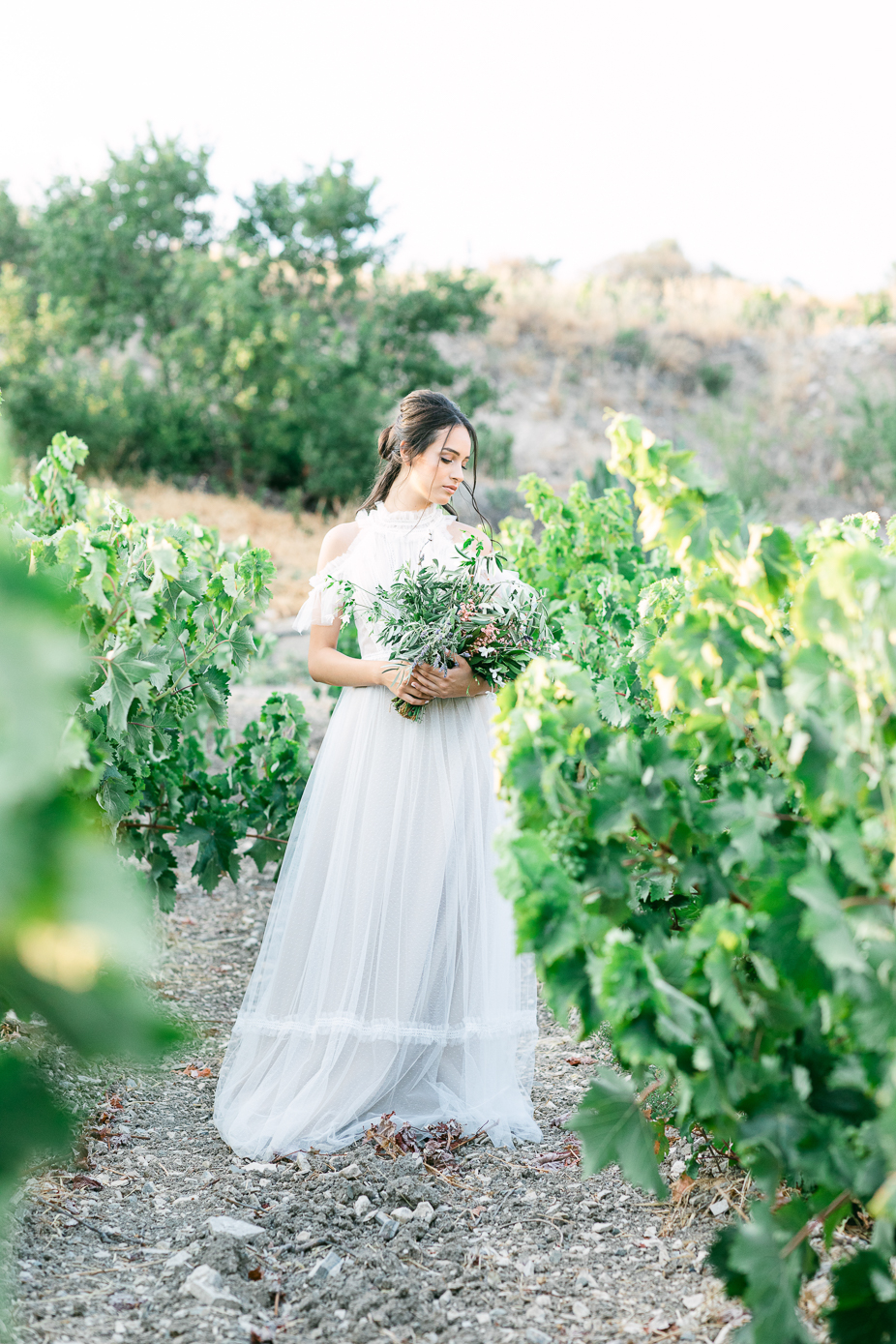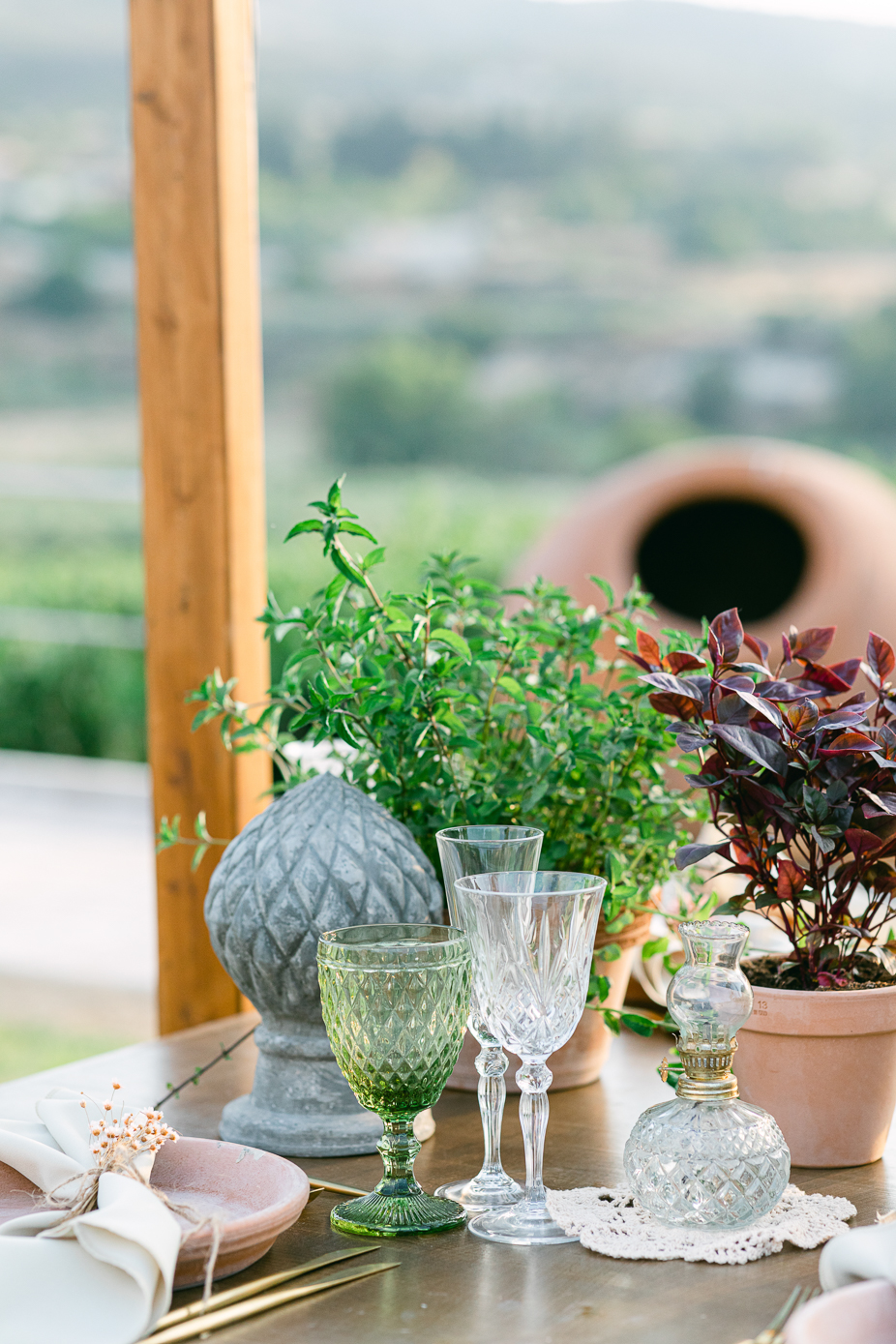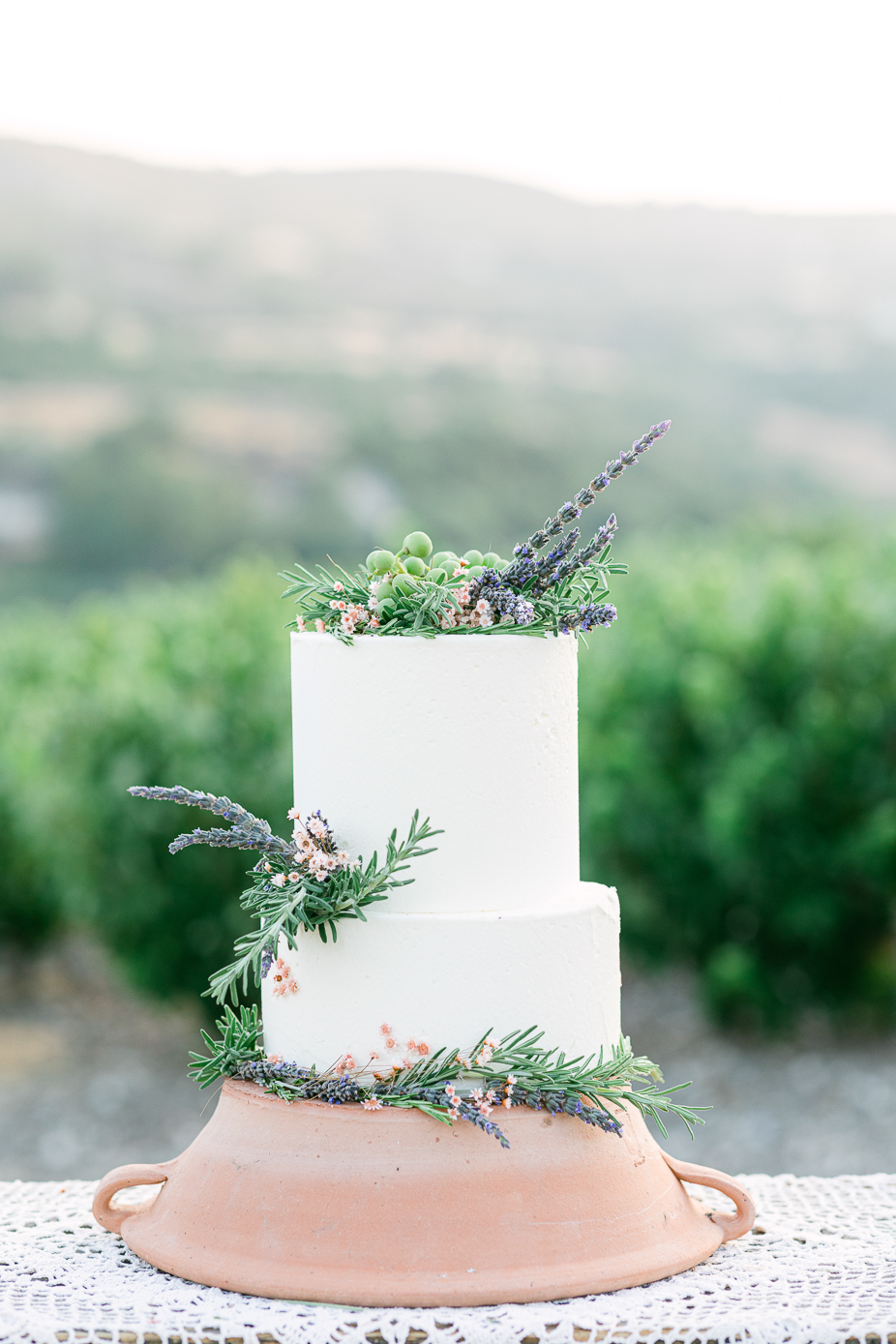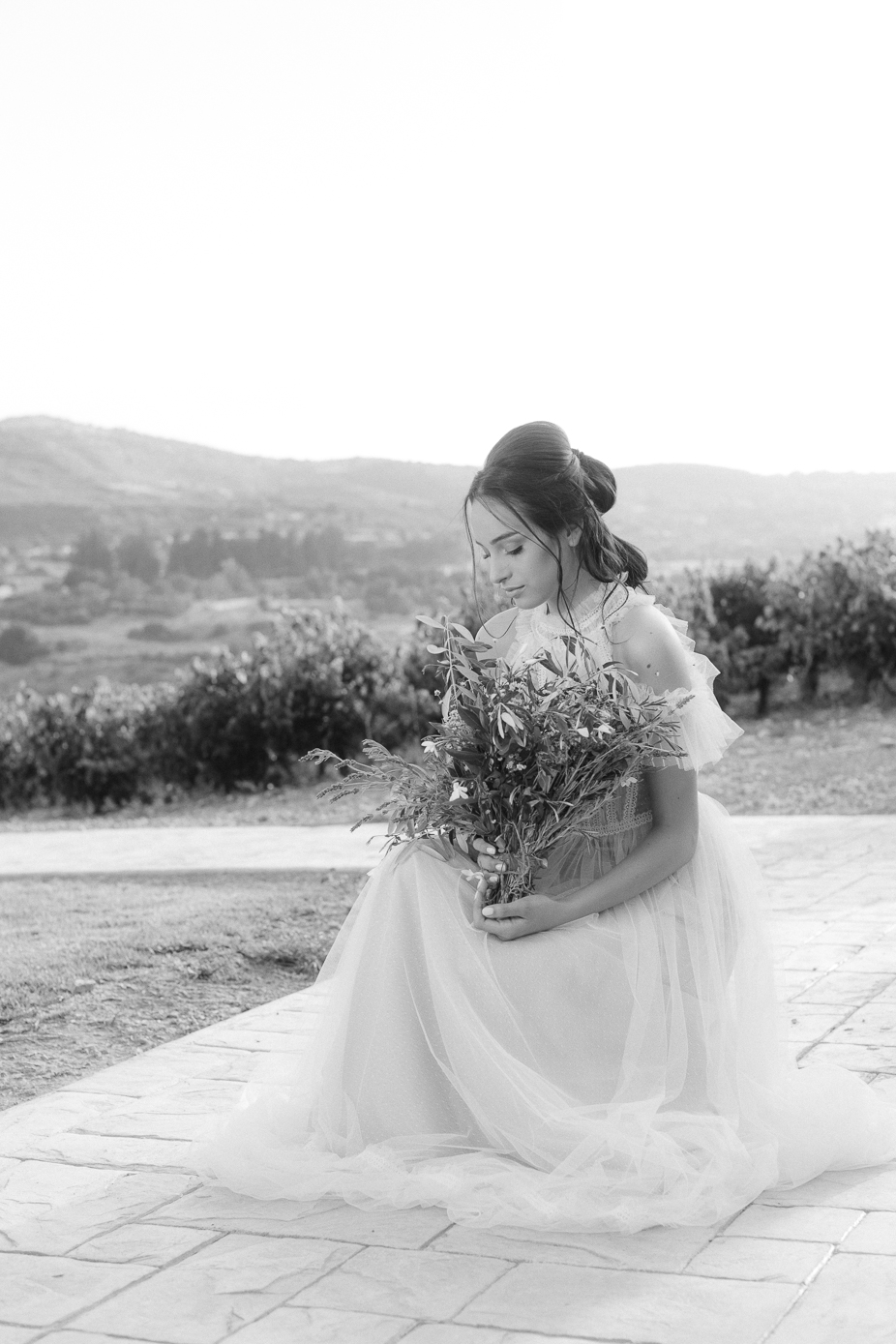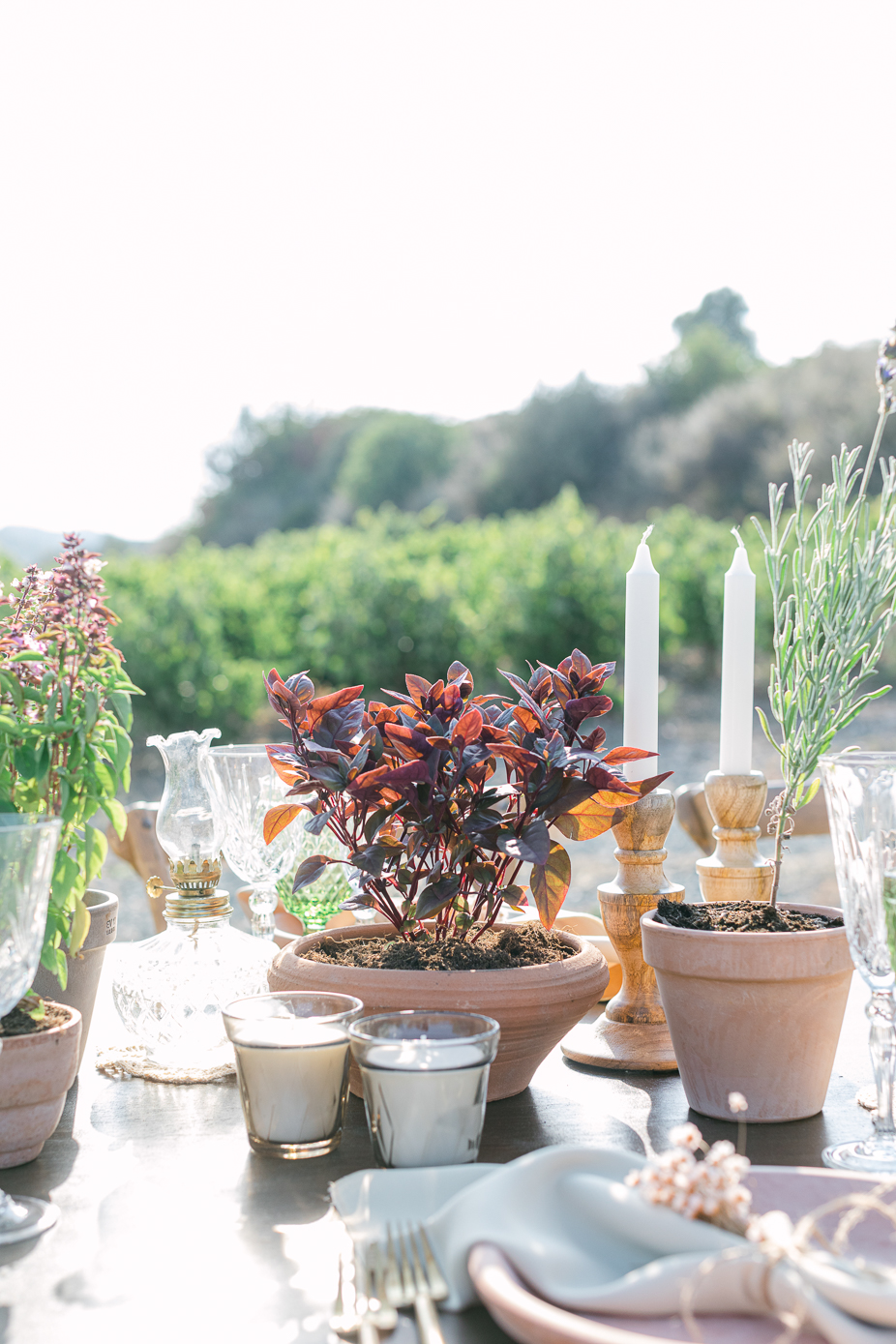 Message from your Best Cyprus Wedding Photographer
Dear Bride and Groom to be,
Our lives are crazy and beautiful. Memory is our keepsake for the rough days. Our families and friends, our children and our graceful oldies. All laughing and dancing in the so­ light , memories kept safely in photographs to brighten up any day.
Marriage is the Space where two people can be completely vulnerable, yet totally secure.
Fear not as we will build it, mould it and shape its beginning together. My simple, humble and intentional acts I promise to be the most meaningful.
The challenges we may face I promise to always find us closer. Love has no other desire but to fulfill itself, so let these desires be yours: To melt into eachother and be like a running brook that sings its melody in the night. To know the beauty of your tenderness and to wake with a winged heart and give thanks for another day of knowing you love each other. To return home at eventide with gratitude, and to sleep with a prayer for the beloved in your heart and a song of praise for both of you.
In other words, Allow me to make that beautiful story of yours an heirloom you will treasure for life_
Lets get know each other
Welcome to my world, thank you for being here, take a peek, and say hello, I'd love to meet you!
Congratulations on your wedding and remember, nothing is a stretch too far when it comes to making you happy.
Allow me to make that beautiful story of yours an heirloom you will treasure for life.
Sincerely,
Panayiotis Hadjiapostolou