Engagements are so engaging! Wedding Photographer Cyprus 
Romance is in the air and the anticipation of a lifetime together comes to a crescendo in the fleeting weeks leading up to your wedding, causing you to wonder: Is an engagement shoot really necessary?
After all, don't the wedding pictures represent the beginning of our lives together? We believe having an engagement photo session is important for several reasons. First, this time allows you, as a couple, to get comfortable in front of the camera with your photographer, and figure out how you work best together before the main event.
Next, you can showcase your personalities in a more casual setting, while creating some fun, memorable images for wall portraits, your wedding sign-in book, guest signature board and Thank You cards (shot early enough, we can also provide the images for your Save the Date cards and invitations).
Personal memories
Engagement portraits also add another dimension to your wedding album, chronicling your story from frolicking fiancees to husband and wife. Best of all, you can remember this special time forever with personal memories of just the two of you, away from the throngs of loved ones and friends.  Engagement sessions are hands down delicious! Take a trip alone together, have a beach party for two, or ride to the city looking your best and most in love and capture your romance, while getting aquainted with the entire process of a professional couple photography session.
Stay at home and organize a cooking together afternoon, or an intimate breakfast in bed. Or even better, get to change outfits and have multiple shots doing what you love most. With your pet, your dream car, or your avorite cup of coffee. There are limitless ideas when it comes to engagement imagery. Also there's nothing that makes me happier than brainstorming with you on what suits you best.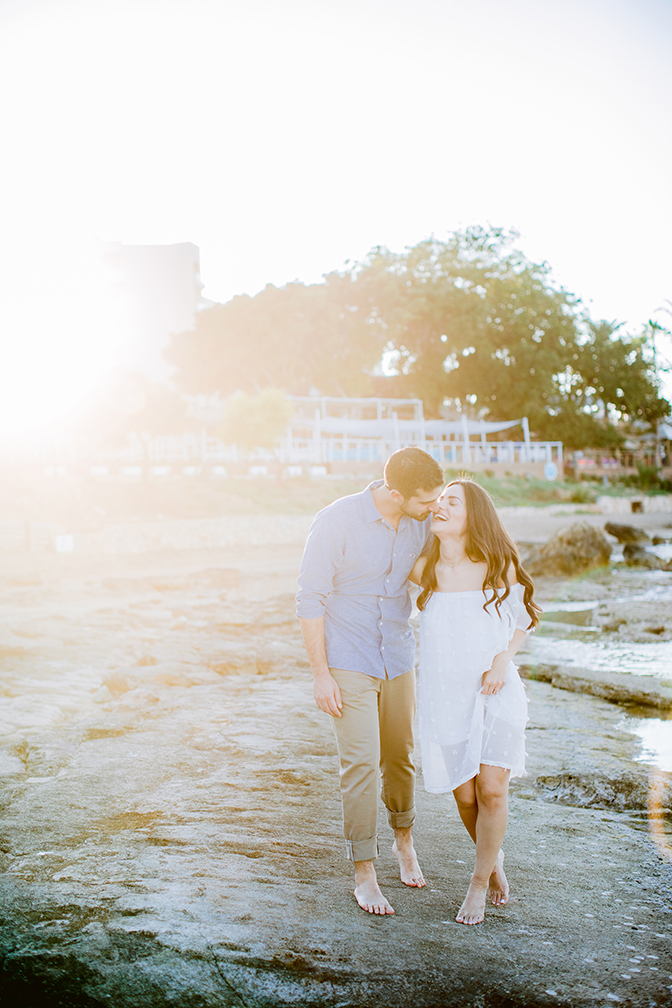 YOU MAY LIKE: Engagement Session Ideas
My couples often ask me what they can wear to their engagement shoot. Although engagements don't necessarily require a dress code, it's always nice to have a little bit of coordination even if you're going for a casual chic. Consider the place we'll be taking your images, and wear clothing that makes you feel like … you!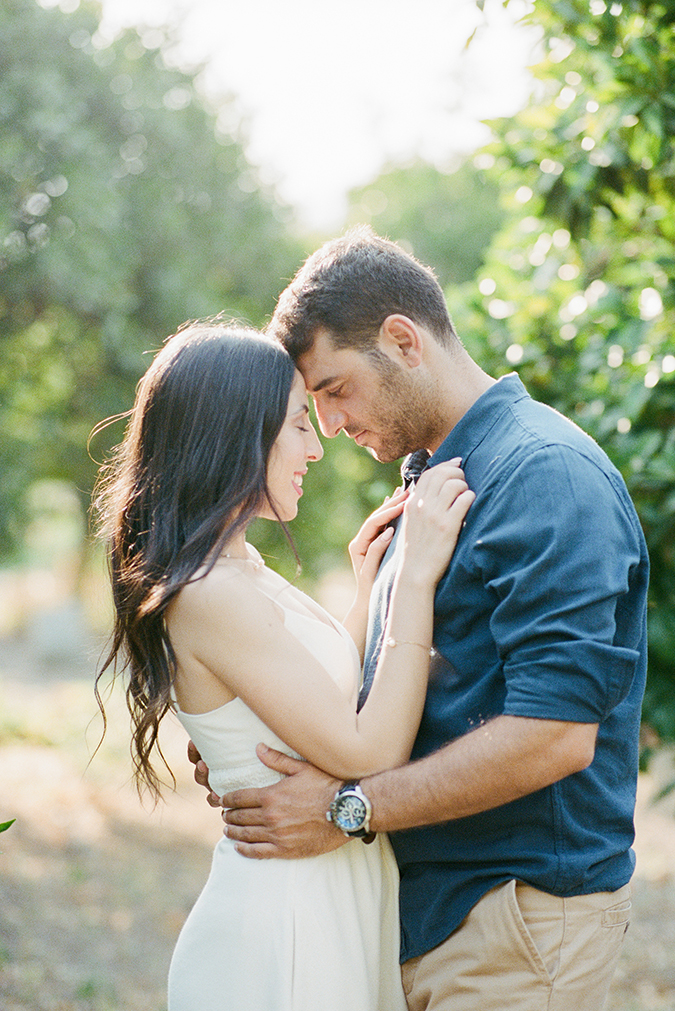 Get a little fancy…Bring out the heels and the bow tie! If that means you have to go shopping, well you just found an excuse. An elegant pair of heels can make your pictures much more glamorous. Maybe some Jimmy Choos or Christian Louboutins? And grooms, you can also be trendy. Don't dress like you came from work—>boring! By avoiding ultra-bright, bold colors, it will help bring all the attention to your faces and let the eye focus on the way you feel about each other. The camera loves shades of soft pink and muted blues, mixed with sophisticated light neutrals like heather gray, creams, leather brown and white. That softer color palette fits beautifully into almost all natural outdoor environments. Please try to stay away from reds and oranges, as these colors reflect on skin.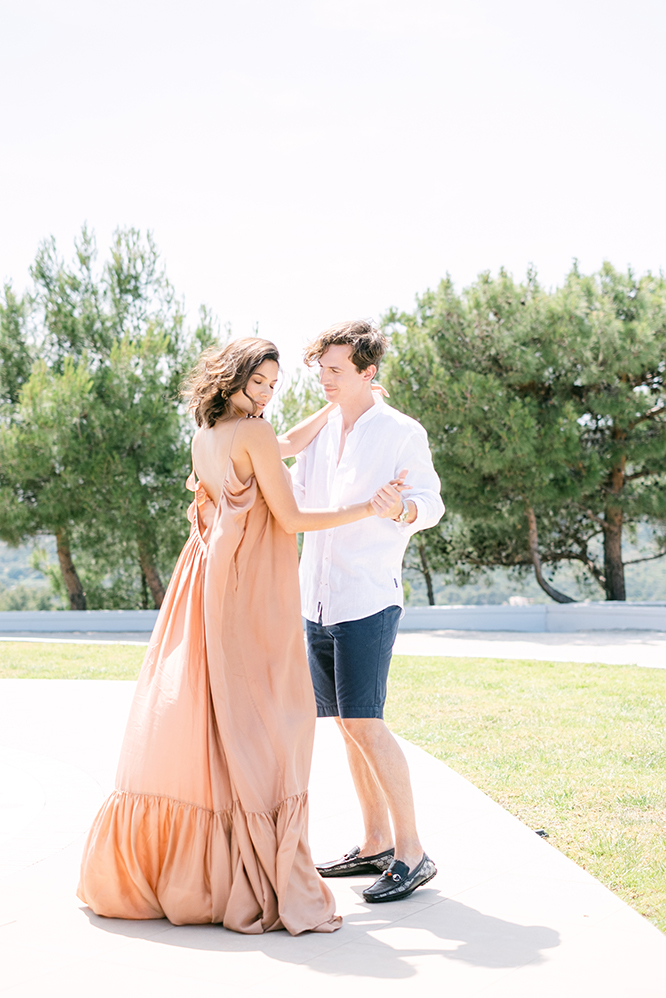 Oh how I love simplicity
Less is More…Oh how I love simplicity. While one or two accessories such as a hat or a scarf can add a lot of personality into a photo. However, it's important not to go overboard on too many accessories. Remember an engagement session is about capturing your relationship and your connection. So just ask yourself if it adds or takes away.
Bring some style…Small details and accessories are not just for the ladies. Brown leather shoes will compliment almost any outfit. Bow ties, pocket squares, colored socks, belts, tie clips, suspenders, etc. are all things that you could add to complement any outfit! Feel free to mix and match any or all of these!
YOU MAY LIKE: What to wear to your engagement session
So…Book your engagement session today by contacting Hadjiapostolou Photography. We will strive to accommodate your schedule in any way we can, but please allow X months in advance of your wedding for the optimal use and enjoyment of and from your images.